Zonal Denial: 4-Seasons of Growing
The desire to expand ones plant portfolio is part of catching the gardening bug. Most gardeners try to cheat nature with at least one plant. Maybe with a little extra mulch will do the trick? Maybe there is a little extra space in the garage or even the house? For some it's more than one plant that displaces the family from their dining room, or perhaps takes over every South facing window in the house. With the right space, nearly anything is possible but not always practical. While you may be able to achieve the most ambitious results, most of us prefer to push the boundaries without creating more inconvenience and cost. With a greenhouse it is possible to stretch the limits with nature's help instead of fighting nature.
Over the years of visiting public and private gardens I've noticed a trend: behind nearly every great garden there is a greenhouse. The skill of the gardener, the design and careful amending of the soil combined with a controlled environment produces magical results. In some gardens the greenhouse is part of the design element; in others it's the secret ingredient behind the scene. You don't need to have a show piece garden to benefit from a greenhouse or season extender. You do need a greenhouse or at least a plan if you want to save money, to extend your harvest, or push the envelope a bit for that special plant.
In almost every climate there is something that can be grown in every season with the right tool.  With creativity and a little knowledge, the "Dead of Winter" can take on new meaning for you, as can the "Heat of Summer". Improve upon any season you choose. Most people choose to shorten fall and winter, lengthen spring and summer. Skip one or two zones ahead with a little planning. If you have a greenhouse, you don't have to add much heat or light to be the envy of the neighborhood.
Aids to Extend the Season
Greenhouse gardening is the easiest and most enjoyable way to save precious plants that can't survive in your climate. If you have a small garden or don't have the budget for a greenhouse there are still things you can do. If you plan to grow all year, focus on the plants that already take advantage of the season. Many plants require a cold period while others are warm loving. Some plants need only a little extra protection to make it through winter. For those hardier plants, mulch may add enough extra warmth to protect tender roots from frost. If tender foliage is the concern, a frost blanket will protect tender leaves and add a small amount of insulation. For plants in raised beds, consider a cloche or small cold frame over the bed. The added protection will raise the soil temperature as well as protect leaves from frost. For even more of a head start, add heating cables to the bed. Just a few degrees of additional soil heat may be enough to help transplants take root or small seeds to sprout. Cold frames and cloches work best in early spring before the warm days arrive. Beware that small structures overheat quickly and rarely provide ventilation mechanisms.
The techniques mentioned above may be necessary for plants remaining in your landscape. For plants in containers, there is no place like the greenhouse. The protected greenhouse environment is good for you too. Life in an otherwise barren landscape allures the senses. The promise of spring and hope for growth is enough to nourish any spirit, plant or human. In a greenhouse environment it is possible to control many factors. Not only will a greenhouse add heat to a cold night, a greenhouse serves many functions throughout the seasons. Greenhouses protect tender seedlings from torrential rains, hail and wind. Rodents, birds and other creatures don't threaten the protected tender starts.
With the right greenhouse, heat, and ventilation it's possible to create an oasis almost anywhere. Most of us don't have an option to create a tropical jungle, so it's important to understand the limitations. Most greenhouses provide heat and protection from the elements, but few protect against radical temperature swings. Rapid transition from warm to cold shocks plants more than just cold. Greenhouses covered with single layer material offer no insulation and will have drastic temperature swings. These structures work well for keeping frost at bay, protection from wind, and adding warmth during the day but it's unlikely they will do more. Maintaining a more consistent temperature requires an insulated covering at a minimum.
In warmer months, overheating is a consideration. Clear coverings heat up quickly and require ventilation and shading. In some areas a greenhouse provides cooling and shelter from the sun's burning rays. Greenhouses that provide cooling require diffuse light (a covering that is not clear), ventilation, fans, insulation, and some type of shading.
There are two basic approaches to overwintering. One is to place plants in the greenhouse and hope they survive. This approach sounds overly simplistic, but it works well if you have a large number of plants or if your stock is easily replaced. The other option is to mimic the plants native conditions as much as possible. This approach requires research and a bit of specialized attention like adding mulch to a specific plant inside a greenhouse, or using a frost blanket. Some tender plants may require some type of bottom heat such as a container wrapped in Christmas lights, a seedling heat mat, or added heat.
Learn what Plants Need to Grow
Growing successfully beyond your zone requires a basic understanding of a plant's needs. All plants need 5 basic inputs to thrive: Light, heat, water, nutrients and carbon dioxide. With a greenhouse, you can more easily control the light, heat and water than you can outdoors. Plants in a greenhouse receive a different type of light than those outdoors. If the covering is clear see through, the light is magnified and can be more intense than natural light. If the covering is a milky white color, the light is diffuse, spreading the light to more areas. It is a misnomer that more light is better in a greenhouse. Most plants require roughly 70%-75% available light. More light means more heat, not more growth. As mentioned earlier, overheating is a major danger in clear greenhouses. A few ornamental flowering plants require intense direct light to flower. These plants are best kept in a greenhouse until conditions are favorable, then moved outside where they receive optimal light for flowering.
Nighttime temperatures are crucial to maintaining active growth. Overwintering and jumpstarting plants may require no heat at all, but actively growing is another animal. Plants absorb light during the day for photosynthesis. The food produced from photosynthesis fuels growth which happens at night. A warmer nighttime temperature results in faster growth. Controlling and maintaining a consistent temperature goes back to insulation. The more insulation the covering has, the greater the heat retention at night. Better heat retention means less added heat and more active growth. A greenhouse may be a solar furnace during the day, but if all the heat is lost an hour after the sun goes down, plants are in for a wild ride on a cold night.
Lastly, it is possible to maintain better water control in a greenhouse. Water evaporates more quickly in container but soil additives and conditioners will maintain moisture. It is easy to add humidity or vented excess humidity out of the greenhouse to create the desired climate.
Enjoy your garden and grow all year. Don't be afraid to experiment; the worst thing that can happen is you lose a plant you shouldn't be able to grow in the first place. As you gain experience and learn more about each plant, you will find ways to push the boundaries even more. Taking cues from the plants themselves, you'll find new ways to keep them living longer. You'll profit from longer harvests and most of all, you won't have to restrict your gardening enjoyment to only a few months of the year. Take the plunge and surprise your friends with fresh leaf lettuce in December and tree ripened grapefruit in February.
Michelle Moore has worked with greenhouses for 20 years.

Red Maeng Da Vs. Red Bali Kratom: What's The Difference?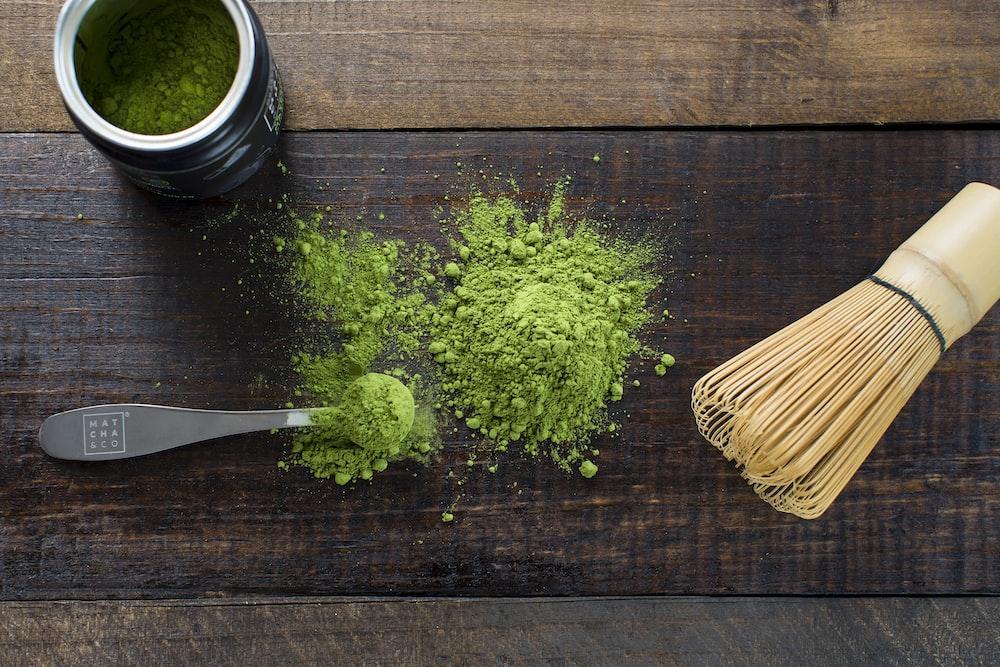 If you're interested in trying kratom, you may have seen Red Vein Maeng Da and Red Vein Bali Kratom. Both red kratom strain are popular among the world's users, but what's the difference between them?
This article will compare red maeng da vs red bali kratom, including its effects, dosage, and more. Both of these red strains are very popular and have many similarities. Though there are similarities between both strains, they do have some differences.
Keep reading to learn more about the red Maeng da and the red Bali strain, and find out which one is right for you!
Red Maeng Da Kratom Strains
Red Maeng Da Kratom strains are among the most popular strains of kratom. They are known for their high levels of alkaloids, which gives them their distinctive red color. They are also known for their powerful effects.
Red Maeng Da kratom strains are typically grown in the rainforests of Indonesia. The name "Maeng Da" actually means "pimp grade" in Thai, which is ideal given the strain's reputation for being one of the strongest kratom strains.
These strains can be found in various forms, including powder, capsules, and leaves. The most popular way to take Red Maeng Da kratom is in capsule form, allowing for more precise dosage.
It is also popular for making kratom tea, as the leaves can be steeped in hot water to make tea.
As a result, some kratom fans feel that the name Maeng Da implies excellent quality and potency. If you're one among the many kratom users looking for high quality red kratom strains or good quality kratom products, Red Maeng Da might be the way to go.
But it is essential to consult a medical professional before taking prescription medication or being affected by a serious medical condition, as it sometimes tends to have the opposite effect.
Red Bali Strains
When it comes to taking red Bali kratoms, there are some facts that you should know. Red vein strains are obtained from a method called grafting.
It is a process in which two different red vein plants are mixed to get the result of a combined characteristic.
Red Bali is one of kratom's most famous red strains. Not only is it popular, but it is also one of the high-potency strains.
Many believe that red Bali is the most muscular strain of kratom as it might help relieve pain and physical discomfort. If you're looking for a potent pain reliever, kratom experience, or mood enhancement, red Bali is the way to go.
Comparing Red Maeng Da Vs. Red Bali Kratom?
Red Maeng Da vs. Bali kratoms – They are two different essential kratom strains of the same plant.
Both strains are sold as dietary supplements and are widely used for their purported relaxing effects.
While their organic compounds share some similarities, there are also some crucial differences between these two strains.
Dosage
Their universal doses are the first comparison of red Maeng da vs. red Bali kratom. For red Maeng Da, the recommended dose is between 2-4 grams, while for red Bali, the recommended dose is between 3-5 grams. Red Bali can be quite sedating, causing you to feel tired in higher doses (5+ grams).
Color Of Veins
The following comparison between red Maeng da vs. red Bali kratoms is the color of their veins.
Red Maeng da has red veins, and red Bali has green veins. The different colors indicate different alkaloid profiles. Red Maeng da typically has a higher concentration of mitragynine, while red Bali has a higher concentration of 7-hydroxymitragynine.
Red Maeng da is more stimulating, while red Bali is more sedating. Red Maeng da is more energizing and is better for daytime use. Red Bali is better for nighttime use because it can help you relax and fall asleep.
The color of kratom veins is just one of the many factors that determine its effects. Other factors include the strain, the region it's from, the quality, and how it's prepared.
Red Kratom Strain: Mature Leaves Available
On the other hand, Red kratom is said to be the most sedating of all kratom vein colors. They're also famous for providing Chronic Pain relief and relaxation.
Green Maeng Da Vein: Middle Years Leaves
Next, Green kratom is said to be in the middle of the White and Red kratom strain. They're also famous for providing a balance of both Sedation and Stimulation.
Efficacy
Both red Maeng Da and Bali kratom are effective in providing pain relief, but red Maeng Da is more potent and has longer-lasting pain-relieving effects.
User Experience
Some kratom enthusiasts prefer red Maeng Da for its relaxing effect, while others find red Bali to be more mood-boosting. Ultimately, it comes down to personal preference.
When comparing both kratoms, it is clear that both kratoms have their unique benefits.
Red Maeng Da is more potent and has a longer-lasting effect, while red Bali is more relaxing. Ultimately, the decision of which strain to take comes from personal preferences.
Origin
Red Maeng Da originates from Thailand and gets its name from a water bug called "Maeng" Conversely, red Bali kratoms come from Indonesia.
The difference in origin can affect the user experience as each kratom can offer different benefits. For example, Red Maeng Da is more energized, while Red Bali is more relaxed.
Alkaloids
Mitragynine and 7-hydroxy mitragynine, which bind the opioid receptors, are two essential alkaloids in kratom.
Red Bali kratoms and Red Maeng Da kratom include a variety of alkaloids, including these two in particular.
Other alkaloids are also present. You will discover that the alkaloids provided by each strain will vary from one another.
Location
Red Maeng Da is domestically grown in Thailand, while red Bali is grown on the Indonesian island. Red Maeng da can be found in some countries, but you have to look for the legality in places like San Diego, Rhode Island, Sarasota county, and union county.
Daytime Energy Levels
Red Maeng Da vs. Red Bali Kratom – These kratom strains come from the same family of trees, the Mitragyna Speciosa.
The difference between the two strains lies in their potency and effects. Maeng Da is widely considered the most potent strain of kratom, while Red Bali is known for its relaxing effect.
Potency
While kratom is still in the process of getting approved by the FDA as a dietary supplement, many medical professionals believe in its potential as a supplemental dietary product.
Compared to Red vein Bali, Red Maeng Da appears to be less potent but more balanced. Red Maeng Da is often used as a pain reliever, while Red Bali is commonly used to alleviate discomfort and enhance mood.
Popularity
Red Bali is one of the most popular kratoms because it boosts mood and provides relaxation. Red Maeng Da is also a popular strain, but it is more well-known for its potent effects.
Which One Should You Try?
There is no definitive answer related to it. It ultimately comes down to personal preference. Some people prefer red maeng da for its potent effects, while others find red bali more relaxing.
Try out both strains to see which one works. Red Maeng Da and Red Bali kratom are two of the most popular strains of kratom.
Both kratoms offer a variety of benefits, including relief from pain, increased energy levels, and improved mood. Red Maeng Da is more potent, while red Bali is more relaxing.
Final Thoughts
While red Maeng Da is more potent, red Bali is more relaxing. Ultimately, the decision of which strain to take comes from one's experience of using it. It is essential to start with a low dose and increase it gradually to avoid side effects.