The Persnickity Plantsman
 I've been called a plant bigot, or sometimes more kindly a plant snob. I'm told my taste in plants is esoteric and beyond that of what most gardeners are interested in. Yet when I tell stories about my plants in lectures that I give, the audience is entranced by such unusual plants not readily seen. I've gotten murmurs of approval at the mention of elegant fall bloomers like Autumn crocus (Colchicum autumnale) and meadow beauty (Rhexia virginica). I've seen inquisitive nods when I talk about the cool Corydalis I picked up from a rare bulb connoisseur last fall. Allan Armitage said, rather portentously, that behind every great plant lies an even better story. Our world is full of marvelous, fascinating, chlorophyll-possessing creatures, some of which are privileged enough to make into our gardens. Shouldn't we be eager for the quest to bring more to a wider audience?
I think so. Without ranting about the history of horticulture in 20th century America, I think it is fair to draw attention to such classic examples like Hemerocallis and Hosta. Present-day gardeners roll their eyes about now. But seriously, hostas were once an esoteric plant by some standards. They were collector items. Obscure plants trickled in from corners of Asia and it wasn't until such hosta giants like Frances Williams and Alex Summers got in the game that progress was made. Summers along with co-founder Eunice Fisher got together with other hosta fanatics in 1968 to form the American Hosta Society which continues to this day to be the largest international organization promoting what has become one of America's favorite perennials. Hosta lovers come by the dozen and all are proud owners of growing collections. But this bustle of activity wouldn't have been a reality had these champions not taken up the cause for a genus they saw promise and future in.
The two daylily favorites at the turn-of-the-century were hands down Hemerocallis fulva (ye' old orange daylily, turned ditch weed) and Hemerocallis lilasphodelus (lemon daylily). But American innovators like A.B. Stout, for whom the American Hemerocallis Society's top honor is named after, were determined to take this hardworking perennial to new heights. Seeds from Asian selections poured in and his crosses easily numbered 50,000. His arduous efforts and vigilant records produced nearly 100 cultivars, a meager morsel compared to the nearly 50,000 unique cultivars registered today with the AHS founded in 1946.
Amongst this history lies a message I would impart upon my sharp-worded friends. The esoteric plants of yesteryear have risen to pinnacle heights in our modern era of gardening only because a few individuals found joy in researching, breeding, corresponding, and organizing on their behalf. These plants are collector's items today only for opposite reasons. Gardeners find their earthly calling amongst these and other "collector" genera like irises, peonies, and daffodils. But what about groups of plants not so widely known?  Have you heard of the desert spectacles like Mariposa lilies (Calochortus) also known as the American tulip? What about the fawn lilies (Erythronium)? Both are bulbous plants of American origin and exist in great diversity in the wild. They can be grown in gardens but not a lot of information is abound about their culture nor are they well disseminated in gardening commerce. Online resources are far more abundant than those in print (hint, hint).
Maybe I am a little caught up in the clouds. Maybe weird, unheard of plants like those mentioned will never catch on. But maybe, if we take time to look a little ahead and catch a glimpse of the future, we might see them popping up all over. Maybe even in your own backyard.
---
Kelly D. Norris is Farm Manager at Rainbow Iris Farm and is working on his undergraduate degree at Iowa State University in Horticulture.  Check out his blog the E-Garden Almanac at http://e-gardenalmanac.blogspot.com.


Red Maeng Da Vs. Red Bali Kratom: What's The Difference?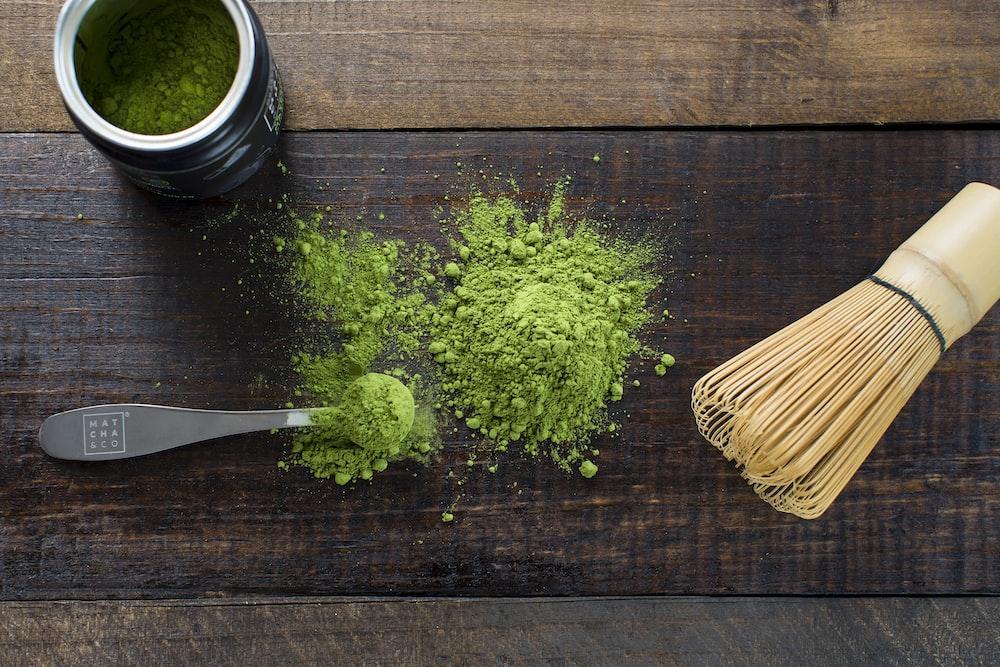 If you're interested in trying kratom, you may have seen Red Vein Maeng Da and Red Vein Bali Kratom. Both red kratom strain are popular among the world's users, but what's the difference between them?
This article will compare red maeng da vs red bali kratom, including its effects, dosage, and more. Both of these red strains are very popular and have many similarities. Though there are similarities between both strains, they do have some differences.
Keep reading to learn more about the red Maeng da and the red Bali strain, and find out which one is right for you!
Red Maeng Da Kratom Strains
Red Maeng Da Kratom strains are among the most popular strains of kratom. They are known for their high levels of alkaloids, which gives them their distinctive red color. They are also known for their powerful effects.
Red Maeng Da kratom strains are typically grown in the rainforests of Indonesia. The name "Maeng Da" actually means "pimp grade" in Thai, which is ideal given the strain's reputation for being one of the strongest kratom strains.
These strains can be found in various forms, including powder, capsules, and leaves. The most popular way to take Red Maeng Da kratom is in capsule form, allowing for more precise dosage.
It is also popular for making kratom tea, as the leaves can be steeped in hot water to make tea.
As a result, some kratom fans feel that the name Maeng Da implies excellent quality and potency. If you're one among the many kratom users looking for high quality red kratom strains or good quality kratom products, Red Maeng Da might be the way to go.
But it is essential to consult a medical professional before taking prescription medication or being affected by a serious medical condition, as it sometimes tends to have the opposite effect.
Red Bali Strains
When it comes to taking red Bali kratoms, there are some facts that you should know. Red vein strains are obtained from a method called grafting.
It is a process in which two different red vein plants are mixed to get the result of a combined characteristic.
Red Bali is one of kratom's most famous red strains. Not only is it popular, but it is also one of the high-potency strains.
Many believe that red Bali is the most muscular strain of kratom as it might help relieve pain and physical discomfort. If you're looking for a potent pain reliever, kratom experience, or mood enhancement, red Bali is the way to go.
Comparing Red Maeng Da Vs. Red Bali Kratom?
Red Maeng Da vs. Bali kratoms – They are two different essential kratom strains of the same plant.
Both strains are sold as dietary supplements and are widely used for their purported relaxing effects.
While their organic compounds share some similarities, there are also some crucial differences between these two strains.
Dosage
Their universal doses are the first comparison of red Maeng da vs. red Bali kratom. For red Maeng Da, the recommended dose is between 2-4 grams, while for red Bali, the recommended dose is between 3-5 grams. Red Bali can be quite sedating, causing you to feel tired in higher doses (5+ grams).
Color Of Veins
The following comparison between red Maeng da vs. red Bali kratoms is the color of their veins.
Red Maeng da has red veins, and red Bali has green veins. The different colors indicate different alkaloid profiles. Red Maeng da typically has a higher concentration of mitragynine, while red Bali has a higher concentration of 7-hydroxymitragynine.
Red Maeng da is more stimulating, while red Bali is more sedating. Red Maeng da is more energizing and is better for daytime use. Red Bali is better for nighttime use because it can help you relax and fall asleep.
The color of kratom veins is just one of the many factors that determine its effects. Other factors include the strain, the region it's from, the quality, and how it's prepared.
Red Kratom Strain: Mature Leaves Available
On the other hand, Red kratom is said to be the most sedating of all kratom vein colors. They're also famous for providing Chronic Pain relief and relaxation.
Green Maeng Da Vein: Middle Years Leaves
Next, Green kratom is said to be in the middle of the White and Red kratom strain. They're also famous for providing a balance of both Sedation and Stimulation.
Efficacy
Both red Maeng Da and Bali kratom are effective in providing pain relief, but red Maeng Da is more potent and has longer-lasting pain-relieving effects.
User Experience
Some kratom enthusiasts prefer red Maeng Da for its relaxing effect, while others find red Bali to be more mood-boosting. Ultimately, it comes down to personal preference.
When comparing both kratoms, it is clear that both kratoms have their unique benefits.
Red Maeng Da is more potent and has a longer-lasting effect, while red Bali is more relaxing. Ultimately, the decision of which strain to take comes from personal preferences.
Origin
Red Maeng Da originates from Thailand and gets its name from a water bug called "Maeng" Conversely, red Bali kratoms come from Indonesia.
The difference in origin can affect the user experience as each kratom can offer different benefits. For example, Red Maeng Da is more energized, while Red Bali is more relaxed.
Alkaloids
Mitragynine and 7-hydroxy mitragynine, which bind the opioid receptors, are two essential alkaloids in kratom.
Red Bali kratoms and Red Maeng Da kratom include a variety of alkaloids, including these two in particular.
Other alkaloids are also present. You will discover that the alkaloids provided by each strain will vary from one another.
Location
Red Maeng Da is domestically grown in Thailand, while red Bali is grown on the Indonesian island. Red Maeng da can be found in some countries, but you have to look for the legality in places like San Diego, Rhode Island, Sarasota county, and union county.
Daytime Energy Levels
Red Maeng Da vs. Red Bali Kratom – These kratom strains come from the same family of trees, the Mitragyna Speciosa.
The difference between the two strains lies in their potency and effects. Maeng Da is widely considered the most potent strain of kratom, while Red Bali is known for its relaxing effect.
Potency
While kratom is still in the process of getting approved by the FDA as a dietary supplement, many medical professionals believe in its potential as a supplemental dietary product.
Compared to Red vein Bali, Red Maeng Da appears to be less potent but more balanced. Red Maeng Da is often used as a pain reliever, while Red Bali is commonly used to alleviate discomfort and enhance mood.
Popularity
Red Bali is one of the most popular kratoms because it boosts mood and provides relaxation. Red Maeng Da is also a popular strain, but it is more well-known for its potent effects.
Which One Should You Try?
There is no definitive answer related to it. It ultimately comes down to personal preference. Some people prefer red maeng da for its potent effects, while others find red bali more relaxing.
Try out both strains to see which one works. Red Maeng Da and Red Bali kratom are two of the most popular strains of kratom.
Both kratoms offer a variety of benefits, including relief from pain, increased energy levels, and improved mood. Red Maeng Da is more potent, while red Bali is more relaxing.
Final Thoughts
While red Maeng Da is more potent, red Bali is more relaxing. Ultimately, the decision of which strain to take comes from one's experience of using it. It is essential to start with a low dose and increase it gradually to avoid side effects.