Finding Niche Specialties in Horticulture
Anyway you want it, right? The popular Journey lyrics have a surprising link to the eclectic range of interests available to gardeners and horticulturists. For those pondering or pursuing a career in horticulture, you can about have it anyway you want it. Vegetables, flowers, herbs, potting soil, container manufacturing, propagation, turf, allied trades, and the list of potential subfields goes on. Horticulture is multi-faceted and wide-ranging, having innumerable applications in markets across the world. So how can this translate into financial success to you and your entities? The answer: by finding your niche.
We might as well get the bad news out of the way first. There can be a number of reasons that even niche businesses, often hailed as the gold diggers simply because of their niche status, can fail. I think the majority of businesses that fail, horticulture notwithstanding, fail for two reasons: 1) They don't accomplish what they set out to do and 2) They aren't prepared to accomplish what they set out to do. The disheartening note for young entrepreneurs, including myself for six years now, is that the attrition rate in the nursery sector is quite high. It has been estimated by some that the average life span of a retail garden center, nursery, or greenhouse is around 5-7 years long, a sad prognostication. I'd surmise that due to the volatility of horticultural markets that this holds true for other sectors as well with the exception of allied trades, supply sectors of the industry that might maintain revenue flow because of the essential products they sell. But nobody is excluded from volatility and the old adage that retail is always risky is undoubtedly true.
Now with the rain clouds aside, the outlook for niche entrepreneurship in horticulture is really profoundly positive if it's pursued clearly, logically, and with the aforethought necessary to prequel success. First, find that market window. What room does the market of interest have for another wheel in the game? Local market saturation, like numerous greenhouse businesses in a small geographic area, can work only if the entities carry products distinctively different than that of their competitors. You may be sharing the same buying public, but if you can offer them different options then you are well on your way. Scouting doesn't hurt either and stealing with your eyes isn't illegal. Visit the competition, see what they're selling, see how much their charging, and use it as an inspiration to develop your business. There's little need for animosity either. The horticulture industry has an age long reputation for the free exchange of information and ideas. Let's face it, nothing's original anymore.
Second, examine your own skills and abilities and determine whether they are concordant with the markets you might be interested in. Despite your business prowess, just because you're a good car salesman does not mean you'll be successful at selling plants, veggies, or tools by default. You have to be able to identify the market and know it. I firmly believe that despite our best crystal ball predictions, none of us really "knows" the market. We just get really good at making educated guesses and getting really lucky sometimes.
If you're still stumped after my Hort Biz 101 spiel above, it might help to look at some of the niches turning heads these days. The first one that pops into my mind is edible landscaping and particularly the interest in the production of aronia berries. These versatile plants have tremendous ornamental appeal while also sporting edible crops of highly nutritious fruit that can be used to make a variety of food products. Edible landscaping isn't new, in fact it's ancient. But it's making a comeback, especially in an age of high gas and food prices where utilitarianism seems to trump aestheticism. Speaking of utilitarianism vegetables, by all foreseeable predictions, seem to be making a comeback after having faltered on the national market for the last decade. Gardeners across generational lines seem interested in producing their own food and having the peace of mind that comes from doing so. If you're looking to establish a business in this sector, keep in mind that anyone can grow a tomato. Think of something novel or put a twist on something old. Command a presence on the market and make the niche you choose your own.
Kelly D. Norris is Farm Manager at Rainbow Iris Farm and, when not in the garden, can be found roaming the greenhouses of Horticulture Hall at Iowa State University. Check out his blog, the E-Garden Almanac, at his website Kellydnorris.com for images of the plants mentioned.
Want more information? Read these articles:
Earning Extra Income with Your Garden or Greenhouse
How to Get Started Selling at Farmers Markets
How to Increase Sales at Farmers Markets
Making More Profit in the Same Amount of Space
Marketing Naturally Raised Plants and Vegetables

Red Maeng Da Vs. Red Bali Kratom: What's The Difference?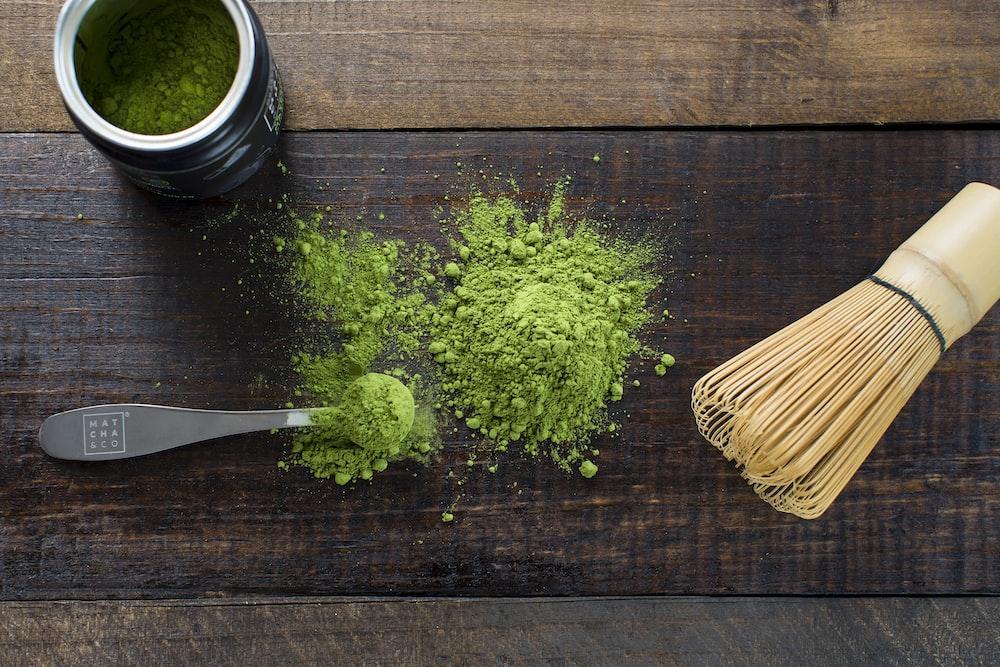 If you're interested in trying kratom, you may have seen Red Vein Maeng Da and Red Vein Bali Kratom. Both red kratom strain are popular among the world's users, but what's the difference between them?
This article will compare red maeng da vs red bali kratom, including its effects, dosage, and more. Both of these red strains are very popular and have many similarities. Though there are similarities between both strains, they do have some differences.
Keep reading to learn more about the red Maeng da and the red Bali strain, and find out which one is right for you!
Red Maeng Da Kratom Strains
Red Maeng Da Kratom strains are among the most popular strains of kratom. They are known for their high levels of alkaloids, which gives them their distinctive red color. They are also known for their powerful effects.
Red Maeng Da kratom strains are typically grown in the rainforests of Indonesia. The name "Maeng Da" actually means "pimp grade" in Thai, which is ideal given the strain's reputation for being one of the strongest kratom strains.
These strains can be found in various forms, including powder, capsules, and leaves. The most popular way to take Red Maeng Da kratom is in capsule form, allowing for more precise dosage.
It is also popular for making kratom tea, as the leaves can be steeped in hot water to make tea.
As a result, some kratom fans feel that the name Maeng Da implies excellent quality and potency. If you're one among the many kratom users looking for high quality red kratom strains or good quality kratom products, Red Maeng Da might be the way to go.
But it is essential to consult a medical professional before taking prescription medication or being affected by a serious medical condition, as it sometimes tends to have the opposite effect.
Red Bali Strains
When it comes to taking red Bali kratoms, there are some facts that you should know. Red vein strains are obtained from a method called grafting.
It is a process in which two different red vein plants are mixed to get the result of a combined characteristic.
Red Bali is one of kratom's most famous red strains. Not only is it popular, but it is also one of the high-potency strains.
Many believe that red Bali is the most muscular strain of kratom as it might help relieve pain and physical discomfort. If you're looking for a potent pain reliever, kratom experience, or mood enhancement, red Bali is the way to go.
Comparing Red Maeng Da Vs. Red Bali Kratom?
Red Maeng Da vs. Bali kratoms – They are two different essential kratom strains of the same plant.
Both strains are sold as dietary supplements and are widely used for their purported relaxing effects.
While their organic compounds share some similarities, there are also some crucial differences between these two strains.
Dosage
Their universal doses are the first comparison of red Maeng da vs. red Bali kratom. For red Maeng Da, the recommended dose is between 2-4 grams, while for red Bali, the recommended dose is between 3-5 grams. Red Bali can be quite sedating, causing you to feel tired in higher doses (5+ grams).
Color Of Veins
The following comparison between red Maeng da vs. red Bali kratoms is the color of their veins.
Red Maeng da has red veins, and red Bali has green veins. The different colors indicate different alkaloid profiles. Red Maeng da typically has a higher concentration of mitragynine, while red Bali has a higher concentration of 7-hydroxymitragynine.
Red Maeng da is more stimulating, while red Bali is more sedating. Red Maeng da is more energizing and is better for daytime use. Red Bali is better for nighttime use because it can help you relax and fall asleep.
The color of kratom veins is just one of the many factors that determine its effects. Other factors include the strain, the region it's from, the quality, and how it's prepared.
Red Kratom Strain: Mature Leaves Available
On the other hand, Red kratom is said to be the most sedating of all kratom vein colors. They're also famous for providing Chronic Pain relief and relaxation.
Green Maeng Da Vein: Middle Years Leaves
Next, Green kratom is said to be in the middle of the White and Red kratom strain. They're also famous for providing a balance of both Sedation and Stimulation.
Efficacy
Both red Maeng Da and Bali kratom are effective in providing pain relief, but red Maeng Da is more potent and has longer-lasting pain-relieving effects.
User Experience
Some kratom enthusiasts prefer red Maeng Da for its relaxing effect, while others find red Bali to be more mood-boosting. Ultimately, it comes down to personal preference.
When comparing both kratoms, it is clear that both kratoms have their unique benefits.
Red Maeng Da is more potent and has a longer-lasting effect, while red Bali is more relaxing. Ultimately, the decision of which strain to take comes from personal preferences.
Origin
Red Maeng Da originates from Thailand and gets its name from a water bug called "Maeng" Conversely, red Bali kratoms come from Indonesia.
The difference in origin can affect the user experience as each kratom can offer different benefits. For example, Red Maeng Da is more energized, while Red Bali is more relaxed.
Alkaloids
Mitragynine and 7-hydroxy mitragynine, which bind the opioid receptors, are two essential alkaloids in kratom.
Red Bali kratoms and Red Maeng Da kratom include a variety of alkaloids, including these two in particular.
Other alkaloids are also present. You will discover that the alkaloids provided by each strain will vary from one another.
Location
Red Maeng Da is domestically grown in Thailand, while red Bali is grown on the Indonesian island. Red Maeng da can be found in some countries, but you have to look for the legality in places like San Diego, Rhode Island, Sarasota county, and union county.
Daytime Energy Levels
Red Maeng Da vs. Red Bali Kratom – These kratom strains come from the same family of trees, the Mitragyna Speciosa.
The difference between the two strains lies in their potency and effects. Maeng Da is widely considered the most potent strain of kratom, while Red Bali is known for its relaxing effect.
Potency
While kratom is still in the process of getting approved by the FDA as a dietary supplement, many medical professionals believe in its potential as a supplemental dietary product.
Compared to Red vein Bali, Red Maeng Da appears to be less potent but more balanced. Red Maeng Da is often used as a pain reliever, while Red Bali is commonly used to alleviate discomfort and enhance mood.
Popularity
Red Bali is one of the most popular kratoms because it boosts mood and provides relaxation. Red Maeng Da is also a popular strain, but it is more well-known for its potent effects.
Which One Should You Try?
There is no definitive answer related to it. It ultimately comes down to personal preference. Some people prefer red maeng da for its potent effects, while others find red bali more relaxing.
Try out both strains to see which one works. Red Maeng Da and Red Bali kratom are two of the most popular strains of kratom.
Both kratoms offer a variety of benefits, including relief from pain, increased energy levels, and improved mood. Red Maeng Da is more potent, while red Bali is more relaxing.
Final Thoughts
While red Maeng Da is more potent, red Bali is more relaxing. Ultimately, the decision of which strain to take comes from one's experience of using it. It is essential to start with a low dose and increase it gradually to avoid side effects.