Grow Your own Food Hydroponically
Eat Better and Safer for Less Money and Save Oil
When I began writing this article, yet another food contamination scare was making headlines. Mad cow disease was frightening enough; we have to worry about spinach, toothpaste and now tomatoes, too! We are also facing the fact that it now costs a small fortune to get the food from the grower to our table. The stress from rising transportation costs, increased food contamination, and a desire to heat healthy foods is converging to a new way of thinking about growing food. The rainbow at the end of this storm cloud is called hydroponics. Hydroponic growers and retailers established themselves in counter culture years ago, but there has never been a better time to embrace this technology.
Many commercial growers are converting to hydroponics because of the high yield consistency. Some large lettuce growers literally float lettuce in large ponds enclosed in greenhouses. The flats of lettuce are easy to move. Workers simply push the flats along the channels. No pesticides are needed because the lettuce gets the nutrients it needs in a controlled environment. In some cases the roots are left intact, so customers purchase the freshest product possible. In June, a large new complex on Thanet Island in the UK called "Thanet Earth" opened the first of seven hydroponic greenhouses. Each greenhouse will be 1,240 feet long. In total the complex will occupy 220 acres. This huge complex will produce 1.3 million tomatoes, peppers and cucumbers annually. This is not the largest hydroponic greenhouse, just the most recent addition to the growing hydroponic trend. Hydroponic growers consistently realize four times the production of traditional farming.
Hydroponics is still a mystery, or at least a novelty to most of us. Maybe you've been hearing and reading more about hydroponics and it has peaked your curiosity. Maybe you are growing with hydroponics already. Or, perhaps you thought hydroponics was something just for enthusiastic "tomato growers". Sadly, many people think of the latter when they hear about hydroponics. It seems likely that hydroponics became a growing method of choice among pot growers for the same reasons homeowners can use these systems to produce great food: it's easy to do, the yields are better than those in soil; plants stay smaller so it can be done anywhere.
Why does hydroponics work so well?
Hydroponics is new as a science, but its use dates back to biblical times. Yields are much greater than with traditional plantings for several reasons. Nutrients are delivered directly to the plant's roots for immediate use. Plants don't put energy into finding food or growing the support structures to withstand wind and the elements. Water and oxygen are plentiful so the plant uses exactly what it needs. Most plants can be grown hydroponically, so the options are nearly limitless.
Once you get into hydroponics you can't help but learn some of the science behind what makes plants grow. I
t can be intimidating to new growers who hear new terms bantered around and who have never thought of lighting, nutrient fixing, ventilation and a whole host of other issues. If you are starting to get worried, don't. It's much more basic than you may think.· Some hydroponic systems are designed for outdoor use, and others will work outdoors, but the majority of systems are best suited for indoor growing. When you use a greenhouse for hydroponics, you may need to balance water and mix nutrients, but there is a lot you don't need to know or do. To get started with a hydro system in your greenhouse you typically do not need to:
Know Your Zone

Know Your First Frost Date

Know Your last Frost date

Create elaborate staking systems

Bend, Kneel, Dig, Rake, Haul

Harvest green tomatoes in the rain

Worry about burning (depending on type of greenhouse

Use Pesticides
There are other benefits, too, for a home grower. Unlike a traditional garden, hydroponics does not require tools, lifting heavy soil, weeding, or even bending. Easy maintenance replaces physical labor in the garden, and produces better results. What is the catch you may ask?· "Well, growing hydroponically is just different," says Chester Bullock, designer of the Hydrostacker hydroponics system. Bullock says there are two things hydroponic growers need to master: 1) balancing the pH of water and 2) following directions carefully. Bullock says learning to balance the pH will take about 20 minutes, but you are on your own with the directions.
There are other benefits, too, for a home grower. Unlike a traditional garden, hydroponics does not require tools, lifting heavy soil, weeding, or even bending. Easy maintenance replaces physical labor in the garden, and produces better results. What is the catch you may ask?· "Well, growing hydroponically is just different," says Chester Bullock, designer of the Hydrostacker hydroponics system. Bullock says there are two things hydroponic growers need to master: 1) balancing the pH of water and 2) following directions carefully. Bullock says learning to balance the pH will take about 20 minutes, but you are on your own with the directions.
Balancing pH & Water
PH is the measure of acidity or the alkalinity of a solution. Starting a hydroponic system with a balanced pH is the best way to ensure plants can use the available nutrients. The scale ranges from 1, acid to 14, alkaline, with a pH of 7 being neutral. The ideal pH range for hydroponics is slightly acidic, from 5.5 to 6.5, for proper nutrient absorption. The water should be balanced before nutrients are added. A simple to use pH control kit will help. Once you know the existing pH, you add very small amounts of Base or Acid to the water to achieve the desired results. PH testing kits range from simple strips to elaborate electronic testers.· With any method you choose, it's pretty straightforward. The key is to add only small amounts of chemicals at a time to create a balance.
Nutrients
There are many hydroponic nutrient solutions in the form of liquids and solids. Some hydroponic solutions are organic. Some are developed to target blooming, while others are more general purpose. Commercial growers carefully target the growth of specific varieties. However, home growers generally do not need such precise control. Many home growers use the same solution for everything they grow, and with fantastic results. Some systems, like the Areogarden, have specific nutrients for each seed pack they sell. However, it seems more likely this is a sales strategy than one that impacts measurable growth. Bullock advocated a single solution because he says the ease of use for a non-commercial grower outweighs the advantages of target solutions. The Formula Bullock developed requires mixing nutrients in two separate gallon jugs. The separate nutrient solutions are then added to 33 gallons of water. The ratios are simple and easy to use and do not require any advanced math for mixing.
The experimental greenhouse called Living with the Land, at Disney's Epcot Center, also takes the simpler approach. The entirely hydroponic greenhouse, started in 1984, is still a gold standard in hydroponic achievement today. Recently the exhibits "tomato tree" was added to the Guinness Book of World Records as the largest harvest from a single vine.· This one vine, trained into a tree, produced 32,194 golf-ball size tomatoes. The total weight of the harvest was in excess of 1,151 pounds. While critics point to taste as an issue with hydroponics, these tomatoes are fed to guests eating in Epcot's restaurants. Guests taking the 45 minute back-stage tour also have an opportunity to sample foods grown in the greenhouse. The tomatoes I tasted were sweet and juicy, and better than most I've had from supermarkets.· The land grows ornamentals as well as food. Some of the more commonly grown plants in The Land include peppers, lettuce, tomato, eggplant, cucumber, pumpkin. Also grown in the exhibit are 20 foot tall banana trees, coffee, a 59 foot tall Peach Palm, rice and sugar cane. Despite the different hydroponic methods used and variety of plants grown, everything in the Land is fed with the same solution containing the same ration of micro and macronutrients.
Light
Whether growing indoors or out, light in an important consideration. In the case of an outdoor garden, you will still grow plants appropriate to your zone. Indoors, however, you may venture outside your zone and grow things not normally found in our area. In many cases, you will need to add light. This may be because your indoor location does not have the best light if you are growing in your house or garage. If you are growing in the North in the spring, fall or winter, your days may simply be too short for many plants. In either case, you may need to add supplemental lights in the form of grow lights. Most plants need a period of darkness, but will respond to as much as 18 hours of light a day.
Environment & Heat
Greenhouses are the best solar product around as these passive solar constructions absorb sunlight all day. An insulated greenhouse will keep the night temperature warm too, extending the growing cycles of your plants. Greenhouses allow more control so you can keep the environment more consistent. Too much heat in the summer is as bad as not enough heat in the winter, so proper ventilation is important. Once you have a way to heat and cool a structure though, you can grow successful when the weather outside is not cooperating. This year's strange weather included the unusually wet, windy, hot and stormy. While a greenhouse may not be immune to flooding and tornadoes, plants in a greenhouse are healthy and happy when the outside is battered by the elements.· Greenhouses and hydroponics is a natural match for controlled, yet easy to manage conditions. By growing vertically, it's possible to grow much more in a small space, coupled with an increased productivity of hydroponics.
Many systems to choose from
Once you've decided to try hydroponics, there are many types of systems to choose from.· Here are a few basic methods:
Flood and Drain: Roots grow into a small reservoir. The reservoir fills with the nutrient water fully immersing the roots for a few minutes, and then drains completely up to four times per day.

Aeroponic: Roots grow in open air. Misters frequently spray roots with a fine nutrient rich solution.

Top feed recirculation systems. Plants grow in a container that sits above a collection reservoir. Water pumped from the reservoir drips in a ring around the top of the plant. The unused water drips back down into the collection and is pumped again to the top.

Top fed non-recirculation system. Water drips from the top of the container through the system.  Plants consume the water and nutrients as it travels vertically. The water is not recycled because it's consumed as it drops down the vertical column.
If you would like to start with a complete unit, there are many commercial options available. Most kits come with everything you need to set up the system and some come with nutrients as well. Commercially available systems range from simple to complex and come in about every price range. If you haven't grown hydroponically before, these systems are a great way to get started and will eliminate a lot of guess work. If you are more ambitious and want to save money, you can build your own. There are many plans available on the internet, and many videos on YouTube showing you how to create your own systems. If you go this route, be warned, you will have to filter through a lot of information and will likely spend a considerable amount of time.
An Experiment
This March our employee, Matt, tried an experiment. He likes to show people how easy growing with hydroponics really is. To prove how low maintenance growing with hydroponics can be, he set out to test the limits. He's grown with hydroponics for years in his house and was asked to set up several systems at the office. He chose an unheated, greenhouse on the north side of our office building. The location gets some sun during the day, but not full exposure.  The Solexx greenhouse, however, is insulated so that helped to keep the temperature up at night.  He planted two different systems at the same time with some seeds he started previously and some tomato cuttings. Once up and running, he left the system for 6 weeks (not recommended). To our surprise, everything was doing well with no maintenance, and very little heat. It is also worthy of mention our spring was one of the coldest and wettest on record and included snow storms in late April. On May 16, we were treated to a blooming sunflower and another on the way. It would have been easy to create a better environment, but seeing that sunflower spoke volumes to all who saw it.  Not only did it represent the hope that spring would finally come; it proved that hydroponics is accessible for everyone.
In the 1940's growing a garden was not only the source of healthy food, it also created a sense of pride. Victory Gardens were planted in open lots, front yards and just about every available space to take pressure off of the food supply during the war. These gardens were nearly a forgotten part of American culture until fairly recently. Today, you don't have to tear out your front lawn to plant a garden, and you don't have to spend all of your time working outside or weeding.  There are more options than ever to create a bountiful, healthy and tasty garden right where you live. Best of all, you don't need to be an expert to get good results. Plant something today and you'll enjoy the fruits of your labor in no time.
Michelle Moore is the General Manager of the Greenhouse Catalog where she has worked with greenhouses for 20 years. Michelle writes and lectures about greenhouse gardening as an Oregon State University Master Gardener and member of Garden Writers Association. Michelle is a Fulbright Scholar and earned an International MBA from Thunderbird, School of Global Management.
Want more information? Read these articles:
Fast Track Growing with Hydroponics
Growing Fruit Using Hydroponics
Growing Wheatgrass with Hydroponics vs Soil
Hydroponics Starts with the Water

Red Maeng Da Vs. Red Bali Kratom: What's The Difference?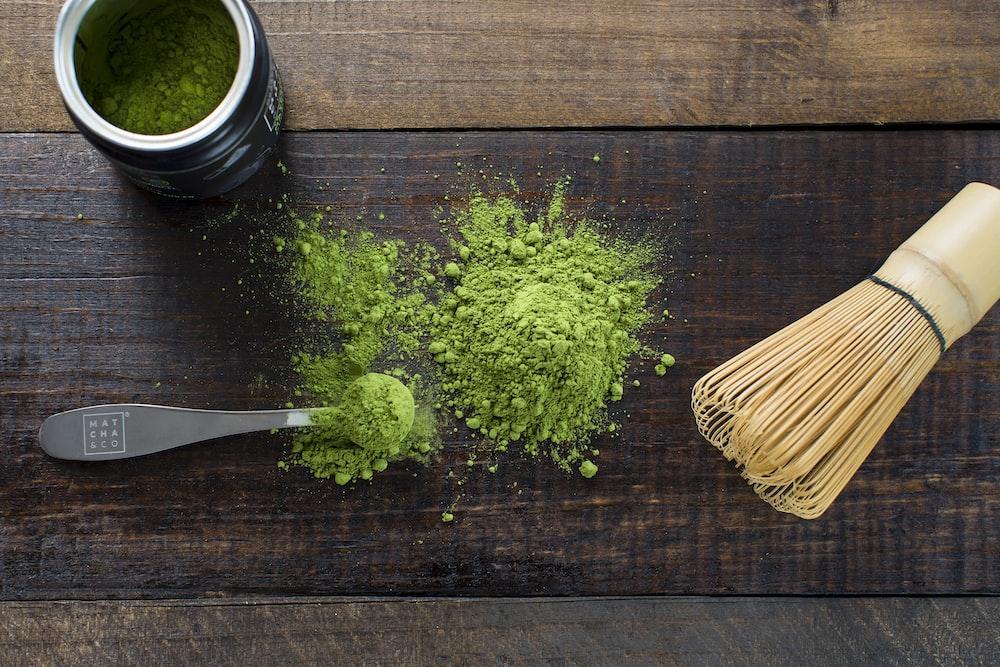 If you're interested in trying kratom, you may have seen Red Vein Maeng Da and Red Vein Bali Kratom. Both red kratom strain are popular among the world's users, but what's the difference between them?
This article will compare red maeng da vs red bali kratom, including its effects, dosage, and more. Both of these red strains are very popular and have many similarities. Though there are similarities between both strains, they do have some differences.
Keep reading to learn more about the red Maeng da and the red Bali strain, and find out which one is right for you!
Red Maeng Da Kratom Strains
Red Maeng Da Kratom strains are among the most popular strains of kratom. They are known for their high levels of alkaloids, which gives them their distinctive red color. They are also known for their powerful effects.
Red Maeng Da kratom strains are typically grown in the rainforests of Indonesia. The name "Maeng Da" actually means "pimp grade" in Thai, which is ideal given the strain's reputation for being one of the strongest kratom strains.
These strains can be found in various forms, including powder, capsules, and leaves. The most popular way to take Red Maeng Da kratom is in capsule form, allowing for more precise dosage.
It is also popular for making kratom tea, as the leaves can be steeped in hot water to make tea.
As a result, some kratom fans feel that the name Maeng Da implies excellent quality and potency. If you're one among the many kratom users looking for high quality red kratom strains or good quality kratom products, Red Maeng Da might be the way to go.
But it is essential to consult a medical professional before taking prescription medication or being affected by a serious medical condition, as it sometimes tends to have the opposite effect.
Red Bali Strains
When it comes to taking red Bali kratoms, there are some facts that you should know. Red vein strains are obtained from a method called grafting.
It is a process in which two different red vein plants are mixed to get the result of a combined characteristic.
Red Bali is one of kratom's most famous red strains. Not only is it popular, but it is also one of the high-potency strains.
Many believe that red Bali is the most muscular strain of kratom as it might help relieve pain and physical discomfort. If you're looking for a potent pain reliever, kratom experience, or mood enhancement, red Bali is the way to go.
Comparing Red Maeng Da Vs. Red Bali Kratom?
Red Maeng Da vs. Bali kratoms – They are two different essential kratom strains of the same plant.
Both strains are sold as dietary supplements and are widely used for their purported relaxing effects.
While their organic compounds share some similarities, there are also some crucial differences between these two strains.
Dosage
Their universal doses are the first comparison of red Maeng da vs. red Bali kratom. For red Maeng Da, the recommended dose is between 2-4 grams, while for red Bali, the recommended dose is between 3-5 grams. Red Bali can be quite sedating, causing you to feel tired in higher doses (5+ grams).
Color Of Veins
The following comparison between red Maeng da vs. red Bali kratoms is the color of their veins.
Red Maeng da has red veins, and red Bali has green veins. The different colors indicate different alkaloid profiles. Red Maeng da typically has a higher concentration of mitragynine, while red Bali has a higher concentration of 7-hydroxymitragynine.
Red Maeng da is more stimulating, while red Bali is more sedating. Red Maeng da is more energizing and is better for daytime use. Red Bali is better for nighttime use because it can help you relax and fall asleep.
The color of kratom veins is just one of the many factors that determine its effects. Other factors include the strain, the region it's from, the quality, and how it's prepared.
Red Kratom Strain: Mature Leaves Available
On the other hand, Red kratom is said to be the most sedating of all kratom vein colors. They're also famous for providing Chronic Pain relief and relaxation.
Green Maeng Da Vein: Middle Years Leaves
Next, Green kratom is said to be in the middle of the White and Red kratom strain. They're also famous for providing a balance of both Sedation and Stimulation.
Efficacy
Both red Maeng Da and Bali kratom are effective in providing pain relief, but red Maeng Da is more potent and has longer-lasting pain-relieving effects.
User Experience
Some kratom enthusiasts prefer red Maeng Da for its relaxing effect, while others find red Bali to be more mood-boosting. Ultimately, it comes down to personal preference.
When comparing both kratoms, it is clear that both kratoms have their unique benefits.
Red Maeng Da is more potent and has a longer-lasting effect, while red Bali is more relaxing. Ultimately, the decision of which strain to take comes from personal preferences.
Origin
Red Maeng Da originates from Thailand and gets its name from a water bug called "Maeng" Conversely, red Bali kratoms come from Indonesia.
The difference in origin can affect the user experience as each kratom can offer different benefits. For example, Red Maeng Da is more energized, while Red Bali is more relaxed.
Alkaloids
Mitragynine and 7-hydroxy mitragynine, which bind the opioid receptors, are two essential alkaloids in kratom.
Red Bali kratoms and Red Maeng Da kratom include a variety of alkaloids, including these two in particular.
Other alkaloids are also present. You will discover that the alkaloids provided by each strain will vary from one another.
Location
Red Maeng Da is domestically grown in Thailand, while red Bali is grown on the Indonesian island. Red Maeng da can be found in some countries, but you have to look for the legality in places like San Diego, Rhode Island, Sarasota county, and union county.
Daytime Energy Levels
Red Maeng Da vs. Red Bali Kratom – These kratom strains come from the same family of trees, the Mitragyna Speciosa.
The difference between the two strains lies in their potency and effects. Maeng Da is widely considered the most potent strain of kratom, while Red Bali is known for its relaxing effect.
Potency
While kratom is still in the process of getting approved by the FDA as a dietary supplement, many medical professionals believe in its potential as a supplemental dietary product.
Compared to Red vein Bali, Red Maeng Da appears to be less potent but more balanced. Red Maeng Da is often used as a pain reliever, while Red Bali is commonly used to alleviate discomfort and enhance mood.
Popularity
Red Bali is one of the most popular kratoms because it boosts mood and provides relaxation. Red Maeng Da is also a popular strain, but it is more well-known for its potent effects.
Which One Should You Try?
There is no definitive answer related to it. It ultimately comes down to personal preference. Some people prefer red maeng da for its potent effects, while others find red bali more relaxing.
Try out both strains to see which one works. Red Maeng Da and Red Bali kratom are two of the most popular strains of kratom.
Both kratoms offer a variety of benefits, including relief from pain, increased energy levels, and improved mood. Red Maeng Da is more potent, while red Bali is more relaxing.
Final Thoughts
While red Maeng Da is more potent, red Bali is more relaxing. Ultimately, the decision of which strain to take comes from one's experience of using it. It is essential to start with a low dose and increase it gradually to avoid side effects.