The Unforgettable Bill Skaife Was A Hydroponics Pioneer
I first came in contact with Bill Skaife when I responded to a Wall Street Journal ad that asked, "Would you like to be the 100th person to market my mesh-lined garden pots?" Bill's marketing pitch was that plants will grow more vigorously in these mesh-lined pots since there is an envelope of air (containing oxygen) surrounding the root mass. Skaife gave names both for the pots, Anything Groes, and this stimulating concept, "the carburetor effect."  These mesh-lined pots came in various sizes, even for the growing large long-term plants. He later applied this same concept to a commercial hydroponic growing system that he called the "Pipe Dream."
Bill Skaife began his career as an attorney. He also had a natural interest in plants. On one of his travels, and at that time looking for a Christmas gift for his young daughter, he found a small plant growing kit that consisted of an expandable metal rectangular vessel. Included in the kit were a compressed block of an organic rooting medium and packet of seeds. The expanded rooting vessel had an attached saucer with the instructions to keep the saucer full with water.
The seeded plants grew well and Bill wondered, "How could this be with the rooting medium being continuously
wet?" The secret was that the metal sides were fitted together similar to a collapsible metal drinking cup, but not fitted too tight, allowing air to be in contact with the rooting medium sides. This observation and his conclusion as to why the plants in that small vessel grew well focused Bill's attention to putting this
observation and conclusion into practical use. Bill began to develop growing systems based on various ways to surround the plant's root mass with a supply of air, the mesh-lined Anything Groes pots being his first venture.
Bill was a natural born teacher – he could hold an audience. For a number of years, he conducted Saturday seminars, attracting interested persons, and some coming great distances, to learn about and see his growing systems in action. He designed and published slick brochures and advertising materials. He took numerous 35-mm color slides and made videos. I accompanied Bill when we made a visit to a venture capitalist's office. Bill brought a supply of his brochures and two 80-slide carousels of 35-mm color sides. Observing the venture capitalist's body language after 15 to 20 minutes into Bill's presentation, I gave us another 5 to 10 minutes and then we would be out of there. Bill kept mentioning his slides as well as the approaching lunch hour with no response. Suddenly the fellow got up out of his chair, excused himself and left the room as Bill and I sat wondering whether the "cops" would be coming in to escort us to the door. Returning shortly, he said that he had just talked to his partner, "so let's see the slides, and what kind of sandwiches and drink would you like?"  Wow, we were in.
Bill established a number of farms using various configurations of his "Pipe-Dream" hydroponic growing system. The basic design was with the use of plastic ribbed sewer pipe, a 6-inch diameter pipe laid horizontally that carried the nutrient solution, and then 3-inch diameter pipes placed vertically in holes in the horizontal pipe that held the plants. With a course mesh plastic material made into a sock, a pressed organic medium stick was placed into the sock and then into a vertical pipe that was then set into an access hole in the horizontal pipe. When made wet, the stick of organic medium expanded, filling the sock. A seedling was set into the organic medium and the sock slid down inside the vertical pipe with the bottom of the sock in contact with the nutrient solution that was continuously flowing in the horizontal pipe.
The plant roots would stay within the sock so that one could pull the sock-containing plant from one vertical pipe and put it into another without disturbing the roots, making plant portability possible. The system worked well for many plant species, vegetables and small fruit trees as well as ornamental plants and shrubs. For making the nutrient solution, Bill was using a soluble fertilizer mix that was expensive, a mix not designed for hydroponic use. What was surprising to me was that this relatively concentrated nutrient element solution was not adversely affecting the plants. I wondered if a conventional formulated nutrient solution, also less expensive, would work equally well, but I never had a chance to test this.
Following one of Bill's Saturday morning seminars, I accompanied the group to a nearby farm to observe how various configurations of the Skaife growing systems were performing. Among the plants were cherry tomatoes, full of ripe fruit, growing in one of the earlier designed "Pipe-Dream" systems. We were invited to have a taste. The tomatoes were like eating potato chips – once you started eating, you couldn't stop. I surmised that the reason for the high fruit flavor was due, in part, to the relatively high "salt" content in the nutrient solution being used.
What made the marketing of Bill Skaife's "Pipe Dream" growing systems difficult was that he kept changing the design. This confused both perspective customers and those having already purchased one of his systems, concerning some about the availability of supplies as well as how available Bill would be when his assistance was needed. I also wondered whether it was necessary to circulate the nutrient solution for aeration, eliminating the need for the electric pump, thereby reducing costs, both for the pump and electrical power.
Most purchasers of the "Pipe-Dream" systems were home gardeners, with commercial growers skeptical of the long-term viability of the growing system and the long-term availability of system components, particularly the specially designed socks and the rooting medium sticks. The portability aspect of the system, one that Bill strongly emphasized, proved not to be a significant factor for those interested in making a purchase.
With my changing career and interests, Bill and I lost contact with each other. Then at a recent Chamber of Commerce meeting, a fellow member, knowing my interest in plant growing systems, said that he had recently read a magazine article about a fellow who set his pots of tomato plants on a partially-submerged raft in a pond as a means of supplying water when the plants were left unattended.
I read the article, thinking that this fellow must be Bill Skaife – and I was right. I made contact with Bill and we began corresponding. He had settled in southern California and was busy with many things, trying to find funding and support from various individuals and organizations to further develop his plant growing systems based on modifications of the "Pipe-Dream" concept.  Bill's zest and enthusiasm were still the same. We exchanged emails and had long telephone conversations. I talked with several of those who were working with Bill on his various ventures, and we talked about how we could work together, although being some 3,000 miles apart.
Several months went by without any further contact, and then in early April, I learned that Bill had passed away. Bill's "carburetor" concept could be developed into viable commercial plant growing systems.  In some ways, my own sub-irrigation GroBox and GroTrough hydroponic growing systems (see Hydrogrosystems.com) are correlated with Bill's "Pipe Dream" concept. If anyone is interested in pursuing these systems of hydroponic growing, let me know. We can keep Bill Skaife's dream alive and put it into practical use.
J. Benton Jones, Jr. has a PhD in Agronomy and is the author of several books including Hydropopnics: A Practical Guide for the Soilless Grower and Tomato Plant Culture. It is available at www.crcpress.com. Dr. Jones may be contacted at jbhydro@carol.net. Dr. Jones has written extensively on hydroponic growing and has been outdoor vegetable gardening employing sub-irrigation hydroponic growing systems (see: hydrogrosystems.com), and using domestic water for making his nutrient solution.

Red Maeng Da Vs. Red Bali Kratom: What's The Difference?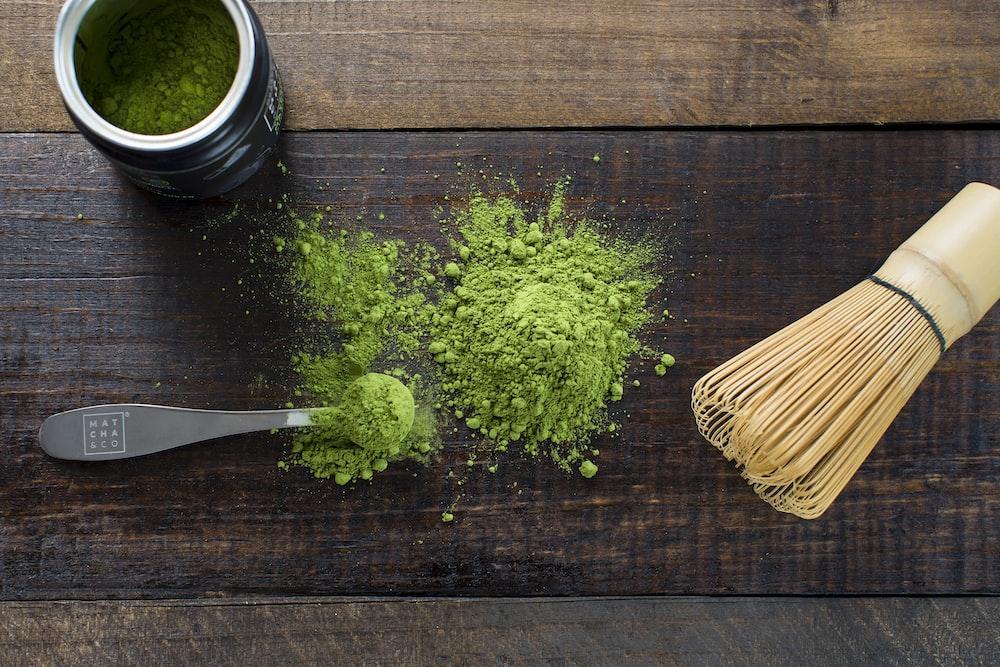 If you're interested in trying kratom, you may have seen Red Vein Maeng Da and Red Vein Bali Kratom. Both red kratom strain are popular among the world's users, but what's the difference between them?
This article will compare red maeng da vs red bali kratom, including its effects, dosage, and more. Both of these red strains are very popular and have many similarities. Though there are similarities between both strains, they do have some differences.
Keep reading to learn more about the red Maeng da and the red Bali strain, and find out which one is right for you!
Red Maeng Da Kratom Strains
Red Maeng Da Kratom strains are among the most popular strains of kratom. They are known for their high levels of alkaloids, which gives them their distinctive red color. They are also known for their powerful effects.
Red Maeng Da kratom strains are typically grown in the rainforests of Indonesia. The name "Maeng Da" actually means "pimp grade" in Thai, which is ideal given the strain's reputation for being one of the strongest kratom strains.
These strains can be found in various forms, including powder, capsules, and leaves. The most popular way to take Red Maeng Da kratom is in capsule form, allowing for more precise dosage.
It is also popular for making kratom tea, as the leaves can be steeped in hot water to make tea.
As a result, some kratom fans feel that the name Maeng Da implies excellent quality and potency. If you're one among the many kratom users looking for high quality red kratom strains or good quality kratom products, Red Maeng Da might be the way to go.
But it is essential to consult a medical professional before taking prescription medication or being affected by a serious medical condition, as it sometimes tends to have the opposite effect.
Red Bali Strains
When it comes to taking red Bali kratoms, there are some facts that you should know. Red vein strains are obtained from a method called grafting.
It is a process in which two different red vein plants are mixed to get the result of a combined characteristic.
Red Bali is one of kratom's most famous red strains. Not only is it popular, but it is also one of the high-potency strains.
Many believe that red Bali is the most muscular strain of kratom as it might help relieve pain and physical discomfort. If you're looking for a potent pain reliever, kratom experience, or mood enhancement, red Bali is the way to go.
Comparing Red Maeng Da Vs. Red Bali Kratom?
Red Maeng Da vs. Bali kratoms – They are two different essential kratom strains of the same plant.
Both strains are sold as dietary supplements and are widely used for their purported relaxing effects.
While their organic compounds share some similarities, there are also some crucial differences between these two strains.
Dosage
Their universal doses are the first comparison of red Maeng da vs. red Bali kratom. For red Maeng Da, the recommended dose is between 2-4 grams, while for red Bali, the recommended dose is between 3-5 grams. Red Bali can be quite sedating, causing you to feel tired in higher doses (5+ grams).
Color Of Veins
The following comparison between red Maeng da vs. red Bali kratoms is the color of their veins.
Red Maeng da has red veins, and red Bali has green veins. The different colors indicate different alkaloid profiles. Red Maeng da typically has a higher concentration of mitragynine, while red Bali has a higher concentration of 7-hydroxymitragynine.
Red Maeng da is more stimulating, while red Bali is more sedating. Red Maeng da is more energizing and is better for daytime use. Red Bali is better for nighttime use because it can help you relax and fall asleep.
The color of kratom veins is just one of the many factors that determine its effects. Other factors include the strain, the region it's from, the quality, and how it's prepared.
Red Kratom Strain: Mature Leaves Available
On the other hand, Red kratom is said to be the most sedating of all kratom vein colors. They're also famous for providing Chronic Pain relief and relaxation.
Green Maeng Da Vein: Middle Years Leaves
Next, Green kratom is said to be in the middle of the White and Red kratom strain. They're also famous for providing a balance of both Sedation and Stimulation.
Efficacy
Both red Maeng Da and Bali kratom are effective in providing pain relief, but red Maeng Da is more potent and has longer-lasting pain-relieving effects.
User Experience
Some kratom enthusiasts prefer red Maeng Da for its relaxing effect, while others find red Bali to be more mood-boosting. Ultimately, it comes down to personal preference.
When comparing both kratoms, it is clear that both kratoms have their unique benefits.
Red Maeng Da is more potent and has a longer-lasting effect, while red Bali is more relaxing. Ultimately, the decision of which strain to take comes from personal preferences.
Origin
Red Maeng Da originates from Thailand and gets its name from a water bug called "Maeng" Conversely, red Bali kratoms come from Indonesia.
The difference in origin can affect the user experience as each kratom can offer different benefits. For example, Red Maeng Da is more energized, while Red Bali is more relaxed.
Alkaloids
Mitragynine and 7-hydroxy mitragynine, which bind the opioid receptors, are two essential alkaloids in kratom.
Red Bali kratoms and Red Maeng Da kratom include a variety of alkaloids, including these two in particular.
Other alkaloids are also present. You will discover that the alkaloids provided by each strain will vary from one another.
Location
Red Maeng Da is domestically grown in Thailand, while red Bali is grown on the Indonesian island. Red Maeng da can be found in some countries, but you have to look for the legality in places like San Diego, Rhode Island, Sarasota county, and union county.
Daytime Energy Levels
Red Maeng Da vs. Red Bali Kratom – These kratom strains come from the same family of trees, the Mitragyna Speciosa.
The difference between the two strains lies in their potency and effects. Maeng Da is widely considered the most potent strain of kratom, while Red Bali is known for its relaxing effect.
Potency
While kratom is still in the process of getting approved by the FDA as a dietary supplement, many medical professionals believe in its potential as a supplemental dietary product.
Compared to Red vein Bali, Red Maeng Da appears to be less potent but more balanced. Red Maeng Da is often used as a pain reliever, while Red Bali is commonly used to alleviate discomfort and enhance mood.
Popularity
Red Bali is one of the most popular kratoms because it boosts mood and provides relaxation. Red Maeng Da is also a popular strain, but it is more well-known for its potent effects.
Which One Should You Try?
There is no definitive answer related to it. It ultimately comes down to personal preference. Some people prefer red maeng da for its potent effects, while others find red bali more relaxing.
Try out both strains to see which one works. Red Maeng Da and Red Bali kratom are two of the most popular strains of kratom.
Both kratoms offer a variety of benefits, including relief from pain, increased energy levels, and improved mood. Red Maeng Da is more potent, while red Bali is more relaxing.
Final Thoughts
While red Maeng Da is more potent, red Bali is more relaxing. Ultimately, the decision of which strain to take comes from one's experience of using it. It is essential to start with a low dose and increase it gradually to avoid side effects.