Soil Microorganisms – The World You Can't See
Building high populations of beneficial microorganisms in the soil will dramatically increase growing success, soil and plant health, and help to increase satisfaction as a grower. Microorganisms are one major piece of the gardening puzzle. Microbes convert nutrients into (bio-available) forms that plants can use, including fixing nitrogen. A high percentage of nutrients applied to soils go unused, wasting valuable nutrients leading to groundwater contamination in areas with high water tables and wasting money. Microbes also produce
Microbes include bacteria, viruses, fungi, algae, yeast, amoebas, protozoa, nematodes, arthropods, insects, and earthworms. There are aerobic and anaerobic kinds. This means some require lots of air (aerobic) and other do not (anaerobic). In general people tend to think of anaerobic bacteria as pathogens and aerobic bacteria as beneficial, or non-pathogenic. However, there are pathogenic aerobic microbes and not all anaerobic microbes are pathogenic. Pathogens are called such because they produce various substances that can be toxic to humans, animals, and plants. Pathogens are generally associated with a putrefactive (rotting) pathway. The by-products of putrefaction are odorous and very often toxic to plants, humans and animals.
Microbes can be introduced in a variety of ways. These include making compost teas, buying inoculants such as such as EM•1 Microbial Inoculant, that contain a diverse species from several genera, and beneficial fungi such as mycchorizae. There is a trick when adding microbes though. There is a lot of mass and billions of microbes in the soil. It takes regular applications with very high populations of microbes and good land management to make changes. When the numbers of microbes from an inoculant are significant and certain methods are followed, they are able to suppress the growth of pathogens including the above-mentioned bacteria and microbes such as E. coli, Salmonella, Botulinum, etc. This process is also known as competitive exclusion and is very commonly practiced in food manufacturing.
Carbohydrates are food for the microbes and are converted to various beneficial compounds by lactic acid bacteria and yeasts such as trace minerals, vitamins, amino acids, and enzymes, which are utilized by other microbes and macrobes (worms and other insects). A typical conversion of sugar under the lactic acid bacteria type of fermentation will follow the following formulas:
C6H12O6 ? CH3CHOHCOOH + C2H5OH + CO2
C6H12O6 ? 2 CH3CHOHCOOH
Lactic acid bacteria and yeast both produce small amounts of carbon dioxide (CO2), Oxygen (O2), and hydrogen (H2). However, during anaerobic phases, the Lactic acid bacteria will not produce gas and the yeast will produce carbonic acid instead of alcohol. Several species of photosynthetic microbes grow and increase their biomass by absorbing carbon dioxide, but can also increase biomass by degrading organic compounds including such toxic compounds as 3chlorobenzoate to cellular building blocks. When oxygen is present, R. palustris generates energy by degrading a variety of carbon-containing compounds (including sugars, lignin monomers, and methanol) and by carrying out respiration. ( http://genome.jgi-psf.org/rhopa/rhopa.home.html )
Anaerobic/pathogens produce methane, butyric acid, Hydrogen Sulfide, Ammonia, and promote the growth of pathogenic species. Aerobic/beneficials produce or release oxygen, hydrogen, carbon dioxide, enzymes, amino acids, trace minerals, bio-available vitamins, ammonium, and promote the growth of other beneficial microorganisms.
As you can see, there is a lot going on with microbes. And, this is only a small look into the world of microbes. With the billions of microbes that are in soil, we want to make sure the soil maintains high levels of beneficial microbes to promote healthy soils and plants. This is done through inoculating the soil with various amendments and good management of the soil. It can also be helped along with adding in various inoculants containing high populations of beneficial microorganisms and a diversity of species. From this we can also see the importance of preventing compacted (anaerobic) soils as most pathogens are anaerobic.
As one becomes a biological gardener/farmer, they tend to use their senses more and observations are used to address issues. Watch for compaction. Look at the surface after watering or heavy rains. See which areas drain quickly. Watch plants to see areas that tend to get attacked by pests and/or disease. Look for worms in the soil and look for pests and predators. As you explore this new world, think about what you cannot see and think about the billions of microbes in the soil that hard at work to make the nutrients you add available for you plants and how they affect the soil structure. Give them a little help by regularly sending in some reinforcements. Over time you will notice changes in the soil, drainage, plant health, pest infestation, and find that fruits and vegetables get sweeter and sweeter year after year.
Eric Lancaster is Executive Vice President of TeraGanix, Inc. TeraGanix.com

Red Maeng Da Vs. Red Bali Kratom: What's The Difference?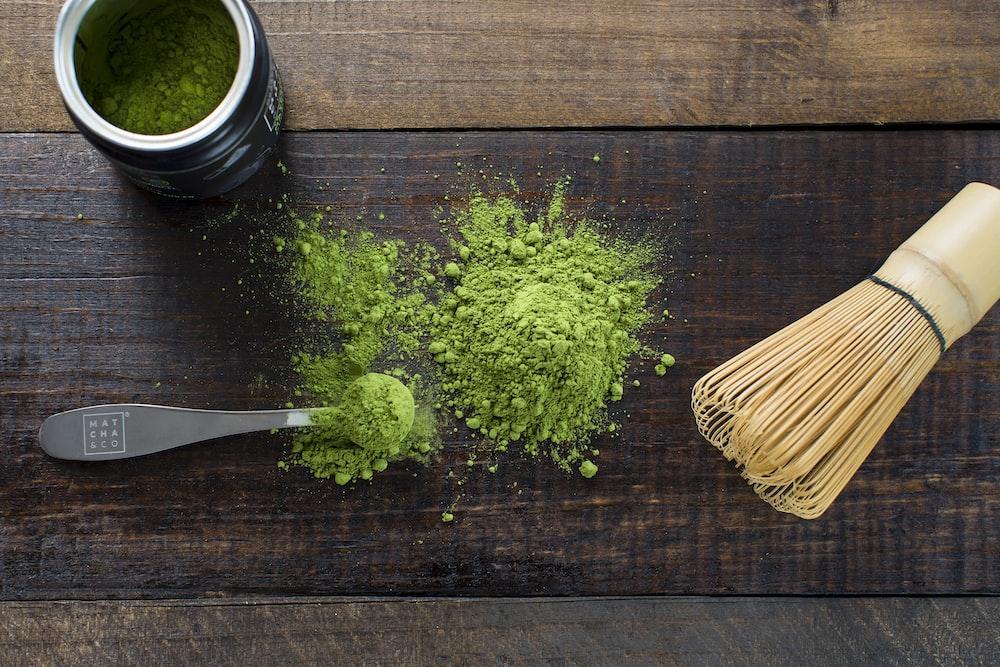 If you're interested in trying kratom, you may have seen Red Vein Maeng Da and Red Vein Bali Kratom. Both red kratom strain are popular among the world's users, but what's the difference between them?
This article will compare red maeng da vs red bali kratom, including its effects, dosage, and more. Both of these red strains are very popular and have many similarities. Though there are similarities between both strains, they do have some differences.
Keep reading to learn more about the red Maeng da and the red Bali strain, and find out which one is right for you!
Red Maeng Da Kratom Strains
Red Maeng Da Kratom strains are among the most popular strains of kratom. They are known for their high levels of alkaloids, which gives them their distinctive red color. They are also known for their powerful effects.
Red Maeng Da kratom strains are typically grown in the rainforests of Indonesia. The name "Maeng Da" actually means "pimp grade" in Thai, which is ideal given the strain's reputation for being one of the strongest kratom strains.
These strains can be found in various forms, including powder, capsules, and leaves. The most popular way to take Red Maeng Da kratom is in capsule form, allowing for more precise dosage.
It is also popular for making kratom tea, as the leaves can be steeped in hot water to make tea.
As a result, some kratom fans feel that the name Maeng Da implies excellent quality and potency. If you're one among the many kratom users looking for high quality red kratom strains or good quality kratom products, Red Maeng Da might be the way to go.
But it is essential to consult a medical professional before taking prescription medication or being affected by a serious medical condition, as it sometimes tends to have the opposite effect.
Red Bali Strains
When it comes to taking red Bali kratoms, there are some facts that you should know. Red vein strains are obtained from a method called grafting.
It is a process in which two different red vein plants are mixed to get the result of a combined characteristic.
Red Bali is one of kratom's most famous red strains. Not only is it popular, but it is also one of the high-potency strains.
Many believe that red Bali is the most muscular strain of kratom as it might help relieve pain and physical discomfort. If you're looking for a potent pain reliever, kratom experience, or mood enhancement, red Bali is the way to go.
Comparing Red Maeng Da Vs. Red Bali Kratom?
Red Maeng Da vs. Bali kratoms – They are two different essential kratom strains of the same plant.
Both strains are sold as dietary supplements and are widely used for their purported relaxing effects.
While their organic compounds share some similarities, there are also some crucial differences between these two strains.
Dosage
Their universal doses are the first comparison of red Maeng da vs. red Bali kratom. For red Maeng Da, the recommended dose is between 2-4 grams, while for red Bali, the recommended dose is between 3-5 grams. Red Bali can be quite sedating, causing you to feel tired in higher doses (5+ grams).
Color Of Veins
The following comparison between red Maeng da vs. red Bali kratoms is the color of their veins.
Red Maeng da has red veins, and red Bali has green veins. The different colors indicate different alkaloid profiles. Red Maeng da typically has a higher concentration of mitragynine, while red Bali has a higher concentration of 7-hydroxymitragynine.
Red Maeng da is more stimulating, while red Bali is more sedating. Red Maeng da is more energizing and is better for daytime use. Red Bali is better for nighttime use because it can help you relax and fall asleep.
The color of kratom veins is just one of the many factors that determine its effects. Other factors include the strain, the region it's from, the quality, and how it's prepared.
Red Kratom Strain: Mature Leaves Available
On the other hand, Red kratom is said to be the most sedating of all kratom vein colors. They're also famous for providing Chronic Pain relief and relaxation.
Green Maeng Da Vein: Middle Years Leaves
Next, Green kratom is said to be in the middle of the White and Red kratom strain. They're also famous for providing a balance of both Sedation and Stimulation.
Efficacy
Both red Maeng Da and Bali kratom are effective in providing pain relief, but red Maeng Da is more potent and has longer-lasting pain-relieving effects.
User Experience
Some kratom enthusiasts prefer red Maeng Da for its relaxing effect, while others find red Bali to be more mood-boosting. Ultimately, it comes down to personal preference.
When comparing both kratoms, it is clear that both kratoms have their unique benefits.
Red Maeng Da is more potent and has a longer-lasting effect, while red Bali is more relaxing. Ultimately, the decision of which strain to take comes from personal preferences.
Origin
Red Maeng Da originates from Thailand and gets its name from a water bug called "Maeng" Conversely, red Bali kratoms come from Indonesia.
The difference in origin can affect the user experience as each kratom can offer different benefits. For example, Red Maeng Da is more energized, while Red Bali is more relaxed.
Alkaloids
Mitragynine and 7-hydroxy mitragynine, which bind the opioid receptors, are two essential alkaloids in kratom.
Red Bali kratoms and Red Maeng Da kratom include a variety of alkaloids, including these two in particular.
Other alkaloids are also present. You will discover that the alkaloids provided by each strain will vary from one another.
Location
Red Maeng Da is domestically grown in Thailand, while red Bali is grown on the Indonesian island. Red Maeng da can be found in some countries, but you have to look for the legality in places like San Diego, Rhode Island, Sarasota county, and union county.
Daytime Energy Levels
Red Maeng Da vs. Red Bali Kratom – These kratom strains come from the same family of trees, the Mitragyna Speciosa.
The difference between the two strains lies in their potency and effects. Maeng Da is widely considered the most potent strain of kratom, while Red Bali is known for its relaxing effect.
Potency
While kratom is still in the process of getting approved by the FDA as a dietary supplement, many medical professionals believe in its potential as a supplemental dietary product.
Compared to Red vein Bali, Red Maeng Da appears to be less potent but more balanced. Red Maeng Da is often used as a pain reliever, while Red Bali is commonly used to alleviate discomfort and enhance mood.
Popularity
Red Bali is one of the most popular kratoms because it boosts mood and provides relaxation. Red Maeng Da is also a popular strain, but it is more well-known for its potent effects.
Which One Should You Try?
There is no definitive answer related to it. It ultimately comes down to personal preference. Some people prefer red maeng da for its potent effects, while others find red bali more relaxing.
Try out both strains to see which one works. Red Maeng Da and Red Bali kratom are two of the most popular strains of kratom.
Both kratoms offer a variety of benefits, including relief from pain, increased energy levels, and improved mood. Red Maeng Da is more potent, while red Bali is more relaxing.
Final Thoughts
While red Maeng Da is more potent, red Bali is more relaxing. Ultimately, the decision of which strain to take comes from one's experience of using it. It is essential to start with a low dose and increase it gradually to avoid side effects.