The Basics of Greenhouse Ventilation
The greenhouse ventilation system plays a pivotal role in plant health and crop production. Many novice horticulturalists do not attribute slow growth, poor yields, or problems with pathogens to an inadequate greenhouse ventilation system. Most gardeners understand the importance of ventilation systems for temperature control but benefits derived from ventilation systems are multifaceted. Not only are ventilation systems vital to maintaining environmental conditions but they also directly influence a plant's ability to perform photosynthesis, uptake essential elements, and complete reproductive cycles (pollination). Greenhouse ventilation systems serve four imperative functions: temperature control, humidity control, CO2/oxygen replacement, and air circulation.
Temperature Control
Greenhouses trap solar radiation thereby raising the temperature in the environment (the greenhouse effect). If this heat is not removed from the environment it can cause undesirable conditions for plant growth or worse. Ventilation systems, whether natural (passive) or mechanical (powered), serve the basic function of the removal of excess heat.
Humidity Control
Like heat, high concentrations of humidity can become trapped in a greenhouse's environment. Although some varieties of plants thrive in high humidity conditions, most plants are hindered by the pathogens associated with high humidity levels. Just about every mold, fungus, and mildew thrive in high humidity conditions. Plants transpire moisture that, if not removed, can build up in a greenhouse, raising the humidity levels. It is also very common for the environment within a greenhouse to be affected by the dew point which causes condensation and excess humidity.
CO2 / Oxygen Replacement
Just as humans would run out of oxygen in a poorly ventilated and enclosed area, plants "breath" CO2 which needs to be replenished in any greenhouse that is not supplementing it artificially. Fresh air drawn into a greenhouse carries with it two important gases needed by plants to carry out some of their most basic functions. During photosynthesis, plants use CO2 which they acquire directly from the air. When CO2 levels decrease the rate of photosynthesis and all other plant functions associated with photosynthesis decrease accordingly. Maintaining an adequate level of fresh air intake guarantees sufficient CO2 levels for plant growth.
We all know plants "breath" CO2 and expel oxygen but many people do not know that plants (more specifically plant cells found in the rhizosphere) absorb oxygen in its gaseous form. Although plants create their own oxygen they still benefit from the replenishment of oxygen found in fresh air. Oxygen is required for the roots to continuously grow and is therefore directly linked to the plant's ability to uptake nutrients.
Air Circulation
Air circulation, or air movement, within a greenhouse serves many purposes. Proper air circulation creates uniformity in temperature, humidity, CO2, and oxygen within the environment. Plants respond better to environmental consistency and proper air circulation ensures each plant within the greenhouse receives the same atmospheric conditions. Air movement is also our way to simulate the wind in an enclosed environment. Wind strengthens the cell walls of a plant's stem and directly influences the architectural integrity of plant growth. For many plants wind (or the simulation of) serves an even more integral purpose: pollination. Many vegetable and ornamental plants are pollinated via the wind. Air movement within a greenhouse could be the determining factor as to whether a plant is pollinated and able to complete its reproductive cycle.
Natural (Passive) or Mechanical (Powered) Ventilation Systems
When building a greenhouse or setting up a ventilation system one of the first decisions a gardener must make is whether to use a natural or mechanical ventilation system. A natural ventilation system is a system that has no powered fans but instead relies on wind and thermal buoyancy for air movement. The concept of thermal buoyancy is based on the physical properties of air; as air is heated it has the natural tendency to rise. Most gardeners utilize natural ventilation by implementing a series of ridge (roof) and sidewall vents. As the temperature rises within the greenhouse the hot air rises and escapes through the ridge vents. This process creates a vacuum that draws cooler air into the greenhouse through the sidewall vents located closer to the ground. Wind plays an important role in passive ventilation systems as well. Wind passing over the ridge vents on a greenhouse can create the same vacuum effect and draw fresh air into the sidewall vents. A greenhouse positioned so the prevailing wind blows over the ridge vents will generally be more efficient in terms of natural ventilation.
Mechanical ventilation systems use fans or other mechanical devices to produce adequate airflow and circulation. The main advantage of mechanical systems is a higher level of control. Unlike natural ventilation systems that rely on wind or thermal buoyancy to create air movement, mechanical ventilation systems can be automated to keep a greenhouse's environmental conditions consistent regardless of the conditions outdoors. Another advantage of mechanical ventilation systems is the ability to have a relatively sealed environment which reduces the entrance of unwanted pests.
Sizing for Natural Ventilation Systems
For some greenhouses, like a hoop house, simply rolling up a portion of the wall to achieve airflow is all that is needed for natural ventilation. However, greenhouses that are built from more rigid materials need to follow a few guidelines to ensure proper ventilation. The most important aspect of natural ventilation for these greenhouses is the size of the ridge (roof) vents and sidewall vents. It is recommended that the total combined ridge vent area should be equivalent to the total combined area of the sidewall vents and each should equal approximately 20% of the floor area. For example: a 10 ft x 30 ft greenhouse would have a floor area of 300 square feet; 20% of 300 is 60, so a 10 ft x 30 ft greenhouse should have a total area of 60 square feet in ridge vents and 60 square feet in sidewall vents to be properly ventilated naturally.
Sizing and Fan Placement for Mechanical Ventilation Systems
Before sizing mechanical equipment for a greenhouse it must first be decided if the greenhouse is for seasonal or year-round use. There is a great difference in temperature and humidity from summer to winter and this affects the internal environment of a greenhouse. If you plan on using a greenhouse year-round it would be best to size your equipment for the hotter summer months that require more aggressive ventilation. Just make sure to purchase equipment that is either thermostatically controlled or includes variable speed fans so it can be used throughout the year when less intensive ventilation is needed.
Ventilation Volume Rates for Summer
The generally accepted minimal rate for ventilation during summer months is one air change per minute. Fans are rated for the air volume they move in terms of cubic feet per minute. To determine the fan size needed for a greenhouse we must first figure the greenhouse's volume in cubic feet. Multiply the length by the width by the height (in feet) of the greenhouse to determine the greenhouse's volume (in cubic feet). Unfortunately, greenhouses have roof pitches and are not built as perfect cubes or rectangles. This makes determining a greenhouse's height a little more difficult. If you don't have a degree in geometry or just want to take the simpler approach, it is acceptable to use a 10 foot height as a constant for most greenhouses. For example, let's say we are trying to size a mechanical ventilation system for a greenhouse that is 10 ft x 30 ft and we decide to use the 10 ft constant as the height. By multiplying the length (30 ft) by the width (10 ft) by the height (10 ft constant) we find the greenhouse's volume: 30 ft x 10 ft x 10 ft = 3000 cubic feet. We want a fan that is able to exchange that volume in one minute so we would need a fan with a rating of 3000 cubic feet per minute or greater.
Ventilation Volume Rates for Winter
Ventilation in winter time is rarely used for temperature control. In fact, most greenhouses used during winter months require heat to be supplemented by additional mechanical equipment. A ventilation system's biggest job during winter months is actually humidity control. The large temperature variance between the inside and outside of a greenhouse causes condensation that will raise humidity levels significantly. A rate of ventilation must be calculated to remove excess humidity but also keep a balance in temperature to help keep heating requirements to a minimum. It is recommended to shoot for three air changes per hour or one air change every 20 minutes. In other words, the requirement for a fan load in winter months is one twentieth of that in summer months.
Ventilation Volume Rates for Fall/Spring
Ventilation volume requirements for fall and spring will be somewhere between the ventilation required to remove the excessive heat in the summer and the requirements for humidity control in winter. Temperature and humidity are extremely variable during fall and spring so ventilation systems with thermostatically controlled fans or automated atmospheric controllers may be more efficient and effective.
Fan Placement
Heat rises so it is generally advantageous to place exhaust fans toward the top of a greenhouse. If possible, place intake vents or fans lower to the ground, preferably on the opposite side of the greenhouse than the exhaust. This will create a path of airflow across the entire greenhouse which makes a ventilation system operate more efficiently.
Fresh Air Movement
Oscillating fans within a greenhouse are a great tool to help create air movement and uniformity. Oscillating or booster fans are an excellent way to create uniform conditions in longer greenhouses. Another tool that can be used to better distribute fresh air in a greenhouse is perforated polyethylene tubes. Connected to intake fans these tubes distribute fresh air evenly throughout the greenhouse and directly to the plants themselves.
The diverse roles played by ventilation systems in greenhouses directly influence basic plant functions like photosynthesis, affect the way our flowers bloom and our plants are pollinated. Calculating required exhaust volumes, sizing vent areas, and implementing devices to better unify the atmospheric conditions within a greenhouse are all ways a horticulturist can assess or design a ventilation system to ensure optimal performance.
Eric Hopper is a Garden & Greenhouse contributing editor.
Want more information? Read these articles:
Calculating the Number of Polycarbonate Sheets and Profiles Needed to Build a Greenhouse
Chlorine Disinfection in Greenhouse and Nursery Applications
Greenhouse Maintenance – Getting 100,000+ Miles out of Your Greenhouse!
Hydroponic Systems in a Greenhouse
Understanding Polycarbonate Greenhouses

The Ultimate Indoor Cleaning Manual: From Clutter to Comfort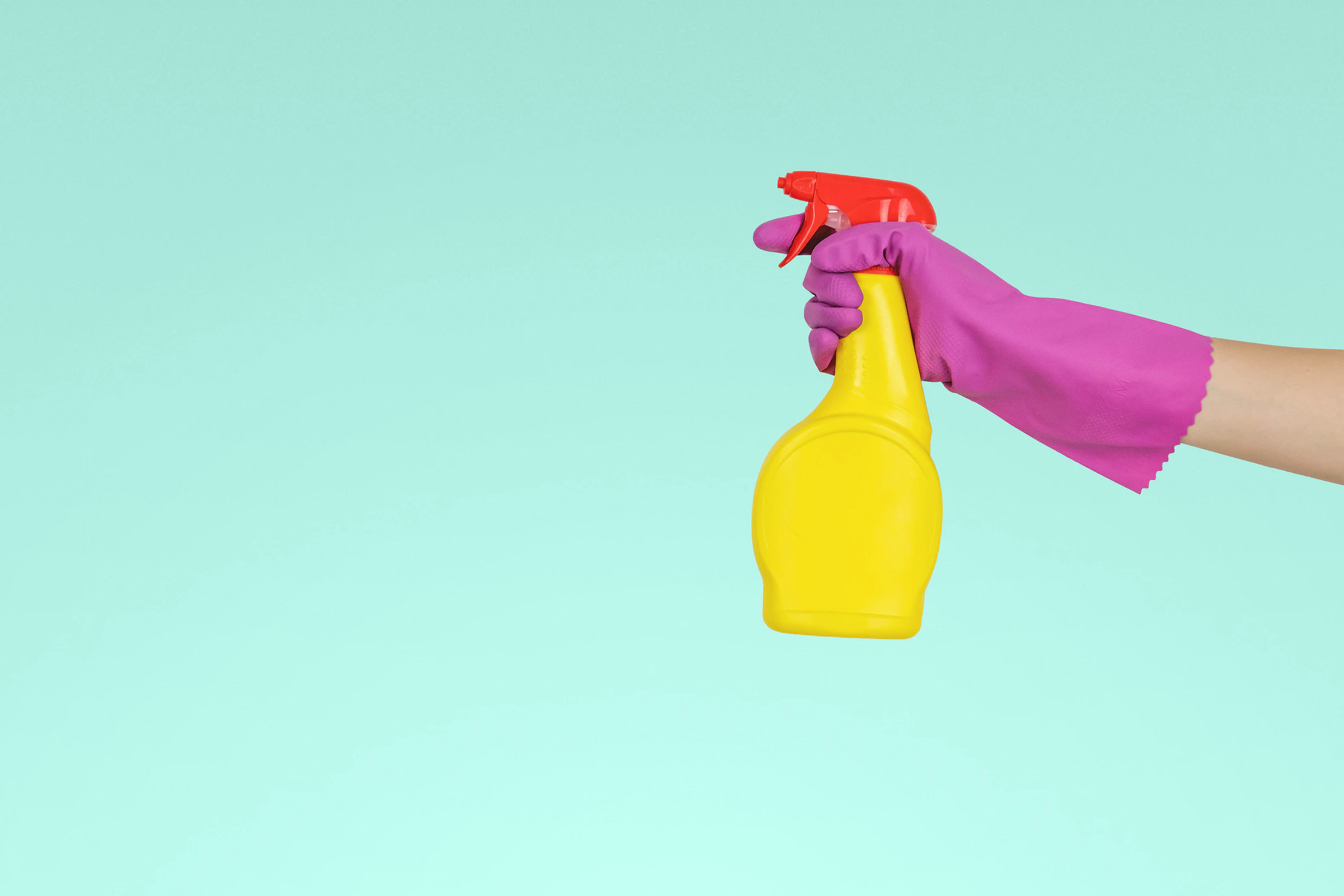 You're drowning in mess and don't know where to start? Dive into our ultimate indoor cleaning guide.
It's all about transforming your chaotic space into a cozy haven. We'll walk you through essential supplies, cleaning frequencies, and room-by-room strategies.
Plus, we'll tackle stubborn stains and give you expert tips to keep your home sparkling.
Ready to roll up your sleeves? Let's turn your home into the sanctuary you deserve.
Understanding Cleaning Frequencies
In light of maintaining a clean home, it's crucial to understand that cleaning tasks fall into five main categories: daily, weekly, monthly, seasonal, and yearly.
Your daily tasks, such as dishwashing and tidying, keep your home running smoothly.
Weekly and monthly chores, like vacuuming and deep-cleaning the bathroom, prevent buildup and save you time in the long run.
Seasonal tasks might include washing windows or deep-cleaning carpets, typically undertaken in spring or fall.
Yearly tasks might be those big projects like cleaning out the garage or washing the exterior of your house.
Essential Cleaning Supplies
You will need these basic cleaning supplies to effectively maintain your home:
a broom
a vacuum, a mop and bucket, or a steam mop or steam cleaner like Aqua Pro Vac
microfiber cloths
sponges
These tools are your household's best friends when it comes to cleaning. The broom sweeps away dust and dirt, while the vacuum tackles carpets and rugs.
The mop's wet cleaning abilities are perfect for hard floors.
Microfiber cloths are a godsend. They're reusable, eco-friendly, and excellent at grabbing dust and dirt.
Lastly, sponges are your go-to for scrubbing tasks.
Quick Cleaning Tips
Let's dive into some quick cleaning tips that can make your chores easier and more efficient.
Always have your cleaning supplies ready.
Categorize your tasks into daily, weekly, monthly, seasonal, and yearly. This ensures you're not overwhelmed and helps maintain a clean home.
For a quick clean-up, start by gathering trash from each room, collecting dishes, and starting a load of laundry. Clear clutter by putting items back in their proper places.
Remember that occasional deep cleanings, like washing your oven or windows, are just as important.
Comprehensive Cleaning Tutorials
Once you've got the right supplies and know how frequently to clean, half the battle is won. To further your skills, we'll cover some essential cleaning tutorials:
Fake a Clean House Fast
To fake a clean house, follow these quick steps:
Grab a laundry basket and walk through the main rooms. Scoop up anything that doesn't belong and stash the basket out of sight—in a closet or another room. Don't worry about sorting items now; just clear surfaces and floors.
Take a microfiber cloth and quickly wipe down any dusty spots on tables, TV stands, and other surfaces. If there's no time for a full dusting, focus on areas at eye level and spots where the light shines directly.
Align magazines, remotes, and coasters on your coffee table. Fluff and arrange couch pillows neatly, and fold throw blankets for an instantly orderly look.
Grab a damp cloth or cleaning wipe to quickly clean any conspicuous smudges or spills on countertops, mirrors, or glass surfaces that catch the eye.
Only do the most visible areas — like the living room and hallway. Don't worry about every corner; quickly remove visible dust, dirt, or crumbs.
Close the shower curtain, straighten towels, and wipe down the sink and counter. Replace the toilet roll with a full one and lower the toilet lid.
Put dishes into the dishwasher or stack them neatly in the sink. Wipe down counters, and use a cloth to quickly go over the refrigerator handle and any other high-touch areas.
Open windows to let in fresh air or light a candle for a pleasant scent. Lower the lights to create a cozy feel and hide less-clean areas, and consider turning on some background music.
Clean a Shower Curtain and Liner
To keep mold and mildew at bay, take down your shower curtain and liner and wash them in the washing machine with a couple of bath towels (to prevent wrinkling).
Use a gentle detergent and add 1/2 cup of baking soda during the wash cycle, followed by 1/2 cup of vinegar during the rinse cycle. Hang the curtain and the liner back up to air dry fully.
For extra tough mildew stains, pre-treat with a mixture of baking soda and water, or use a spray-on mildew remover before washing.
Clean a Top-loading Washing Machine
Keep your clothes smelling fresh by cleaning your top-loading washer regularly. Set the washer on the hottest, longest setting and add four cups of white vinegar to the water.
After a few minutes, pause the cycle and let the vinegar water mix sit for an hour. During this time, you can dip a scrubber in the vinegar water and clean around the top of the drum, the lid, and other parts of the washer.
After an hour, continue the cycle, then run another hot water cycle with a cup of baking soda to rinse out the vinegar and any loosened grime. Wipe down any remaining residues with a clean cloth.
Clean Your Oven
Start by removing the oven racks and soak them in hot, soapy water. Create a paste with baking soda and water and spread it throughout the inside of the oven, avoiding the heating elements.
Leave the paste on for several hours or overnight for best results. Use a plastic scraper to lift away the grime, then wipe the surfaces with a damp cloth.
Clean the glass door with a mixture of baking soda and water, and once all the residue has been removed, return the oven racks.
Clean Windows
For gleaming windows that invite sunlight into your home, mix equal parts water and vinegar in a spray bottle. Spray generously onto the glass and wipe away with a microfiber cloth, using circular motions to avoid streaks.
For any stubborn spots, rub gently with a cloth dampened in the water-vinegar solution. Don't forget to wipe the window frame and sill.
For best results, clean your windows on a cloudy day to prevent the sun from drying the solution too quickly and leaving streaks.
Room-by-Room Cleaning Guide
To tackle your home on a room-by-room basis and ensure no corner goes untouched:
Start with the most used areas like the kitchen or living room.
Equip yourself with your basic cleaning supplies and start by picking up any clutter, wiping down surfaces, vacuuming or sweeping the floor, and then mopping if necessary.
Move onto the less used rooms such as bedrooms and offices, following the same sequence.
Don't forget bathrooms – scrubbing the tub, sink, and toilet, and mopping the floor are essential here.
Remember, regular maintenance will make these tasks easier over time.
Dealing With Stubborn Stains
Stains can be pesky and really put a damper on your pristine home. Here are some simple ways to deal with obstinate stains:
Baking Soda Solution: Works wonders on most hard surfaces.
Vinegar and Water: Ideal for glass and mirrors.
Rubbing Alcohol: Perfect for removing ink and marker stains.
Hydrogen Peroxide: Great for stubborn bathroom stains.
Lemon and Salt: Natural alternative for rust and mildew.
Conclusion: Maintaining a Clean Home
A tidy environment not only brightens your mood but also reduces the time dedicated to intense cleaning sessions. So how do you maintain cleanliness consistently?
Start by creating a simple cleaning schedule that suits your routine. Divide tasks into daily, weekly, and monthly categories.
Small daily tasks like washing dishes, sweeping, and tidying up can prevent clutter accumulation.
Weekly tasks might include vacuuming and dusting, while your monthly schedule could include deeper cleaning tasks such as washing windows or cleaning the oven.