Mind Games with Mother Nature


Spring is an amazing time, especially for those of us in places that have such clear delineation between the seasons. Spring flowers are blooming, trees are blossoming, and the grass is growing. Bees are starting to buzz and the sound of lawnmowers begins to dance in the air on Saturday mornings. It's like the whole world has come alive again.
Of course it's also time for the cruelest sort of trickery on the part of Mother Nature. Imagine; it's early April and you've been blessed with two weeks of 70+ plus temperatures during the day. At night it's only getting down into the 50s. When this happens, even the most patient gardeners start to crumble in the face of such temptation; that of putting every last plant outside. It's a gamble, sure, but the reward is a longer growing season, more crops, better blooms, etc.
But of course, as soon as you think you've outsmarted nature and move everything outside, the cold snap comes and freezes all the plants you've been working to start since February. You know it really does serve you right, but you still can't help but feel acute pangs of injustice.
Luckily for all those out there that like to live dangerously and take Mother Nature at her word, there are steps to take and tools to utilize that can lessen the damage she ultimately (inevitably?) plans to bestow upon you.
The first step is to find out what the average last frost date is for you. This information can also be found by visiting noaa.gov and typing "frost dates" into the search box.
For my area (North Central Illinois) to be really safe we usually would plan on being outside at the very beginning of May. Well this year we were tempted since it had been warm the beginning of April. So many, including myself took the chance and tilled, planted, potted, and sowed.
Of course, the wise gardener will have a contingency plan for inviting disaster on a scale such as this. So your next line of defense is the local weather forecast. This time of year meteorologists will usually issue a frost or freeze warning to alert everyone to take steps to protect their plants. Nowadays, you can even setup alerts online that will send an email or text message if there is going to be a frost or freeze. This makes it especially easy to prevent plant damage.
Finally, the list below includes several preventative measures you can take in your garden to fight the frost. Nursing your plants through one early (and hopefully light) frost can usually gain you an extra couple of weeks early in the growing season.
Pick the Right Plants
Make sure the plants you're putting outside early are hardy enough to survive a frost.
Water Before the Frost
It seems counterintuitive, but watering your garden before a frost can help keep the air around your plants slightly warmer. Moist soil absorbs more heat than dry soil, so a good watering during the day coupled with some of the other methods on this list can help trap heat. Also, since the soil will slowly release water into the air, the vapor will act as insulation.
Move Air
Moving air will prevent the cold from settling around your plants. Try using a small fan to gently move the air around your plants, but make sure you protect the fan's electrical components from possible damage.
Cover Up
Build a small frame and cover it, usually with plastic. These structures are commonly called cold frames. Just before sundown place it over your plants. This will prevent the ground and foliage from releasing heat into the air, and will keep them from freezing. As a last resort, try some breathable plant protection fabric and drape it directly on the plant. But don't forget to remove everything once the frost thaws in the morning!
Heat Collection
Paint some milk jugs or other small containers black and fill them with water. Water cools more slowly than the ground and plants, so placing several of these in the garden around your plants can keep the temperature up enough to prevent serious damage.
Decorate
Believe it or not, out-of-season Christmas lights are a cheap and easy heat source. Hang them from the inside of your cold frames or run them on the ground around your plants and they can keep the air several degrees warmer than surrounding areas.
By being diligent and aware, you can successfully hedge your bets against the elements and come out a few productive growing weeks ahead of schedule. Or Mother Nature can teach you yet another lesson about what happens when you try to outsmart her. Don't worry; it surely won't be the last.

Red Maeng Da Vs. Red Bali Kratom: What's The Difference?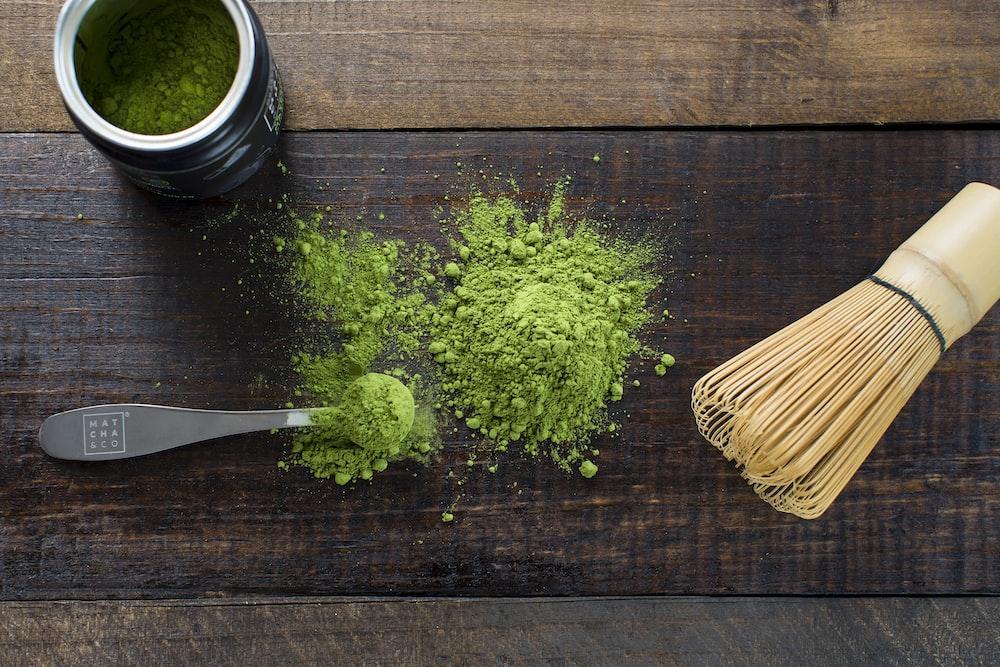 If you're interested in trying kratom, you may have seen Red Vein Maeng Da and Red Vein Bali Kratom. Both red kratom strain are popular among the world's users, but what's the difference between them?
This article will compare red maeng da vs red bali kratom, including its effects, dosage, and more. Both of these red strains are very popular and have many similarities. Though there are similarities between both strains, they do have some differences.
Keep reading to learn more about the red Maeng da and the red Bali strain, and find out which one is right for you!
Red Maeng Da Kratom Strains
Red Maeng Da Kratom strains are among the most popular strains of kratom. They are known for their high levels of alkaloids, which gives them their distinctive red color. They are also known for their powerful effects.
Red Maeng Da kratom strains are typically grown in the rainforests of Indonesia. The name "Maeng Da" actually means "pimp grade" in Thai, which is ideal given the strain's reputation for being one of the strongest kratom strains.
These strains can be found in various forms, including powder, capsules, and leaves. The most popular way to take Red Maeng Da kratom is in capsule form, allowing for more precise dosage.
It is also popular for making kratom tea, as the leaves can be steeped in hot water to make tea.
As a result, some kratom fans feel that the name Maeng Da implies excellent quality and potency. If you're one among the many kratom users looking for high quality red kratom strains or good quality kratom products, Red Maeng Da might be the way to go.
But it is essential to consult a medical professional before taking prescription medication or being affected by a serious medical condition, as it sometimes tends to have the opposite effect.
Red Bali Strains
When it comes to taking red Bali kratoms, there are some facts that you should know. Red vein strains are obtained from a method called grafting.
It is a process in which two different red vein plants are mixed to get the result of a combined characteristic.
Red Bali is one of kratom's most famous red strains. Not only is it popular, but it is also one of the high-potency strains.
Many believe that red Bali is the most muscular strain of kratom as it might help relieve pain and physical discomfort. If you're looking for a potent pain reliever, kratom experience, or mood enhancement, red Bali is the way to go.
Comparing Red Maeng Da Vs. Red Bali Kratom?
Red Maeng Da vs. Bali kratoms – They are two different essential kratom strains of the same plant.
Both strains are sold as dietary supplements and are widely used for their purported relaxing effects.
While their organic compounds share some similarities, there are also some crucial differences between these two strains.
Dosage
Their universal doses are the first comparison of red Maeng da vs. red Bali kratom. For red Maeng Da, the recommended dose is between 2-4 grams, while for red Bali, the recommended dose is between 3-5 grams. Red Bali can be quite sedating, causing you to feel tired in higher doses (5+ grams).
Color Of Veins
The following comparison between red Maeng da vs. red Bali kratoms is the color of their veins.
Red Maeng da has red veins, and red Bali has green veins. The different colors indicate different alkaloid profiles. Red Maeng da typically has a higher concentration of mitragynine, while red Bali has a higher concentration of 7-hydroxymitragynine.
Red Maeng da is more stimulating, while red Bali is more sedating. Red Maeng da is more energizing and is better for daytime use. Red Bali is better for nighttime use because it can help you relax and fall asleep.
The color of kratom veins is just one of the many factors that determine its effects. Other factors include the strain, the region it's from, the quality, and how it's prepared.
Red Kratom Strain: Mature Leaves Available
On the other hand, Red kratom is said to be the most sedating of all kratom vein colors. They're also famous for providing Chronic Pain relief and relaxation.
Green Maeng Da Vein: Middle Years Leaves
Next, Green kratom is said to be in the middle of the White and Red kratom strain. They're also famous for providing a balance of both Sedation and Stimulation.
Efficacy
Both red Maeng Da and Bali kratom are effective in providing pain relief, but red Maeng Da is more potent and has longer-lasting pain-relieving effects.
User Experience
Some kratom enthusiasts prefer red Maeng Da for its relaxing effect, while others find red Bali to be more mood-boosting. Ultimately, it comes down to personal preference.
When comparing both kratoms, it is clear that both kratoms have their unique benefits.
Red Maeng Da is more potent and has a longer-lasting effect, while red Bali is more relaxing. Ultimately, the decision of which strain to take comes from personal preferences.
Origin
Red Maeng Da originates from Thailand and gets its name from a water bug called "Maeng" Conversely, red Bali kratoms come from Indonesia.
The difference in origin can affect the user experience as each kratom can offer different benefits. For example, Red Maeng Da is more energized, while Red Bali is more relaxed.
Alkaloids
Mitragynine and 7-hydroxy mitragynine, which bind the opioid receptors, are two essential alkaloids in kratom.
Red Bali kratoms and Red Maeng Da kratom include a variety of alkaloids, including these two in particular.
Other alkaloids are also present. You will discover that the alkaloids provided by each strain will vary from one another.
Location
Red Maeng Da is domestically grown in Thailand, while red Bali is grown on the Indonesian island. Red Maeng da can be found in some countries, but you have to look for the legality in places like San Diego, Rhode Island, Sarasota county, and union county.
Daytime Energy Levels
Red Maeng Da vs. Red Bali Kratom – These kratom strains come from the same family of trees, the Mitragyna Speciosa.
The difference between the two strains lies in their potency and effects. Maeng Da is widely considered the most potent strain of kratom, while Red Bali is known for its relaxing effect.
Potency
While kratom is still in the process of getting approved by the FDA as a dietary supplement, many medical professionals believe in its potential as a supplemental dietary product.
Compared to Red vein Bali, Red Maeng Da appears to be less potent but more balanced. Red Maeng Da is often used as a pain reliever, while Red Bali is commonly used to alleviate discomfort and enhance mood.
Popularity
Red Bali is one of the most popular kratoms because it boosts mood and provides relaxation. Red Maeng Da is also a popular strain, but it is more well-known for its potent effects.
Which One Should You Try?
There is no definitive answer related to it. It ultimately comes down to personal preference. Some people prefer red maeng da for its potent effects, while others find red bali more relaxing.
Try out both strains to see which one works. Red Maeng Da and Red Bali kratom are two of the most popular strains of kratom.
Both kratoms offer a variety of benefits, including relief from pain, increased energy levels, and improved mood. Red Maeng Da is more potent, while red Bali is more relaxing.
Final Thoughts
While red Maeng Da is more potent, red Bali is more relaxing. Ultimately, the decision of which strain to take comes from one's experience of using it. It is essential to start with a low dose and increase it gradually to avoid side effects.