Soil Amendments in a Changing World
Last winter on a snowy February evening, my husband and I drove home from a meeting of the Clean Air committee in the next town. It prompted an active discussion on just exactly how to have a nice lawn, a really healthy organic garden and landscape plantings without dandelions and other lawn pests. Our main property is an acre lot that looks great but lacks a weed-free lawn. It is a good thing that I like.
We had gone to see a speaker from the Safer Pest Control Project, spcpweb.org a nonprofit organization that has been in the forefront in Chicago working to remove pesticides and herbicide from the Chicago Public Schools originally and later the Park system. This organization was formed in answer to some alarming statistics of soaring asthma rates, cancer increase, and immune system damage in younger children in Chicago. (Children were 4x's more likely of developing asthma and cancer than their suburban counterparts.)
During the talk we heard some interesting statistics:
25% of conventional lawn and garden care products use 3 times more fertilizers, pesticides and herbicides than agriculture. (A little is good, more must be better?)

82,000 pounds per year of pesticides and herbicides were having a major affect on wildlife and aquatic life in Chicago's ponds and river systems. Algae blooms were rapidly depleting oxygen in the waterways and negatively affecting the quality and number of species found through monitoring.

Nationally, 70 million tons of fertilizer is applied annually and 40-60% of it soaks into groundwater recharge areas.

A 1/3-acre lawn consumes 18 gallons of fossil fuel a year.

Application of commercial herbicides has resulted in "super weeds" and the immunity of insect pests to BT, bacillus thuringensis organic pesticide.
So, what is the answer and is also a win/win situation at the same time? Biodiversity! Look for multiple species of plants and insects in the yard, on acreage, or farm. Many people who aspire to the perfect lawn believe that only lawn care chemicals work and that it is the only way to get rid of the weeds. Safer has done mountains of research over many years, to provide the green healthy and sustainable lawn. The answer might be IPM or Integrated Pest Management. In many cases it is also significantly less expensive to implement. They have many useful handouts on their website but one that was particular interest is the natural lawn care to which I have addend organic lawn care notes.
Mow grass at a height of 2.5-3.5 inches and apply corn gluten "before Forsythia bloom" (early April to May in the upper Midwest.

Hand pull weeds or spot spray with an organic herbicide such as agricultural acetic acid and dish soap.

Fill in bare spots with a mix of soil and compost then seed with your choice of lawn seed. (Tall fescue is drought tolerant)

Apply compost tea to the entire lawn

Do a soil test for pH and nutrients. What weeds are present? They can tell you what type of soil issues or even that you have fertile soil. Deep tap-rooted weeds for example are nature's way of bringing nutrients to the surface in depleted soils. They are also telling you if your soil is fertile or not.

Fertilize by spreading corn gluten, which, acts as a fertilizer and weed killer at the same time or an organic "weed and feed" so to speak. It needs to be applied early in the spring as it suppresses the germination of weed seeds but will also do the same on grass seed that you want to grow. It has available nitrogen as well so it does double duty and is biodegradable. It works slowly so multiple year applications may be necessary. Grass seed can be planted 6 weeks after the application of corn gluten.

Re-apply compost tea every 6 weeks after seeding and again in the early fall. The friendly bacteria will make nitrogen and nutrients available to the grass or the vegetable garden in just the "right" amounts without nitrate runoff.
Other options for a nice looking yard are more vegetable and flowerbeds in unexpected places which, of course, one can use compost and compost tea.
More Compost Please
Your compost pile is your best friend when it comes to free-cycled nitrogen and getting higher on-site soil fertility. Anyone interested in gardening of any sort should have a compost pile or worm bins full of red wigglers that make compost or both.
Compost teas are the best way of increasing microbial activity in your soil and can be made on sight from "waste" products. This means that compost piles and compost tea is a sustainable gardening. Several cities in the U.S., especially San Francisco, now collect food scraps and haul them as a recyclable to a compost facility with the fresh compost being sold to local area wine growers and organic farmers.
Compost teas have the advantage of making small amounts of nitrogen available to your plants and lawn while increasing the microbial and fungal activity around plant roots as well. Compost teas can also be used as a foliar spray, which assists plants with nutrient uptake and helps the fight off plant diseases.
Direct application of compost can really boost available nitrogen for unsightly lawns and gardens. Well-rotted compost with a higher level of rotted (2 years or older) cow, horse, chicken, or goat manure is the super ingredient. Need nitrogen? Get a chicken or goat. (And tell the neighbors before the critters arrive.) An interesting trend in many urban areas is the return of the back yard chicken coop or goats that are pets/lawnmowers.
Many towns and cities are amending their zoning laws to allow for a little backyard farming.  Seattle, Minneapolis, Oak Park Illinois and many other communities now allow chickens in small numbers. Could the back area of your greenhouse do double duty as a hen house?
Caron Wenzel is an Environmental Educator and the co-author of Eco-yards. She is the owner of Blazing Star Inc, a small, native plant nursery and soil remediation business located in Woodstock Illinois. Contact her at: blazing-star.com.

Red Maeng Da Vs. Red Bali Kratom: What's The Difference?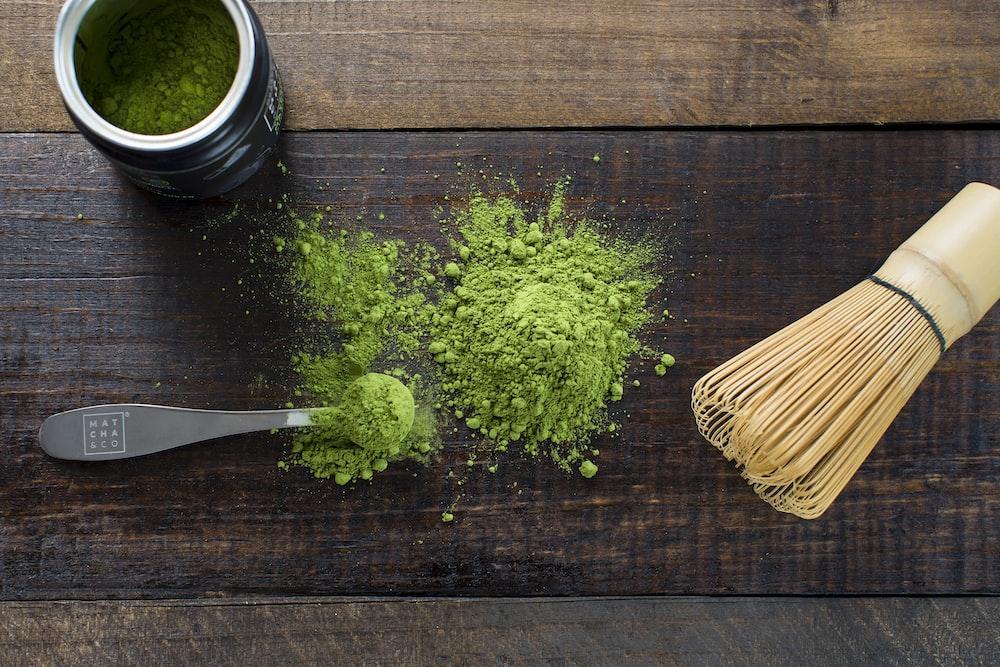 If you're interested in trying kratom, you may have seen Red Vein Maeng Da and Red Vein Bali Kratom. Both red kratom strain are popular among the world's users, but what's the difference between them?
This article will compare red maeng da vs red bali kratom, including its effects, dosage, and more. Both of these red strains are very popular and have many similarities. Though there are similarities between both strains, they do have some differences.
Keep reading to learn more about the red Maeng da and the red Bali strain, and find out which one is right for you!
Red Maeng Da Kratom Strains
Red Maeng Da Kratom strains are among the most popular strains of kratom. They are known for their high levels of alkaloids, which gives them their distinctive red color. They are also known for their powerful effects.
Red Maeng Da kratom strains are typically grown in the rainforests of Indonesia. The name "Maeng Da" actually means "pimp grade" in Thai, which is ideal given the strain's reputation for being one of the strongest kratom strains.
These strains can be found in various forms, including powder, capsules, and leaves. The most popular way to take Red Maeng Da kratom is in capsule form, allowing for more precise dosage.
It is also popular for making kratom tea, as the leaves can be steeped in hot water to make tea.
As a result, some kratom fans feel that the name Maeng Da implies excellent quality and potency. If you're one among the many kratom users looking for high quality red kratom strains or good quality kratom products, Red Maeng Da might be the way to go.
But it is essential to consult a medical professional before taking prescription medication or being affected by a serious medical condition, as it sometimes tends to have the opposite effect.
Red Bali Strains
When it comes to taking red Bali kratoms, there are some facts that you should know. Red vein strains are obtained from a method called grafting.
It is a process in which two different red vein plants are mixed to get the result of a combined characteristic.
Red Bali is one of kratom's most famous red strains. Not only is it popular, but it is also one of the high-potency strains.
Many believe that red Bali is the most muscular strain of kratom as it might help relieve pain and physical discomfort. If you're looking for a potent pain reliever, kratom experience, or mood enhancement, red Bali is the way to go.
Comparing Red Maeng Da Vs. Red Bali Kratom?
Red Maeng Da vs. Bali kratoms – They are two different essential kratom strains of the same plant.
Both strains are sold as dietary supplements and are widely used for their purported relaxing effects.
While their organic compounds share some similarities, there are also some crucial differences between these two strains.
Dosage
Their universal doses are the first comparison of red Maeng da vs. red Bali kratom. For red Maeng Da, the recommended dose is between 2-4 grams, while for red Bali, the recommended dose is between 3-5 grams. Red Bali can be quite sedating, causing you to feel tired in higher doses (5+ grams).
Color Of Veins
The following comparison between red Maeng da vs. red Bali kratoms is the color of their veins.
Red Maeng da has red veins, and red Bali has green veins. The different colors indicate different alkaloid profiles. Red Maeng da typically has a higher concentration of mitragynine, while red Bali has a higher concentration of 7-hydroxymitragynine.
Red Maeng da is more stimulating, while red Bali is more sedating. Red Maeng da is more energizing and is better for daytime use. Red Bali is better for nighttime use because it can help you relax and fall asleep.
The color of kratom veins is just one of the many factors that determine its effects. Other factors include the strain, the region it's from, the quality, and how it's prepared.
Red Kratom Strain: Mature Leaves Available
On the other hand, Red kratom is said to be the most sedating of all kratom vein colors. They're also famous for providing Chronic Pain relief and relaxation.
Green Maeng Da Vein: Middle Years Leaves
Next, Green kratom is said to be in the middle of the White and Red kratom strain. They're also famous for providing a balance of both Sedation and Stimulation.
Efficacy
Both red Maeng Da and Bali kratom are effective in providing pain relief, but red Maeng Da is more potent and has longer-lasting pain-relieving effects.
User Experience
Some kratom enthusiasts prefer red Maeng Da for its relaxing effect, while others find red Bali to be more mood-boosting. Ultimately, it comes down to personal preference.
When comparing both kratoms, it is clear that both kratoms have their unique benefits.
Red Maeng Da is more potent and has a longer-lasting effect, while red Bali is more relaxing. Ultimately, the decision of which strain to take comes from personal preferences.
Origin
Red Maeng Da originates from Thailand and gets its name from a water bug called "Maeng" Conversely, red Bali kratoms come from Indonesia.
The difference in origin can affect the user experience as each kratom can offer different benefits. For example, Red Maeng Da is more energized, while Red Bali is more relaxed.
Alkaloids
Mitragynine and 7-hydroxy mitragynine, which bind the opioid receptors, are two essential alkaloids in kratom.
Red Bali kratoms and Red Maeng Da kratom include a variety of alkaloids, including these two in particular.
Other alkaloids are also present. You will discover that the alkaloids provided by each strain will vary from one another.
Location
Red Maeng Da is domestically grown in Thailand, while red Bali is grown on the Indonesian island. Red Maeng da can be found in some countries, but you have to look for the legality in places like San Diego, Rhode Island, Sarasota county, and union county.
Daytime Energy Levels
Red Maeng Da vs. Red Bali Kratom – These kratom strains come from the same family of trees, the Mitragyna Speciosa.
The difference between the two strains lies in their potency and effects. Maeng Da is widely considered the most potent strain of kratom, while Red Bali is known for its relaxing effect.
Potency
While kratom is still in the process of getting approved by the FDA as a dietary supplement, many medical professionals believe in its potential as a supplemental dietary product.
Compared to Red vein Bali, Red Maeng Da appears to be less potent but more balanced. Red Maeng Da is often used as a pain reliever, while Red Bali is commonly used to alleviate discomfort and enhance mood.
Popularity
Red Bali is one of the most popular kratoms because it boosts mood and provides relaxation. Red Maeng Da is also a popular strain, but it is more well-known for its potent effects.
Which One Should You Try?
There is no definitive answer related to it. It ultimately comes down to personal preference. Some people prefer red maeng da for its potent effects, while others find red bali more relaxing.
Try out both strains to see which one works. Red Maeng Da and Red Bali kratom are two of the most popular strains of kratom.
Both kratoms offer a variety of benefits, including relief from pain, increased energy levels, and improved mood. Red Maeng Da is more potent, while red Bali is more relaxing.
Final Thoughts
While red Maeng Da is more potent, red Bali is more relaxing. Ultimately, the decision of which strain to take comes from one's experience of using it. It is essential to start with a low dose and increase it gradually to avoid side effects.