7 Ways to Guarantee Healthy Orchids
It is not as hard as many people think to grow orchids and keep them healthy. If you follow a few simple steps, you should have no trouble. Here are some key ways to guarantee your orchids will be healthy and happy.
1. Provide Sufficient Lighting
Orchids should receive on average ten hours of medium light every day. If you're growing them in your home, a window exposed to the south is an excellent choice. Windows facing north usually do not give or receive enough light and those to the east or west have too few hours of good light. In the summer, you may need to use drapes to defuse light that is too bright.
2. No Sudden Temperature Changes
Orchids don't have very much flexibility at all for temperatures which have sudden fluctuations. If you ar
e growing your orchids outside in the garden, temperature is going to be critical to whether you have healthy flowering orchids or not. If a front should come through and raise or drop the temperatures by ten degrees, the orchids may not survive. This sudden change in temperature can upset their cycle of growth, cause anemia and allow them to acquire diseases, such as rot. Make sure you only purchase orchids which can do well in your location and that you grow them inside if there is often rapidly changing weather.
3. Select Orchids Which do Best in the Temperatures you can Provide
Do some homework before purchasing orchids. Different species of orchids have very specific temperature ranges. Don't try to grow an orchid that needs 80 to 90 degree day temperatures if you do not have that temperature range each day where you live. Orchids grow everywhere from the tropics to snow-covered peaks. Know in advance the requirements of the orchid you purchase and stick to these, whether inside or outdoors.
4. Keep Your Orchids Clean
If you are one of those people who can go weeks without cleaning your house, you may not have the right personality for growing orchids. In order to be healthy and thriving, orchids need to be clean. In their natural environment, which in most cases is tropical, orchids are cleaned daily by rain showers which get rid of dust and insects. You should wipe the dust and dirt off your orchids at least once a week.
Occasionally, you should combine several drops of vegetable oil emulsion insecticide (not mineral oil) with a pint of lukewarm water and sponge it onto the orchid foliage. It will give the plant a polished look and protect it from pest damage.
5. Fertilize Orchids Appropriately
Manures are the most dangerous orchid fertilizers to use and often the most used. If you are a beginner, you might want to try other fertilizers first. Overall, the best fertilizers to use are liquid: manure water, commercial concentrates, and nutrient solutions.
Manure water is made by putting two cups of ground manure into a gallon jug and then letting it sit for a week or so. Then you should dilute it even more by pouring one-fourth cup from the jug into a quart of water. This solution is to be carefully poured at the edge of the pot and should not come in contact with foliage, pseudo bulbs or rhizomes.
There are many synthetic fertilizers you can buy for orchids and you can also make nutrient mixes, the recipes of which have been handed down from gardener to gardener through the years.
6. Do Not Over-Water Orchids
An over-watered orchid is going to become sick and die. On the other hand, occasionally forgetting to water an orchid will rarely result in sickness or death. When an orchid's roots are healthy and dry, they will be white. Check frequently to make sure your orchids do not have green roots, as that is an indication of over-watering. Other indications of over-watering are growing scum, moss or weeds.
7. Repot your Orchids When Necessary
This is the scariest step of all for most new orchid gardeners, but orchids do need to be repotted if the plants are too large for the pot or if the compost is worn out or too alkaline. Leaving an orchid in old compost is worse for it than disturbing the roots. Repot with care and your orchids should suffer no ill effects. Stay tuned for the next issue when I'm going to tell you exactly how to repot your orchid in 7 easy steps.
Mary Ann Berdak is the author of the #1 best seller, "Phalaenopsis Orchid Care: The Ultimate Pocket Guide to Moth Orchids", now available at Amazon.com for your Kindle. For more information on growing healthy orchids, download her free report, "The 5 Biggest Orchid Mistakes (and How to Avoid Them!)", at OrchidCareZone.com.
Want more information? Read these articles:
Beginners Advice for Orchid Growers
Chilling Phalaenopsis Orchids to Induce Blooming
Dealing with Freezing Temperatures Inside the Orchid House
The Importance of Flushing Orchid Potting Media
Threatening Cattleyas and Phalaenopsis to Bloom
Watering and Feeding Orchids During the Summer and Fall Months

Red Maeng Da Vs. Red Bali Kratom: What's The Difference?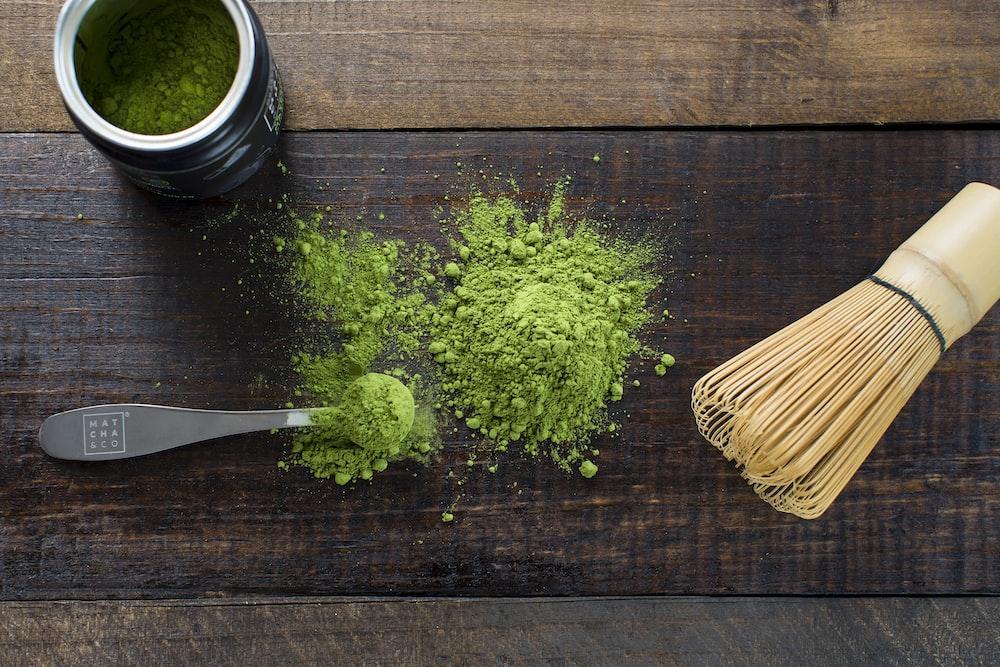 If you're interested in trying kratom, you may have seen Red Vein Maeng Da and Red Vein Bali Kratom. Both red kratom strain are popular among the world's users, but what's the difference between them?
This article will compare red maeng da vs red bali kratom, including its effects, dosage, and more. Both of these red strains are very popular and have many similarities. Though there are similarities between both strains, they do have some differences.
Keep reading to learn more about the red Maeng da and the red Bali strain, and find out which one is right for you!
Red Maeng Da Kratom Strains
Red Maeng Da Kratom strains are among the most popular strains of kratom. They are known for their high levels of alkaloids, which gives them their distinctive red color. They are also known for their powerful effects.
Red Maeng Da kratom strains are typically grown in the rainforests of Indonesia. The name "Maeng Da" actually means "pimp grade" in Thai, which is ideal given the strain's reputation for being one of the strongest kratom strains.
These strains can be found in various forms, including powder, capsules, and leaves. The most popular way to take Red Maeng Da kratom is in capsule form, allowing for more precise dosage.
It is also popular for making kratom tea, as the leaves can be steeped in hot water to make tea.
As a result, some kratom fans feel that the name Maeng Da implies excellent quality and potency. If you're one among the many kratom users looking for high quality red kratom strains or good quality kratom products, Red Maeng Da might be the way to go.
But it is essential to consult a medical professional before taking prescription medication or being affected by a serious medical condition, as it sometimes tends to have the opposite effect.
Red Bali Strains
When it comes to taking red Bali kratoms, there are some facts that you should know. Red vein strains are obtained from a method called grafting.
It is a process in which two different red vein plants are mixed to get the result of a combined characteristic.
Red Bali is one of kratom's most famous red strains. Not only is it popular, but it is also one of the high-potency strains.
Many believe that red Bali is the most muscular strain of kratom as it might help relieve pain and physical discomfort. If you're looking for a potent pain reliever, kratom experience, or mood enhancement, red Bali is the way to go.
Comparing Red Maeng Da Vs. Red Bali Kratom?
Red Maeng Da vs. Bali kratoms – They are two different essential kratom strains of the same plant.
Both strains are sold as dietary supplements and are widely used for their purported relaxing effects.
While their organic compounds share some similarities, there are also some crucial differences between these two strains.
Dosage
Their universal doses are the first comparison of red Maeng da vs. red Bali kratom. For red Maeng Da, the recommended dose is between 2-4 grams, while for red Bali, the recommended dose is between 3-5 grams. Red Bali can be quite sedating, causing you to feel tired in higher doses (5+ grams).
Color Of Veins
The following comparison between red Maeng da vs. red Bali kratoms is the color of their veins.
Red Maeng da has red veins, and red Bali has green veins. The different colors indicate different alkaloid profiles. Red Maeng da typically has a higher concentration of mitragynine, while red Bali has a higher concentration of 7-hydroxymitragynine.
Red Maeng da is more stimulating, while red Bali is more sedating. Red Maeng da is more energizing and is better for daytime use. Red Bali is better for nighttime use because it can help you relax and fall asleep.
The color of kratom veins is just one of the many factors that determine its effects. Other factors include the strain, the region it's from, the quality, and how it's prepared.
Red Kratom Strain: Mature Leaves Available
On the other hand, Red kratom is said to be the most sedating of all kratom vein colors. They're also famous for providing Chronic Pain relief and relaxation.
Green Maeng Da Vein: Middle Years Leaves
Next, Green kratom is said to be in the middle of the White and Red kratom strain. They're also famous for providing a balance of both Sedation and Stimulation.
Efficacy
Both red Maeng Da and Bali kratom are effective in providing pain relief, but red Maeng Da is more potent and has longer-lasting pain-relieving effects.
User Experience
Some kratom enthusiasts prefer red Maeng Da for its relaxing effect, while others find red Bali to be more mood-boosting. Ultimately, it comes down to personal preference.
When comparing both kratoms, it is clear that both kratoms have their unique benefits.
Red Maeng Da is more potent and has a longer-lasting effect, while red Bali is more relaxing. Ultimately, the decision of which strain to take comes from personal preferences.
Origin
Red Maeng Da originates from Thailand and gets its name from a water bug called "Maeng" Conversely, red Bali kratoms come from Indonesia.
The difference in origin can affect the user experience as each kratom can offer different benefits. For example, Red Maeng Da is more energized, while Red Bali is more relaxed.
Alkaloids
Mitragynine and 7-hydroxy mitragynine, which bind the opioid receptors, are two essential alkaloids in kratom.
Red Bali kratoms and Red Maeng Da kratom include a variety of alkaloids, including these two in particular.
Other alkaloids are also present. You will discover that the alkaloids provided by each strain will vary from one another.
Location
Red Maeng Da is domestically grown in Thailand, while red Bali is grown on the Indonesian island. Red Maeng da can be found in some countries, but you have to look for the legality in places like San Diego, Rhode Island, Sarasota county, and union county.
Daytime Energy Levels
Red Maeng Da vs. Red Bali Kratom – These kratom strains come from the same family of trees, the Mitragyna Speciosa.
The difference between the two strains lies in their potency and effects. Maeng Da is widely considered the most potent strain of kratom, while Red Bali is known for its relaxing effect.
Potency
While kratom is still in the process of getting approved by the FDA as a dietary supplement, many medical professionals believe in its potential as a supplemental dietary product.
Compared to Red vein Bali, Red Maeng Da appears to be less potent but more balanced. Red Maeng Da is often used as a pain reliever, while Red Bali is commonly used to alleviate discomfort and enhance mood.
Popularity
Red Bali is one of the most popular kratoms because it boosts mood and provides relaxation. Red Maeng Da is also a popular strain, but it is more well-known for its potent effects.
Which One Should You Try?
There is no definitive answer related to it. It ultimately comes down to personal preference. Some people prefer red maeng da for its potent effects, while others find red bali more relaxing.
Try out both strains to see which one works. Red Maeng Da and Red Bali kratom are two of the most popular strains of kratom.
Both kratoms offer a variety of benefits, including relief from pain, increased energy levels, and improved mood. Red Maeng Da is more potent, while red Bali is more relaxing.
Final Thoughts
While red Maeng Da is more potent, red Bali is more relaxing. Ultimately, the decision of which strain to take comes from one's experience of using it. It is essential to start with a low dose and increase it gradually to avoid side effects.