Maximizing Light Energy Efficiency
The ultimate energy driving the performance of any indoor garden is the artificial light source. Artificial light sources have allowed horticulturalists to take their beloved hobby indoors by illuminating their gardens and producing the energy necessary for photosynthesis. Many factors contribute to an indoor garden's efficiency but, due to its role in photosynthesis and the cost of electricity, none are as important to master as the artificial light source. Proper set up, along with techniques to maximize efficiency and minimize wasted light energy, will help make any indoor garden more productive.
Physical Properties of Light
All light sources emit energy in a 360 degree, circular pattern. In other words, light spreads out evenly and in all directions from its source. As the light spreads from the source its intensity diminishes exponentially. This is otherwise known as the inverse square law. The important thing to remember is that light intensity is directly relative to the distance from the light source. Plants grown outdoors under the sun are seemingly unaffected by this phenomenon because the distance from the sun to the earth is so great that a matter of a few feet from the top of the plant to the bottom is insignificant. Plants grown indoors, however, are extremely susceptible to the inverse square law because the light energy is only traveling a few feet so the distance from the top of the plant to the bottom is very relevant to the total distance traveled by the light. Any indoor horticulturalist who has experienced large fruit/flowers on the top portion of a plant and small, undeveloped fruit/flowers on the lower section of a plant has directly observed the inverse square law.
The best defenses an indoor horticulturalists has to the inverse square law are light reflection and light placement. It would be nearly impossible to describe all the possible lighting reflectors and how to implement them into your particular growing environment one article but it is possible to give a few rules of thumb to help battle the diminishment of light energy. For horizontal canopy gardens, a horizontal reflector will best direct light energy downward. Without a reflector, this light energy would be lost or underutilized. For vertical or stadium-style gardens, it is best to completely surround the light source with the plant canopy. Plant material will absorb the light energy no matter which direction the light travels. For both the horizontal and vertical set up, it is of the utmost importance to get the plants as close to the light source as possible without creating stress from the emitted heat. Placing the plants as close as possible to the artificial light source will ensure the plants are receiving the maximum amount of light energy available. The optimal distance will vary from room to room but will revolve around two pivotal factors: the wattage or energy intensity of the light source and how the grower is removing excess radiant heat. For example, a grower can place plants closer to a 400 watt light source than a 1000 watt light source. Also, an air or water cooled light source, where radiant heat is being removed, can be placed much closer to the plants than a light source that is not cooled.
Diminishing Output of Light Energy
All artificial light sources lose efficiency over time. As a light bulb burns the internal composition of gasses and metals break down, changing the bulb's color rendition. Although this process is not usually noticeable to the naked eye it is noticeable to plants. Advancements in plant physiology have allowed an understanding of photosynthetically active radiation or PAR. PAR is the combination of the light spectrums used by plants in photosynthesis. One of the most interesting recent discoveries is that plants are most sensitive to light spectrums which differ greatly from the light spectrums most sensitive to the human eye. The human eye is most sensitive to green or yellow light but plants reflect most green light (hence their green color) and use very little yellow light in photosynthesis. Blue and red light spectrums are where the peaks of photosynthetic activity take place and these are the spectrums we need to be most concerned with in regard to diminished light output. Just because a horticultural light source still appears bright to our eyes doesn't necessarily mean the PAR output of that light is still adequate. In fact, it is the red and blue light that usually diminish first from a lighting source.
Measuring the PAR output of a light source is nearly impossible and requires some extensive and expensive equipment. The indoor horticulturalist must instead rely on duration of use to determine when a bulb should be replaced. Metal halides decline faster than most of the other horticultural light sources and should be replaced every 8-10 months to retain maximum PAR efficiency. Fluorescent and high pressure sodiums decline at a slower rate than metal halides and should be replaced about once a year. Some of the newer lighting technologies, like LEDs and induction lighting, can retain their PAR outputs for five years or more making them the most efficient light sources in terms of light energy diminishment.
Calculating Efficiency in Terms of Light Energy
The best way to calculate how efficiently you use your light source is to figure out your garden's point of diminishing returns. An increase in light energy (assuming other environmental conditions are in check) will result in an increase in yield but, eventually, increasing the light energy will result in less gain per unit of light energy consumed. This is the point of diminishing returns. In other words, the point of diminishing returns is the optimal efficiency point of an indoor garden in terms of light energy relative to yield. In most cases the point of diminishing returns is displayed in terms of yield per watt of energy used. For example, let's say an indoor tomato horticulturalist has a 600 watt light for a 25 square foot area or 24 watts per square foot (600w/25 square ft = 24 watts per square foot). With this set up the grower yielded 6 pounds of tomatoes. That means this gardener yielded 1 pound of tomatoes per 100 watts of energy consumed in a 25 square foot area.
Now let's say this gardener added 400 watts to the same area so the total wattage was 1000 watts or 40 watts per square foot (1000w/25 square ft = 40 watts per square foot). This time the gardener yielded 12 pounds of tomatoes. The grower yielded 1.2 pounds of tomatoes per 100 watts of light energy in a 25 square foot area, which is 20% more efficient than the use of a 600 watt in the same area. Next the same grower adds another 400 watts to the 25 square foot area bringing the total wattage up to 1400 watts or 56 watts per square foot (1400w/25 square ft = 56 watts per square foot). This time the grower yields 14 pounds of tomatoes or 1 pound per 100 watts. This is the same efficiency that the grower achieved using 600 watts. As you can see, as the wattage increases so does the yield but the efficiency will eventually decline when the point of diminishing returns is passed. This is a very generalized example for the purpose of simplicity but you can see that the most efficient use of light energy for this particular example is around 1000 watts per 25 square foot area or 40 watts per square foot.
Every crop and indoor growing environment will differ in their point of maximum efficiency. Experimentation and careful note taking are the best methods for determining the point of diminishing returns in an indoor garden. Through my experiences, I have found two general starting points a grower can use to begin their quest to find their garden's point of diminishing returns. For fast growing annuals, including almost all fruit or flower bearing crops, a good starting point is 40 watts per square foot of garden space. For leafy greens, herbs, or succulents, a good starting point is 20 watts per square foot. Please note: when discussing the area of an indoor garden I am referring to the actual "green space" or the area taken up by the plant canopy not the physical size of the room itself. From these generalized starting points a gardener can manipulate wattage or the square footage of the "green space" to find the optimal point of efficiency.
Reflective Materials
One of the best ways to better utilize your artificial light source is the use of reflective materials. Some gardeners will see a yield increase of 10-15% just by adding a reflective material to their room. Mylar, foylon, dimpled aluminum sheeting, white poly plastic, or flat white paint can all be used to line the walls and ceiling of an indoor garden. The side walls and ceiling should be lined with reflective material but reflective material on the ground should be avoided. A leaf's surface is designed to take in light on the top side only so upward reflected light can actually cause distorted growth and is counterproductive. A highly reflective grow room minimizes wasted light which, in turn, increases efficiency and yields.
Every indoor garden is completely reliant on the energy of its artificial light source. The better use of a garden's light energy will improve the overall performance of that garden. By keeping the artificial light source as close as possible to the plant canopy, regularly changing bulbs, calculating the point of diminishing returns, and using reflective materials an indoor horticulturalist can ensure they are getting all they can out of the most influential asset in an indoor garden: the light energy.
Eric Hopper is a Garden & Greenhouse contributor editor and may be contacted at Ehop@GardenAndGreenhouse.net.
Want more information? Read these articles:
Are CFL Grow Lights Effective?
Comparing T5 and T8 Grow Lights for Indoor Gardening
How LED Grow Lights Have Changed and Can be Used by Today's Grower
Supplemental Lighting for the Greenhouse
Why High Intensity Discharge (HID) Grow Lights Remain Popular

Red Maeng Da Vs. Red Bali Kratom: What's The Difference?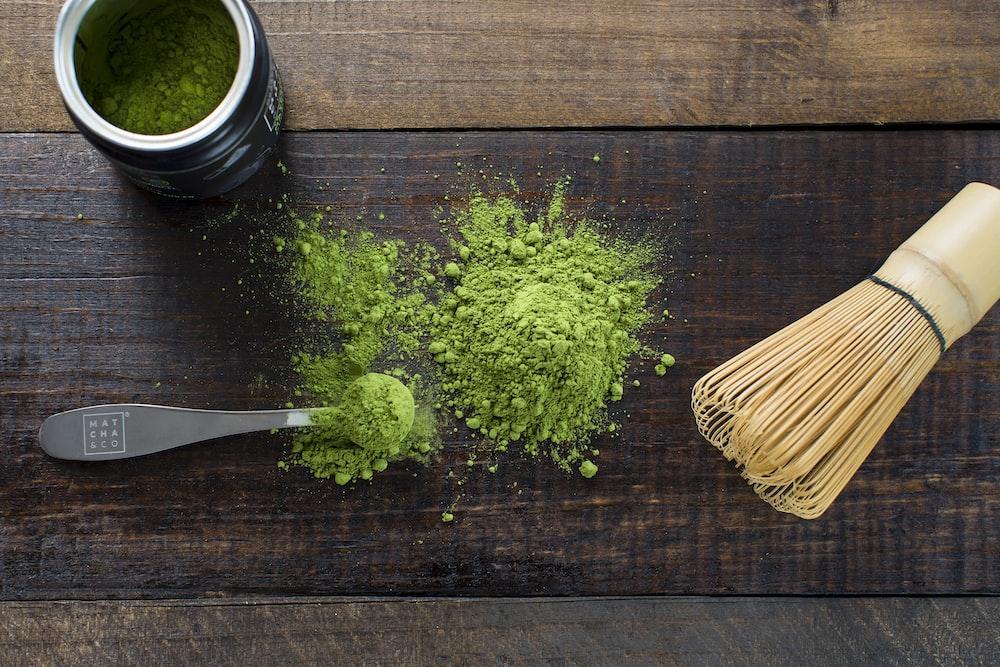 If you're interested in trying kratom, you may have seen Red Vein Maeng Da and Red Vein Bali Kratom. Both red kratom strain are popular among the world's users, but what's the difference between them?
This article will compare red maeng da vs red bali kratom, including its effects, dosage, and more. Both of these red strains are very popular and have many similarities. Though there are similarities between both strains, they do have some differences.
Keep reading to learn more about the red Maeng da and the red Bali strain, and find out which one is right for you!
Red Maeng Da Kratom Strains
Red Maeng Da Kratom strains are among the most popular strains of kratom. They are known for their high levels of alkaloids, which gives them their distinctive red color. They are also known for their powerful effects.
Red Maeng Da kratom strains are typically grown in the rainforests of Indonesia. The name "Maeng Da" actually means "pimp grade" in Thai, which is ideal given the strain's reputation for being one of the strongest kratom strains.
These strains can be found in various forms, including powder, capsules, and leaves. The most popular way to take Red Maeng Da kratom is in capsule form, allowing for more precise dosage.
It is also popular for making kratom tea, as the leaves can be steeped in hot water to make tea.
As a result, some kratom fans feel that the name Maeng Da implies excellent quality and potency. If you're one among the many kratom users looking for high quality red kratom strains or good quality kratom products, Red Maeng Da might be the way to go.
But it is essential to consult a medical professional before taking prescription medication or being affected by a serious medical condition, as it sometimes tends to have the opposite effect.
Red Bali Strains
When it comes to taking red Bali kratoms, there are some facts that you should know. Red vein strains are obtained from a method called grafting.
It is a process in which two different red vein plants are mixed to get the result of a combined characteristic.
Red Bali is one of kratom's most famous red strains. Not only is it popular, but it is also one of the high-potency strains.
Many believe that red Bali is the most muscular strain of kratom as it might help relieve pain and physical discomfort. If you're looking for a potent pain reliever, kratom experience, or mood enhancement, red Bali is the way to go.
Comparing Red Maeng Da Vs. Red Bali Kratom?
Red Maeng Da vs. Bali kratoms – They are two different essential kratom strains of the same plant.
Both strains are sold as dietary supplements and are widely used for their purported relaxing effects.
While their organic compounds share some similarities, there are also some crucial differences between these two strains.
Dosage
Their universal doses are the first comparison of red Maeng da vs. red Bali kratom. For red Maeng Da, the recommended dose is between 2-4 grams, while for red Bali, the recommended dose is between 3-5 grams. Red Bali can be quite sedating, causing you to feel tired in higher doses (5+ grams).
Color Of Veins
The following comparison between red Maeng da vs. red Bali kratoms is the color of their veins.
Red Maeng da has red veins, and red Bali has green veins. The different colors indicate different alkaloid profiles. Red Maeng da typically has a higher concentration of mitragynine, while red Bali has a higher concentration of 7-hydroxymitragynine.
Red Maeng da is more stimulating, while red Bali is more sedating. Red Maeng da is more energizing and is better for daytime use. Red Bali is better for nighttime use because it can help you relax and fall asleep.
The color of kratom veins is just one of the many factors that determine its effects. Other factors include the strain, the region it's from, the quality, and how it's prepared.
Red Kratom Strain: Mature Leaves Available
On the other hand, Red kratom is said to be the most sedating of all kratom vein colors. They're also famous for providing Chronic Pain relief and relaxation.
Green Maeng Da Vein: Middle Years Leaves
Next, Green kratom is said to be in the middle of the White and Red kratom strain. They're also famous for providing a balance of both Sedation and Stimulation.
Efficacy
Both red Maeng Da and Bali kratom are effective in providing pain relief, but red Maeng Da is more potent and has longer-lasting pain-relieving effects.
User Experience
Some kratom enthusiasts prefer red Maeng Da for its relaxing effect, while others find red Bali to be more mood-boosting. Ultimately, it comes down to personal preference.
When comparing both kratoms, it is clear that both kratoms have their unique benefits.
Red Maeng Da is more potent and has a longer-lasting effect, while red Bali is more relaxing. Ultimately, the decision of which strain to take comes from personal preferences.
Origin
Red Maeng Da originates from Thailand and gets its name from a water bug called "Maeng" Conversely, red Bali kratoms come from Indonesia.
The difference in origin can affect the user experience as each kratom can offer different benefits. For example, Red Maeng Da is more energized, while Red Bali is more relaxed.
Alkaloids
Mitragynine and 7-hydroxy mitragynine, which bind the opioid receptors, are two essential alkaloids in kratom.
Red Bali kratoms and Red Maeng Da kratom include a variety of alkaloids, including these two in particular.
Other alkaloids are also present. You will discover that the alkaloids provided by each strain will vary from one another.
Location
Red Maeng Da is domestically grown in Thailand, while red Bali is grown on the Indonesian island. Red Maeng da can be found in some countries, but you have to look for the legality in places like San Diego, Rhode Island, Sarasota county, and union county.
Daytime Energy Levels
Red Maeng Da vs. Red Bali Kratom – These kratom strains come from the same family of trees, the Mitragyna Speciosa.
The difference between the two strains lies in their potency and effects. Maeng Da is widely considered the most potent strain of kratom, while Red Bali is known for its relaxing effect.
Potency
While kratom is still in the process of getting approved by the FDA as a dietary supplement, many medical professionals believe in its potential as a supplemental dietary product.
Compared to Red vein Bali, Red Maeng Da appears to be less potent but more balanced. Red Maeng Da is often used as a pain reliever, while Red Bali is commonly used to alleviate discomfort and enhance mood.
Popularity
Red Bali is one of the most popular kratoms because it boosts mood and provides relaxation. Red Maeng Da is also a popular strain, but it is more well-known for its potent effects.
Which One Should You Try?
There is no definitive answer related to it. It ultimately comes down to personal preference. Some people prefer red maeng da for its potent effects, while others find red bali more relaxing.
Try out both strains to see which one works. Red Maeng Da and Red Bali kratom are two of the most popular strains of kratom.
Both kratoms offer a variety of benefits, including relief from pain, increased energy levels, and improved mood. Red Maeng Da is more potent, while red Bali is more relaxing.
Final Thoughts
While red Maeng Da is more potent, red Bali is more relaxing. Ultimately, the decision of which strain to take comes from one's experience of using it. It is essential to start with a low dose and increase it gradually to avoid side effects.