Face-to-Face Marketing; The Power of the Smile
By this time, many nursery owners have finished their whirlwind tour of the trade shows that occur in January and February.  Mid-Am, CENTS, Western, Mid-States, and state nursery and landscape association conventions are but a few on the itinerary of the enterprising plantsman.  The trade show season is followed by consumer shows and home gardener events in March and April.  A list of these would take pages as many large cities host flower show exhibitions while smaller communities support their master gardeners through day-long workshops and symposia.  Many of the latter often have an exhibits floor, the show ring for smaller, perhaps more localized, businesses.  Most likely running solely on the fuel of volunteers, these shows, seminars, day camps, workshops, and symposia feature an array of educational and economic opportunities for the gardening public. Enter the nurseryman.
If your business is like mine, it can't afford to spend four weeks on the road to major trade shows nor should it aspire to.  I run a specialty nursery with a diverse clientele of collectors, advanced and novice gardeners.  Yet the underlying concept between trade and consumer shows is the same.  A business is trying to make an impression on that group of people which is most economically valuable to its livelihood.  This concept is of immense value to our industry and not a concept that has caught on in all niches of the global economy.  Yet a surprising number of nursery businesses neglect these convenient opportunities to market face-to-face to potential clientele.  A tiring list of excuses undoubtedly ensues.  The most common excuses are too little time, too little money, nothing to supply a booth with, those aren't my clientele, and that the task of assembling a booth is a hassle.
Time and money are the timeless and classic variables of human existence.  Few businesses that attend consumer shows will regret the experience.  Many can't wait to fill out the applications for next year.  In just our fifth year of business we have to prioritize the applications that come into our office.  We've exhibited at several throughout that time and have come to find which ones net us the most customers and inevitably the greater share of sales.  If we are unable to attend an event we inquire as to whether or not they have a catalog exchange.
You always have something to supply a booth with.  Even if your booth is as simple as YOU, a sign, and some flyers or business cards your face-to-face encounter with the human form of purse strings can prove of monumental worth.  Now you've not only put a face to the name of your business but people know who to look for when they walk in your nursery or garden center in May, armed with a checkbook and a long list of wants.  If you have actual green product, that's even better.  None of our booths (with the exception of one or two where it was used as decoration) have had saleable green product.  Remember those applications that we have to prioritize?
The penultimate "excuse" is potentially valid if you've been to the show and found it not to be of your sorts.  Some consumer shows masquerade as "home and garden shows" when really they are "home shows with the garden section over by the restrooms".  But you have to attend before you can truthfully make this assertion.
As I see it you are only hassling yourself by not going!  Our regular attendance for three years at a major garden show in central Iowa is still proving valuable to us.  We've had customers as late as last sales season who found our card in their files.  Despite the hours spent in setting the booth up, commuting to the event site, and the pain in our cheeks after smiling so much, I hardly consider all of this a hassle when I realize the opportunity it has created. GG
---
Kelly D Norris is a contributing editor for Garden & Greenhouse and farm manager for Rainbow Iris Farm.

Red Maeng Da Vs. Red Bali Kratom: What's The Difference?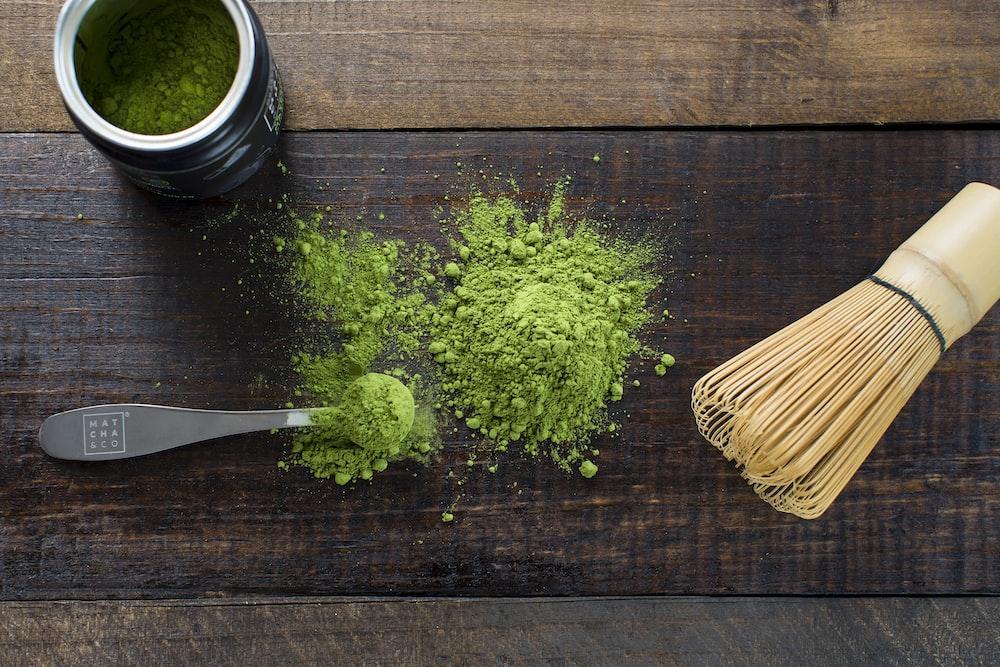 If you're interested in trying kratom, you may have seen Red Vein Maeng Da and Red Vein Bali Kratom. Both red kratom strain are popular among the world's users, but what's the difference between them?
This article will compare red maeng da vs red bali kratom, including its effects, dosage, and more. Both of these red strains are very popular and have many similarities. Though there are similarities between both strains, they do have some differences.
Keep reading to learn more about the red Maeng da and the red Bali strain, and find out which one is right for you!
Red Maeng Da Kratom Strains
Red Maeng Da Kratom strains are among the most popular strains of kratom. They are known for their high levels of alkaloids, which gives them their distinctive red color. They are also known for their powerful effects.
Red Maeng Da kratom strains are typically grown in the rainforests of Indonesia. The name "Maeng Da" actually means "pimp grade" in Thai, which is ideal given the strain's reputation for being one of the strongest kratom strains.
These strains can be found in various forms, including powder, capsules, and leaves. The most popular way to take Red Maeng Da kratom is in capsule form, allowing for more precise dosage.
It is also popular for making kratom tea, as the leaves can be steeped in hot water to make tea.
As a result, some kratom fans feel that the name Maeng Da implies excellent quality and potency. If you're one among the many kratom users looking for high quality red kratom strains or good quality kratom products, Red Maeng Da might be the way to go.
But it is essential to consult a medical professional before taking prescription medication or being affected by a serious medical condition, as it sometimes tends to have the opposite effect.
Red Bali Strains
When it comes to taking red Bali kratoms, there are some facts that you should know. Red vein strains are obtained from a method called grafting.
It is a process in which two different red vein plants are mixed to get the result of a combined characteristic.
Red Bali is one of kratom's most famous red strains. Not only is it popular, but it is also one of the high-potency strains.
Many believe that red Bali is the most muscular strain of kratom as it might help relieve pain and physical discomfort. If you're looking for a potent pain reliever, kratom experience, or mood enhancement, red Bali is the way to go.
Comparing Red Maeng Da Vs. Red Bali Kratom?
Red Maeng Da vs. Bali kratoms – They are two different essential kratom strains of the same plant.
Both strains are sold as dietary supplements and are widely used for their purported relaxing effects.
While their organic compounds share some similarities, there are also some crucial differences between these two strains.
Dosage
Their universal doses are the first comparison of red Maeng da vs. red Bali kratom. For red Maeng Da, the recommended dose is between 2-4 grams, while for red Bali, the recommended dose is between 3-5 grams. Red Bali can be quite sedating, causing you to feel tired in higher doses (5+ grams).
Color Of Veins
The following comparison between red Maeng da vs. red Bali kratoms is the color of their veins.
Red Maeng da has red veins, and red Bali has green veins. The different colors indicate different alkaloid profiles. Red Maeng da typically has a higher concentration of mitragynine, while red Bali has a higher concentration of 7-hydroxymitragynine.
Red Maeng da is more stimulating, while red Bali is more sedating. Red Maeng da is more energizing and is better for daytime use. Red Bali is better for nighttime use because it can help you relax and fall asleep.
The color of kratom veins is just one of the many factors that determine its effects. Other factors include the strain, the region it's from, the quality, and how it's prepared.
Red Kratom Strain: Mature Leaves Available
On the other hand, Red kratom is said to be the most sedating of all kratom vein colors. They're also famous for providing Chronic Pain relief and relaxation.
Green Maeng Da Vein: Middle Years Leaves
Next, Green kratom is said to be in the middle of the White and Red kratom strain. They're also famous for providing a balance of both Sedation and Stimulation.
Efficacy
Both red Maeng Da and Bali kratom are effective in providing pain relief, but red Maeng Da is more potent and has longer-lasting pain-relieving effects.
User Experience
Some kratom enthusiasts prefer red Maeng Da for its relaxing effect, while others find red Bali to be more mood-boosting. Ultimately, it comes down to personal preference.
When comparing both kratoms, it is clear that both kratoms have their unique benefits.
Red Maeng Da is more potent and has a longer-lasting effect, while red Bali is more relaxing. Ultimately, the decision of which strain to take comes from personal preferences.
Origin
Red Maeng Da originates from Thailand and gets its name from a water bug called "Maeng" Conversely, red Bali kratoms come from Indonesia.
The difference in origin can affect the user experience as each kratom can offer different benefits. For example, Red Maeng Da is more energized, while Red Bali is more relaxed.
Alkaloids
Mitragynine and 7-hydroxy mitragynine, which bind the opioid receptors, are two essential alkaloids in kratom.
Red Bali kratoms and Red Maeng Da kratom include a variety of alkaloids, including these two in particular.
Other alkaloids are also present. You will discover that the alkaloids provided by each strain will vary from one another.
Location
Red Maeng Da is domestically grown in Thailand, while red Bali is grown on the Indonesian island. Red Maeng da can be found in some countries, but you have to look for the legality in places like San Diego, Rhode Island, Sarasota county, and union county.
Daytime Energy Levels
Red Maeng Da vs. Red Bali Kratom – These kratom strains come from the same family of trees, the Mitragyna Speciosa.
The difference between the two strains lies in their potency and effects. Maeng Da is widely considered the most potent strain of kratom, while Red Bali is known for its relaxing effect.
Potency
While kratom is still in the process of getting approved by the FDA as a dietary supplement, many medical professionals believe in its potential as a supplemental dietary product.
Compared to Red vein Bali, Red Maeng Da appears to be less potent but more balanced. Red Maeng Da is often used as a pain reliever, while Red Bali is commonly used to alleviate discomfort and enhance mood.
Popularity
Red Bali is one of the most popular kratoms because it boosts mood and provides relaxation. Red Maeng Da is also a popular strain, but it is more well-known for its potent effects.
Which One Should You Try?
There is no definitive answer related to it. It ultimately comes down to personal preference. Some people prefer red maeng da for its potent effects, while others find red bali more relaxing.
Try out both strains to see which one works. Red Maeng Da and Red Bali kratom are two of the most popular strains of kratom.
Both kratoms offer a variety of benefits, including relief from pain, increased energy levels, and improved mood. Red Maeng Da is more potent, while red Bali is more relaxing.
Final Thoughts
While red Maeng Da is more potent, red Bali is more relaxing. Ultimately, the decision of which strain to take comes from one's experience of using it. It is essential to start with a low dose and increase it gradually to avoid side effects.