Scientists in Scotland rocked the world in 1997 when they unveiled Dolly, the cloned sheep. Dolly captured headlines and magazine covers across the globe and cloning became a highly discussed and debated topic. Dolly was the first cloned mammal, but people have been cloning plants for thousands of years.
Make an exact genetic copy of your favorite plant
Cloning is an asexual means of propagation that produces an exact copy of the host. Because the plant will have exactly the same traits as the original plant, it is the best way to replicate plants that have desirable traits. Asexual reproduction occurs in nature frequently in plants that send out runners. Strawberries are the most common example cited, but many plants reproduce in this manner. Many plants that don't readily reproduce by sending out runners can be cloned. Cloning is an effective method for creating a large volume of new plants. New equipment designed for the hobbyist makes cloning accessible and easy for anyone.
How cloning works
Plants have the most amazing ability to recreate missing parts because each cell contains the information needed to create any part of the plant. Given favorable conditions, plants can grow missing parts. We see this after pruning during the growth cycle. Trees produce a flurry of new growth after pruning triggered by a hormone response. For propagation, stems can grow new roots. Leaves can grow stems and roots, and roots can grow stems and leaves. This article will only address three types of cloning that apply to soft wood cuttings: tissue culture, cuttings and hydroponic cloning.
Tissue Culture
Tissue culture, also called micro propagation, is a relatively complex process. Plant material is chopped into a pulp then placed in a sterile medium where the plant forms. Tissue culture is an economical way for breeders to make thousands of copies of a single plant. Plant breeders and commercial nurseries use this technique extensively because they can replicate the exact traits and quality of a plant that shows the characteristics they desire. Tissue culture typically takes place in a lab and requires specialized equipment.  Recently, some home tissue culture kits became available; however, they are still quite expensive.
Cuttings
Most gardeners are familiar with cuttings. New plants are created by cutting a small portion of stems and leaves from a host plant. The stem is then placed in rooting hormone and soil. The soil is kept warm and moist while roots form. The greatest challenge in growing cuttings is keeping the plant alive while the roots grow. Maintaining the correct soil moisture is part of the challenge. Warmth added to the soil to stimulate root growth dries the soil quickly. Plastic bags placed over the cuttings help maintain moisture, but must be monitored carefully. Lack of air circulation and ventilation can add to excess moisture which may cause damping off. Some cuttings perform well placed in water. Roots grow quickly; however, water roots do not generally perform in soil requiring a transitional planting. Coco fiber is a very good transitional medium because it holds moisture allowing the plant to slowly adjust.
Hydroponic Cloning
Hydroponic cloning is much easier to do than tissue culture and more effective than traditional cuttings. New equipment allows customers to clone as few as four cuttings and as many as several hundred at a time.  The success rate is extremely high, with rooting in generally 10 days or less.  There are several methods used for cloning, but the easiest is a basket method.  A small neoprene insert fits snugly around the stems of cuttings and suspends the stem in a small basket. The basket is then suspended over a reservoir. The nutrient water sprayed on the cuttings causes the cuttings to root.  Hydroponic methods work well because the stem does not dry out. The water supplies nutrients to the roots while they develop, and the plant is fully supported during the process. The plant's roots are not suspended in water, so they do not develop water roots and can be planted directly once roots form.
Tips for cloning success
Most of the tips below will work for traditional cuttings as well as hydroponic cloning.
Select the plant you plan to clone. Select only plants that are in good health and are at least two months old.  New growth is best if it's available, however, any healthy stem with at least two or three healthy sets of leaves will work. Only take cuttings from well hydrated plants.  Plants that are dry will not perform as well as cuttings.
Hygiene cannot be stressed enough.  Disease, fungus and viruses spread quickly and are a primary cause of failure.  Luckily, a few easy steps will ensure healthy cuttings.  It may be tempting to skip the cleaning steps, but you will be rewarded with quick healthy cuttings by spending a few extra seconds.
Gather your tools: A sharp craft knife or razor blade, cutting shears, container with water, rooting hormone, clean cutting mat, cloning system.
Prepare the water bath in the cloner.  Measure nutrients carefully.
Select a 2"-3" stem of plant, ideally with new growth.  (Note: fall is the ideal time to find new growth, but cuttings will work in spring) cut below the intersection of leaves on the stem.  Immediately place cutting into water until you are ready to process all cuttings.
Remove lower leaves by carefully slicing them at the stem.  Leave several leaves at the top of the stem. If leaves are too large for the cloning space, cut then lengthwise.
Place cutting on a clean cutting mat. Sterilize blade with alcohol and carefully cut the stem diagonally at a 45° angle to expose as much of the plant's cambium as possible. Be careful not to crush any tissues. Dip knife in alcohol between each cutting.
Place a small amount of rooting hormone in a small Dixie cup or small glass and dip cutting into hormone.  Do not dip the cutting directly into main container to avoid contamination.  Throw the excess compound away; do not add back to the original container. Note: Commercial growers typically use liquid rooting hormone because the plant absorbs the liquid faster than the powder.
Secure the cutting in the basket and place in cloner.
Check your cuttings frequently.  In a few days you will start to see nodes forming just prior to root development.  Change the water once a week or per the manufacturer's instructions.  Once roots are formed, transplant into 4" pots.  Placing them in a cool greenhouse with bottom heat will encourage healthy root growth while keeping top growth compact and healthy.
If you are interested in trying a cloning machine, the Daisy Cloner is an excellent place to start.  The Daisy Cloner will root eight cuttings at once and takes up less than a square foot of space, and costs less than $70.00.  Larger units like the Cloner-25 and the Power Cloner will clone 25 and 45 plants at a time.  Much larger units are also available.
By following these easy steps, you are well on your way to an abundant and healthy garden.  Cloning is not only easy and practical, it's rewarding and fun! GG 
---
Michelle Moore is the General Manager of the Greenhouse Catalog where she has worked with greenhouses for 20 years. Michelle writes and lectures about greenhouse gardening as an Oregon State University Master Gardener and member of Garden Writers Association. Michelle is a Fulbright Scholar and earned an International MBA from Thunderbird, School of Global Management.
---
The two types of plant reproduction include sexual and asexual. Plants grown from seed are produced sexually and contain genetic material from several plants. Plants produced asexually contain only the genetic material from the host.
Annuals reproduce sexually and cannot be cloned. Some plants sold as annuals are in fact tender perennials, so it's worthwhile to check.
Want more information? Read these articles:
A Consistent Environment is a Key Factor in Successful Plant Propagation
Cloning Methods and Techniques

Red Maeng Da Vs. Red Bali Kratom: What's The Difference?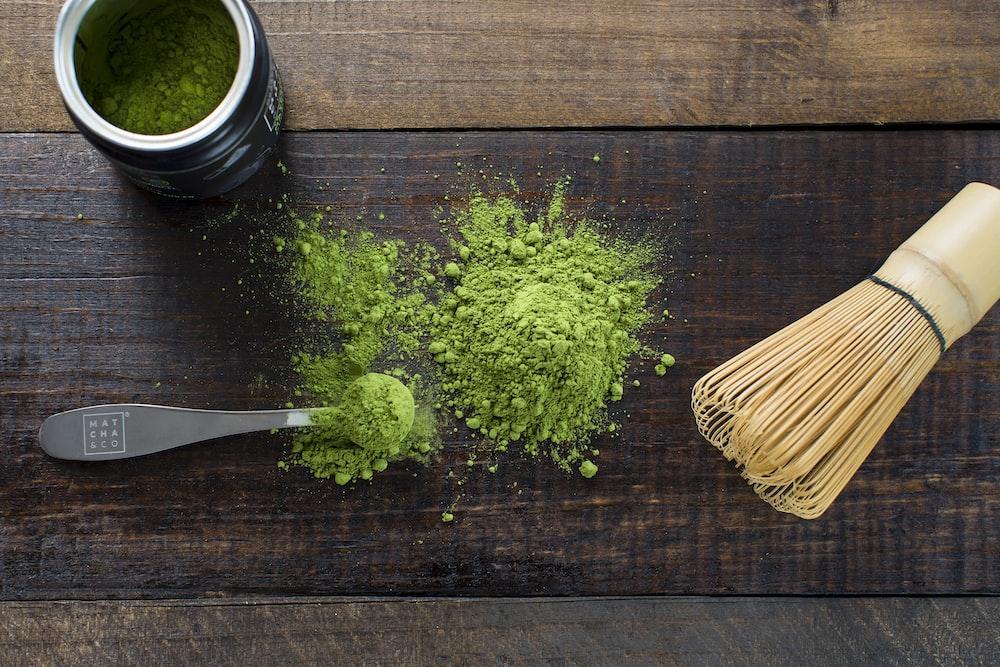 If you're interested in trying kratom, you may have seen Red Vein Maeng Da and Red Vein Bali Kratom. Both red kratom strain are popular among the world's users, but what's the difference between them?
This article will compare red maeng da vs red bali kratom, including its effects, dosage, and more. Both of these red strains are very popular and have many similarities. Though there are similarities between both strains, they do have some differences.
Keep reading to learn more about the red Maeng da and the red Bali strain, and find out which one is right for you!
Red Maeng Da Kratom Strains
Red Maeng Da Kratom strains are among the most popular strains of kratom. They are known for their high levels of alkaloids, which gives them their distinctive red color. They are also known for their powerful effects.
Red Maeng Da kratom strains are typically grown in the rainforests of Indonesia. The name "Maeng Da" actually means "pimp grade" in Thai, which is ideal given the strain's reputation for being one of the strongest kratom strains.
These strains can be found in various forms, including powder, capsules, and leaves. The most popular way to take Red Maeng Da kratom is in capsule form, allowing for more precise dosage.
It is also popular for making kratom tea, as the leaves can be steeped in hot water to make tea.
As a result, some kratom fans feel that the name Maeng Da implies excellent quality and potency. If you're one among the many kratom users looking for high quality red kratom strains or good quality kratom products, Red Maeng Da might be the way to go.
But it is essential to consult a medical professional before taking prescription medication or being affected by a serious medical condition, as it sometimes tends to have the opposite effect.
Red Bali Strains
When it comes to taking red Bali kratoms, there are some facts that you should know. Red vein strains are obtained from a method called grafting.
It is a process in which two different red vein plants are mixed to get the result of a combined characteristic.
Red Bali is one of kratom's most famous red strains. Not only is it popular, but it is also one of the high-potency strains.
Many believe that red Bali is the most muscular strain of kratom as it might help relieve pain and physical discomfort. If you're looking for a potent pain reliever, kratom experience, or mood enhancement, red Bali is the way to go.
Comparing Red Maeng Da Vs. Red Bali Kratom?
Red Maeng Da vs. Bali kratoms – They are two different essential kratom strains of the same plant.
Both strains are sold as dietary supplements and are widely used for their purported relaxing effects.
While their organic compounds share some similarities, there are also some crucial differences between these two strains.
Dosage
Their universal doses are the first comparison of red Maeng da vs. red Bali kratom. For red Maeng Da, the recommended dose is between 2-4 grams, while for red Bali, the recommended dose is between 3-5 grams. Red Bali can be quite sedating, causing you to feel tired in higher doses (5+ grams).
Color Of Veins
The following comparison between red Maeng da vs. red Bali kratoms is the color of their veins.
Red Maeng da has red veins, and red Bali has green veins. The different colors indicate different alkaloid profiles. Red Maeng da typically has a higher concentration of mitragynine, while red Bali has a higher concentration of 7-hydroxymitragynine.
Red Maeng da is more stimulating, while red Bali is more sedating. Red Maeng da is more energizing and is better for daytime use. Red Bali is better for nighttime use because it can help you relax and fall asleep.
The color of kratom veins is just one of the many factors that determine its effects. Other factors include the strain, the region it's from, the quality, and how it's prepared.
Red Kratom Strain: Mature Leaves Available
On the other hand, Red kratom is said to be the most sedating of all kratom vein colors. They're also famous for providing Chronic Pain relief and relaxation.
Green Maeng Da Vein: Middle Years Leaves
Next, Green kratom is said to be in the middle of the White and Red kratom strain. They're also famous for providing a balance of both Sedation and Stimulation.
Efficacy
Both red Maeng Da and Bali kratom are effective in providing pain relief, but red Maeng Da is more potent and has longer-lasting pain-relieving effects.
User Experience
Some kratom enthusiasts prefer red Maeng Da for its relaxing effect, while others find red Bali to be more mood-boosting. Ultimately, it comes down to personal preference.
When comparing both kratoms, it is clear that both kratoms have their unique benefits.
Red Maeng Da is more potent and has a longer-lasting effect, while red Bali is more relaxing. Ultimately, the decision of which strain to take comes from personal preferences.
Origin
Red Maeng Da originates from Thailand and gets its name from a water bug called "Maeng" Conversely, red Bali kratoms come from Indonesia.
The difference in origin can affect the user experience as each kratom can offer different benefits. For example, Red Maeng Da is more energized, while Red Bali is more relaxed.
Alkaloids
Mitragynine and 7-hydroxy mitragynine, which bind the opioid receptors, are two essential alkaloids in kratom.
Red Bali kratoms and Red Maeng Da kratom include a variety of alkaloids, including these two in particular.
Other alkaloids are also present. You will discover that the alkaloids provided by each strain will vary from one another.
Location
Red Maeng Da is domestically grown in Thailand, while red Bali is grown on the Indonesian island. Red Maeng da can be found in some countries, but you have to look for the legality in places like San Diego, Rhode Island, Sarasota county, and union county.
Daytime Energy Levels
Red Maeng Da vs. Red Bali Kratom – These kratom strains come from the same family of trees, the Mitragyna Speciosa.
The difference between the two strains lies in their potency and effects. Maeng Da is widely considered the most potent strain of kratom, while Red Bali is known for its relaxing effect.
Potency
While kratom is still in the process of getting approved by the FDA as a dietary supplement, many medical professionals believe in its potential as a supplemental dietary product.
Compared to Red vein Bali, Red Maeng Da appears to be less potent but more balanced. Red Maeng Da is often used as a pain reliever, while Red Bali is commonly used to alleviate discomfort and enhance mood.
Popularity
Red Bali is one of the most popular kratoms because it boosts mood and provides relaxation. Red Maeng Da is also a popular strain, but it is more well-known for its potent effects.
Which One Should You Try?
There is no definitive answer related to it. It ultimately comes down to personal preference. Some people prefer red maeng da for its potent effects, while others find red bali more relaxing.
Try out both strains to see which one works. Red Maeng Da and Red Bali kratom are two of the most popular strains of kratom.
Both kratoms offer a variety of benefits, including relief from pain, increased energy levels, and improved mood. Red Maeng Da is more potent, while red Bali is more relaxing.
Final Thoughts
While red Maeng Da is more potent, red Bali is more relaxing. Ultimately, the decision of which strain to take comes from one's experience of using it. It is essential to start with a low dose and increase it gradually to avoid side effects.