Two Ways to Revive Your Favorite African Violets
Originally discovered growing wild in Tanzania over 110 years ago by a German officer with an interest in botany, the African Violet has become one of the most popular houseplants in the world. The simplicity of care and the plant's ability to provide beautiful blooms year round is a major factor in their popularity. They like moderate temperatures, about 12 hours of indirect light (I recommend LEDs of course), and a small amount of fertilizer and water. As with all house plants, the number one cause of death is over watering, so the most important thing is to establish a watering schedule that will not drown the delicate root system. Below you will find some tips to help your African Violets stay vibrant and full of blooms.
Our first method of restoring a fading African Violet is a leaf cutting. Be sure that pots and tools are free from soil borne diseases and bacteria by washing them well in hot soapy water. Fill small, (3") pots with a light soilless seed starting soil. A popular mix is 1 part peat moss, 1 part horticultural vermiculite, and 1 part perlite. Find a medium sized leaf and slice the stem at an angle leaving about an inch from the base of the leaf. Make a small hole in the soil and insert the sliced stem leaving about ½ inch of the stem above the soil. Water so that the soilless medium is moist but not soggy. You may have to push down the stem lightly to keep it underground after watering. Now place a small sandwich bag loosely over the pot so it is covering the entire leaf and the top of the pot. Small leaves will begin to show in 6-8 weeks. You will want to lightly fertilize by adding a small amount of fertilizer to the water when the first small leaves appear. After approximately 10 weeks, gently remove the African Violets from the pot and look closely to see each start and separate them. Discard the initial starter leaf, then take each of the new plants and repeat the process above for an invigorated supply of your favorite African Violet.
Our second tip is for restoring an old violet with "gooseneck" (plants that have lost their bottom leaves and now have elongated stems). Pull off the outer leaves until you are down to a small inner rosette. Make sure all of the flowering stems are removed. Next, gently pack the light, soilless medium into a clean 3" pot. Now, cut the thick stem at an angle about ½ inch below the rosette. Bury this stem up to the base of the plant in the soilless mix and cover with a plastic bag after dampening the soil.
While both of these methods are an easy way to propagate fresh African Violets, there are circumstances where you will likely want to dispose of the plant as opposed to working off of cuttings. Cyclamen mites will cause distorted leaves and flowers while weakening the root system and making the plant unable to take in water. If your plants are affected you can take a leaf cutting and soak it overnight in water to try another violet but you will want to throw away the mother plant and keep the cutting separate from the rest of your plants as a precaution. Another common problem that may affect your African Violets is the condition caused by a fungus called Cylindrocarpon. The fungus thrives when the soil is wet and soggy. This is known as Root Rot, and can be identified by areas of the root zone turning soft and mushy. Root rot will cause an otherwise healthy-looking plant to topple over at the base. Barring these conditions- following the proceeding tips can provide you with beautiful blooms and years of enjoyment from any African Violet.
Angela Lundmark is the CEO of LED Grow Master Global, LLC.

Red Maeng Da Vs. Red Bali Kratom: What's The Difference?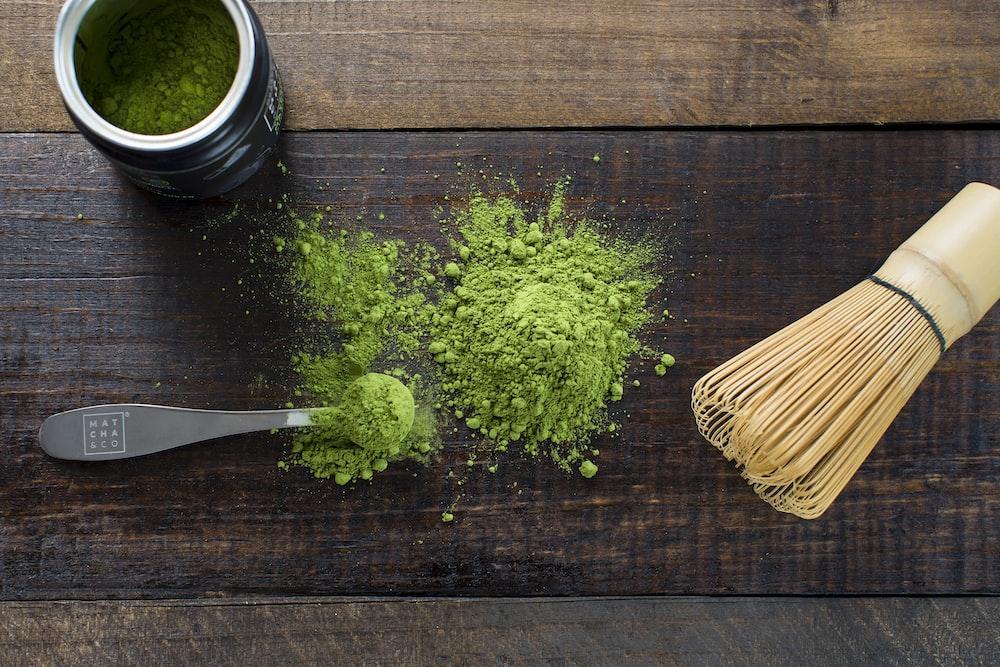 If you're interested in trying kratom, you may have seen Red Vein Maeng Da and Red Vein Bali Kratom. Both red kratom strain are popular among the world's users, but what's the difference between them?
This article will compare red maeng da vs red bali kratom, including its effects, dosage, and more. Both of these red strains are very popular and have many similarities. Though there are similarities between both strains, they do have some differences.
Keep reading to learn more about the red Maeng da and the red Bali strain, and find out which one is right for you!
Red Maeng Da Kratom Strains
Red Maeng Da Kratom strains are among the most popular strains of kratom. They are known for their high levels of alkaloids, which gives them their distinctive red color. They are also known for their powerful effects.
Red Maeng Da kratom strains are typically grown in the rainforests of Indonesia. The name "Maeng Da" actually means "pimp grade" in Thai, which is ideal given the strain's reputation for being one of the strongest kratom strains.
These strains can be found in various forms, including powder, capsules, and leaves. The most popular way to take Red Maeng Da kratom is in capsule form, allowing for more precise dosage.
It is also popular for making kratom tea, as the leaves can be steeped in hot water to make tea.
As a result, some kratom fans feel that the name Maeng Da implies excellent quality and potency. If you're one among the many kratom users looking for high quality red kratom strains or good quality kratom products, Red Maeng Da might be the way to go.
But it is essential to consult a medical professional before taking prescription medication or being affected by a serious medical condition, as it sometimes tends to have the opposite effect.
Red Bali Strains
When it comes to taking red Bali kratoms, there are some facts that you should know. Red vein strains are obtained from a method called grafting.
It is a process in which two different red vein plants are mixed to get the result of a combined characteristic.
Red Bali is one of kratom's most famous red strains. Not only is it popular, but it is also one of the high-potency strains.
Many believe that red Bali is the most muscular strain of kratom as it might help relieve pain and physical discomfort. If you're looking for a potent pain reliever, kratom experience, or mood enhancement, red Bali is the way to go.
Comparing Red Maeng Da Vs. Red Bali Kratom?
Red Maeng Da vs. Bali kratoms – They are two different essential kratom strains of the same plant.
Both strains are sold as dietary supplements and are widely used for their purported relaxing effects.
While their organic compounds share some similarities, there are also some crucial differences between these two strains.
Dosage
Their universal doses are the first comparison of red Maeng da vs. red Bali kratom. For red Maeng Da, the recommended dose is between 2-4 grams, while for red Bali, the recommended dose is between 3-5 grams. Red Bali can be quite sedating, causing you to feel tired in higher doses (5+ grams).
Color Of Veins
The following comparison between red Maeng da vs. red Bali kratoms is the color of their veins.
Red Maeng da has red veins, and red Bali has green veins. The different colors indicate different alkaloid profiles. Red Maeng da typically has a higher concentration of mitragynine, while red Bali has a higher concentration of 7-hydroxymitragynine.
Red Maeng da is more stimulating, while red Bali is more sedating. Red Maeng da is more energizing and is better for daytime use. Red Bali is better for nighttime use because it can help you relax and fall asleep.
The color of kratom veins is just one of the many factors that determine its effects. Other factors include the strain, the region it's from, the quality, and how it's prepared.
Red Kratom Strain: Mature Leaves Available
On the other hand, Red kratom is said to be the most sedating of all kratom vein colors. They're also famous for providing Chronic Pain relief and relaxation.
Green Maeng Da Vein: Middle Years Leaves
Next, Green kratom is said to be in the middle of the White and Red kratom strain. They're also famous for providing a balance of both Sedation and Stimulation.
Efficacy
Both red Maeng Da and Bali kratom are effective in providing pain relief, but red Maeng Da is more potent and has longer-lasting pain-relieving effects.
User Experience
Some kratom enthusiasts prefer red Maeng Da for its relaxing effect, while others find red Bali to be more mood-boosting. Ultimately, it comes down to personal preference.
When comparing both kratoms, it is clear that both kratoms have their unique benefits.
Red Maeng Da is more potent and has a longer-lasting effect, while red Bali is more relaxing. Ultimately, the decision of which strain to take comes from personal preferences.
Origin
Red Maeng Da originates from Thailand and gets its name from a water bug called "Maeng" Conversely, red Bali kratoms come from Indonesia.
The difference in origin can affect the user experience as each kratom can offer different benefits. For example, Red Maeng Da is more energized, while Red Bali is more relaxed.
Alkaloids
Mitragynine and 7-hydroxy mitragynine, which bind the opioid receptors, are two essential alkaloids in kratom.
Red Bali kratoms and Red Maeng Da kratom include a variety of alkaloids, including these two in particular.
Other alkaloids are also present. You will discover that the alkaloids provided by each strain will vary from one another.
Location
Red Maeng Da is domestically grown in Thailand, while red Bali is grown on the Indonesian island. Red Maeng da can be found in some countries, but you have to look for the legality in places like San Diego, Rhode Island, Sarasota county, and union county.
Daytime Energy Levels
Red Maeng Da vs. Red Bali Kratom – These kratom strains come from the same family of trees, the Mitragyna Speciosa.
The difference between the two strains lies in their potency and effects. Maeng Da is widely considered the most potent strain of kratom, while Red Bali is known for its relaxing effect.
Potency
While kratom is still in the process of getting approved by the FDA as a dietary supplement, many medical professionals believe in its potential as a supplemental dietary product.
Compared to Red vein Bali, Red Maeng Da appears to be less potent but more balanced. Red Maeng Da is often used as a pain reliever, while Red Bali is commonly used to alleviate discomfort and enhance mood.
Popularity
Red Bali is one of the most popular kratoms because it boosts mood and provides relaxation. Red Maeng Da is also a popular strain, but it is more well-known for its potent effects.
Which One Should You Try?
There is no definitive answer related to it. It ultimately comes down to personal preference. Some people prefer red maeng da for its potent effects, while others find red bali more relaxing.
Try out both strains to see which one works. Red Maeng Da and Red Bali kratom are two of the most popular strains of kratom.
Both kratoms offer a variety of benefits, including relief from pain, increased energy levels, and improved mood. Red Maeng Da is more potent, while red Bali is more relaxing.
Final Thoughts
While red Maeng Da is more potent, red Bali is more relaxing. Ultimately, the decision of which strain to take comes from one's experience of using it. It is essential to start with a low dose and increase it gradually to avoid side effects.