Going Beyond Soil and Exploring Grow Media
Most hobbyist greenhouse growers have their own preferred soil recipe or pre-packaged soil mix. Because each plant variety has its own unique requirements and growers have their own personal growing techniques, some soils will work better than others. When gardeners find what works for them they rarely stray from that mix. There are, however, a large number of media beyond the plethora of standard potting soils that are being used by commercial growers and hobbyists alike. A closer look at some of these alternative media will give a horticulturalist heightened understanding of the grow media available to them.
Soilless Potting Mix
Soilless potting mix is essentially a very weak, over-aerated soil. Soilless mixes are usually comprised of peat moss and/or coconut fiber and a lot of perlite. Some companies will add very minute amounts of compost and/or other organic amendments. The abundance of perlite ensures quick drainage and high oxygen holding c
apacity. Soilless mixes can be used as an alternative to soil for just about any plant variety as long as the gardener is willing to water and fertilize more often. This can be an advantage or disadvantage depending on the crop that is being grown. For most ornamentals there is little advantage to using a soilless mix. It requires more work from the grower and the fruits of their labor (pun intended) would be minimal. A gardener growing annual vegetable crops, like tomatoes or cucumbers, however, could capitalize on the benefits of a soilless mix. The quick drainage of a soilless medium brings oxygen to the root mass faster than a standard potting soil. This increased amount of oxygen has been shown to accelerate root production and growth for virtually all plants. Growers could also tailor their feeding regiment to maximize growth with the supplemented fertilizers. With specific feeding programs tailored to their crop, gardeners can supercharge growth and optimize their return. This is one of the main reasons soilless mixes are so popular in commercial greenhouses.
Coconut Fiber
Coconut fiber (a.k.a coir fiber or coco-coir) is comprised of coconut husks. This product is a by-product of the coconut industry which makes it a great choice for the environmentally conscious grower. Coconut fiber has an incredible capability of holding moisture and oxygen at the same time. Coconut fiber can be used in both potting containers and hydroponic systems. This versatility has contributed to its continually expanding popularity. Commercial growers are taking advantage of coconut fiber's relatively low price and unique ratio of water to air holding capabilities. Coconut fiber is almost entirely inert; meaning it has virtually no nutritional value. This requires all of the plant's nutrition to be supplied by the horticulturalist. Much like a hydroponic system, horticulturalists growing in potting containers filled with coco fiber have 100% control over what is fed to their plants and when it is fed. Many fertilizer companies have coco specific fertilizers that can simplify things for the grower. While commercial growers are utilizing coco fiber as their exclusive medium, hobbyist gardeners are taking advantage of coconut fiber as a soil amendment. When added to a potting soil or soil bed, coconut fiber can increase oxygen retention and will dramatically help growers that tend to love their plants to death by overwatering. Coconut fiber is available in bales, compressed blocks, or loose (pre-shredded). There are also many pre-made coconut fiber blocks, fused with natural resins, designed specifically for hydroponic systems (usually top feed or ebb and flow systems). Due to its relatively low cost, environmentally friendly nature, and overall versatility, coconut fiber's popularity amongst both hobbyist and professional growers will continue to rapidly expand.
Stonewool
Stonewool is a man-made substance comprised of melted, spun basaltic rock. Stonewool spinning machines
are like giant, souped-up cotton candy machines. These huge machines melt the basaltic rock, spin it, add a binder, and then compress it into the desired slab. By adjusting the amount of pressure used in the compression process, the density of the medium can be customized. Some of the spun fibers are made into a shredded product that can be handled similarly to peat or shredded coco fiber. This type of stonewool is usually referred to as "flocked". Companies can further customize stonewools' ability to hold moisture by adding wetting agents to the product. Although stonewool generally requires some initial pH adjustments, once it has been stabilized the pH will be the same as the nutrient solution added. Many hydroponic growers experience large fluctuations in their pH caused by the plant's root nutrient absorption. Due to the inert nature of stonewool this can be quickly corrected by watering with a pH balanced nutrient solution. A substrate that can produce good root growth is a blessing for many large scale tomato and pepper producers.
Clay Pebbles
Clay pebbles sold for horticultural applications are super-fired which creates their porous consistency. These are most commonly used as a growing substrate in hydroponic systems. Clay pebbles can also be amended to aerate the soil, although usually a less expensive option is chosen. Clay pebbles are an inert medium that has a neutral pH and can hold a lot of oxygen while retaining some moisture. Clay pebbles have a very clean, modern look that can be used for aesthetic purposes. A gardener can add a nice finishing touch to potted plants by covering just the very top of the potting soil with clay pebbles.
Diatomite
Diatomite or diatomaceous earth shows tremendous potential as a grow medium. Diatomite is comprised of the fossilized skeletal remains of microscopic single-celled aquatic plants known as diatoms. These tiny creatures developed a silicious protectant throughout their lives which was also fossilized. It is this silica that makes diatomite so special in terms of horticultural use. Silica has been proven as a beneficial element to plant growth, root development, and stimulating systemic acquired resistance. Although the majority of the silica contained within diatomite is insoluble, there is a small but significant amount of soluble silica. This soluble silica is released slowly and directly to the plant's roots. Diatomite is naturally porous and has high water retention. Diatomite's silica content combined with its water holding capabilities makes it a great hydroponic substrate or soil additive.
Perlite
Perlite is a very common potting soil amendment but can also be used as a stand-alone grow medium. Perlite is expanded volcanic glass that has a neutral pH, excellent wicking action, high oxygen capacity, and is extremely light weight. This manipulated mineral has virtually replaced pumice in the horticultural industry because of its low cost due to its light weight (less shipping cost). Virtually every potting soil available contains perlite as an amendment. Its unique characteristics combined with its relatively low cost has its popularity as a stand-alone medium rising steadily amongst commercial growers.
Orchid Bark
This medium is designed specifically for, you guessed it, orchids. Orchid bark is almost always comprised of mostly fir or pine bark. Many orchid barks are actually fir or pine bark amended with nutrients specific to the needs of orchids. Always read the label of a packaged orchid bark to find out the exact composition of the mix. Although most mixes work for growing orchids, there may be a large variance in overall quality, nutrient composition and water retention between different manufacturers. Orchid bark can be used as a soil amendment or as a hydroponic medium although most gardeners choose a less expensive approach.
Some grow media may offer advantages over standard potting soil while others are more suited for hydroponic growing systems. Many of these media can be used to amend an existing soil so a gardener may gain some of its unique qualities. I urge us all, as horticulturists, to step out of our comfort zone every now and then so we can continue to experiment and learn. Try a new fertilizer, experiment with hydroponics; amend your soil with a new medium. As we experiment we share our trials and tribulations. It is from these trials and tribulations, experienced by our family, friends and neighbors that we collectively learn. Even the seemingly meaningless experimentation of the greenhouse hobbyist is just as instrumental in the future of horticulture as the next great technology. As we grow, we learn.
Eric Hopper resides in Michigan's beautiful Upper Peninsula where he enjoys gardening and pursuing sustainability. He is a Garden & Greenhouse contributing editor and may be contacted at Ehop@GardenAndGreenhouse.net.
Want more information? Read these articles:
Biochar an Ancient and New Technology
Should Your Growing Medium be Flushed?
Understanding Hydroponics Growing Mediums
Using Amendments for Soil Management Practices
Vermicompost Affects on Plants
Why Use a Growing Medium When Gardening With Hydroponics?

Red Maeng Da Vs. Red Bali Kratom: What's The Difference?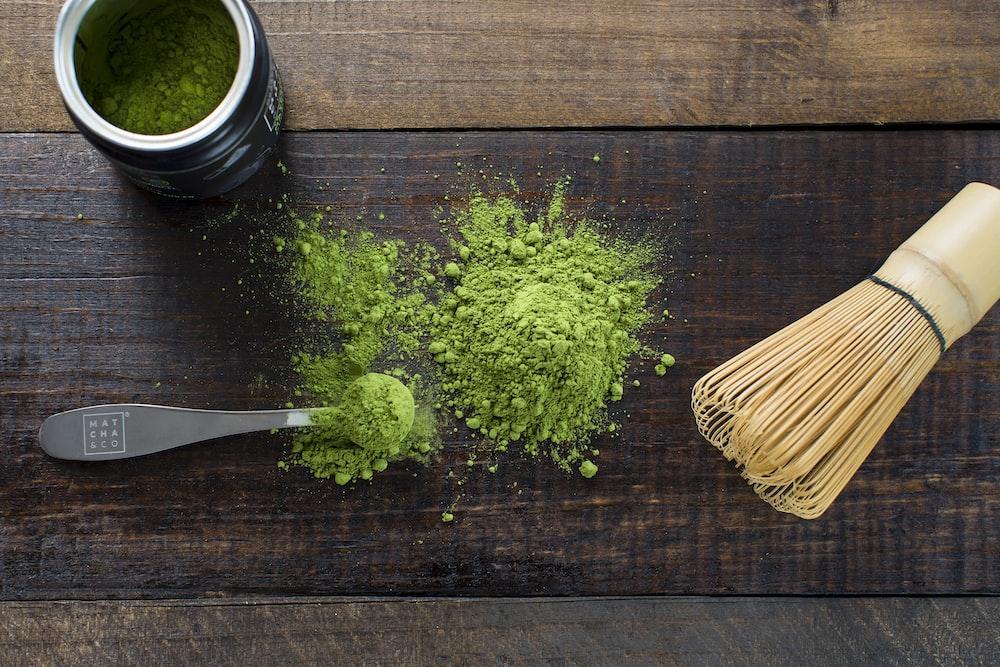 If you're interested in trying kratom, you may have seen Red Vein Maeng Da and Red Vein Bali Kratom. Both red kratom strain are popular among the world's users, but what's the difference between them?
This article will compare red maeng da vs red bali kratom, including its effects, dosage, and more. Both of these red strains are very popular and have many similarities. Though there are similarities between both strains, they do have some differences.
Keep reading to learn more about the red Maeng da and the red Bali strain, and find out which one is right for you!
Red Maeng Da Kratom Strains
Red Maeng Da Kratom strains are among the most popular strains of kratom. They are known for their high levels of alkaloids, which gives them their distinctive red color. They are also known for their powerful effects.
Red Maeng Da kratom strains are typically grown in the rainforests of Indonesia. The name "Maeng Da" actually means "pimp grade" in Thai, which is ideal given the strain's reputation for being one of the strongest kratom strains.
These strains can be found in various forms, including powder, capsules, and leaves. The most popular way to take Red Maeng Da kratom is in capsule form, allowing for more precise dosage.
It is also popular for making kratom tea, as the leaves can be steeped in hot water to make tea.
As a result, some kratom fans feel that the name Maeng Da implies excellent quality and potency. If you're one among the many kratom users looking for high quality red kratom strains or good quality kratom products, Red Maeng Da might be the way to go.
But it is essential to consult a medical professional before taking prescription medication or being affected by a serious medical condition, as it sometimes tends to have the opposite effect.
Red Bali Strains
When it comes to taking red Bali kratoms, there are some facts that you should know. Red vein strains are obtained from a method called grafting.
It is a process in which two different red vein plants are mixed to get the result of a combined characteristic.
Red Bali is one of kratom's most famous red strains. Not only is it popular, but it is also one of the high-potency strains.
Many believe that red Bali is the most muscular strain of kratom as it might help relieve pain and physical discomfort. If you're looking for a potent pain reliever, kratom experience, or mood enhancement, red Bali is the way to go.
Comparing Red Maeng Da Vs. Red Bali Kratom?
Red Maeng Da vs. Bali kratoms – They are two different essential kratom strains of the same plant.
Both strains are sold as dietary supplements and are widely used for their purported relaxing effects.
While their organic compounds share some similarities, there are also some crucial differences between these two strains.
Dosage
Their universal doses are the first comparison of red Maeng da vs. red Bali kratom. For red Maeng Da, the recommended dose is between 2-4 grams, while for red Bali, the recommended dose is between 3-5 grams. Red Bali can be quite sedating, causing you to feel tired in higher doses (5+ grams).
Color Of Veins
The following comparison between red Maeng da vs. red Bali kratoms is the color of their veins.
Red Maeng da has red veins, and red Bali has green veins. The different colors indicate different alkaloid profiles. Red Maeng da typically has a higher concentration of mitragynine, while red Bali has a higher concentration of 7-hydroxymitragynine.
Red Maeng da is more stimulating, while red Bali is more sedating. Red Maeng da is more energizing and is better for daytime use. Red Bali is better for nighttime use because it can help you relax and fall asleep.
The color of kratom veins is just one of the many factors that determine its effects. Other factors include the strain, the region it's from, the quality, and how it's prepared.
Red Kratom Strain: Mature Leaves Available
On the other hand, Red kratom is said to be the most sedating of all kratom vein colors. They're also famous for providing Chronic Pain relief and relaxation.
Green Maeng Da Vein: Middle Years Leaves
Next, Green kratom is said to be in the middle of the White and Red kratom strain. They're also famous for providing a balance of both Sedation and Stimulation.
Efficacy
Both red Maeng Da and Bali kratom are effective in providing pain relief, but red Maeng Da is more potent and has longer-lasting pain-relieving effects.
User Experience
Some kratom enthusiasts prefer red Maeng Da for its relaxing effect, while others find red Bali to be more mood-boosting. Ultimately, it comes down to personal preference.
When comparing both kratoms, it is clear that both kratoms have their unique benefits.
Red Maeng Da is more potent and has a longer-lasting effect, while red Bali is more relaxing. Ultimately, the decision of which strain to take comes from personal preferences.
Origin
Red Maeng Da originates from Thailand and gets its name from a water bug called "Maeng" Conversely, red Bali kratoms come from Indonesia.
The difference in origin can affect the user experience as each kratom can offer different benefits. For example, Red Maeng Da is more energized, while Red Bali is more relaxed.
Alkaloids
Mitragynine and 7-hydroxy mitragynine, which bind the opioid receptors, are two essential alkaloids in kratom.
Red Bali kratoms and Red Maeng Da kratom include a variety of alkaloids, including these two in particular.
Other alkaloids are also present. You will discover that the alkaloids provided by each strain will vary from one another.
Location
Red Maeng Da is domestically grown in Thailand, while red Bali is grown on the Indonesian island. Red Maeng da can be found in some countries, but you have to look for the legality in places like San Diego, Rhode Island, Sarasota county, and union county.
Daytime Energy Levels
Red Maeng Da vs. Red Bali Kratom – These kratom strains come from the same family of trees, the Mitragyna Speciosa.
The difference between the two strains lies in their potency and effects. Maeng Da is widely considered the most potent strain of kratom, while Red Bali is known for its relaxing effect.
Potency
While kratom is still in the process of getting approved by the FDA as a dietary supplement, many medical professionals believe in its potential as a supplemental dietary product.
Compared to Red vein Bali, Red Maeng Da appears to be less potent but more balanced. Red Maeng Da is often used as a pain reliever, while Red Bali is commonly used to alleviate discomfort and enhance mood.
Popularity
Red Bali is one of the most popular kratoms because it boosts mood and provides relaxation. Red Maeng Da is also a popular strain, but it is more well-known for its potent effects.
Which One Should You Try?
There is no definitive answer related to it. It ultimately comes down to personal preference. Some people prefer red maeng da for its potent effects, while others find red bali more relaxing.
Try out both strains to see which one works. Red Maeng Da and Red Bali kratom are two of the most popular strains of kratom.
Both kratoms offer a variety of benefits, including relief from pain, increased energy levels, and improved mood. Red Maeng Da is more potent, while red Bali is more relaxing.
Final Thoughts
While red Maeng Da is more potent, red Bali is more relaxing. Ultimately, the decision of which strain to take comes from one's experience of using it. It is essential to start with a low dose and increase it gradually to avoid side effects.