My mom has six sisters, numerous cousins and friends who are all crazy for plants. Instead of going shopping with your sisters for clothing, they go to plant breeders in search of new flowers. Growing up I was always a bit odd because I loved plants so much. My friends could not wait to go see basketball games and watch football on television while I could not wait to plant bulbs in the fall and buy new peonies in spring. Through the years my complaint has always been that I have no one my age that likes to garden. All the gardeners I know are over forty. My mom always told me that will change when your friends start to get houses, just be patient. This seemed like an eternity growing up.
I started to take notice this year that I have friends who are gardening! They are all young like me, under thirty. Mom was right; they are gardening at their homes. I decided I needed to show off their work. Over the 2012 growing season I photographed their gardens and had them send me photos, talked about plants with them, gave advice, asked questions and finally wrote an article.
All of my gardeners live in Pennsylvania, within an hour drive of where I live. First on my list is Joshua Musser and we work together.  He is 30 and lives in a town called Lebanon in Pennsylvania where he has a garden in his back yard. Tiffany Miller is 25 and she is a friend of a friend. She lives north of Josh on a mountain, in a town called Pine Grove. Sam and Liz Ditchcreek are 26 & 25 and I went to high school with Liz. They live in a more rural spot called Denver. Last is me, I am 24 and live on a high hill with a lot of wind in Schaefferstown.
As I got to know the group I came to realize that some had gardened for years with their families, which I did
not know, and to others this was a brand new adventure. Josh grew up helping his mom in her vegetable garden and eventually started his own gardens. Starting at twelve, Tiff told me, she started gardening with her grandpa then started her own flowerbeds in 2009. This was her first year to have a vegetable garden. Sam grew up gardening with his family and has been growing plants for at least twenty years. Gardening moved into Liz's life when she met Sam. I have been gardening since I could walk.  I grew up in the dirt of my mom's flowerbeds.
I asked everyone, "Why do you garden?" The ability to eat fresh vegetables was a resounding answer. The look of a healthy yard filled with plant life, combined with his love of vegetables is why Josh gardens. Being able to can and preserve vegetables, as well as making their own spaghetti sauce for use during the winter is a motivating factor for Sam and Liz. My answer for gardening is similar: I enjoyed the fresh beans, potatoes and melons I grew this summer, some I ate and most I gave away to friends. On top of that I simply love to grow plants. I will try to grow anything legal. Friends mock me because I grow lots of vegetables but actually consume very few because I am such a picky eater.
A connection to family was another common answer. Gardening is a relaxing activity for Tiff and it is a past eat time she can share with her grandfather. Josh also said he is enjoying spending time with his toddler age daughter, Sophie, while working in the garden. My family gets together each month at a different aunt's house during the summer. We walk around the gardens, ohhing and ahhing over each other's plants. By gardening I have something in common with my aunts and mom.
I have one or two other friends who have tried to garden, and their plants died. Their thumbs are not as green as the people mentioned in this article. I found they usually do not water enough, and gardening seems to be a chore to them. People with successful gardens enjoy the process and care it takes to produce blooms, fruits and flowers.
The next question was, "What is the most fun part of gardening for you?" Starting seeds and watching them grow was Josh's answer. He is also enjoying Sophie's help in the garden as she gets older and can enjoy the flowers. The satisfaction gained when a plant produces is Tiff's favorite part of gardening. She loves picking the ripened fruits and veggies after having watched them grow for weeks.
Sam also likes to start his own plants from seeds. During early spring the shelves in his garage are lined with his seedlings. I have come over to their house and he takes me out to see his seedlings. He made a color coated chart so they could keep track of what seedlings are which plants. Each year he buys new seed varieties and tries new types of vegetables. Liz told me she loves to picking the vegetables and then canning/preserving them.
Liz and I attended the same college. She played field hockey with my roommate Katrina. I recently saw Katrina and told her about Liz's gardening and canning. I thought Katrina was going to fall off her chair. Liz was probably one of the last people we thought would have ever become a gardener. By first appearance you would not picture Liz as the gardener. She likes shopping, clothing, looking presentable, and driving her flashy red car. Polar opposites of what you typically expect from a gardener. It just goes to show you that gardening is for everyone and anyone can learn to love it. Of course, meeting Sam helped too. Now they garden, can vegetables and go hunting together.
My answer to my favorite part of gardening is right on cue with everyone else. I love starting seeds in spring. I pour through seed catalogs through winter and am dying to start them in the greenhouse come March. Of course I also am thrilled when a plant produces edible vegetables, when the bananas ripen on the tree, and when my peonies fill the yard with soft pastel colors come May.
Everyone had a lot of success with their gardens and I asked everyone to tell me about their biggest success. Josh's biggest success was his asparagus patch. It looked very healthy this year and it continues to mature. This summer will be three years that he has had the patch and he should be able to harvest some of the vegetables. The biggest success in Tiff's garden were literally the biggest – her pumpkins. There were four pumpkins that weighed twelve pounds each, enough to make four pumpkin pies.
Sam and Liz had success with their squash plants which continued to produce and they could barely keep up with all the harvest. They found a squash relish recipe which they made and Sam thinks it is the best thing ever! The pair was also excited with their discovery that you could can potatoes and the fact that the potatoes maintained the perfect hardness after canning. My biggest success was all my green bean growing. I grew several different varieties and they all gave me so many beans. My favorite was the 24" long purple Chinese Red Noodle which remained purple after cooking. Of course, not everything is all fun in the gardens. I get frustrated when a plant does not grow like I want it to or when aphids attack my eggplant.
My last question was, "What was your biggest challenge in the garden this year?" Keeping the dog out of the garden was Josh's biggest problem. Tiff had a similar conundrum with rabbits that continually tried to eat all her vegetables. She made a raised bed to keep her vegetables safe, but the rabbits figured out how to jump high enough and still get into the garden. One trick learned was to spread dog fur around the garden, which seemed to slow the rabbits and deterred them a bit.
Liz and Sam struggled with their tomatoes which developed a disease that killed them and a spot in the garden where few things grew at all. My biggest challenge was a lack of fertilizer. Some of my plants never grew past 2-3" and I think they did not get enough fertilizer. I also struggled with some sort of wilt that hit my cucumbers and cantaloupes. The plants still produced but the leaves and stem withered away to nothing, looking absolutely horrible.
This year everyone enjoyed their gardens. Their families were able to eat the vegetables and the gardeners who grew flowers had beautiful blooms. Each year all gardeners learn new things for the coming year. There are constantly improvements to implement. Gardeners strive for a more productive garden than the last year. The gardeners in this article are young and we will have plenty of years to improve our gardens all the while enjoy what our hands are producing.
Lyndsey Roth is a regular Garden & Greenhouse contributor.
Want more information? Read these articles:
Natural Pest Control for the Garden
Organic Gardening in the Greenhouse
Organic Vegetable Gardener's 10 Commandments for Sustainability
Start Your Own Organic Urban Farm
Tips for Creating a Japanese Garden

Red Maeng Da Vs. Red Bali Kratom: What's The Difference?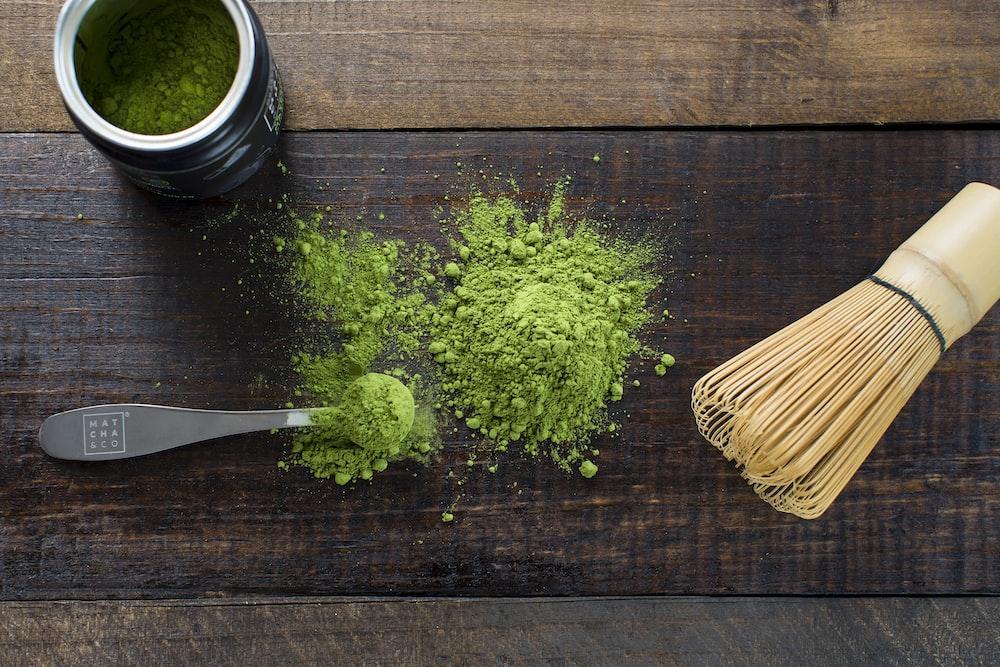 If you're interested in trying kratom, you may have seen Red Vein Maeng Da and Red Vein Bali Kratom. Both red kratom strain are popular among the world's users, but what's the difference between them?
This article will compare red maeng da vs red bali kratom, including its effects, dosage, and more. Both of these red strains are very popular and have many similarities. Though there are similarities between both strains, they do have some differences.
Keep reading to learn more about the red Maeng da and the red Bali strain, and find out which one is right for you!
Red Maeng Da Kratom Strains
Red Maeng Da Kratom strains are among the most popular strains of kratom. They are known for their high levels of alkaloids, which gives them their distinctive red color. They are also known for their powerful effects.
Red Maeng Da kratom strains are typically grown in the rainforests of Indonesia. The name "Maeng Da" actually means "pimp grade" in Thai, which is ideal given the strain's reputation for being one of the strongest kratom strains.
These strains can be found in various forms, including powder, capsules, and leaves. The most popular way to take Red Maeng Da kratom is in capsule form, allowing for more precise dosage.
It is also popular for making kratom tea, as the leaves can be steeped in hot water to make tea.
As a result, some kratom fans feel that the name Maeng Da implies excellent quality and potency. If you're one among the many kratom users looking for high quality red kratom strains or good quality kratom products, Red Maeng Da might be the way to go.
But it is essential to consult a medical professional before taking prescription medication or being affected by a serious medical condition, as it sometimes tends to have the opposite effect.
Red Bali Strains
When it comes to taking red Bali kratoms, there are some facts that you should know. Red vein strains are obtained from a method called grafting.
It is a process in which two different red vein plants are mixed to get the result of a combined characteristic.
Red Bali is one of kratom's most famous red strains. Not only is it popular, but it is also one of the high-potency strains.
Many believe that red Bali is the most muscular strain of kratom as it might help relieve pain and physical discomfort. If you're looking for a potent pain reliever, kratom experience, or mood enhancement, red Bali is the way to go.
Comparing Red Maeng Da Vs. Red Bali Kratom?
Red Maeng Da vs. Bali kratoms – They are two different essential kratom strains of the same plant.
Both strains are sold as dietary supplements and are widely used for their purported relaxing effects.
While their organic compounds share some similarities, there are also some crucial differences between these two strains.
Dosage
Their universal doses are the first comparison of red Maeng da vs. red Bali kratom. For red Maeng Da, the recommended dose is between 2-4 grams, while for red Bali, the recommended dose is between 3-5 grams. Red Bali can be quite sedating, causing you to feel tired in higher doses (5+ grams).
Color Of Veins
The following comparison between red Maeng da vs. red Bali kratoms is the color of their veins.
Red Maeng da has red veins, and red Bali has green veins. The different colors indicate different alkaloid profiles. Red Maeng da typically has a higher concentration of mitragynine, while red Bali has a higher concentration of 7-hydroxymitragynine.
Red Maeng da is more stimulating, while red Bali is more sedating. Red Maeng da is more energizing and is better for daytime use. Red Bali is better for nighttime use because it can help you relax and fall asleep.
The color of kratom veins is just one of the many factors that determine its effects. Other factors include the strain, the region it's from, the quality, and how it's prepared.
Red Kratom Strain: Mature Leaves Available
On the other hand, Red kratom is said to be the most sedating of all kratom vein colors. They're also famous for providing Chronic Pain relief and relaxation.
Green Maeng Da Vein: Middle Years Leaves
Next, Green kratom is said to be in the middle of the White and Red kratom strain. They're also famous for providing a balance of both Sedation and Stimulation.
Efficacy
Both red Maeng Da and Bali kratom are effective in providing pain relief, but red Maeng Da is more potent and has longer-lasting pain-relieving effects.
User Experience
Some kratom enthusiasts prefer red Maeng Da for its relaxing effect, while others find red Bali to be more mood-boosting. Ultimately, it comes down to personal preference.
When comparing both kratoms, it is clear that both kratoms have their unique benefits.
Red Maeng Da is more potent and has a longer-lasting effect, while red Bali is more relaxing. Ultimately, the decision of which strain to take comes from personal preferences.
Origin
Red Maeng Da originates from Thailand and gets its name from a water bug called "Maeng" Conversely, red Bali kratoms come from Indonesia.
The difference in origin can affect the user experience as each kratom can offer different benefits. For example, Red Maeng Da is more energized, while Red Bali is more relaxed.
Alkaloids
Mitragynine and 7-hydroxy mitragynine, which bind the opioid receptors, are two essential alkaloids in kratom.
Red Bali kratoms and Red Maeng Da kratom include a variety of alkaloids, including these two in particular.
Other alkaloids are also present. You will discover that the alkaloids provided by each strain will vary from one another.
Location
Red Maeng Da is domestically grown in Thailand, while red Bali is grown on the Indonesian island. Red Maeng da can be found in some countries, but you have to look for the legality in places like San Diego, Rhode Island, Sarasota county, and union county.
Daytime Energy Levels
Red Maeng Da vs. Red Bali Kratom – These kratom strains come from the same family of trees, the Mitragyna Speciosa.
The difference between the two strains lies in their potency and effects. Maeng Da is widely considered the most potent strain of kratom, while Red Bali is known for its relaxing effect.
Potency
While kratom is still in the process of getting approved by the FDA as a dietary supplement, many medical professionals believe in its potential as a supplemental dietary product.
Compared to Red vein Bali, Red Maeng Da appears to be less potent but more balanced. Red Maeng Da is often used as a pain reliever, while Red Bali is commonly used to alleviate discomfort and enhance mood.
Popularity
Red Bali is one of the most popular kratoms because it boosts mood and provides relaxation. Red Maeng Da is also a popular strain, but it is more well-known for its potent effects.
Which One Should You Try?
There is no definitive answer related to it. It ultimately comes down to personal preference. Some people prefer red maeng da for its potent effects, while others find red bali more relaxing.
Try out both strains to see which one works. Red Maeng Da and Red Bali kratom are two of the most popular strains of kratom.
Both kratoms offer a variety of benefits, including relief from pain, increased energy levels, and improved mood. Red Maeng Da is more potent, while red Bali is more relaxing.
Final Thoughts
While red Maeng Da is more potent, red Bali is more relaxing. Ultimately, the decision of which strain to take comes from one's experience of using it. It is essential to start with a low dose and increase it gradually to avoid side effects.