May is a Marvelous Month for Roses
The marvelous month of May brings myriad wonders to the rosarian. In warm climates, the first flush of bloom is past, but the remainder of the growing season promises new delights on a daily basis. Spend a few minutes each day enjoying the color and fragrance your roses offer, and cut a few flowers to give away. Your bank teller, your dentist, or the clerk at the post office will think you're an amazing gardener! Deadhead spent flowers promptly to make way for the next new flower that's waiting to grow. Cut long stems on both cut flowers and deadheads so the new stems will be fat enough to support the big flowers yet to come.
Cold climate rosarians have completed their pruning and are watching strong, healthy new canes and leaves growing rapidly. You'll have your first bloom in early- to mid-June.
For all rosarians, it's the rose season!
Unlike other perennials, which have a much shorter blooming season, roses will continue to grow and bloom until cold weather forces them to slow down. This means that they need more fertilizer than other flowers in the garden. But it means much more enjoyment, too! Season-long color in the garden and flowers to pick!  It's a gardener's dream!
For the strongest plants and the biggest flowers, once weekly is not too often to fertilize your roses. Always apply fertilizer to the roots— not to the foliage. Organic fertilizers alone don't provide enough of the macro-nutrients and micro-nutrients roses need, but they do keep the soil active and healthy. Organic materials add important good bacteria to the soil, which help break down the vital chemical fertilizers for use by the plants. So a good rose fertilizer that provides both chemical and organic nutrients is the best to use. Or supplement your chemical fertilizer with fish emulsion, liquid seaweed, or well-composted manure.
Rose feeder roots grow fairly close the surface of the soil, and they must never be allowed to dry out.  If the soil is dry when you stick your finger in a couple of inches, it's time to water the roses. The well-drained soil in which you've planted your rosebushes will assure that the plants have plenty of moisture, but that the soil isn't soggy.
Roses are members of the huge Rosaceae family, which includes lots of flowers and fruits such as apples, strawberries, and cherries. Robert Frost wrote a nifty little tongue-in-cheek poem:
The rose is a rose
and was always a rose;
But the theory now goes
That the apple's a rose,
And the pear is, and so's
The plum, I suppose.
The dear only knows
What will next prove a rose.
You, of course, are a rose,
but were always a rose.
Robert Frost, "The Rose Family".
Unfortunately, bugs, mites, and fungal diseases are as fond of these plants as we are. And because roses have such a long growing season, they're vulnerable to a whole season's worth of pests. There's no such thing as a free lunch, as it were! But really, spraying your roses isn't a big deal anymore. Newer, safer, easier to use, and used-less-frequently spray materials make short work of the spraying chore, and keep your roses and other plants mite, bug, and disease free all season long.
Preventive spraying is definitely the way to go. By the time you see blackspot damage, dry, brown foliage at the base of the plants from spider mite damage, or flowers and leaves with chunks bitten out of them, the deed is done and it will take a big part of the season for the plants to recover and start producing again. It's best to establish a regular preventive spray regimen that will keep pests from ever gaining a foothold.
If you've never tried it, making flower arrangements with roses is fun and satisfying, soothing that creative urge that might be hidden away in the depths of your soul. The rules for rose arrangements are pretty much the same as those for other flowers, except the roses predominate. You can use only roses, or mix them with other flowers and foliage from the garden. Make dining table arrangements low, so guests can see each other across the table, but go wild with arrangements for the entryway or on the piano.
---
Ann Hooper is the president of Primary Products.

Red Maeng Da Vs. Red Bali Kratom: What's The Difference?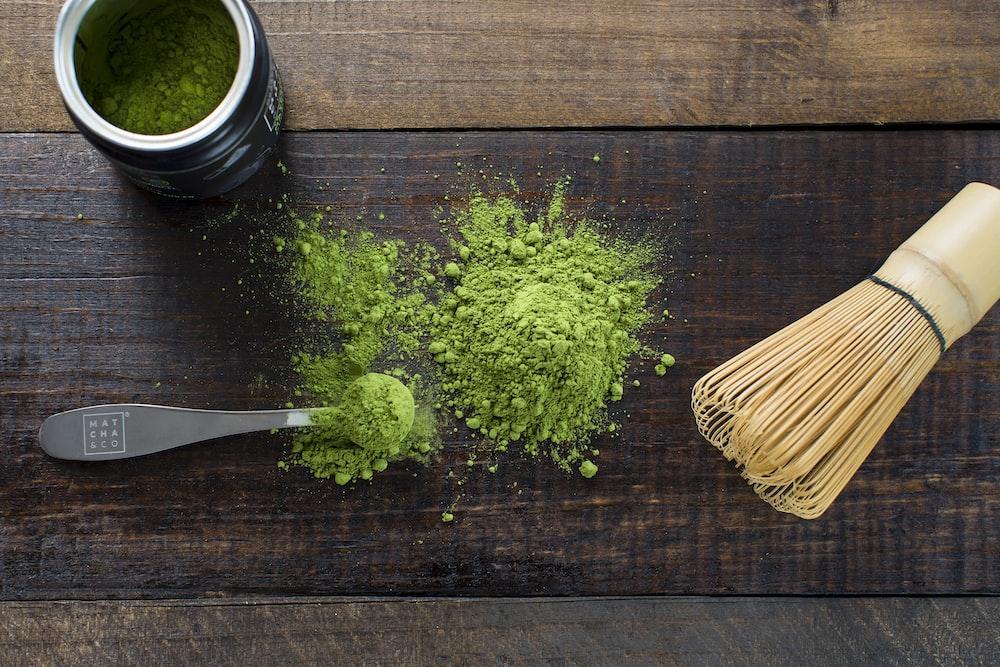 If you're interested in trying kratom, you may have seen Red Vein Maeng Da and Red Vein Bali Kratom. Both red kratom strain are popular among the world's users, but what's the difference between them?
This article will compare red maeng da vs red bali kratom, including its effects, dosage, and more. Both of these red strains are very popular and have many similarities. Though there are similarities between both strains, they do have some differences.
Keep reading to learn more about the red Maeng da and the red Bali strain, and find out which one is right for you!
Red Maeng Da Kratom Strains
Red Maeng Da Kratom strains are among the most popular strains of kratom. They are known for their high levels of alkaloids, which gives them their distinctive red color. They are also known for their powerful effects.
Red Maeng Da kratom strains are typically grown in the rainforests of Indonesia. The name "Maeng Da" actually means "pimp grade" in Thai, which is ideal given the strain's reputation for being one of the strongest kratom strains.
These strains can be found in various forms, including powder, capsules, and leaves. The most popular way to take Red Maeng Da kratom is in capsule form, allowing for more precise dosage.
It is also popular for making kratom tea, as the leaves can be steeped in hot water to make tea.
As a result, some kratom fans feel that the name Maeng Da implies excellent quality and potency. If you're one among the many kratom users looking for high quality red kratom strains or good quality kratom products, Red Maeng Da might be the way to go.
But it is essential to consult a medical professional before taking prescription medication or being affected by a serious medical condition, as it sometimes tends to have the opposite effect.
Red Bali Strains
When it comes to taking red Bali kratoms, there are some facts that you should know. Red vein strains are obtained from a method called grafting.
It is a process in which two different red vein plants are mixed to get the result of a combined characteristic.
Red Bali is one of kratom's most famous red strains. Not only is it popular, but it is also one of the high-potency strains.
Many believe that red Bali is the most muscular strain of kratom as it might help relieve pain and physical discomfort. If you're looking for a potent pain reliever, kratom experience, or mood enhancement, red Bali is the way to go.
Comparing Red Maeng Da Vs. Red Bali Kratom?
Red Maeng Da vs. Bali kratoms – They are two different essential kratom strains of the same plant.
Both strains are sold as dietary supplements and are widely used for their purported relaxing effects.
While their organic compounds share some similarities, there are also some crucial differences between these two strains.
Dosage
Their universal doses are the first comparison of red Maeng da vs. red Bali kratom. For red Maeng Da, the recommended dose is between 2-4 grams, while for red Bali, the recommended dose is between 3-5 grams. Red Bali can be quite sedating, causing you to feel tired in higher doses (5+ grams).
Color Of Veins
The following comparison between red Maeng da vs. red Bali kratoms is the color of their veins.
Red Maeng da has red veins, and red Bali has green veins. The different colors indicate different alkaloid profiles. Red Maeng da typically has a higher concentration of mitragynine, while red Bali has a higher concentration of 7-hydroxymitragynine.
Red Maeng da is more stimulating, while red Bali is more sedating. Red Maeng da is more energizing and is better for daytime use. Red Bali is better for nighttime use because it can help you relax and fall asleep.
The color of kratom veins is just one of the many factors that determine its effects. Other factors include the strain, the region it's from, the quality, and how it's prepared.
Red Kratom Strain: Mature Leaves Available
On the other hand, Red kratom is said to be the most sedating of all kratom vein colors. They're also famous for providing Chronic Pain relief and relaxation.
Green Maeng Da Vein: Middle Years Leaves
Next, Green kratom is said to be in the middle of the White and Red kratom strain. They're also famous for providing a balance of both Sedation and Stimulation.
Efficacy
Both red Maeng Da and Bali kratom are effective in providing pain relief, but red Maeng Da is more potent and has longer-lasting pain-relieving effects.
User Experience
Some kratom enthusiasts prefer red Maeng Da for its relaxing effect, while others find red Bali to be more mood-boosting. Ultimately, it comes down to personal preference.
When comparing both kratoms, it is clear that both kratoms have their unique benefits.
Red Maeng Da is more potent and has a longer-lasting effect, while red Bali is more relaxing. Ultimately, the decision of which strain to take comes from personal preferences.
Origin
Red Maeng Da originates from Thailand and gets its name from a water bug called "Maeng" Conversely, red Bali kratoms come from Indonesia.
The difference in origin can affect the user experience as each kratom can offer different benefits. For example, Red Maeng Da is more energized, while Red Bali is more relaxed.
Alkaloids
Mitragynine and 7-hydroxy mitragynine, which bind the opioid receptors, are two essential alkaloids in kratom.
Red Bali kratoms and Red Maeng Da kratom include a variety of alkaloids, including these two in particular.
Other alkaloids are also present. You will discover that the alkaloids provided by each strain will vary from one another.
Location
Red Maeng Da is domestically grown in Thailand, while red Bali is grown on the Indonesian island. Red Maeng da can be found in some countries, but you have to look for the legality in places like San Diego, Rhode Island, Sarasota county, and union county.
Daytime Energy Levels
Red Maeng Da vs. Red Bali Kratom – These kratom strains come from the same family of trees, the Mitragyna Speciosa.
The difference between the two strains lies in their potency and effects. Maeng Da is widely considered the most potent strain of kratom, while Red Bali is known for its relaxing effect.
Potency
While kratom is still in the process of getting approved by the FDA as a dietary supplement, many medical professionals believe in its potential as a supplemental dietary product.
Compared to Red vein Bali, Red Maeng Da appears to be less potent but more balanced. Red Maeng Da is often used as a pain reliever, while Red Bali is commonly used to alleviate discomfort and enhance mood.
Popularity
Red Bali is one of the most popular kratoms because it boosts mood and provides relaxation. Red Maeng Da is also a popular strain, but it is more well-known for its potent effects.
Which One Should You Try?
There is no definitive answer related to it. It ultimately comes down to personal preference. Some people prefer red maeng da for its potent effects, while others find red bali more relaxing.
Try out both strains to see which one works. Red Maeng Da and Red Bali kratom are two of the most popular strains of kratom.
Both kratoms offer a variety of benefits, including relief from pain, increased energy levels, and improved mood. Red Maeng Da is more potent, while red Bali is more relaxing.
Final Thoughts
While red Maeng Da is more potent, red Bali is more relaxing. Ultimately, the decision of which strain to take comes from one's experience of using it. It is essential to start with a low dose and increase it gradually to avoid side effects.