Save Your Garbage for Your Greenhouse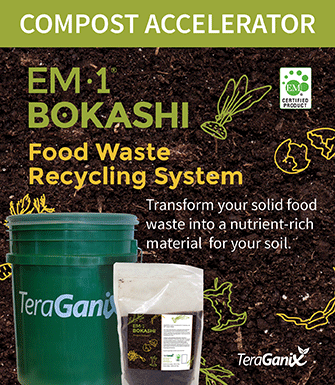 Compost Food Scraps with Worms
Several years ago when my husband's parents first visited our new home, I snapped a picture of my father-in-law fleeing across the deck upon realizing the object he was studying was a worm bin. Despite my best efforts, he was not convinced to look in the bin to see the rich humus and castings. Just after his visit, I received a mini worm farm from a trade show. No more than three inches high, the bin was the perfect home for a few gummy worms. Needless to say, my father-in-law's stocking present that winter was a hit with the family and is a long-standing source for jokes.
Composting with Worms is Clean and Odor Free
The thought of worms eating garbage, called vermicomposting, may not sound appealing, but the process is surprisingly easy and the results are stunning when used in your garden.  When my worms first arrived and I set them in their new bedding, I was expecting to be just a little grossed out. I was wrong. Not only was it clean, it was fascinating. The bin never smells bad, and it's amazing how much the worms eat. In the last few years there has been a wealth of information on composting and a dramatic rise in popularity. Small worm farms are popping up in many communities and new products make it easier than ever for home owners to compost their food waste.
Nature's Best Fertilizer
Worm castings are a wonderful addition to any garden, especially an organic one. Vermicompost contains more healthful benefits than other types of compost. Worm castings are fully digested and "mature" while garden compost may contain some pathogens as well as weed seeds.  This is not to say that all composting is not beneficial, just that vermicompost provides the best plant nutrients.  This wonderful natural fertilizer provides macro and micro nutrients plants can readily access. When plants are healthy, they are more resistant to disease and garden pests. Worm farmers, A Tasteful Garden, report as little as one tablespoon of worm castings will fertilize a 6" container for as long as two months. The slow release nutrients do not leech out of the soil and will not burn even the most sensitive plant.
Worm castings are a gardener's gold. Castings, the worm's waste, are rich in digested plant material, enzymes, bacteria, nitrogen, phosphorus, potash and calcium. A worm's digestion kills human pathogens resulting in a completely safe 100% organic and non-toxic fertilizer. Soil structure is improved with the addition of worm castings. Worm castings add organic matter to the soil increasing drainage; root aeration and can lessen the effects of erosion.  Worm castings will hold two to three times their volume in water, which reduces overall watering requirements.
Environmental Benefits
Food waste often ends up in either the landfill or washed down a garbage disposal. Using the garbage disposal consumes roughly four gallons of water per minute. Many countries in Europe do not allow garbage disposals due to the increased stain on water treatment facilities.  Some cities in the US are following suit.  Raleigh, NC instituted a ban in 2008 on the installation or replacement of garbage disposals connected to the city's sewer system. If caught violating the new law, fines are as much as $25,000 per day.
Some gardeners advocate composting food scraps in traditional garden compost; however, food waste must be composted carefully.  Most home compost piles are not hot enough to decompose food waste without producing odor and attracting rodents. Active compost bins will produce finished humus in roughly 21 days or less.  This type of composting requires an adequate mixture of moisture, greens, nitrogen, and brown material such as leaves or small twigs, and frequent turning. Vermicompost is an effective and easy way to eliminate food waste and can be done all year.  Worms can eat roughly ½ of their body weight daily.  When in a healthy environment, they multiply quickly and will easily compost a family's food scraps.
How to Compost with Worms
Composting food scraps with worms is fairly straight forward.  Worms need a dark environment, air, damp bedding and a food source.  Worms will eat most organic matter but prefer vegetable waste. Animal products, fatty foods and heavily spiced foods are best left out of the container.  Eggshells do not compost easily, but work much better when finely ground.  Coffee grounds are a favorite with worms, and are turned quickly into castings.
Regardless of the type of bin you select or build, you will want to start with high quality red worms. Garden earth worms will not work.  Red worms are available on-line and arrive in a small box packed with bedding. A one pound order will yield approximately 1,000 little red wigglers which must be situated in their new home quickly before they will eat their way out of the packaging and the box.  To prepare the bin, place bedding material in the bottom of the bin. The bedding must be damp like sponge but not wet.  Newspaper, torn cardboard or coco-fiber work well. My bin used coco-fiber which maintained a very good moisture balance and did not dry out to quickly while the worms established themselves.  The worms do not like light, so you will see them for a few moments when you first open the packaging, but they bury quickly into the bedding material once released.
Start slowly feeding the worms while they get used to their new home.  It is important not to over feed them at first. As they grow and reproduce, they will consume more waste.  To establish your bin faster, you can speed up digestion by breaking the food down before feeding it to the worms. Scraps cut into small pieces will break down much more quickly than large pieces.  For even faster results, food scraps can be frozen then thawed or added to a blender and blended.  It can take as long as a year or slightly longer to establish a mature worm bin, but the steps above will significantly reduce that time.
If done properly, worm bins do not create any odor; however, from time to time things may be out of balance. If you spot flies in the bin or insect larva, there is good indication the bin is to acidic.  If this happens, the problem is easily corrected by covering the top of the bin lightly with damp paper then sprinkling a small amount of lime on the paper.  Worms like moderate temperatures and will not do well in hot or cold weather.   Greenhouses are an excellent place to locate your worm bin most of the year, provided you are controlling the temperature. Worms will not want to get much below 55° and will need to be moved in the summer when temperatures are much above 75°.  Ideally the bin will be close to your house to it is easy to add the food scraps. You can store them in a compost pail containing a carbon filter to reduce odor in your kitchen, then feed the worms weekly. If you do not have an indoor location for your bin, you can insulate the bin to cool and or heat it.
Types of Worm Bins
There are two basic designs for worm bins: single and multi-tiered bins. Since tiered bins are the most basic of the two. This is the most common home made bin and requires little more than a plastic tub a small drill to make air holes and some damp newspaper. There are some good videos on You Tube showing some homemade systems.  The downside with single tier bins is the work required to use the castings. Castings must be filtered to remove worms before using in the greenhouse or garden. This can be a messy process and slow down production.
Multi-tier systems are the easiest to use. Bins start as a single layer; however, when they fill with castings, a second bin with a screen on the bottom is added to the top of the system. New food is placed in the top bin causing worms to migrate to the upper level.  As the worms produce new castings, the fine material falls through the screen. Excess water flows through the system into a water collection reservoir for the collection of worm tea. Once several layers are full, the bottom bin may be removed and used in the garden. Once emptied it is placed on the top of the system. Two bins readily available for home use include the Can-O-Worms and the Worm Farm.
When selecting your worm bin, keep in mind the size you will need. Your bin will need approximately one square foot for each pound per week of waste. If the size of your bin is too large, you may need to feed your worms more than the waste you create. Some food waste is easily supplemented with non-food scraps. Worms will eat many types of paper (not magazine paper or shiny junk mail), as well as the waste from vacuum cleaners and hair. Some local coffee shops bag their used coffee grounds which work very well in the compost mix. It is also possible to compost pet waste, however, some types of animal waste are not safe to compost for use in the garden. The Pet Poo Converter is specifically designed for animal waste. The manufacturer recommends a dedicated system for pet waste as worms must have a consistent diet.
How to Use Your Worm Castings
Worm castings are a wonderful solution to common the greenhouse problems of watering, fertilizing existing containers, and deterring harmful insects. Containers that winter over in a greenhouse require frequent fertilizing. Adding a thin layer, up to an inch, of worm castings to the top of the container will supply constant nutrients as well as reduce the amount of water and time spent maintaining the container.  Reapply at least every few months.
Castings also make a wonderful seed starter. Seeds do not need nutrients to germinate, however, the first 72 hours after the first leaves appear is a critical time for the plant. By planting seeds in small containers with mixture of worm castings covered by a small layer of coco-fiber make for an excellent starter mix. The coco-fiber supplies the moisture and structure needed for the germination. Once the root grows into the worm castings, it is provided with water-soluble nutrients the plant can use immediately.
Mix castings with potting soil for transplanting. Use roughly 10% to 20% castings to potting soil. This mix will hold water better than the potting soil alone while providing a constant supply of nutrients. As with greenhouse plants, adding a layer to the top of outdoor containers or houseplants is an easy way to refresh a container. If transplanting into the ground, a handful of castings at the base of the planting hole for small plants will suffice.  Using castings will decrease instances of transplant shock.
Two methods for applying worm castings to landscaping and gardening include mulching and compost tea. Sensitive plants are easily mulched by adding a small amount of castings around the base of the plant. The castings continue to break down and compost after application. This application will discourage harmful nematodes from attacking plant's roots but will provide a healthy environment for beneficial insects.
Compost tea is made from worm castings and highly oxygenated water.  Just as with a passive compost pile, the compost will turn anaerobic and start to stink without the proper amount of aeration.  A pump with bubblers and added molasses will help to brew this tea. Once complete, the product must be applied immediately.  The tea is an excellent foliar spray and is also good applied to the plant's roots.  Many organic gardeners claim by adding properly composted tea to their garden in the spring they encourage beneficial insects and healthy growth all season.  There are several compost tea brewers available for home gardeners and also directions for brewing tea on the internet.  If you decide to make your own tea brewing system, make sure to select a design that uses a pump.
Once you are over the "gross" factor, if you are subject to it, you will find vermicomposting easy and rewarding.  Just like checking on your seedlings, tending to worms is interesting and fun too.  Children love to feed and monitor the worms and it's even more fun to see the dramatic results.  My father-in-law has noticed the results of own worm composting efforts, but he still won't look in the bin. Clearly, worm composting is not for everyone, but it's the best gift you can give your garden or greenhouse plants.
Michelle Moore is the General Manager of the Greenhouse Catalog where she has worked with greenhouses for 20 years. Michelle writes and lectures about greenhouse gardening as an Oregon State University Master Gardener and member of Garden Writers Association. Michelle is a Fulbright Scholar and earned an International MBA from Thunderbird, School of Global Management.

Red Maeng Da Vs. Red Bali Kratom: What's The Difference?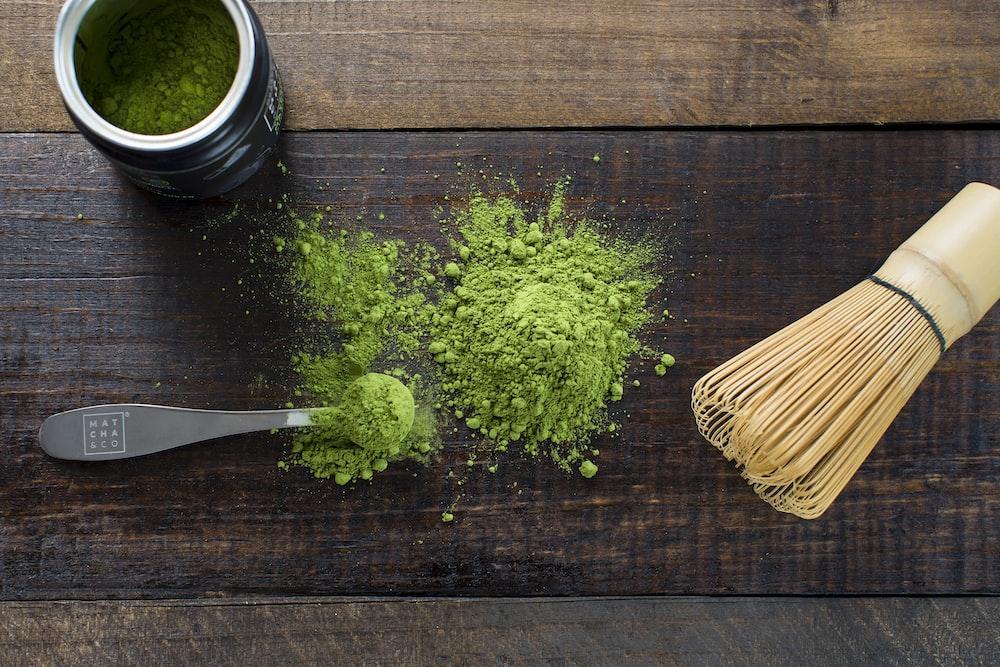 If you're interested in trying kratom, you may have seen Red Vein Maeng Da and Red Vein Bali Kratom. Both red kratom strain are popular among the world's users, but what's the difference between them?
This article will compare red maeng da vs red bali kratom, including its effects, dosage, and more. Both of these red strains are very popular and have many similarities. Though there are similarities between both strains, they do have some differences.
Keep reading to learn more about the red Maeng da and the red Bali strain, and find out which one is right for you!
Red Maeng Da Kratom Strains
Red Maeng Da Kratom strains are among the most popular strains of kratom. They are known for their high levels of alkaloids, which gives them their distinctive red color. They are also known for their powerful effects.
Red Maeng Da kratom strains are typically grown in the rainforests of Indonesia. The name "Maeng Da" actually means "pimp grade" in Thai, which is ideal given the strain's reputation for being one of the strongest kratom strains.
These strains can be found in various forms, including powder, capsules, and leaves. The most popular way to take Red Maeng Da kratom is in capsule form, allowing for more precise dosage.
It is also popular for making kratom tea, as the leaves can be steeped in hot water to make tea.
As a result, some kratom fans feel that the name Maeng Da implies excellent quality and potency. If you're one among the many kratom users looking for high quality red kratom strains or good quality kratom products, Red Maeng Da might be the way to go.
But it is essential to consult a medical professional before taking prescription medication or being affected by a serious medical condition, as it sometimes tends to have the opposite effect.
Red Bali Strains
When it comes to taking red Bali kratoms, there are some facts that you should know. Red vein strains are obtained from a method called grafting.
It is a process in which two different red vein plants are mixed to get the result of a combined characteristic.
Red Bali is one of kratom's most famous red strains. Not only is it popular, but it is also one of the high-potency strains.
Many believe that red Bali is the most muscular strain of kratom as it might help relieve pain and physical discomfort. If you're looking for a potent pain reliever, kratom experience, or mood enhancement, red Bali is the way to go.
Comparing Red Maeng Da Vs. Red Bali Kratom?
Red Maeng Da vs. Bali kratoms – They are two different essential kratom strains of the same plant.
Both strains are sold as dietary supplements and are widely used for their purported relaxing effects.
While their organic compounds share some similarities, there are also some crucial differences between these two strains.
Dosage
Their universal doses are the first comparison of red Maeng da vs. red Bali kratom. For red Maeng Da, the recommended dose is between 2-4 grams, while for red Bali, the recommended dose is between 3-5 grams. Red Bali can be quite sedating, causing you to feel tired in higher doses (5+ grams).
Color Of Veins
The following comparison between red Maeng da vs. red Bali kratoms is the color of their veins.
Red Maeng da has red veins, and red Bali has green veins. The different colors indicate different alkaloid profiles. Red Maeng da typically has a higher concentration of mitragynine, while red Bali has a higher concentration of 7-hydroxymitragynine.
Red Maeng da is more stimulating, while red Bali is more sedating. Red Maeng da is more energizing and is better for daytime use. Red Bali is better for nighttime use because it can help you relax and fall asleep.
The color of kratom veins is just one of the many factors that determine its effects. Other factors include the strain, the region it's from, the quality, and how it's prepared.
Red Kratom Strain: Mature Leaves Available
On the other hand, Red kratom is said to be the most sedating of all kratom vein colors. They're also famous for providing Chronic Pain relief and relaxation.
Green Maeng Da Vein: Middle Years Leaves
Next, Green kratom is said to be in the middle of the White and Red kratom strain. They're also famous for providing a balance of both Sedation and Stimulation.
Efficacy
Both red Maeng Da and Bali kratom are effective in providing pain relief, but red Maeng Da is more potent and has longer-lasting pain-relieving effects.
User Experience
Some kratom enthusiasts prefer red Maeng Da for its relaxing effect, while others find red Bali to be more mood-boosting. Ultimately, it comes down to personal preference.
When comparing both kratoms, it is clear that both kratoms have their unique benefits.
Red Maeng Da is more potent and has a longer-lasting effect, while red Bali is more relaxing. Ultimately, the decision of which strain to take comes from personal preferences.
Origin
Red Maeng Da originates from Thailand and gets its name from a water bug called "Maeng" Conversely, red Bali kratoms come from Indonesia.
The difference in origin can affect the user experience as each kratom can offer different benefits. For example, Red Maeng Da is more energized, while Red Bali is more relaxed.
Alkaloids
Mitragynine and 7-hydroxy mitragynine, which bind the opioid receptors, are two essential alkaloids in kratom.
Red Bali kratoms and Red Maeng Da kratom include a variety of alkaloids, including these two in particular.
Other alkaloids are also present. You will discover that the alkaloids provided by each strain will vary from one another.
Location
Red Maeng Da is domestically grown in Thailand, while red Bali is grown on the Indonesian island. Red Maeng da can be found in some countries, but you have to look for the legality in places like San Diego, Rhode Island, Sarasota county, and union county.
Daytime Energy Levels
Red Maeng Da vs. Red Bali Kratom – These kratom strains come from the same family of trees, the Mitragyna Speciosa.
The difference between the two strains lies in their potency and effects. Maeng Da is widely considered the most potent strain of kratom, while Red Bali is known for its relaxing effect.
Potency
While kratom is still in the process of getting approved by the FDA as a dietary supplement, many medical professionals believe in its potential as a supplemental dietary product.
Compared to Red vein Bali, Red Maeng Da appears to be less potent but more balanced. Red Maeng Da is often used as a pain reliever, while Red Bali is commonly used to alleviate discomfort and enhance mood.
Popularity
Red Bali is one of the most popular kratoms because it boosts mood and provides relaxation. Red Maeng Da is also a popular strain, but it is more well-known for its potent effects.
Which One Should You Try?
There is no definitive answer related to it. It ultimately comes down to personal preference. Some people prefer red maeng da for its potent effects, while others find red bali more relaxing.
Try out both strains to see which one works. Red Maeng Da and Red Bali kratom are two of the most popular strains of kratom.
Both kratoms offer a variety of benefits, including relief from pain, increased energy levels, and improved mood. Red Maeng Da is more potent, while red Bali is more relaxing.
Final Thoughts
While red Maeng Da is more potent, red Bali is more relaxing. Ultimately, the decision of which strain to take comes from one's experience of using it. It is essential to start with a low dose and increase it gradually to avoid side effects.