Solving and Preventing Garden Fungi Problems Naturally
What are Fungi
Fungi are interesting in that they are neither plants nor animals and have their own classification. The main distinction lies in how they feed. Plants make their own food using chlorophyll, sunlight, water, and carbon dioxide. Animals eat and digest food, but fungi neither produce nor eat food. They absorb food by sending parts of their body called hyphae directly into the food where they secrete chemicals that break down the food into a form that they can them absorb back directly into their cells. Unfortunately many undesirable fungi damage plants by absorbing food and water from their hosts.
Fungi are not all bad, and many underground fungi serve important functions, helping plant roots to absorb water and nutrients. Beneficial fungi are also responsible for breaking down the organic matter in soil and compost heaps into usable plant nutrients. Unfortunately harmful fungi also cause most of the diseases likely to be found in the home garden. Many of these fungi reproduce through spores that are blown by the wind making them quite mobile from plant to plant. Other fungi can survive for years in infected soil only to become active again once a host plant is available. Fortunately there are effective forms of treatment for most fungal plant problems.
Steps to Avoid Fungal Disease
Even most chemical treatments for fungus are most effective as preventative measures, rather than fungal treatments, and full blown fungus problems can be difficult to fix. Several steps should be taken to prevent fungal disease:
Properly space plants when starting the garden to allow for good air circulation and use fans for circulation in greenhouses.

If a particular garden location has had fungus problems in the past, consider taking steps to amend the soil (described below) before planting.

Wash and disinfect planting containers before replanting. A 10% bleach and water solution may be used for disinfecting.

Apply fresh mulch around the base of plants each growing season. Straw works quite well because it is slow to decompose and dries quickly.

Trim lower leaves of plants to keep them off the ground.

Water around the base of plants and avoid wetting the leaves.

While treating infected plants, rake and remove fallen leaves and do not add these to the compost pile.

In container gardening, move infected plants to a location away from others while treating, and treat the plants in proximity as a preventative measure.
Cornmeal as an Organic Fungicide
Perhaps the best preventative weapon against fungus is common corn meal, and since it is entirely organic, it can be used on edible crops. Cornmeal contains beneficial organisms which are believed to be at least as effective as common chemical fungicides. The interesting thing is how cornmeal works its magic. Cornmeal attracts a good fungus that goes to work in the garden to kill off disease causing fungi. The best way to use cornmeal as a fungi preventative is to work it into the soil at a rate of two pounds for every 100 square feet. This method of application has the added benefit of adding nutrients to the soil. A cornmeal spray can also be made by soaking one cup of cornmeal in a gallon of water overnight and straining. Food grade cornmeal can be bought at any grocery, but it is much more economical to buy horticultural cornmeal in bulk from local livestock feed stores..
Sulfur
Sulfur is commonly used as a fungicide and insecticide. Sulfur can be applied in either dust or spray form, but spray may be the best option because the dust can irritate both eyes and lungs.  As with all foliar sprays, it is best to apply sulfur spray in the morning or evening when the sun is less intense and temperatures are lower to avoid burning leaf surfaces. When using as a preventative measure or as a treatment for diseased plants, sulfur and most other sprays should be used at ten day intervals. Care should also be taken to wet both the top and underside of leaves.
Milk Spray
Is safe and can be particularly effective at treating powdery mildews, downy mildews, scab, and rust. Mix whole milk into a 50:50 solution with water and spray infected plants at 10 day intervals.
Triple Threat SOS Spray – Soda, Oil and Soap
A very effective fungicidal treatment can be made with three common products from the grocery store. To one gallon of water, add one table spoon each of baking soda, vegetable oil (or horticultural oil) and natural dish soap (or insecticidal soap). Many gardeners have been using store bought natural dish soap for years and swear by it and others feel there are advantages to using insecticidal soap available from garden centers. The same goes for vegetable oil verses horticultural oil from garden centers.
Neem Oil
Neem is a natural extract from the Neem Tree that has a broad spectrum of uses around the home garden as an insecticide and fungicide. Perhaps the greatest benefit of using neem oil is that it doesn't harm or discourage beneficial insects like butterflies, earthworms, and bees. In addition to acting as a powerful fungicide, neem oil makes plants taste bitter so harmful insects do not want to eat them. Visit the following websites to learn more about some popular neem oil formulations:
Potassium Bicarbonate Sprays
Like baking soda (sodium bicarbonate), potassium bicarbonate has strong fungicidal properties. The following are sodium bicarbonate based products:
Herbal Fungicides
A promising new product offers an herbal alternative for treating insect and fungus problems and it smells good too.
Remember that a good offense is a good defense when it comes to preventing fungus problems. Apply the clean gardening practices listed in this article, and you will be well on your way to eliminating most fungus problems before they start.
Dr. Christopher J. Kline is a master gardener and writer.

Red Maeng Da Vs. Red Bali Kratom: What's The Difference?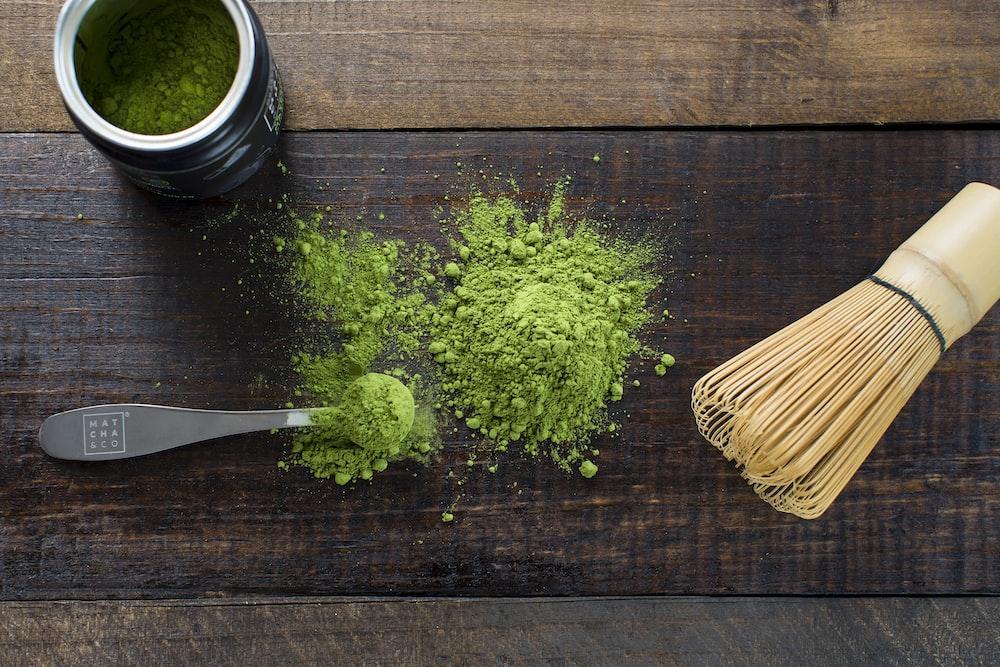 If you're interested in trying kratom, you may have seen Red Vein Maeng Da and Red Vein Bali Kratom. Both red kratom strain are popular among the world's users, but what's the difference between them?
This article will compare red maeng da vs red bali kratom, including its effects, dosage, and more. Both of these red strains are very popular and have many similarities. Though there are similarities between both strains, they do have some differences.
Keep reading to learn more about the red Maeng da and the red Bali strain, and find out which one is right for you!
Red Maeng Da Kratom Strains
Red Maeng Da Kratom strains are among the most popular strains of kratom. They are known for their high levels of alkaloids, which gives them their distinctive red color. They are also known for their powerful effects.
Red Maeng Da kratom strains are typically grown in the rainforests of Indonesia. The name "Maeng Da" actually means "pimp grade" in Thai, which is ideal given the strain's reputation for being one of the strongest kratom strains.
These strains can be found in various forms, including powder, capsules, and leaves. The most popular way to take Red Maeng Da kratom is in capsule form, allowing for more precise dosage.
It is also popular for making kratom tea, as the leaves can be steeped in hot water to make tea.
As a result, some kratom fans feel that the name Maeng Da implies excellent quality and potency. If you're one among the many kratom users looking for high quality red kratom strains or good quality kratom products, Red Maeng Da might be the way to go.
But it is essential to consult a medical professional before taking prescription medication or being affected by a serious medical condition, as it sometimes tends to have the opposite effect.
Red Bali Strains
When it comes to taking red Bali kratoms, there are some facts that you should know. Red vein strains are obtained from a method called grafting.
It is a process in which two different red vein plants are mixed to get the result of a combined characteristic.
Red Bali is one of kratom's most famous red strains. Not only is it popular, but it is also one of the high-potency strains.
Many believe that red Bali is the most muscular strain of kratom as it might help relieve pain and physical discomfort. If you're looking for a potent pain reliever, kratom experience, or mood enhancement, red Bali is the way to go.
Comparing Red Maeng Da Vs. Red Bali Kratom?
Red Maeng Da vs. Bali kratoms – They are two different essential kratom strains of the same plant.
Both strains are sold as dietary supplements and are widely used for their purported relaxing effects.
While their organic compounds share some similarities, there are also some crucial differences between these two strains.
Dosage
Their universal doses are the first comparison of red Maeng da vs. red Bali kratom. For red Maeng Da, the recommended dose is between 2-4 grams, while for red Bali, the recommended dose is between 3-5 grams. Red Bali can be quite sedating, causing you to feel tired in higher doses (5+ grams).
Color Of Veins
The following comparison between red Maeng da vs. red Bali kratoms is the color of their veins.
Red Maeng da has red veins, and red Bali has green veins. The different colors indicate different alkaloid profiles. Red Maeng da typically has a higher concentration of mitragynine, while red Bali has a higher concentration of 7-hydroxymitragynine.
Red Maeng da is more stimulating, while red Bali is more sedating. Red Maeng da is more energizing and is better for daytime use. Red Bali is better for nighttime use because it can help you relax and fall asleep.
The color of kratom veins is just one of the many factors that determine its effects. Other factors include the strain, the region it's from, the quality, and how it's prepared.
Red Kratom Strain: Mature Leaves Available
On the other hand, Red kratom is said to be the most sedating of all kratom vein colors. They're also famous for providing Chronic Pain relief and relaxation.
Green Maeng Da Vein: Middle Years Leaves
Next, Green kratom is said to be in the middle of the White and Red kratom strain. They're also famous for providing a balance of both Sedation and Stimulation.
Efficacy
Both red Maeng Da and Bali kratom are effective in providing pain relief, but red Maeng Da is more potent and has longer-lasting pain-relieving effects.
User Experience
Some kratom enthusiasts prefer red Maeng Da for its relaxing effect, while others find red Bali to be more mood-boosting. Ultimately, it comes down to personal preference.
When comparing both kratoms, it is clear that both kratoms have their unique benefits.
Red Maeng Da is more potent and has a longer-lasting effect, while red Bali is more relaxing. Ultimately, the decision of which strain to take comes from personal preferences.
Origin
Red Maeng Da originates from Thailand and gets its name from a water bug called "Maeng" Conversely, red Bali kratoms come from Indonesia.
The difference in origin can affect the user experience as each kratom can offer different benefits. For example, Red Maeng Da is more energized, while Red Bali is more relaxed.
Alkaloids
Mitragynine and 7-hydroxy mitragynine, which bind the opioid receptors, are two essential alkaloids in kratom.
Red Bali kratoms and Red Maeng Da kratom include a variety of alkaloids, including these two in particular.
Other alkaloids are also present. You will discover that the alkaloids provided by each strain will vary from one another.
Location
Red Maeng Da is domestically grown in Thailand, while red Bali is grown on the Indonesian island. Red Maeng da can be found in some countries, but you have to look for the legality in places like San Diego, Rhode Island, Sarasota county, and union county.
Daytime Energy Levels
Red Maeng Da vs. Red Bali Kratom – These kratom strains come from the same family of trees, the Mitragyna Speciosa.
The difference between the two strains lies in their potency and effects. Maeng Da is widely considered the most potent strain of kratom, while Red Bali is known for its relaxing effect.
Potency
While kratom is still in the process of getting approved by the FDA as a dietary supplement, many medical professionals believe in its potential as a supplemental dietary product.
Compared to Red vein Bali, Red Maeng Da appears to be less potent but more balanced. Red Maeng Da is often used as a pain reliever, while Red Bali is commonly used to alleviate discomfort and enhance mood.
Popularity
Red Bali is one of the most popular kratoms because it boosts mood and provides relaxation. Red Maeng Da is also a popular strain, but it is more well-known for its potent effects.
Which One Should You Try?
There is no definitive answer related to it. It ultimately comes down to personal preference. Some people prefer red maeng da for its potent effects, while others find red bali more relaxing.
Try out both strains to see which one works. Red Maeng Da and Red Bali kratom are two of the most popular strains of kratom.
Both kratoms offer a variety of benefits, including relief from pain, increased energy levels, and improved mood. Red Maeng Da is more potent, while red Bali is more relaxing.
Final Thoughts
While red Maeng Da is more potent, red Bali is more relaxing. Ultimately, the decision of which strain to take comes from one's experience of using it. It is essential to start with a low dose and increase it gradually to avoid side effects.