Using Soil Amendments in Soil Management Practices
The growing season is half over and the beauty of your garden reflects all the hard work you have put into it; all the planning and planting plus the weed pulling and back aching. But the bell pepper near the back of the garden has produced next to nothing and has only a few flowers in bloom. With a slight feeling of defeat you decide to go to your local garden supply center and purchase a liquid nutrient supplement that is high in phosphorus and low in nitrogen. You return home, use the fertilizer according to the application rates listed on the bottle and then you declare victory! But is this truly a victory, or is it just compensating for something that your soil is lacking?
By using thoughtful soil management practices, a gardener can greatly reduce the need for supplemental nutrient assistance in a safe and natural way. Some liquid nutrient applications, though fast acting, can have unintended and relatively unseen ill effects on the soil. Liquid fertilizers can leave behind small amounts of nutrients and elements in the soil that can not be absorbed by the plants. Through time these elements can build up and destroy the bacterial / microbial balance of the soil.
However, this can be avoided by creating a nutrient and microbial rich soil that can support the plant through all stages of its life. By adding various amendments (many of which are organic), you can help preserve the natural health of your soil while, at the same time, increasing your yields. Soil amendments are usually added for 1 of 2 reasons. One is to improve the 'tilth' (drainage, consistency, etc.) and the other is for fertilization. Sometimes applying a material intended to improve 'tilth' can affect fertilization and vice versa. Fortunately there are amendments that improve the fertility of the soil.
Earthworm Castings
Castings are possibly the best organic soil amendment available today. They are a microbial rich naturally fine form of humus which is always a part of good soils. Humus is organic matter that has been broken down molecularly making the nutrients readily available to the plants roots. In this case items like grass clippings and food waste move through the worm's digestive system and are broken down. Most earthworm castings have an NPK of 1-0-0 and many have small amounts of calcium and magnesium along with other trace elements. However, what makes earthworm casting stand out is the fact that the form the nutrients are in is one that is easily up taken by the plant. In turn this makes the fertilizer longer lasting with less waste because the plant will only use it when it is needed. Another benefit of using earthworm casting is the fact that there are almost always tiny baby worms that are nearly invisible that will grow up in your soil and continue working long after your initial application.
Kelp Meal
Kelp meal is a dried seaweed product that is rich in minerals and essential nutrients. Most kelp meal is harvested from the cold waters of the North Atlantic and is organic as well as renewable. Kelp meal also acts as an excellent bio-activator. This means that when added to the soil it will help to break down other organic materials quickly so that the nutrients they posses can be easily utilized by the plant. Many people add kelp meal to there home compost piles to assist in the decomposition of grass clippings, leaves and kitchen waste.
Bone Meal
As the name implies, bone meal is made from the bones of many different kinds of animals. The bones are ground up, steamed at high heat and dried. Now that's what I call using the whole animal! Once again the importance of a humus rich soil comes into play. The bone meal is broken down on a molecular level by the bacteria in the humus. Bone meal is an excellent source of organic calcium and phosphorus which will encourage more blooms and better fruit set. It has also been found to help mend soils with heavy metal contamination (Mark Hodson & Eva Valsami – Jones 1999).
Compost
Compost works wonders to rejuvenate your soil and give it new life. Good compost is rich in beneficial micro organisms that work to break down organic materials in the soil. When the organic material breaks down completely it becomes humus, which is great for fertility and the suppression of disease in the soil. There are many different kinds of compost and some can be made at home including manure, mushroom, leaf and lawn clippings. Compost can even be made with the fruit and vegetable scraps from your kitchen. Different types of composts can be mixed together and with other soil amendments without worry.
Plants have genetically designed to complete their growth cycles. The only thing you need to do is provide any assistance that the plants may need in a healthy way. When you take great care in managing every aspect of your garden thoughtfully you will be rewarded in many ways. It can help you save money on food and, simultaneously, find some piece of mind in knowing how your food was grown.
Kyle Ladenburger is Garden & Greenhouse contributing editor and can be contacted at Klad@GardenAndGreenhouse.net.
Want more information? Read these articles:
Biochar an Ancient and New Technology
Requirements for Successful Soil-Based Vegetable Gardening
Plants Do Not Grow Well in Displaced Soil
Soil Amendments in a Changing World
Soil Microorganisms – The World You Can't See
Vermicompost Affects on Plants

Red Maeng Da Vs. Red Bali Kratom: What's The Difference?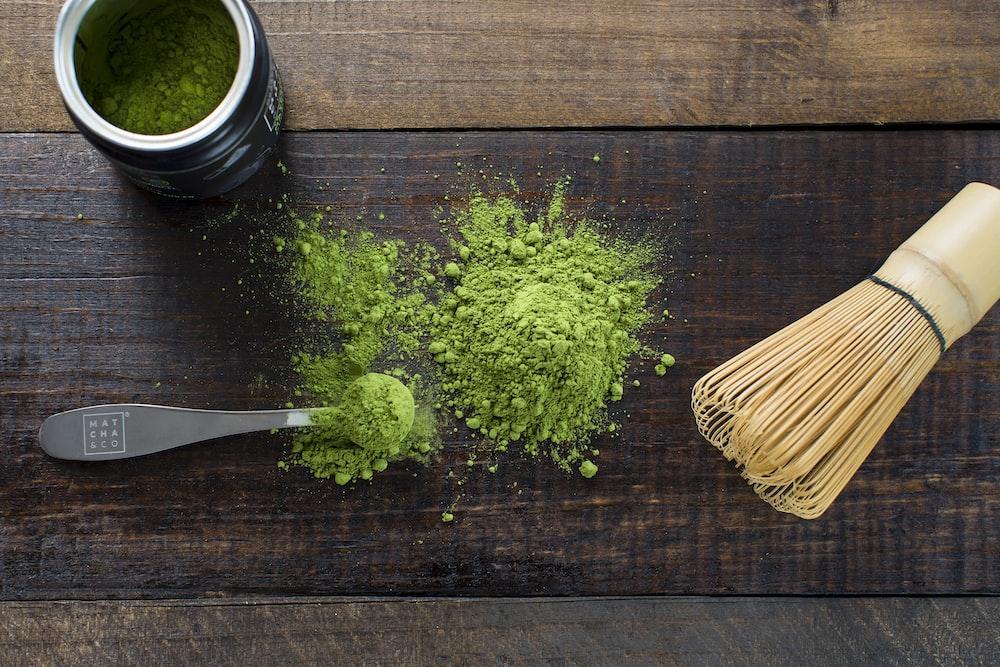 If you're interested in trying kratom, you may have seen Red Vein Maeng Da and Red Vein Bali Kratom. Both red kratom strain are popular among the world's users, but what's the difference between them?
This article will compare red maeng da vs red bali kratom, including its effects, dosage, and more. Both of these red strains are very popular and have many similarities. Though there are similarities between both strains, they do have some differences.
Keep reading to learn more about the red Maeng da and the red Bali strain, and find out which one is right for you!
Red Maeng Da Kratom Strains
Red Maeng Da Kratom strains are among the most popular strains of kratom. They are known for their high levels of alkaloids, which gives them their distinctive red color. They are also known for their powerful effects.
Red Maeng Da kratom strains are typically grown in the rainforests of Indonesia. The name "Maeng Da" actually means "pimp grade" in Thai, which is ideal given the strain's reputation for being one of the strongest kratom strains.
These strains can be found in various forms, including powder, capsules, and leaves. The most popular way to take Red Maeng Da kratom is in capsule form, allowing for more precise dosage.
It is also popular for making kratom tea, as the leaves can be steeped in hot water to make tea.
As a result, some kratom fans feel that the name Maeng Da implies excellent quality and potency. If you're one among the many kratom users looking for high quality red kratom strains or good quality kratom products, Red Maeng Da might be the way to go.
But it is essential to consult a medical professional before taking prescription medication or being affected by a serious medical condition, as it sometimes tends to have the opposite effect.
Red Bali Strains
When it comes to taking red Bali kratoms, there are some facts that you should know. Red vein strains are obtained from a method called grafting.
It is a process in which two different red vein plants are mixed to get the result of a combined characteristic.
Red Bali is one of kratom's most famous red strains. Not only is it popular, but it is also one of the high-potency strains.
Many believe that red Bali is the most muscular strain of kratom as it might help relieve pain and physical discomfort. If you're looking for a potent pain reliever, kratom experience, or mood enhancement, red Bali is the way to go.
Comparing Red Maeng Da Vs. Red Bali Kratom?
Red Maeng Da vs. Bali kratoms – They are two different essential kratom strains of the same plant.
Both strains are sold as dietary supplements and are widely used for their purported relaxing effects.
While their organic compounds share some similarities, there are also some crucial differences between these two strains.
Dosage
Their universal doses are the first comparison of red Maeng da vs. red Bali kratom. For red Maeng Da, the recommended dose is between 2-4 grams, while for red Bali, the recommended dose is between 3-5 grams. Red Bali can be quite sedating, causing you to feel tired in higher doses (5+ grams).
Color Of Veins
The following comparison between red Maeng da vs. red Bali kratoms is the color of their veins.
Red Maeng da has red veins, and red Bali has green veins. The different colors indicate different alkaloid profiles. Red Maeng da typically has a higher concentration of mitragynine, while red Bali has a higher concentration of 7-hydroxymitragynine.
Red Maeng da is more stimulating, while red Bali is more sedating. Red Maeng da is more energizing and is better for daytime use. Red Bali is better for nighttime use because it can help you relax and fall asleep.
The color of kratom veins is just one of the many factors that determine its effects. Other factors include the strain, the region it's from, the quality, and how it's prepared.
Red Kratom Strain: Mature Leaves Available
On the other hand, Red kratom is said to be the most sedating of all kratom vein colors. They're also famous for providing Chronic Pain relief and relaxation.
Green Maeng Da Vein: Middle Years Leaves
Next, Green kratom is said to be in the middle of the White and Red kratom strain. They're also famous for providing a balance of both Sedation and Stimulation.
Efficacy
Both red Maeng Da and Bali kratom are effective in providing pain relief, but red Maeng Da is more potent and has longer-lasting pain-relieving effects.
User Experience
Some kratom enthusiasts prefer red Maeng Da for its relaxing effect, while others find red Bali to be more mood-boosting. Ultimately, it comes down to personal preference.
When comparing both kratoms, it is clear that both kratoms have their unique benefits.
Red Maeng Da is more potent and has a longer-lasting effect, while red Bali is more relaxing. Ultimately, the decision of which strain to take comes from personal preferences.
Origin
Red Maeng Da originates from Thailand and gets its name from a water bug called "Maeng" Conversely, red Bali kratoms come from Indonesia.
The difference in origin can affect the user experience as each kratom can offer different benefits. For example, Red Maeng Da is more energized, while Red Bali is more relaxed.
Alkaloids
Mitragynine and 7-hydroxy mitragynine, which bind the opioid receptors, are two essential alkaloids in kratom.
Red Bali kratoms and Red Maeng Da kratom include a variety of alkaloids, including these two in particular.
Other alkaloids are also present. You will discover that the alkaloids provided by each strain will vary from one another.
Location
Red Maeng Da is domestically grown in Thailand, while red Bali is grown on the Indonesian island. Red Maeng da can be found in some countries, but you have to look for the legality in places like San Diego, Rhode Island, Sarasota county, and union county.
Daytime Energy Levels
Red Maeng Da vs. Red Bali Kratom – These kratom strains come from the same family of trees, the Mitragyna Speciosa.
The difference between the two strains lies in their potency and effects. Maeng Da is widely considered the most potent strain of kratom, while Red Bali is known for its relaxing effect.
Potency
While kratom is still in the process of getting approved by the FDA as a dietary supplement, many medical professionals believe in its potential as a supplemental dietary product.
Compared to Red vein Bali, Red Maeng Da appears to be less potent but more balanced. Red Maeng Da is often used as a pain reliever, while Red Bali is commonly used to alleviate discomfort and enhance mood.
Popularity
Red Bali is one of the most popular kratoms because it boosts mood and provides relaxation. Red Maeng Da is also a popular strain, but it is more well-known for its potent effects.
Which One Should You Try?
There is no definitive answer related to it. It ultimately comes down to personal preference. Some people prefer red maeng da for its potent effects, while others find red bali more relaxing.
Try out both strains to see which one works. Red Maeng Da and Red Bali kratom are two of the most popular strains of kratom.
Both kratoms offer a variety of benefits, including relief from pain, increased energy levels, and improved mood. Red Maeng Da is more potent, while red Bali is more relaxing.
Final Thoughts
While red Maeng Da is more potent, red Bali is more relaxing. Ultimately, the decision of which strain to take comes from one's experience of using it. It is essential to start with a low dose and increase it gradually to avoid side effects.