Container Gardening with Unique Objects
During the month of May, gardeners throughout the northeast start their container gardening. The weather is now warm enough for plants to survive night temperatures. An average gardener fills two or three containers with plants that frame the doorway on the front porch. The containers are typically cylindrical shaped or look like an urn. They may have raised ornamentation, stand on a pedestal, but the shapes are generally similar.
While this may be the norm, there is no reason why everyday objects cannot be converted into unique flower containers. Why throw out that old coffee pot when you can fill it with a geranium instead. The grill on the back porch broke. Instead of tossing it, load it up with potting soil and grow large vining plants. Left over PVC pipe, from your home's latest plumbing project, has two open ends where trailing petunias would look great. The same goes for the empty paint containers; they have a large opening for a single plant and you can drill drainage holes in the bottom. Virtually any object can be used as a flowerpot.
While you can plant a flower in any opening that does automatically mean it will thrive. To make it work you need to mimic a traditional flower pot and the main key to success is drainage. When you water the geranium in the coffee pot, there is nowhere for the water to go since it lacks a drainage hole. If water is allowed to build up in the container, your plant's roots will certainly rot. In order to avoid this scenario, the container will need drainage. If the container has a pliable bottom, feel free to drill holes in it. Each container will benefit from four or five holes. If you are planting in a glass coffee pot that cannot be drilled you will need to create artificial drainage.
This can be accomplished with several mediums. Regular gravel added to the bottom of the container will soak up a lot of the water. Broken pottery is a great option as it allows for plenty of drainage between the fragments, but few people have copious amounts of broken pottery sitting on a shelf. My personal favorite is the use of soda cans. Most families have them and if you don't, chances are good you can find some in the break room's trash can at work. Soda cans are made out of aluminum so they will not rot or rust; they are large in size and can be bent to fit into odd shapes. Roughly one quarter of the container should be dedicated to drainage material.
To further improve the drainage, the soil should be amended. A typical potting soil becomes very heavy and thick with time. The soil holds the water, which hurts the plant. When I have a container without drainage and even at times when a container does have drainage holes, I add coconut coir shells. These are purchased online and can be found at some gardening centers and orchid retailers. The coconut chips are about the size of a quarter and improve drainage by breaking up the condensed potting soil. Vermiculite and perlite are other good additives for drainage.
When it comes to what plants to use, I recommend "tough" plants. The lack of drainage can make many plants unhappy, even with improved drainage. Due to this I would not use "finicky" plants like begonias, caladiums or impatiens. These plants can struggle when planted in a regular flower bed and definitely do not like to be waterlogged. Better plants include geraniums, portulacas, snap dragons and coleus. These annuals can handle hot temperatures with average soil drainage.
Remember to fertilize your special containers as the plants still need food to grow. Water the flowers when you can tell they are starting to get dry, but before they are bone dry. Don't be afraid to experiment and see what grows. You are bound to have a plant that dies and when it does, rip it out and replace it with something that is working. Keep your eyes open around the house for a container; look at your friends' houses and at browse yard sales for deals. Give it a go and see what grows.
Lyndsey Roth is a regular Garden & Greenhouse contributor.
Want more information? Read these articles:
3 Common Container Garden Myths
Choosing the Right Plant for Container Gardening
Impact of Untreated Water Damage on Your Property and What Precautions to Take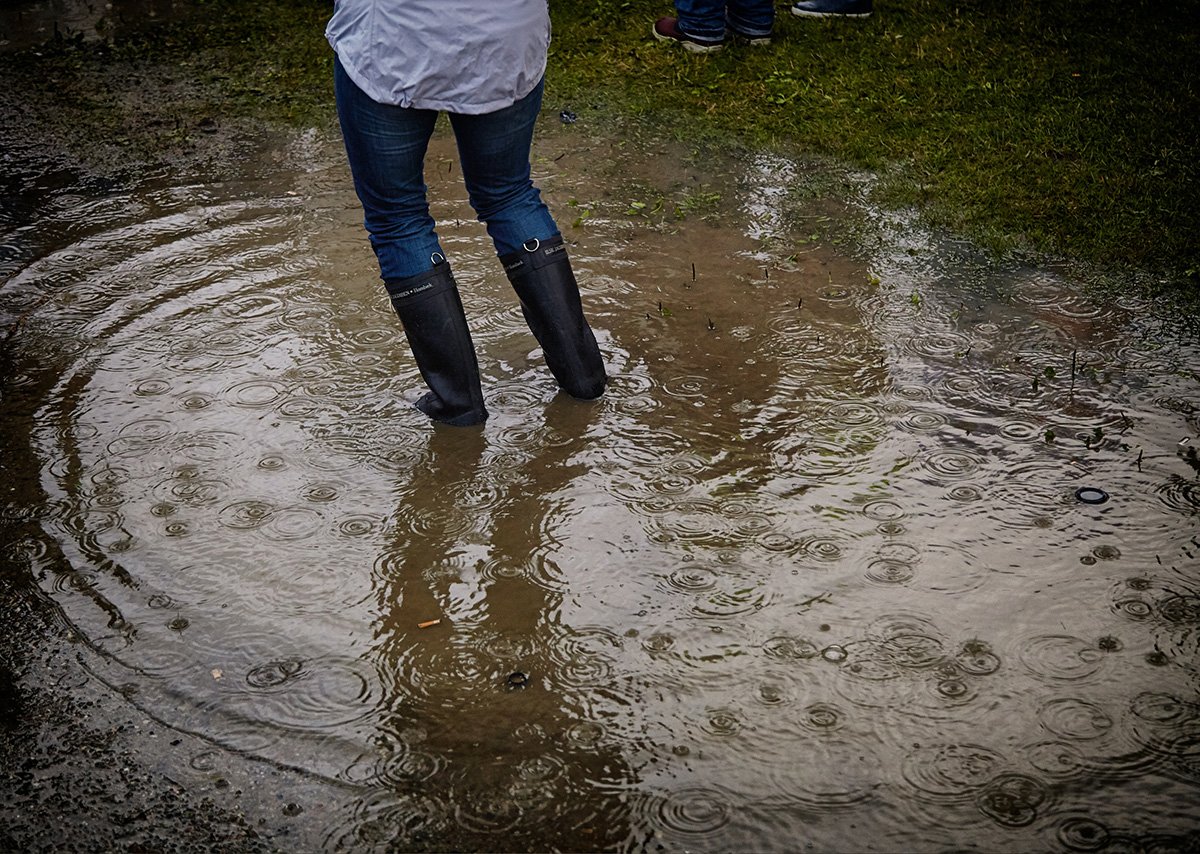 When you don't treat water damage on time, it can lead to severe consequences. A slow drip and massive flood can do huge damage to your property and even deteriorate your health. The untreated water damage adversely impacts your property. Here, you will learn them and the precautions you can take for treatment.
So what are the effects on your property if you don't treat water damage on time?
Here are the adverse consequences:
Weak Wood Structures and Brittle Drywall
Water damage softens and weakens wooden frameworks that support floors and walls. Drywall turns out to be brittle and build mold. Thus, you need to replace or cut out the drywall.
Mold Formation
A microscopic amount of mold starts to grow within 1 to 2 days after water damage. Though, you can see the mold after 1 to 2 weeks.
Unsafe Electrical System
As soon as the water gets in contact with wiring and outlets, the electrical system becomes unsafe. Thus, you should immediately examine the system.
Pipes Breakage
Flood water contains hazardous elements that break down pipes getting into contact with only tap water.
Stale Odors
Some surfaces smell bad after getting exposed to water for a short time. Carpets start to smell fast and attract bugs and bacteria.
Floors and Walls Staining
If you don't clean water quickly and perfectly, it causes stubborn stains on floors and walls. Staining reduces your property value as you can't cover them up sometimes by painting.
Precautions to Cure the Impact of Untreated Water Damage on Your Property
Flood Insurance Claims
Do you have flood insurance? Call your insurance adjuster right away to start cleanup and drying. The adjuster will examine the untreated water damage to your property.
You must sign a loss statement. Reach out to government offices to get more information. If you don't have flood insurance, your insurance does not tend to cover the loss.
Electrical System Deactivation
Deactivate all electrical and gas systems before entering the water-damaged area. Before reconnecting the system, employ electricians to check the premises to detect risks and threats.
Water and Food Sanitation
Purify water to be used for all purposes. Pass water via a filter or clean cloth. Then, boil water for a minute and let it cool. If you can't boil, add fresh, unscented liquid chlorine bleach to water and then stir. Let the solution stand for half an hour.
Remove the labels to save retort pouches and commercial food items in metal cans. Wash the cans and rinse them thoroughly. After that, disinfect them using a sanitizing solution containing one tablespoon of bleach per gallon of drinkable water. Then, add labels specifying expiry date to containers without labels.
Carpets and Furnishings
Remove all carpets and furnishings from your property to clean and dry them outdoors. Replace rugs and flooded carpets as floodwater tends to contain contaminants. You should always replace and discard flooded carpet pads. After flooding reduces, remove water-logged carpets, pads, and rugs within two days.
Spread out carpets and rugs on the outdoor space and hose them off. If they are soiled, hire professional cleaners or use a carpet shampoo with a broom for cleaning. Apply a solution of 1-gallon water and two tablespoons of liquid chlorine to sanitize and rinse the carpets. Don't add bleach if they are made of wool.
Dry your carpets and subfloor quickly. If the carpets are installed damp, they can mildew. Though your carpet tends to shrink, professionals can easily stretch it.
You should discard all the mattresses and furniture affected by floodwater. If you have a very expensive piece of upholstered furniture, you should replace the stuffing and upholstering. You can clean and restore plastic, metal, and solid wood furniture. Remove any mud, clean, sanitize and dry them out directly under the sun.
Walls
The open flooded walls tend to appear unaffected even after untreated water damage. But, take precautions to prevent odor, mold formation, and decay. Wash away water and ventilate the structure as quickly as possible. Replace baseboards and cut holes in your wallboard to drain uninsulated walls.
Cut out the interior exterior of insulated walls to a point above water height and get rid of flooded drywall. Prop open or reinstall undamaged paneling after cleaning. Throw away all flooded fibrous insulation.
Spray disinfectant on wall plates and studs to kill fungi and mold. Dry them quickly with dehumidifiers and fans. Choose replacement materials like ceramic tile that withstand floods.
So, now you know the impact of untreated water damage on your property and precautions you can take. If you are suffering from the discussed consequences presently, take the right initiatives immediately.