Greenhouse Cooling Options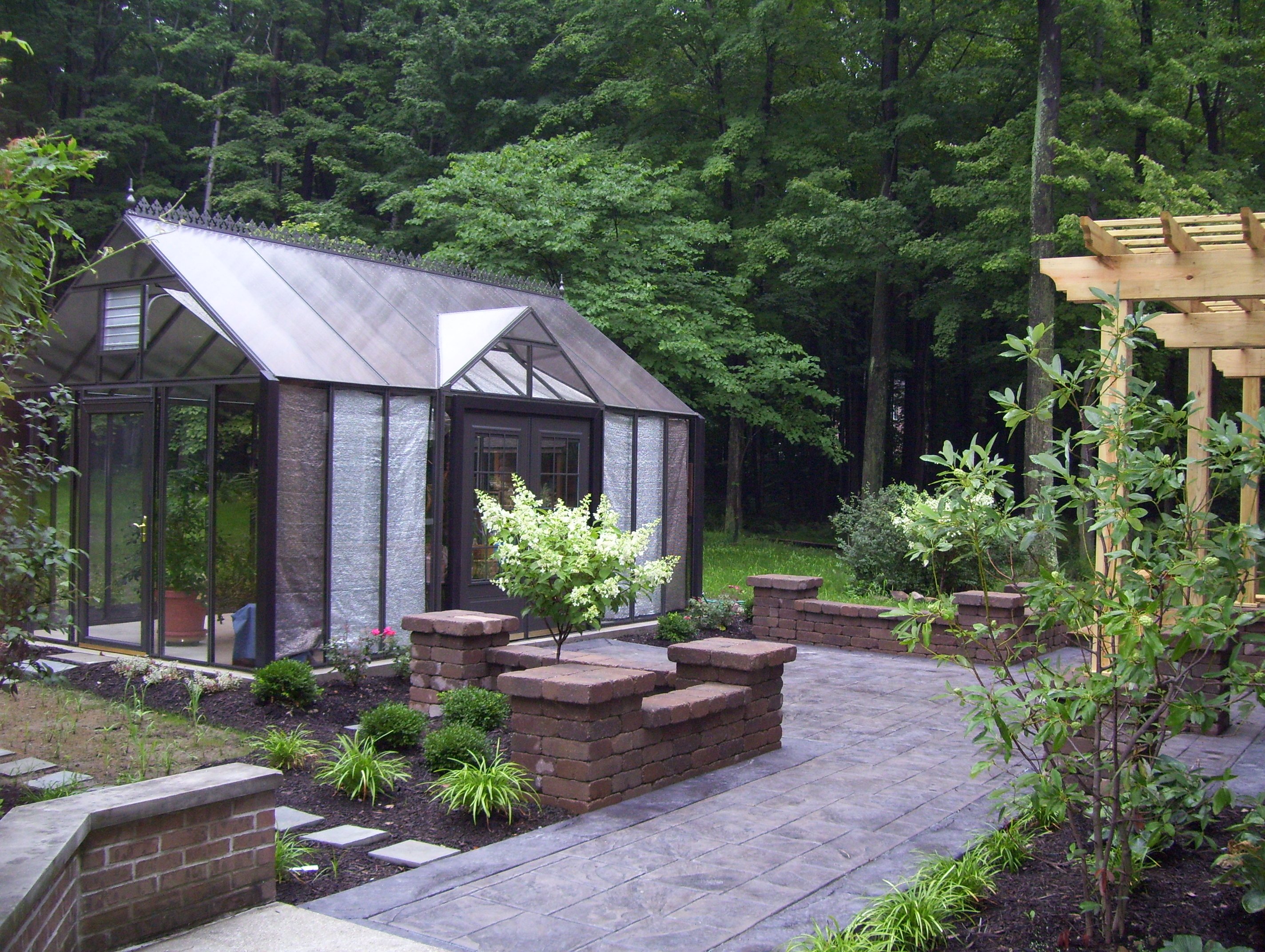 When first setting up a small greenhouse, many gardeners do not take into consideration the heat which can build up in the greenhouse during the summer months. A nice, warm environment will generally promote healthy growth but once the temperature in a greenhouse rises above a certain threshold, it can cause serious damage. The heat that enters the greenhouse via the sun's radiation gets trapped and can quickly build up if the grower has not taken some sort of precaution to combat it. There are many different ways a grower can effectively cool a greenhouse to maintain temperatures that promote robust growth. Some of these methods are simple and inexpensive while others are more complicated and costly. Learning more about some of the most common methods for cooling a greenhouse will help a horticulturist determine which, if any, the best fit for his or her situation is.
Location, Location, Location
Perhaps the easiest way to make sure a greenhouse stays cool is to choose an advantageous location for the greenhouse. Many growers believe a south-facing greenhouse is the best option. Although a south-facing greenhouse will receive the most sunlight, it will also be exposed to the most heat. Many greenhouse experts actually recommend a west-facing greenhouse over a south-facing greenhouse. Just remember the saying,
"west is best". A west-facing greenhouse will still get plenty of sunlight for healthy plant growth and will automatically operate at cooler temperatures than a south-facing greenhouse in the same geographical location. A south-facing greenhouse has an increased likelihood of higher overall temperatures and hotspots which could damage plants. If a gardener does plan to have a south-facing greenhouse, he or she will most likely need to implement additional cooling techniques to maintain optimal temperature conditions.
Cooling by Convection
Convection is the physical movement of a warm gas or liquid to a colder location. Some greenhouse growers rely on convection to help cool their greenhouses. This is typical of greenhouses in remote areas or greenhouses that do not have access to electricity. Strategically placed vents in a greenhouse will allow hot air to escape from the top of the greenhouse, while cool air replaces it, entering from the lower portion of the greenhouse. In many situations, convection alone will not be sufficient to maintain optimal temperatures in the summer months.
Powered Fans
The most effective way to cool most greenhouses is with a powered fan. The purpose of a powered fan in a greenhouse is to pull fresh, cool air through the greenhouse (across the plants) and then exhaust the warm air outside of the greenhouse. Actively drawing cooler air from outside the greenhouse brings the temperature down within the greenhouse. A powered ventilation system will typically keep a greenhouse's temperature about 10 degrees cooler than if the greenhouse is passively cooled (convection only). Before purchasing a powered fan, a gardener should "size" the fan for his or her particular garden space. Powered fans are rated by their CFM rating, which represents how many cubic feet of air the fan can ventilate per minute. Ideally, a greenhouse should have all of its air exchanged in 1-2 minutes. The simplest way gardeners can make their own calculations to determine the needed CFM is to multiply the length by the width by the wall height of the greenhouse.
Required CFM Calculation for Powered Fan
Length x Width x Wall Height = Recommended CFM (cubic feet of air volume per minute). This calculation does not take into consideration the roof pitch so it is not an exact representation of the greenhouse's cubic dimensions. However, this measurement is accurate enough to properly size a powered fan for a greenhouse. Once a grower has calculated the recommended CFM, he or she can find a fan that meets those criteria. For example, a greenhouse that is 30 feet long, 10 feet wide, and has a wall height of 10 feet will have a recommended CFM of 3,000 (30 x 10 x 10 = 3,000). The owner of this greenhouse should purchase a fan with a minimum of a 3,000 CFM rating.
Shade Cloth
Shade cloth is a fabric-like material that is placed next to the walls and ceiling of a greenhouse to help reduce the amount of the sun's radiant energy from entering the greenhouse. Shade cloth has two distinct purposes: to protect plants from getting burned and to help keep the greenhouse cooler on hot, sunny days. Shade cloth can be made from a few different materials including aluminum alloys, polyester, or nylon. Shade cloth is sold by the percentage of shading that it provides. Higher or lower percentages are available but the shade cloths mainly used by horticulturists will shade 50%, 60%, or 70% of the sunlight. The higher the percentage shaded, the more protection and the cooler the greenhouse will be. Shade cloth is a great cooling option and in some cases may be the only cooling device required.
Portable Evaporative Coolers
A popular cooling option among hobby greenhouse growers is portable evaporative coolers. Portable evaporative coolers are completely self-contained, movable, and relatively inexpensive. Portable evaporative coolers contain a wet pad that air is drawn over to create an evaporative cooling effect. Most portable evaporative coolers are equipped with a float valve and are connected to a water spigot to replace the water in the tank as the water evaporates. Portable evaporative coolers work best when they have access to fresh air so they should be placed near the greenhouse entry or a fresh air intake vent. Portable evaporative coolers are one of the best ways for home hobby greenhouse gardeners to maintain cooler temperatures during the hot summer months.
Wet Wall Systems
Wet wall systems are cooling devices that consist of cooling pads encased in aluminum housing. Wet wall systems are the most popular and efficient way to cool large, commercial greenhouses. The aluminum housing of a wet wall system appears similar to a honey comb. This "honey comb" design allows air to pass over the cooling pads which are kept wet with a water supply. The way a wet wall system works is very similar to the way a radiator cools an engine. The water in the pads cools the air as it passes through on its way into the greenhouse. Powered ventilation fans are placed on the wall opposite of the wet wall system. It is the powered fan(s) that act as the driving force for the air movement. Motorized shutters, which allow air to enter the greenhouse, are usually thermostatically controlled. In other words, they automatically open and close depending on the temperature. The main reasons why wet wall systems are used only by commercial growers are because they are expensive and more elaborate in their installation. The water used in a wet wall system is continuously recirculated and requires a fair amount of plumbing. All in all, wet wall systems are great for large commercial applications where their higher initial cost and more sophisticated installation can be justified.
Humidifier or Fogger
Some small greenhouse growers will use humidifiers or foggers to aid in keeping the greenhouse cool. Humidifiers can be placed behind the greenhouse's circulating fan so the cool, moist air is blown across the greenhouse for an evaporative cooling effect. A fogger is a device that emits water in a fine fog. Like the humidifier, fogger devices can be placed directly behind a circulating fan to blow the water-cooled air around the greenhouse. As the water evaporates, it creates a cooling effect. Please keep in mind that mist systems are not the same as humidifiers or foggers. Mist systems will actually cause water droplets to accumulate on the plants. This can cause a whole series of unwanted issues. Both foggers and humidifiers emit water droplets so small that the plants within the greenhouse will not get wet. Instead, the water quickly evaporates and cools the greenhouse's climate in the process.
Most greenhouses require the use of some type of cooling method during the hot summer months. By implementing one or more cooling technique, a greenhouse gardener can ensure his or her plants will continue to perform and, most importantly, will not suffer significant damage that can occur from an overheated greenhouse. If you are thinking of setting up a greenhouse be sure to take into consideration how the location of the greenhouse will affect the atmospheric conditions. Shade cloth, powered fans, evaporative coolers, and/or humidifying devices are all effective techniques a hobby gardener can use to keep his or her greenhouse cooler. Implementing one or more of these options will help keep the plants within the greenhouse growing vigorously even during the peak heat of summer.
Eric Hopper resides in Michigan's beautiful Upper Peninsula where he enjoys gardening and pursuing sustainability. He is a Garden & Greenhouse contributing editor and may be contacted at Ehop@GardenAndGreenhouse.net.
Want more information? Read these articles:
Greenhouse Shade Cloth Options
The Basics of Greenhouse Ventilation
The Importance of Ventilation in a Greenhouse
Ventilation System Automation for Indoor Gardens and Greenhouses
Why Greenhouse Ventilation is Important

Red Maeng Da Vs. Red Bali Kratom: What's The Difference?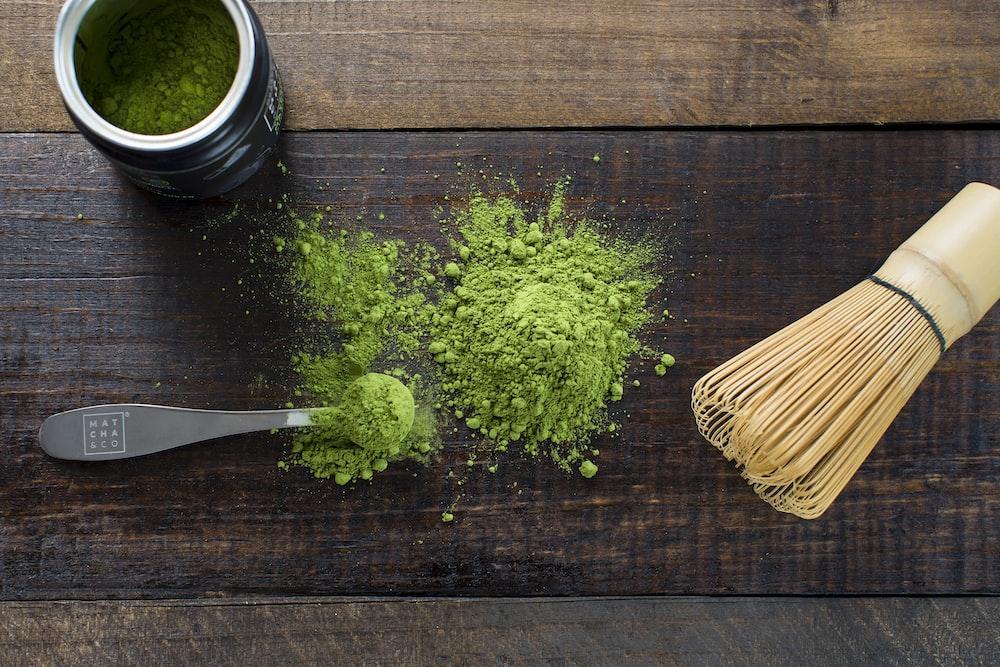 If you're interested in trying kratom, you may have seen Red Vein Maeng Da and Red Vein Bali Kratom. Both red kratom strain are popular among the world's users, but what's the difference between them?
This article will compare red maeng da vs red bali kratom, including its effects, dosage, and more. Both of these red strains are very popular and have many similarities. Though there are similarities between both strains, they do have some differences.
Keep reading to learn more about the red Maeng da and the red Bali strain, and find out which one is right for you!
Red Maeng Da Kratom Strains
Red Maeng Da Kratom strains are among the most popular strains of kratom. They are known for their high levels of alkaloids, which gives them their distinctive red color. They are also known for their powerful effects.
Red Maeng Da kratom strains are typically grown in the rainforests of Indonesia. The name "Maeng Da" actually means "pimp grade" in Thai, which is ideal given the strain's reputation for being one of the strongest kratom strains.
These strains can be found in various forms, including powder, capsules, and leaves. The most popular way to take Red Maeng Da kratom is in capsule form, allowing for more precise dosage.
It is also popular for making kratom tea, as the leaves can be steeped in hot water to make tea.
As a result, some kratom fans feel that the name Maeng Da implies excellent quality and potency. If you're one among the many kratom users looking for high quality red kratom strains or good quality kratom products, Red Maeng Da might be the way to go.
But it is essential to consult a medical professional before taking prescription medication or being affected by a serious medical condition, as it sometimes tends to have the opposite effect.
Red Bali Strains
When it comes to taking red Bali kratoms, there are some facts that you should know. Red vein strains are obtained from a method called grafting.
It is a process in which two different red vein plants are mixed to get the result of a combined characteristic.
Red Bali is one of kratom's most famous red strains. Not only is it popular, but it is also one of the high-potency strains.
Many believe that red Bali is the most muscular strain of kratom as it might help relieve pain and physical discomfort. If you're looking for a potent pain reliever, kratom experience, or mood enhancement, red Bali is the way to go.
Comparing Red Maeng Da Vs. Red Bali Kratom?
Red Maeng Da vs. Bali kratoms – They are two different essential kratom strains of the same plant.
Both strains are sold as dietary supplements and are widely used for their purported relaxing effects.
While their organic compounds share some similarities, there are also some crucial differences between these two strains.
Dosage
Their universal doses are the first comparison of red Maeng da vs. red Bali kratom. For red Maeng Da, the recommended dose is between 2-4 grams, while for red Bali, the recommended dose is between 3-5 grams. Red Bali can be quite sedating, causing you to feel tired in higher doses (5+ grams).
Color Of Veins
The following comparison between red Maeng da vs. red Bali kratoms is the color of their veins.
Red Maeng da has red veins, and red Bali has green veins. The different colors indicate different alkaloid profiles. Red Maeng da typically has a higher concentration of mitragynine, while red Bali has a higher concentration of 7-hydroxymitragynine.
Red Maeng da is more stimulating, while red Bali is more sedating. Red Maeng da is more energizing and is better for daytime use. Red Bali is better for nighttime use because it can help you relax and fall asleep.
The color of kratom veins is just one of the many factors that determine its effects. Other factors include the strain, the region it's from, the quality, and how it's prepared.
Red Kratom Strain: Mature Leaves Available
On the other hand, Red kratom is said to be the most sedating of all kratom vein colors. They're also famous for providing Chronic Pain relief and relaxation.
Green Maeng Da Vein: Middle Years Leaves
Next, Green kratom is said to be in the middle of the White and Red kratom strain. They're also famous for providing a balance of both Sedation and Stimulation.
Efficacy
Both red Maeng Da and Bali kratom are effective in providing pain relief, but red Maeng Da is more potent and has longer-lasting pain-relieving effects.
User Experience
Some kratom enthusiasts prefer red Maeng Da for its relaxing effect, while others find red Bali to be more mood-boosting. Ultimately, it comes down to personal preference.
When comparing both kratoms, it is clear that both kratoms have their unique benefits.
Red Maeng Da is more potent and has a longer-lasting effect, while red Bali is more relaxing. Ultimately, the decision of which strain to take comes from personal preferences.
Origin
Red Maeng Da originates from Thailand and gets its name from a water bug called "Maeng" Conversely, red Bali kratoms come from Indonesia.
The difference in origin can affect the user experience as each kratom can offer different benefits. For example, Red Maeng Da is more energized, while Red Bali is more relaxed.
Alkaloids
Mitragynine and 7-hydroxy mitragynine, which bind the opioid receptors, are two essential alkaloids in kratom.
Red Bali kratoms and Red Maeng Da kratom include a variety of alkaloids, including these two in particular.
Other alkaloids are also present. You will discover that the alkaloids provided by each strain will vary from one another.
Location
Red Maeng Da is domestically grown in Thailand, while red Bali is grown on the Indonesian island. Red Maeng da can be found in some countries, but you have to look for the legality in places like San Diego, Rhode Island, Sarasota county, and union county.
Daytime Energy Levels
Red Maeng Da vs. Red Bali Kratom – These kratom strains come from the same family of trees, the Mitragyna Speciosa.
The difference between the two strains lies in their potency and effects. Maeng Da is widely considered the most potent strain of kratom, while Red Bali is known for its relaxing effect.
Potency
While kratom is still in the process of getting approved by the FDA as a dietary supplement, many medical professionals believe in its potential as a supplemental dietary product.
Compared to Red vein Bali, Red Maeng Da appears to be less potent but more balanced. Red Maeng Da is often used as a pain reliever, while Red Bali is commonly used to alleviate discomfort and enhance mood.
Popularity
Red Bali is one of the most popular kratoms because it boosts mood and provides relaxation. Red Maeng Da is also a popular strain, but it is more well-known for its potent effects.
Which One Should You Try?
There is no definitive answer related to it. It ultimately comes down to personal preference. Some people prefer red maeng da for its potent effects, while others find red bali more relaxing.
Try out both strains to see which one works. Red Maeng Da and Red Bali kratom are two of the most popular strains of kratom.
Both kratoms offer a variety of benefits, including relief from pain, increased energy levels, and improved mood. Red Maeng Da is more potent, while red Bali is more relaxing.
Final Thoughts
While red Maeng Da is more potent, red Bali is more relaxing. Ultimately, the decision of which strain to take comes from one's experience of using it. It is essential to start with a low dose and increase it gradually to avoid side effects.