Saving Bees from Colony Collapse Disorder
Colony Collapse Disorder has been affecting bees throughout the world for several years. According to the EPA, this phenomenon "occurs when the majority of worker bees in a colony disappear and leave behind a queen." There typically is plenty of food left at the hive, which makes the situation all the more perplexing. Only a few nurse bees are left to care for the remaining immature bees and the queen, as well.
This problem first appeared after the winter of 2006-2007. Beekeepers started noticing and reporting an unusually high number of bee loss in their hives. As many as 50% of all affected colonies demonstrated symptoms inconsistent with any known causes of honey bee death, leading to the conclusion that it must be a result of the Colony Collapse Disorder.
What is causing this drastic decline in the bee population? No one can say for sure, although according to NRDC, there are three major theories.
Potential Causes of Colony Collapse Disorder
Global Warming
The main thought process behind this theory is that global warming is causing the flowers and plants to bloom either earlier or later than usual. When the bees come out to pollinate, the flowers that they are looking for may already be in bloom, or they are nowhere near being close to ready for pollination.
Pesticides
The second theory of the cause of Colony Collapse Disorder is the use of pesticides on large farm lands. Pesticides meant to eliminate pests from farmland can still harm and kill bees, even though that is not the intention.
Habitat Loss
The third and final theory presented by NRDC is that bees might be losing their habitats. Several factors may be involved in this loss of available space for bees to make their home. They include development of existing land, abandoned farmland and growing gardens that do not require pollination.
How Bees Help Us
Bees are a wonderful part of Mother Nature and add numerous benefits to those surrounding them. According to the BBC, much of the food we eat would not be available if it were not for the bee population. They play a major role in pollinating huge amounts of fruits and vegetables that we consume on a daily basis.
There's no question that bees are an amazing contributor to the environment. Without their unique ability to pollinate, many varieties of plants, flowers and crops would not be able to reproduce and eventually die out. According to Perfect Bee, there actually is such a need for bees' pollination that over time, dozens of species of bees have been developed to service one specific type of plant. These specialized bee species then begin to coexist in unison with the lifespan of the particular plant that they serve.
And then there's honey. Honey has enormous uses in many facets of our lives, all provided by bees. Consuming honey has a long list of health benefits, but the most amazing part is there is zero human interference in honey production. This also means that there are no added chemicals whatsoever. Honey is
also used to make many health and beauty products as a result of its nourishing, healing and cleansing properties.
There are countless other ways that bees benefit our environment and everyday lives. They boost the economy by helping the agricultural industry. They help farmers all over the world by spreading their pollen and assisting plants with reproduction.  It would be a tragic loss for the entire globe if the population was lost.
Helping Stop Colony Collapse Disorder
The good news is there are plenty of things that the average gardener can do to help the bees. The first thing is make sure your garden always contains plants that bloom, exclusively. This gives bees a chance to exercise their pollination power and gives them purpose.
The second thing is to refrain from using pest killers to divert bees from the home. Although swarms of bees around your home can appear frightening and dangerous, they typically have no reason to attack. Carpenter bees, specifically, only attack unpainted or untreated wood. You can simply place a plank of untreated pine outside if you want to divert the bees away from your home.
Colony Collapse Disorder is a serious problem the bee population is facing right now. Bees benefit the rest of the world in many ways, so it is important for us to learn about this issue, as well as do everything we can to try and protect the bees in the future.
Greg Long is the marketing and communications coordinator at GloryBee, a honey and natural ingredient company, in Eugene, OR. He has nearly completed his three-year journey to becoming a Master Beekeeper. You can visit their website at GloryBee.com.
Read More Articles
Alternative "Garden Hives" for the Gardener Seeking Honeybee Pollination
Attract Wildlife to Your Garden with These Tips
How to Make a Bee Friendly Garden
The Genius of the Genus Monarda or Bee Balm

Red Maeng Da Vs. Red Bali Kratom: What's The Difference?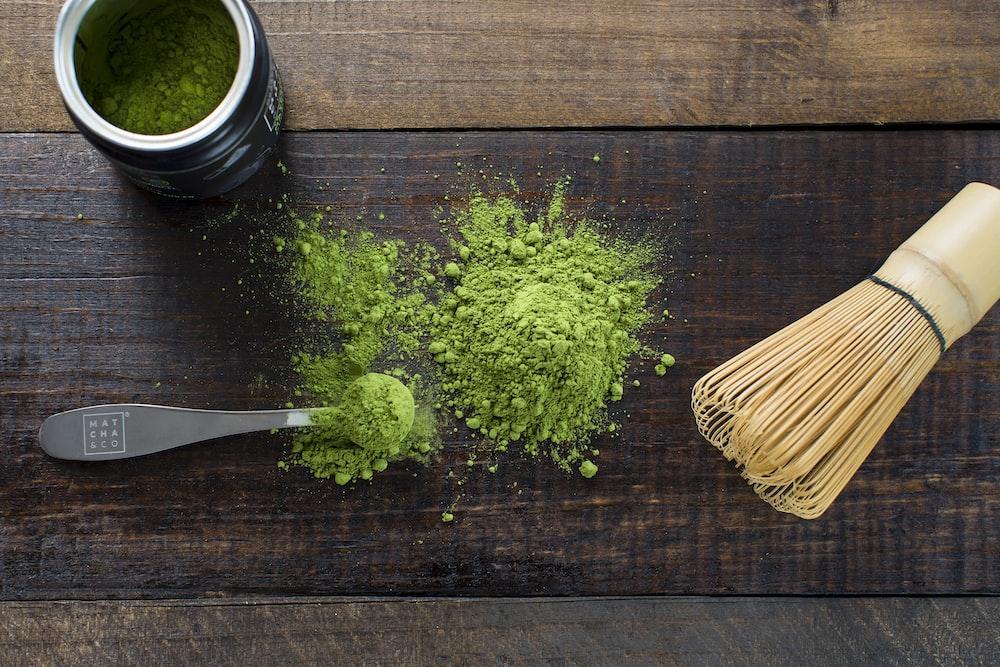 If you're interested in trying kratom, you may have seen Red Vein Maeng Da and Red Vein Bali Kratom. Both red kratom strain are popular among the world's users, but what's the difference between them?
This article will compare red maeng da vs red bali kratom, including its effects, dosage, and more. Both of these red strains are very popular and have many similarities. Though there are similarities between both strains, they do have some differences.
Keep reading to learn more about the red Maeng da and the red Bali strain, and find out which one is right for you!
Red Maeng Da Kratom Strains
Red Maeng Da Kratom strains are among the most popular strains of kratom. They are known for their high levels of alkaloids, which gives them their distinctive red color. They are also known for their powerful effects.
Red Maeng Da kratom strains are typically grown in the rainforests of Indonesia. The name "Maeng Da" actually means "pimp grade" in Thai, which is ideal given the strain's reputation for being one of the strongest kratom strains.
These strains can be found in various forms, including powder, capsules, and leaves. The most popular way to take Red Maeng Da kratom is in capsule form, allowing for more precise dosage.
It is also popular for making kratom tea, as the leaves can be steeped in hot water to make tea.
As a result, some kratom fans feel that the name Maeng Da implies excellent quality and potency. If you're one among the many kratom users looking for high quality red kratom strains or good quality kratom products, Red Maeng Da might be the way to go.
But it is essential to consult a medical professional before taking prescription medication or being affected by a serious medical condition, as it sometimes tends to have the opposite effect.
Red Bali Strains
When it comes to taking red Bali kratoms, there are some facts that you should know. Red vein strains are obtained from a method called grafting.
It is a process in which two different red vein plants are mixed to get the result of a combined characteristic.
Red Bali is one of kratom's most famous red strains. Not only is it popular, but it is also one of the high-potency strains.
Many believe that red Bali is the most muscular strain of kratom as it might help relieve pain and physical discomfort. If you're looking for a potent pain reliever, kratom experience, or mood enhancement, red Bali is the way to go.
Comparing Red Maeng Da Vs. Red Bali Kratom?
Red Maeng Da vs. Bali kratoms – They are two different essential kratom strains of the same plant.
Both strains are sold as dietary supplements and are widely used for their purported relaxing effects.
While their organic compounds share some similarities, there are also some crucial differences between these two strains.
Dosage
Their universal doses are the first comparison of red Maeng da vs. red Bali kratom. For red Maeng Da, the recommended dose is between 2-4 grams, while for red Bali, the recommended dose is between 3-5 grams. Red Bali can be quite sedating, causing you to feel tired in higher doses (5+ grams).
Color Of Veins
The following comparison between red Maeng da vs. red Bali kratoms is the color of their veins.
Red Maeng da has red veins, and red Bali has green veins. The different colors indicate different alkaloid profiles. Red Maeng da typically has a higher concentration of mitragynine, while red Bali has a higher concentration of 7-hydroxymitragynine.
Red Maeng da is more stimulating, while red Bali is more sedating. Red Maeng da is more energizing and is better for daytime use. Red Bali is better for nighttime use because it can help you relax and fall asleep.
The color of kratom veins is just one of the many factors that determine its effects. Other factors include the strain, the region it's from, the quality, and how it's prepared.
Red Kratom Strain: Mature Leaves Available
On the other hand, Red kratom is said to be the most sedating of all kratom vein colors. They're also famous for providing Chronic Pain relief and relaxation.
Green Maeng Da Vein: Middle Years Leaves
Next, Green kratom is said to be in the middle of the White and Red kratom strain. They're also famous for providing a balance of both Sedation and Stimulation.
Efficacy
Both red Maeng Da and Bali kratom are effective in providing pain relief, but red Maeng Da is more potent and has longer-lasting pain-relieving effects.
User Experience
Some kratom enthusiasts prefer red Maeng Da for its relaxing effect, while others find red Bali to be more mood-boosting. Ultimately, it comes down to personal preference.
When comparing both kratoms, it is clear that both kratoms have their unique benefits.
Red Maeng Da is more potent and has a longer-lasting effect, while red Bali is more relaxing. Ultimately, the decision of which strain to take comes from personal preferences.
Origin
Red Maeng Da originates from Thailand and gets its name from a water bug called "Maeng" Conversely, red Bali kratoms come from Indonesia.
The difference in origin can affect the user experience as each kratom can offer different benefits. For example, Red Maeng Da is more energized, while Red Bali is more relaxed.
Alkaloids
Mitragynine and 7-hydroxy mitragynine, which bind the opioid receptors, are two essential alkaloids in kratom.
Red Bali kratoms and Red Maeng Da kratom include a variety of alkaloids, including these two in particular.
Other alkaloids are also present. You will discover that the alkaloids provided by each strain will vary from one another.
Location
Red Maeng Da is domestically grown in Thailand, while red Bali is grown on the Indonesian island. Red Maeng da can be found in some countries, but you have to look for the legality in places like San Diego, Rhode Island, Sarasota county, and union county.
Daytime Energy Levels
Red Maeng Da vs. Red Bali Kratom – These kratom strains come from the same family of trees, the Mitragyna Speciosa.
The difference between the two strains lies in their potency and effects. Maeng Da is widely considered the most potent strain of kratom, while Red Bali is known for its relaxing effect.
Potency
While kratom is still in the process of getting approved by the FDA as a dietary supplement, many medical professionals believe in its potential as a supplemental dietary product.
Compared to Red vein Bali, Red Maeng Da appears to be less potent but more balanced. Red Maeng Da is often used as a pain reliever, while Red Bali is commonly used to alleviate discomfort and enhance mood.
Popularity
Red Bali is one of the most popular kratoms because it boosts mood and provides relaxation. Red Maeng Da is also a popular strain, but it is more well-known for its potent effects.
Which One Should You Try?
There is no definitive answer related to it. It ultimately comes down to personal preference. Some people prefer red maeng da for its potent effects, while others find red bali more relaxing.
Try out both strains to see which one works. Red Maeng Da and Red Bali kratom are two of the most popular strains of kratom.
Both kratoms offer a variety of benefits, including relief from pain, increased energy levels, and improved mood. Red Maeng Da is more potent, while red Bali is more relaxing.
Final Thoughts
While red Maeng Da is more potent, red Bali is more relaxing. Ultimately, the decision of which strain to take comes from one's experience of using it. It is essential to start with a low dose and increase it gradually to avoid side effects.