10 Steps to Supercharged Cuttings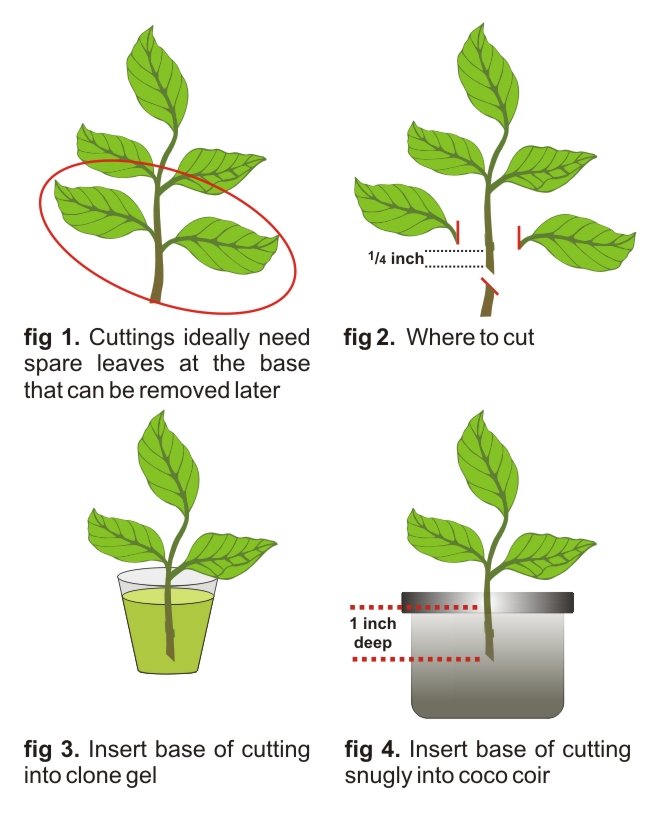 Reproducing your own plants from cuttings provides control over the supply and quality of seedlings.  It also enables you to replicate your favorite strain.
Start with Clean, Sterile Water
This helps to prevent diseases. Use either fresh, reverse osmosis water (ideal), or fresh treated tap water. The water should be tepid and around 68 °F.
Use a Professional Nutrient
Choose a professional nutrient then add coco coir and stir.
Stimulate Root Production
Add a suitable root stimulant and root-zone conditioner to the nutrient solution then stir again. This encourages strong, vigorous and healthy roots.
Check pH to Ensure Optimal Nutrient Availability
Depending on the nutrient being used, this step may be unnecessary. However, if you are not certain then use a calibrated digital pH meter to verify the nutrient solution's pH is between 5.5 and 7.0. If the pH is above 7.0, add dilute (not straight out of the bottle!) phosphoric acid, little by little until the pH falls within the correct range.
Prep the Pots Then Moisten
Line two or three-inch net pots with net pot liners and fill them with premium quality, pith-rich coco coir and place in a propagation tray. Large cell trays or coco propagation blocks can also be used. Gently tap the pot or tray a few times to get rid of any large air gaps. Thoroughly moisten (flush) the propagation media with the nutrient solution and discard any run-off.  To prevent diseases, ensure all hardware has been thoroughly cleaned and sterilized with bleach.
Take Small Cuttings
Select a healthy mother plant that is not flowering and has no visible diseases or pest infestations:
Select "lead" growth tips wherever possible: Ideal length is 3 – 5 inches with one leaf set (two leaves) at the base that can be removed later on (fig 1).  When these lower leaves are removed (in Step 2) this region offers greater rooting potential when placed into 'soil'.
Work quickly with a sterile, sharp blade (razor blades are good but be careful): Remove the lower set of leaves flush with stem, but without cutting into it.  Then cut through the stem on a 45 degree angle about 1/4 inch below this (fig 2).  Do not tear or crush the stem.
Insert the one inch of base of cutting (fig 3) into a cloning gel then insert the stem about one inch deep into a pre-made hole (slightly undersized) in the center of the pot or block (fig 4).  It should fit snugly but be careful not to bruise or damage the stem. Steps 1 to 3 should be done quickly to minimize stresses on the cutting such as dehydration and air ingress.
Seal in Moisture
Place a propagator lid on the tray and generally close any vents. Relative humidity should be maintained about 90% (open vents slightly if required). To combat any persistent wilting, spray 2-3 times per day with water or a cloning spray. Make sure to avoid pools of liquid at the bottom of the propagator – propagation media should never be allowed to sit in water.
Place Under Low Intensity Fluorescent Light
Choose 6500K lamps. One 2 foot lamp is sufficient for one full-sized propagator. Leave the lights on for 24 hours a day. Monitor the temperature inside the propagator using a thermometer with a remote probe and aim for 75-80 °F. Use a thermostatically controlled heat mat if temperatures are too cold, which is unlikely and raise the lights if is too hot, which is more likely.
Check Cuttings Regularly
Once roots form (typically after 5 – 10 days) the propagation media can become dry very quickly, often catching growers off guard. Re-moisten the media using the same solution while keeping in mind that in some cases, top-watering fails to water the entire propagation block. Full immersion of the block itself may be required.
Be Patient and Clean
Wait until the roots have fully explored the propagation media before transplanting—keeping the cuttings moist (but not drenched) with regular top-ups of a mild nutrient solution. Vents can be gradually opened once roots have formed to help prevent diseases. Also, maintain hygiene by keeping hard surfaces wiped clean while removing any dead plant matter as it is an ideal host for fungi.
Andrew Taylor is the Chief Chemist at FloraMax. You can visit their website at Floramax.com.
Read More Articles
11 Houseplant Propagation Tips
Plant Propagation Calendar – What You Should Be Doing Each Month of the Year
Using an Electronic Leaf in Plant Propagation

Red Maeng Da Vs. Red Bali Kratom: What's The Difference?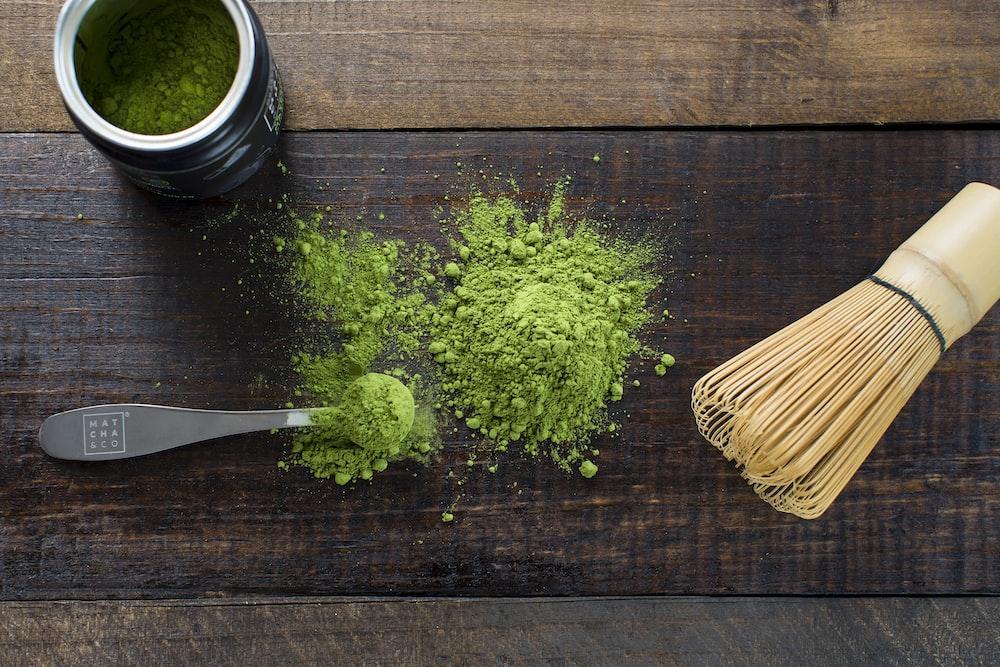 If you're interested in trying kratom, you may have seen Red Vein Maeng Da and Red Vein Bali Kratom. Both red kratom strain are popular among the world's users, but what's the difference between them?
This article will compare red maeng da vs red bali kratom, including its effects, dosage, and more. Both of these red strains are very popular and have many similarities. Though there are similarities between both strains, they do have some differences.
Keep reading to learn more about the red Maeng da and the red Bali strain, and find out which one is right for you!
Red Maeng Da Kratom Strains
Red Maeng Da Kratom strains are among the most popular strains of kratom. They are known for their high levels of alkaloids, which gives them their distinctive red color. They are also known for their powerful effects.
Red Maeng Da kratom strains are typically grown in the rainforests of Indonesia. The name "Maeng Da" actually means "pimp grade" in Thai, which is ideal given the strain's reputation for being one of the strongest kratom strains.
These strains can be found in various forms, including powder, capsules, and leaves. The most popular way to take Red Maeng Da kratom is in capsule form, allowing for more precise dosage.
It is also popular for making kratom tea, as the leaves can be steeped in hot water to make tea.
As a result, some kratom fans feel that the name Maeng Da implies excellent quality and potency. If you're one among the many kratom users looking for high quality red kratom strains or good quality kratom products, Red Maeng Da might be the way to go.
But it is essential to consult a medical professional before taking prescription medication or being affected by a serious medical condition, as it sometimes tends to have the opposite effect.
Red Bali Strains
When it comes to taking red Bali kratoms, there are some facts that you should know. Red vein strains are obtained from a method called grafting.
It is a process in which two different red vein plants are mixed to get the result of a combined characteristic.
Red Bali is one of kratom's most famous red strains. Not only is it popular, but it is also one of the high-potency strains.
Many believe that red Bali is the most muscular strain of kratom as it might help relieve pain and physical discomfort. If you're looking for a potent pain reliever, kratom experience, or mood enhancement, red Bali is the way to go.
Comparing Red Maeng Da Vs. Red Bali Kratom?
Red Maeng Da vs. Bali kratoms – They are two different essential kratom strains of the same plant.
Both strains are sold as dietary supplements and are widely used for their purported relaxing effects.
While their organic compounds share some similarities, there are also some crucial differences between these two strains.
Dosage
Their universal doses are the first comparison of red Maeng da vs. red Bali kratom. For red Maeng Da, the recommended dose is between 2-4 grams, while for red Bali, the recommended dose is between 3-5 grams. Red Bali can be quite sedating, causing you to feel tired in higher doses (5+ grams).
Color Of Veins
The following comparison between red Maeng da vs. red Bali kratoms is the color of their veins.
Red Maeng da has red veins, and red Bali has green veins. The different colors indicate different alkaloid profiles. Red Maeng da typically has a higher concentration of mitragynine, while red Bali has a higher concentration of 7-hydroxymitragynine.
Red Maeng da is more stimulating, while red Bali is more sedating. Red Maeng da is more energizing and is better for daytime use. Red Bali is better for nighttime use because it can help you relax and fall asleep.
The color of kratom veins is just one of the many factors that determine its effects. Other factors include the strain, the region it's from, the quality, and how it's prepared.
Red Kratom Strain: Mature Leaves Available
On the other hand, Red kratom is said to be the most sedating of all kratom vein colors. They're also famous for providing Chronic Pain relief and relaxation.
Green Maeng Da Vein: Middle Years Leaves
Next, Green kratom is said to be in the middle of the White and Red kratom strain. They're also famous for providing a balance of both Sedation and Stimulation.
Efficacy
Both red Maeng Da and Bali kratom are effective in providing pain relief, but red Maeng Da is more potent and has longer-lasting pain-relieving effects.
User Experience
Some kratom enthusiasts prefer red Maeng Da for its relaxing effect, while others find red Bali to be more mood-boosting. Ultimately, it comes down to personal preference.
When comparing both kratoms, it is clear that both kratoms have their unique benefits.
Red Maeng Da is more potent and has a longer-lasting effect, while red Bali is more relaxing. Ultimately, the decision of which strain to take comes from personal preferences.
Origin
Red Maeng Da originates from Thailand and gets its name from a water bug called "Maeng" Conversely, red Bali kratoms come from Indonesia.
The difference in origin can affect the user experience as each kratom can offer different benefits. For example, Red Maeng Da is more energized, while Red Bali is more relaxed.
Alkaloids
Mitragynine and 7-hydroxy mitragynine, which bind the opioid receptors, are two essential alkaloids in kratom.
Red Bali kratoms and Red Maeng Da kratom include a variety of alkaloids, including these two in particular.
Other alkaloids are also present. You will discover that the alkaloids provided by each strain will vary from one another.
Location
Red Maeng Da is domestically grown in Thailand, while red Bali is grown on the Indonesian island. Red Maeng da can be found in some countries, but you have to look for the legality in places like San Diego, Rhode Island, Sarasota county, and union county.
Daytime Energy Levels
Red Maeng Da vs. Red Bali Kratom – These kratom strains come from the same family of trees, the Mitragyna Speciosa.
The difference between the two strains lies in their potency and effects. Maeng Da is widely considered the most potent strain of kratom, while Red Bali is known for its relaxing effect.
Potency
While kratom is still in the process of getting approved by the FDA as a dietary supplement, many medical professionals believe in its potential as a supplemental dietary product.
Compared to Red vein Bali, Red Maeng Da appears to be less potent but more balanced. Red Maeng Da is often used as a pain reliever, while Red Bali is commonly used to alleviate discomfort and enhance mood.
Popularity
Red Bali is one of the most popular kratoms because it boosts mood and provides relaxation. Red Maeng Da is also a popular strain, but it is more well-known for its potent effects.
Which One Should You Try?
There is no definitive answer related to it. It ultimately comes down to personal preference. Some people prefer red maeng da for its potent effects, while others find red bali more relaxing.
Try out both strains to see which one works. Red Maeng Da and Red Bali kratom are two of the most popular strains of kratom.
Both kratoms offer a variety of benefits, including relief from pain, increased energy levels, and improved mood. Red Maeng Da is more potent, while red Bali is more relaxing.
Final Thoughts
While red Maeng Da is more potent, red Bali is more relaxing. Ultimately, the decision of which strain to take comes from one's experience of using it. It is essential to start with a low dose and increase it gradually to avoid side effects.