Pruning and Training Plants for Higher Indoor Garden Yields
To obtain higher yields, the most productive indoor growers manipulate their plants into a low, wide and flat canopy with multiple flowering sites at the 'same' vertical height. This allows a larger proportion of the plants to bask in the "sweet zone" enjoying optimum light levels within a temperature range that is ideal for photosynthesis.
This 'form' can be achieved through a combination of "topping" followed by Low Stress Training (LST):
Topping is effectively used to obtain multiple, even-sized floral sites.
LST is then used to bring these floral sites to the same height to maximize grow lamp efficiency.
STEP 1: Topping – When and How to Top
Topping is best done when the plant is very young (less than 2-3 weeks old) and has only 2-5 nodes in total.
Topping is the removal of the plants 'top' growth just above a node (see Fig 2). Once topped, the two axillary buds immediately below the cut will then grow out into two new branches. Once these new branches grow out to 1 or 2 leaf sets (or nodes) they can be topped again (Fig 3a). This second round of topping will grow out to form four even-sized branches (Fig 3b).
Important Points for Topping
Topping can be done more than twice however doing so will increase time in the vegetative phase. Test to see what is most productive. Some experienced growers will top up to 5 times (or more) to obtain 32 branches and can be well rewarded for their efforts.
Healthy plants usually take 2-3 days to recover from topping. After topping, do not remove the leaves from that node as these are needed to power growth of the branches from that node. Never top during flowering as it causes too much stress – which slows growth and inhibits yield. Do not top unhealthy plants. Also, avoid topping older, thicker growth as this takes longer to heal.
STEP 2: Low Stress Training (LST)
After topping (done twice in Fig 3b) there are four quality branches (or bud sites) growing vertically from what was originally the top node. LST involves pulling these branches downwards (to horizontal) and outwards (i.e. "star" configuration) so that all four branches are spread apart from one another, horizontal and at the same height (Fig 4). The lower branches from the nodes 'below' where topping occurred are now also closer and more exposed to the light.
As these grow up they can be topped and manipulated using LST.
Important Points for LST
When to Start and Finish LST
LST should be started as soon as possible during the vegetative phase. The flowering phase can commence once all major branches are horizontal and level with each other. Budding can be triggered by switching lights to 12-on, 12-off. LST should continue during early flowering as vegetative growth continues. Maintain a flat, level branch structure. Vegetative growth will eventually stop when the plant is putting most of its energy into flowering. Minimal adjustment is required after this point – apart from keeping shade away from key areas. It can be beneficial to remove small, lower growth as this helps improve ventilation through the canopy and prevents infestations or infections due to foliage being in contact with soil.
Bending Branches
Young growth is easier to bend than older growth. Also some species/strains are easier than others. Do not rush to get branches horizontal, do this in stages. When a branch is first bent, growth will be slowed. Foliage will re-orientate towards the light then eventually start to grow. LST again once it grows another 3 inches or so.
Methods for Securing Branches for LST
It is important to use a method that is strong enough to support the plant during flowering and yet allows access to manage the growing plants, conduct cleaning and other maintenance. Depending on your situation, either of these methods might work best.
Gardening Wire or Landscape Stakes
This method is effective during the early growth stages soon after topping. Branches can be held in place with wire that is anchored to screws in the pot, or some other structure. As the plant grows the wires need to be tightened however ensure the main stem remains vertical.
Screen or Netting
A square or rectangular frame needs to be securely erected with either netting stretched over it or create a grid pattern using string woven through eyelets that are screwed into the frame. The holes in the grid or netting
need to be about 2" × 2". Depending upon the species, the screen is normally mounted low enough (approximately 1-1 ½ ft) from the plant's base so all of the lower branches can grow up to the screen and gain access to direct light (Fig 5). As the plant grows, the growing tips need to be lowered back under the netting and directed into the next empty space in the screen.
Why do topping & LST impact the plant?  In most species, the terminal bud or branch dominates growth to form a Christmas tree shaped plant. The growth of lateral stems and their floral sites is a lot slower than the terminal bud. Topping & LST disrupts a plant's hormones (auxins) which trigger the plant to "prioritize" growth more evenly to all nodes. Consequently lower branches will catch up to those higher on the plant and yield more bud sites and more evenly sized fruits. The plant also tends to grow bushier and shorter which is more suitable for indoor lighting.
Andrew Taylor is the Chief Chemist at FloraMax. You can visit their website at Floramax.com.
Read More Articles
7 Secrets for High Organic Garden Yields
Most New Lighting Technologies Still Struggle to Compete with Yields Produced by HPS & HIDs
Using Climate Controllers to Increase Yields
Using Humic Acid to Increase Hydroponic Yields

Red Maeng Da Vs. Red Bali Kratom: What's The Difference?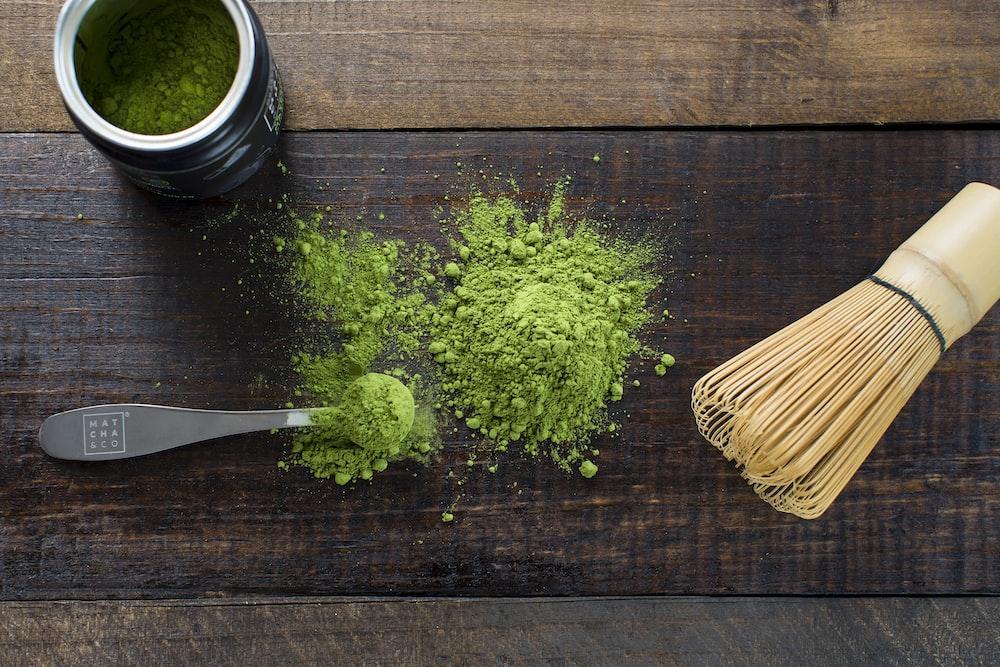 If you're interested in trying kratom, you may have seen Red Vein Maeng Da and Red Vein Bali Kratom. Both red kratom strain are popular among the world's users, but what's the difference between them?
This article will compare red maeng da vs red bali kratom, including its effects, dosage, and more. Both of these red strains are very popular and have many similarities. Though there are similarities between both strains, they do have some differences.
Keep reading to learn more about the red Maeng da and the red Bali strain, and find out which one is right for you!
Red Maeng Da Kratom Strains
Red Maeng Da Kratom strains are among the most popular strains of kratom. They are known for their high levels of alkaloids, which gives them their distinctive red color. They are also known for their powerful effects.
Red Maeng Da kratom strains are typically grown in the rainforests of Indonesia. The name "Maeng Da" actually means "pimp grade" in Thai, which is ideal given the strain's reputation for being one of the strongest kratom strains.
These strains can be found in various forms, including powder, capsules, and leaves. The most popular way to take Red Maeng Da kratom is in capsule form, allowing for more precise dosage.
It is also popular for making kratom tea, as the leaves can be steeped in hot water to make tea.
As a result, some kratom fans feel that the name Maeng Da implies excellent quality and potency. If you're one among the many kratom users looking for high quality red kratom strains or good quality kratom products, Red Maeng Da might be the way to go.
But it is essential to consult a medical professional before taking prescription medication or being affected by a serious medical condition, as it sometimes tends to have the opposite effect.
Red Bali Strains
When it comes to taking red Bali kratoms, there are some facts that you should know. Red vein strains are obtained from a method called grafting.
It is a process in which two different red vein plants are mixed to get the result of a combined characteristic.
Red Bali is one of kratom's most famous red strains. Not only is it popular, but it is also one of the high-potency strains.
Many believe that red Bali is the most muscular strain of kratom as it might help relieve pain and physical discomfort. If you're looking for a potent pain reliever, kratom experience, or mood enhancement, red Bali is the way to go.
Comparing Red Maeng Da Vs. Red Bali Kratom?
Red Maeng Da vs. Bali kratoms – They are two different essential kratom strains of the same plant.
Both strains are sold as dietary supplements and are widely used for their purported relaxing effects.
While their organic compounds share some similarities, there are also some crucial differences between these two strains.
Dosage
Their universal doses are the first comparison of red Maeng da vs. red Bali kratom. For red Maeng Da, the recommended dose is between 2-4 grams, while for red Bali, the recommended dose is between 3-5 grams. Red Bali can be quite sedating, causing you to feel tired in higher doses (5+ grams).
Color Of Veins
The following comparison between red Maeng da vs. red Bali kratoms is the color of their veins.
Red Maeng da has red veins, and red Bali has green veins. The different colors indicate different alkaloid profiles. Red Maeng da typically has a higher concentration of mitragynine, while red Bali has a higher concentration of 7-hydroxymitragynine.
Red Maeng da is more stimulating, while red Bali is more sedating. Red Maeng da is more energizing and is better for daytime use. Red Bali is better for nighttime use because it can help you relax and fall asleep.
The color of kratom veins is just one of the many factors that determine its effects. Other factors include the strain, the region it's from, the quality, and how it's prepared.
Red Kratom Strain: Mature Leaves Available
On the other hand, Red kratom is said to be the most sedating of all kratom vein colors. They're also famous for providing Chronic Pain relief and relaxation.
Green Maeng Da Vein: Middle Years Leaves
Next, Green kratom is said to be in the middle of the White and Red kratom strain. They're also famous for providing a balance of both Sedation and Stimulation.
Efficacy
Both red Maeng Da and Bali kratom are effective in providing pain relief, but red Maeng Da is more potent and has longer-lasting pain-relieving effects.
User Experience
Some kratom enthusiasts prefer red Maeng Da for its relaxing effect, while others find red Bali to be more mood-boosting. Ultimately, it comes down to personal preference.
When comparing both kratoms, it is clear that both kratoms have their unique benefits.
Red Maeng Da is more potent and has a longer-lasting effect, while red Bali is more relaxing. Ultimately, the decision of which strain to take comes from personal preferences.
Origin
Red Maeng Da originates from Thailand and gets its name from a water bug called "Maeng" Conversely, red Bali kratoms come from Indonesia.
The difference in origin can affect the user experience as each kratom can offer different benefits. For example, Red Maeng Da is more energized, while Red Bali is more relaxed.
Alkaloids
Mitragynine and 7-hydroxy mitragynine, which bind the opioid receptors, are two essential alkaloids in kratom.
Red Bali kratoms and Red Maeng Da kratom include a variety of alkaloids, including these two in particular.
Other alkaloids are also present. You will discover that the alkaloids provided by each strain will vary from one another.
Location
Red Maeng Da is domestically grown in Thailand, while red Bali is grown on the Indonesian island. Red Maeng da can be found in some countries, but you have to look for the legality in places like San Diego, Rhode Island, Sarasota county, and union county.
Daytime Energy Levels
Red Maeng Da vs. Red Bali Kratom – These kratom strains come from the same family of trees, the Mitragyna Speciosa.
The difference between the two strains lies in their potency and effects. Maeng Da is widely considered the most potent strain of kratom, while Red Bali is known for its relaxing effect.
Potency
While kratom is still in the process of getting approved by the FDA as a dietary supplement, many medical professionals believe in its potential as a supplemental dietary product.
Compared to Red vein Bali, Red Maeng Da appears to be less potent but more balanced. Red Maeng Da is often used as a pain reliever, while Red Bali is commonly used to alleviate discomfort and enhance mood.
Popularity
Red Bali is one of the most popular kratoms because it boosts mood and provides relaxation. Red Maeng Da is also a popular strain, but it is more well-known for its potent effects.
Which One Should You Try?
There is no definitive answer related to it. It ultimately comes down to personal preference. Some people prefer red maeng da for its potent effects, while others find red bali more relaxing.
Try out both strains to see which one works. Red Maeng Da and Red Bali kratom are two of the most popular strains of kratom.
Both kratoms offer a variety of benefits, including relief from pain, increased energy levels, and improved mood. Red Maeng Da is more potent, while red Bali is more relaxing.
Final Thoughts
While red Maeng Da is more potent, red Bali is more relaxing. Ultimately, the decision of which strain to take comes from one's experience of using it. It is essential to start with a low dose and increase it gradually to avoid side effects.