Cooking up a Lasagna Style Garden and Using Cold Frames to Extend the Growing Season
If you are a seasoned gardener and really enjoy growing your vegetables but hate weeding there is a great gardening method for you! It is called "lasagna gardening" and it was first introduced nationally by author Patricia Lanza, who pioneered this method. Her book, which has become a gardening classic, teaches the reader to have a fertile, weed free garden bed. The technical method is building layer upon layer of compostable materials that rise to a foot or more above the soil, and allow a no-dig approach to the garden bed. Over time, year after year, with no digging, organic material builds up in the soil creating wonderful worm laden topsoil and few or no weeds!
I have tested her gardening methods for years and really love it. After performing a soil test we discovered that our lawn and garden, composed of heavy clay soils, had extremely low levels of nitrogen; a lot of P and K but no N. (nitrogen, phosphorus and potassium.) I realized that my fist task was to add organic matter but that contributed to excessive weeds after some unheated compost deposited a bumper crop of lawn weeds to the mix making even more work and puny vegetables.
I headed to the library and found Patricia's book. What a discovery! I already had a good pile of compost started so finding more ingredients was not an issue. What I discovered was that I was missing good old manure, so I had to find a good source (no antibiotic residue). Lucky for me, I live in an area that has many horse stables. Cow manure is good for a cornfield but 2-year-old horse or sheep manure is perfect for an organic vegetable garden. I contacted a friend in the equine business that happened to have mountains of the stuff. Twenty five garbage bags later, I had the active ingredient in for a lasagna garden.
Adding Layers to Your Lasagna Beds
A garden is only going to be as good as what is added to it. Bringing in topsoil from another place can be a disaster for your vegetables or other plants. Soil from an old field can contain agricultural chemicals that will inhibit germination of seed and stunt or kill vegetable starts. Compost material that has agricultural chemicals from spraying can also have the same effect. This can set your gardening efforts back several growing seasons.
How to Start

The best time to start a lasagna bed is in the fall. The bed has all winter to "cook" and one of the best ingredients to add is fall leaves which are available.
Mark out a bed or revive and old bed by putting down a thick layer of wet newspaper or cardboard. Follow this with a layer of compost, leaves, more compost, more leaves, horse manure, leaves, well aged compost, shredded paper or newspaper (no slick color inserts), etc, until reaching a height of at least a foot. Yes, a foot (12 inches) and higher if you have a raised bed. Water and wait until spring. Do not worry if the top layer hasn't composted because you can plant veggie starts right in the pile or layer in a line of well rotted compost or soil and seed directly.
Some type of weed will always appear, so be prepared. Removing one kind of weed is easier than removing many kinds, so weeding is much easier. After 2 to 3 years of lasagna-raised beds, I am finally getting those giant healthy vegetables and herbs.
The Self-Heating Cold Frame
An added benefit to the Lasagna growing bed is that it is easy to make into a cold frame bed that is self-heated. Start your bed with a large pile of manure turning it twice to start the pile composting, and proceed using the directions mentioned earlier in this article. Surround the bed with reclaimed boards (no pressure treated please!) facing solar south. Insulate the bed around the outside with old straw bales, building up the back to allow your cold frame to slope towards the winter sun.
Cover it with old glass windows or a shower door, making sure the windows touch the edges and the sides of the frame. Add a thermometer to check temperatures and prop the windows up with a small pole or 2 x 2 on warm days. This is great for cold season crops like Broccoli and it will also over-winter onions, carrots and much more. There are many sites on the Internet with discussion and plans for cold frames. Market Gardener and educator, Eliot Coleman, has written many books of 4 seasons growing for northern climates, which include cold frames.
The Wood Chip Controversy
Many gardening books and other sources tell a gardener never to use wood chips as mulch because they "bind" nitrogen making it unavailable to growing vegetables. This may be so, but with the amount of soil and other composted material in a raised lasagna bed it doesn't seem to be a problem and the wood chips do help suppress weeds. Wood chips break down over time adding beneficial fungi and bacteria while adding carbon to the composting bed. Personally, I would be more concerned where the wood chips originated, harboring diseases or herbicides. The search for good materials to compost is an ongoing but essential task for a lasagna gardener.
Using fallen leaves to mulch is a much better way to use them than burning them. It is a very effective and useful way to store carbon and have huge vegetables next summer.
Caron Wenzel is the owner of Blazing Star Inc. Blazing-star.com a native plant seed nursery and soil amendment distributor, an environmental educator for the Garden Clubs of Illinois, educational consultant and coauthor of Ecoyards.
Want more information? Read these articles:
A Quick Guide to Greenhouse Structure and Frame Materials
Extended Harvest Planning – Get Acquainted with Cold Hardy Vegetables
The Benefits of Using a Cold Frame
The Differences Between a Greenhouse and a Cold Frame
Use a Cold Frame Greenhouse to Maximize The Natural Warmth Of The Sun

Red Maeng Da Vs. Red Bali Kratom: What's The Difference?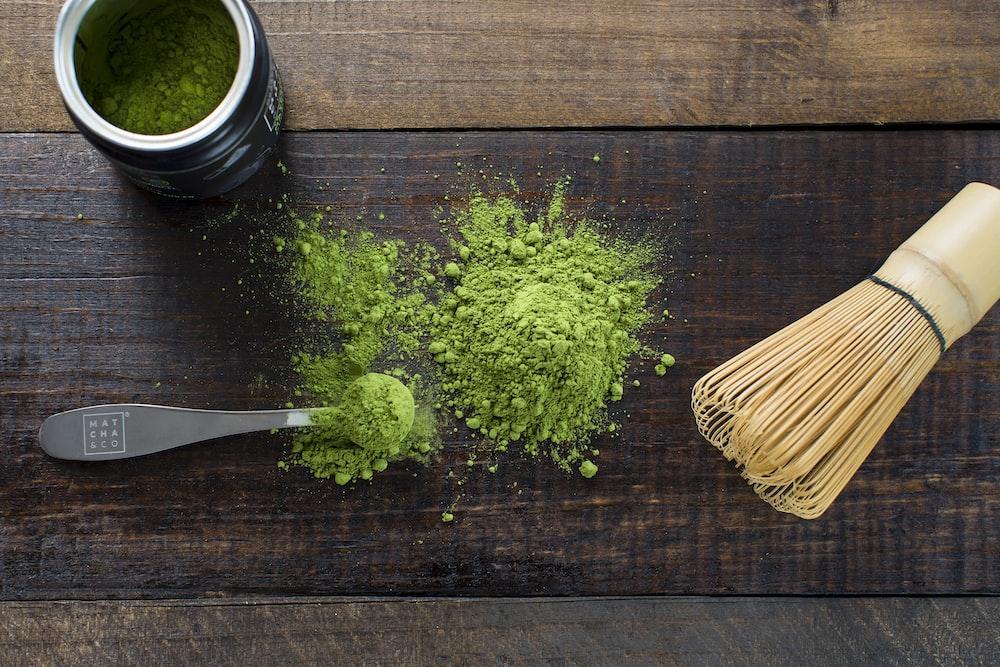 If you're interested in trying kratom, you may have seen Red Vein Maeng Da and Red Vein Bali Kratom. Both red kratom strain are popular among the world's users, but what's the difference between them?
This article will compare red maeng da vs red bali kratom, including its effects, dosage, and more. Both of these red strains are very popular and have many similarities. Though there are similarities between both strains, they do have some differences.
Keep reading to learn more about the red Maeng da and the red Bali strain, and find out which one is right for you!
Red Maeng Da Kratom Strains
Red Maeng Da Kratom strains are among the most popular strains of kratom. They are known for their high levels of alkaloids, which gives them their distinctive red color. They are also known for their powerful effects.
Red Maeng Da kratom strains are typically grown in the rainforests of Indonesia. The name "Maeng Da" actually means "pimp grade" in Thai, which is ideal given the strain's reputation for being one of the strongest kratom strains.
These strains can be found in various forms, including powder, capsules, and leaves. The most popular way to take Red Maeng Da kratom is in capsule form, allowing for more precise dosage.
It is also popular for making kratom tea, as the leaves can be steeped in hot water to make tea.
As a result, some kratom fans feel that the name Maeng Da implies excellent quality and potency. If you're one among the many kratom users looking for high quality red kratom strains or good quality kratom products, Red Maeng Da might be the way to go.
But it is essential to consult a medical professional before taking prescription medication or being affected by a serious medical condition, as it sometimes tends to have the opposite effect.
Red Bali Strains
When it comes to taking red Bali kratoms, there are some facts that you should know. Red vein strains are obtained from a method called grafting.
It is a process in which two different red vein plants are mixed to get the result of a combined characteristic.
Red Bali is one of kratom's most famous red strains. Not only is it popular, but it is also one of the high-potency strains.
Many believe that red Bali is the most muscular strain of kratom as it might help relieve pain and physical discomfort. If you're looking for a potent pain reliever, kratom experience, or mood enhancement, red Bali is the way to go.
Comparing Red Maeng Da Vs. Red Bali Kratom?
Red Maeng Da vs. Bali kratoms – They are two different essential kratom strains of the same plant.
Both strains are sold as dietary supplements and are widely used for their purported relaxing effects.
While their organic compounds share some similarities, there are also some crucial differences between these two strains.
Dosage
Their universal doses are the first comparison of red Maeng da vs. red Bali kratom. For red Maeng Da, the recommended dose is between 2-4 grams, while for red Bali, the recommended dose is between 3-5 grams. Red Bali can be quite sedating, causing you to feel tired in higher doses (5+ grams).
Color Of Veins
The following comparison between red Maeng da vs. red Bali kratoms is the color of their veins.
Red Maeng da has red veins, and red Bali has green veins. The different colors indicate different alkaloid profiles. Red Maeng da typically has a higher concentration of mitragynine, while red Bali has a higher concentration of 7-hydroxymitragynine.
Red Maeng da is more stimulating, while red Bali is more sedating. Red Maeng da is more energizing and is better for daytime use. Red Bali is better for nighttime use because it can help you relax and fall asleep.
The color of kratom veins is just one of the many factors that determine its effects. Other factors include the strain, the region it's from, the quality, and how it's prepared.
Red Kratom Strain: Mature Leaves Available
On the other hand, Red kratom is said to be the most sedating of all kratom vein colors. They're also famous for providing Chronic Pain relief and relaxation.
Green Maeng Da Vein: Middle Years Leaves
Next, Green kratom is said to be in the middle of the White and Red kratom strain. They're also famous for providing a balance of both Sedation and Stimulation.
Efficacy
Both red Maeng Da and Bali kratom are effective in providing pain relief, but red Maeng Da is more potent and has longer-lasting pain-relieving effects.
User Experience
Some kratom enthusiasts prefer red Maeng Da for its relaxing effect, while others find red Bali to be more mood-boosting. Ultimately, it comes down to personal preference.
When comparing both kratoms, it is clear that both kratoms have their unique benefits.
Red Maeng Da is more potent and has a longer-lasting effect, while red Bali is more relaxing. Ultimately, the decision of which strain to take comes from personal preferences.
Origin
Red Maeng Da originates from Thailand and gets its name from a water bug called "Maeng" Conversely, red Bali kratoms come from Indonesia.
The difference in origin can affect the user experience as each kratom can offer different benefits. For example, Red Maeng Da is more energized, while Red Bali is more relaxed.
Alkaloids
Mitragynine and 7-hydroxy mitragynine, which bind the opioid receptors, are two essential alkaloids in kratom.
Red Bali kratoms and Red Maeng Da kratom include a variety of alkaloids, including these two in particular.
Other alkaloids are also present. You will discover that the alkaloids provided by each strain will vary from one another.
Location
Red Maeng Da is domestically grown in Thailand, while red Bali is grown on the Indonesian island. Red Maeng da can be found in some countries, but you have to look for the legality in places like San Diego, Rhode Island, Sarasota county, and union county.
Daytime Energy Levels
Red Maeng Da vs. Red Bali Kratom – These kratom strains come from the same family of trees, the Mitragyna Speciosa.
The difference between the two strains lies in their potency and effects. Maeng Da is widely considered the most potent strain of kratom, while Red Bali is known for its relaxing effect.
Potency
While kratom is still in the process of getting approved by the FDA as a dietary supplement, many medical professionals believe in its potential as a supplemental dietary product.
Compared to Red vein Bali, Red Maeng Da appears to be less potent but more balanced. Red Maeng Da is often used as a pain reliever, while Red Bali is commonly used to alleviate discomfort and enhance mood.
Popularity
Red Bali is one of the most popular kratoms because it boosts mood and provides relaxation. Red Maeng Da is also a popular strain, but it is more well-known for its potent effects.
Which One Should You Try?
There is no definitive answer related to it. It ultimately comes down to personal preference. Some people prefer red maeng da for its potent effects, while others find red bali more relaxing.
Try out both strains to see which one works. Red Maeng Da and Red Bali kratom are two of the most popular strains of kratom.
Both kratoms offer a variety of benefits, including relief from pain, increased energy levels, and improved mood. Red Maeng Da is more potent, while red Bali is more relaxing.
Final Thoughts
While red Maeng Da is more potent, red Bali is more relaxing. Ultimately, the decision of which strain to take comes from one's experience of using it. It is essential to start with a low dose and increase it gradually to avoid side effects.