Celebrating with Cold-Weather Flavors
When the mercury falls, many forget that enjoying fresh, seasonal produce is still an option. Instead of longing for next summer's tomato, or pining for last summer's okra, it's better to appreciate the humble bounties of cold weather gardening. Winter also typically sees more social dining, and meal events that bring together family, friends, and holiday celebrants. A few basic strategies and ideas can help the kitchen gardener or gardening cook entertain as well.
Festive meals typically include more courses than standard weeknight dining. Seasonal flavors have their place at all courses, but when planning a menu, it's important to keep the entirety of the meal in mind. Some may enjoy a repetition of an ingredient across all courses, but for others, this seems too much like a televised cooking challenge. It is possible, however, to create symmetry between parts of the meal that showcase flavors in different ways.
For example, make a salad that predicts dessert, with ginger sesame vinaigrette. This dressing would be delicious over a green salad, but a carrot and cabbage slaw would be even more seasonal. The warm ginger flavor and slight sweetness from brown sugar or honey foreshadows a pumpkin/sweet potato dessert made with ginger, cinnamon and other spices.
Mix 2 tsp rice wine vinegar; a squeeze of lime or orange juice; 3 teaspoons sesame oil, 1/3 cup neutrally flavored oil, such as safflower with  ginger and brown sugar or honey to taste.
The basic proportions of this vinaigrette dressing can be used to create other dressings that compliment the main courses, using different acidic notes, oils and spices.
Herbs grown indoors make a great deal of difference between bland winter fare and flavorful dishes fit for entertaining. Container grown parsley can enliven a number of dishes, providing a nice hit of green flavor. Parsley, like many of the leafy herbs, can be made into a paste, like pesto, in a food processor or with a mortar and pestle. Simply combine herb leaves, warm freshly roasted nuts and peeled cloves of garlic – about 3 parts herb leaves, 1 part nuts and garlic to taste with enough plain oil to keep the paste moist. Use a canola or sunflower seed oil for this and after the thick paste is made, good olive oil can be added for flavor and texture. Vary the choice of nuts to suit the herb in the paste – sunflower seeds are good, roasted pecans are decadent. Different herbs can be added for notes of other flavor. The paste can also be thinned out with a little vinegar or citrus juice and used as a dressing, or mixed with a creamy base for a sauce.
Other herbs good for indoor winter gardening include cilantro and sage. Cilantro is used to brighten the flavor of a midwinter pot of pinto beans, or can be the basis for an herb paste for a variety of uses. Cilantro paste added to sour cream and gently warmed makes an outstanding sauce for chicken and other white meats. Sage pairs remarkably well with various flavors of winter, including pumpkin and winter squash. Some cooks fry sage leaves until crisp in a small sauce pan and use the crunchy leaves as an eye catching garnish on a creamy winter squash soup. Of course, various stuffing and dressing recipes would not be complete without the distinctive peppery flavor of sage.
Another dish showcases the flavor of sage, requiring some time, but very little effort. White beans and sage is a Tuscan dish that can serve as a soup, or can be pureed as an appetizer. Soak 1 pound of white beans (Great Northern) in a pot of water, for several hours or overnight. After soaking, drain the beans and add in 6 cups of cold water, 1/4 cup of preferred oil or fat – olive oil is commonly used, a small handful of chopped fresh sage leaves and at least one clove of minced garlic. Cook on low heat until beans are tender, which should only take about 45 minutes, thanks to the soak.
A welcome departure from pots of beans and soups is a seasonal alternative – roasted winter vegetables. Many of the vegetables that are in season over the winter roast beautifully and make a lovely vegetarian main course, or an equally impressive array of sides for a piece of roasted beef or fowl. This roast mix could include tiny potatoes, pieces of sweet onion, brussels sprouts, broccoli, cauliflower, carrots, sweet potatoes, turnips, parsnips, squash and cloves of garlic. All need to be washed and trimmed to similar sizes for even cooking. Drizzle the whole with olive oil, and sprinkle with coarse sea salt and fresh cracked black pepper. Turn onto a pan, and tuck a sprig or two of thyme, and sprinkle some chopped fresh thyme over the top. Roast at 375 degrees, for 45 minutes or until vegetables are tender and lightly browned.
Cold temperatures don't need to end the garden bounty. The produce of the season is ample for sharing, enjoying and celebrating.
Amy Ambrosius is a frequent Garden & Greenhouse contributor.

Red Maeng Da Vs. Red Bali Kratom: What's The Difference?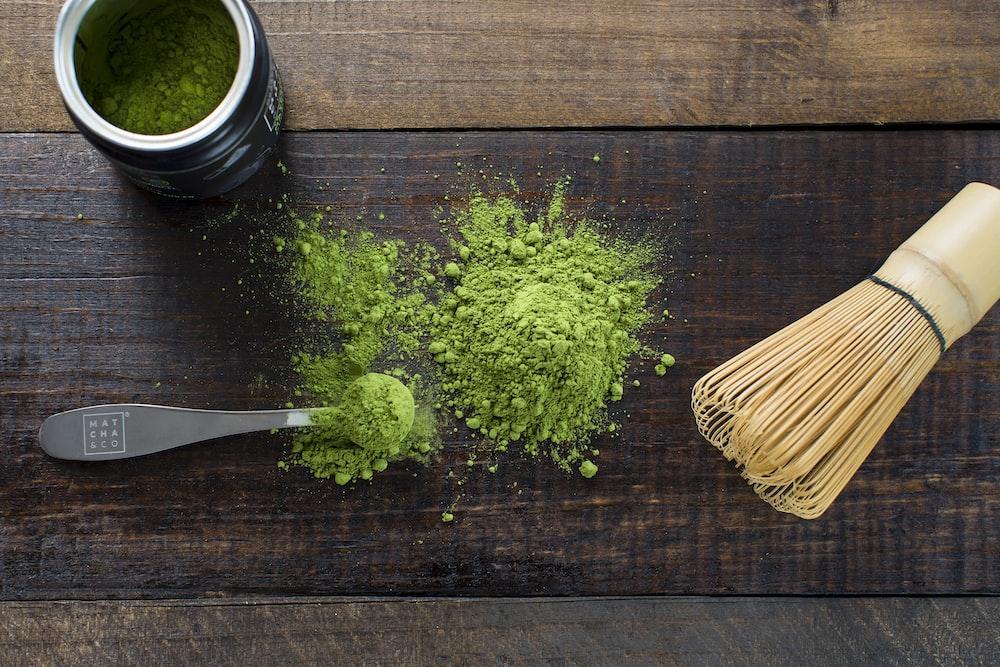 If you're interested in trying kratom, you may have seen Red Vein Maeng Da and Red Vein Bali Kratom. Both red kratom strain are popular among the world's users, but what's the difference between them?
This article will compare red maeng da vs red bali kratom, including its effects, dosage, and more. Both of these red strains are very popular and have many similarities. Though there are similarities between both strains, they do have some differences.
Keep reading to learn more about the red Maeng da and the red Bali strain, and find out which one is right for you!
Red Maeng Da Kratom Strains
Red Maeng Da Kratom strains are among the most popular strains of kratom. They are known for their high levels of alkaloids, which gives them their distinctive red color. They are also known for their powerful effects.
Red Maeng Da kratom strains are typically grown in the rainforests of Indonesia. The name "Maeng Da" actually means "pimp grade" in Thai, which is ideal given the strain's reputation for being one of the strongest kratom strains.
These strains can be found in various forms, including powder, capsules, and leaves. The most popular way to take Red Maeng Da kratom is in capsule form, allowing for more precise dosage.
It is also popular for making kratom tea, as the leaves can be steeped in hot water to make tea.
As a result, some kratom fans feel that the name Maeng Da implies excellent quality and potency. If you're one among the many kratom users looking for high quality red kratom strains or good quality kratom products, Red Maeng Da might be the way to go.
But it is essential to consult a medical professional before taking prescription medication or being affected by a serious medical condition, as it sometimes tends to have the opposite effect.
Red Bali Strains
When it comes to taking red Bali kratoms, there are some facts that you should know. Red vein strains are obtained from a method called grafting.
It is a process in which two different red vein plants are mixed to get the result of a combined characteristic.
Red Bali is one of kratom's most famous red strains. Not only is it popular, but it is also one of the high-potency strains.
Many believe that red Bali is the most muscular strain of kratom as it might help relieve pain and physical discomfort. If you're looking for a potent pain reliever, kratom experience, or mood enhancement, red Bali is the way to go.
Comparing Red Maeng Da Vs. Red Bali Kratom?
Red Maeng Da vs. Bali kratoms – They are two different essential kratom strains of the same plant.
Both strains are sold as dietary supplements and are widely used for their purported relaxing effects.
While their organic compounds share some similarities, there are also some crucial differences between these two strains.
Dosage
Their universal doses are the first comparison of red Maeng da vs. red Bali kratom. For red Maeng Da, the recommended dose is between 2-4 grams, while for red Bali, the recommended dose is between 3-5 grams. Red Bali can be quite sedating, causing you to feel tired in higher doses (5+ grams).
Color Of Veins
The following comparison between red Maeng da vs. red Bali kratoms is the color of their veins.
Red Maeng da has red veins, and red Bali has green veins. The different colors indicate different alkaloid profiles. Red Maeng da typically has a higher concentration of mitragynine, while red Bali has a higher concentration of 7-hydroxymitragynine.
Red Maeng da is more stimulating, while red Bali is more sedating. Red Maeng da is more energizing and is better for daytime use. Red Bali is better for nighttime use because it can help you relax and fall asleep.
The color of kratom veins is just one of the many factors that determine its effects. Other factors include the strain, the region it's from, the quality, and how it's prepared.
Red Kratom Strain: Mature Leaves Available
On the other hand, Red kratom is said to be the most sedating of all kratom vein colors. They're also famous for providing Chronic Pain relief and relaxation.
Green Maeng Da Vein: Middle Years Leaves
Next, Green kratom is said to be in the middle of the White and Red kratom strain. They're also famous for providing a balance of both Sedation and Stimulation.
Efficacy
Both red Maeng Da and Bali kratom are effective in providing pain relief, but red Maeng Da is more potent and has longer-lasting pain-relieving effects.
User Experience
Some kratom enthusiasts prefer red Maeng Da for its relaxing effect, while others find red Bali to be more mood-boosting. Ultimately, it comes down to personal preference.
When comparing both kratoms, it is clear that both kratoms have their unique benefits.
Red Maeng Da is more potent and has a longer-lasting effect, while red Bali is more relaxing. Ultimately, the decision of which strain to take comes from personal preferences.
Origin
Red Maeng Da originates from Thailand and gets its name from a water bug called "Maeng" Conversely, red Bali kratoms come from Indonesia.
The difference in origin can affect the user experience as each kratom can offer different benefits. For example, Red Maeng Da is more energized, while Red Bali is more relaxed.
Alkaloids
Mitragynine and 7-hydroxy mitragynine, which bind the opioid receptors, are two essential alkaloids in kratom.
Red Bali kratoms and Red Maeng Da kratom include a variety of alkaloids, including these two in particular.
Other alkaloids are also present. You will discover that the alkaloids provided by each strain will vary from one another.
Location
Red Maeng Da is domestically grown in Thailand, while red Bali is grown on the Indonesian island. Red Maeng da can be found in some countries, but you have to look for the legality in places like San Diego, Rhode Island, Sarasota county, and union county.
Daytime Energy Levels
Red Maeng Da vs. Red Bali Kratom – These kratom strains come from the same family of trees, the Mitragyna Speciosa.
The difference between the two strains lies in their potency and effects. Maeng Da is widely considered the most potent strain of kratom, while Red Bali is known for its relaxing effect.
Potency
While kratom is still in the process of getting approved by the FDA as a dietary supplement, many medical professionals believe in its potential as a supplemental dietary product.
Compared to Red vein Bali, Red Maeng Da appears to be less potent but more balanced. Red Maeng Da is often used as a pain reliever, while Red Bali is commonly used to alleviate discomfort and enhance mood.
Popularity
Red Bali is one of the most popular kratoms because it boosts mood and provides relaxation. Red Maeng Da is also a popular strain, but it is more well-known for its potent effects.
Which One Should You Try?
There is no definitive answer related to it. It ultimately comes down to personal preference. Some people prefer red maeng da for its potent effects, while others find red bali more relaxing.
Try out both strains to see which one works. Red Maeng Da and Red Bali kratom are two of the most popular strains of kratom.
Both kratoms offer a variety of benefits, including relief from pain, increased energy levels, and improved mood. Red Maeng Da is more potent, while red Bali is more relaxing.
Final Thoughts
While red Maeng Da is more potent, red Bali is more relaxing. Ultimately, the decision of which strain to take comes from one's experience of using it. It is essential to start with a low dose and increase it gradually to avoid side effects.