Move Your Garden to the Greenhouse for the Winter Months
This is my favorite time of year. Not because I like snow, freezing rain or sub-zero temperatures, it's because the tomatoes, strawberries and pepper plants really spring to life in the greenhouse, as the outside world begins to slow down in preparation for the cold months ahead.
As I stand at the window listening to the crescendo of tweets, chirps and whistles, watching the birds and squirrels busily wrestling for the seeds in the feeders and scattered on the ground below, you can feel their high energy as they dash around last minute to pack on weight for the winter months.
However, in my greenhouse the atmosphere is completely different. You can almost see the plants in the greenhouse starting to slowly stretch and yawn, as they prepare for a slow but very productive eight months of growing in a semi-tropical paradise, as they begin their own competition to out-produce each other.
Gone is my own mad dash to constantly supply enough water and subsequently more fertilizer as the constant hum of the exhaust fan and the hot Southerly winds tried to wick out what little moisture the leaves and soil managed to provide the seedlings and mature plants. Now, it's necessary to switch gears so that I don't over water the plants, and find the little digital water meters (purchased years ago) that blink to warn me when a plant is drying out — the best assistance in re-training my watering habits.
When I taught classes, I would always tell the attendees to plant plants that are season-specific; that way they wouldn't have to wage an on-going battle against the elements inside their greenhouses to provide the perfect growing conditions. But really, who can resist those sweet, vine ripened, red globes known as tomatoes, which are the true harbingers of summer?
Yes, they get grouchy when the heat index climbs above 70 degrees, and pout by going semi-dormant through the hottest months of summer, but they will reward you with the fruits of their labor if you can keep them sated until Fall. Then, it's anyone's guess as to the bounty they will produce as they settle in for the winter growing season. This year I decided to try my hand at growing Okra. I remember as a kid, my parents planted it one summer in our outdoor garden, but mom told me it didn't do very well, because our growing season isn't long, or hot enough, and that was the end of that experiment for them.
However, after doing some research over the internet on how to grow it, and stumbling across a culinary magazine (while standing in line at the grocery store) that offered more growing and cooking tips, I figured if I grew a few plants in the greenhouse, they would sate the craving I've been having since the first of the year — and they did! But the real prize for me, was listening to Bill's comments as he tasted the first harvest of the season, and his amazement at the taste of fresh Okra.
Yes, we have eaten it in the past, but it was always frozen or pickled — never fresh. And, for this being my first time at growing it, I hit the jackpot in picking it at the right time too, because it wasn't slimy either. But, my true love of the plant came when I walked into my greenhouse one morning and saw its blossoms. You see, it is a member of the mallow family, which also includes cotton and hibiscus, and the blossoms start out looking like hibiscus flowers before they produce the pods. This was a real treat for me, because the last time I saw a hibiscus flower was the spring of 1990, when I vacationed in Hawaii and was given a lei as I left the plane.
I also read that it can grow up to 6' tall under the right growing conditions (mine are already 3' tall as of this article), but didn't mention how many harvests one can get from a plant or whether the plant is indeterminate, so I will make notes in my growing journal for future reference.
Paula M. Christensen has 12 years of experience gardening year-round as a hobby greenhouse gardener.

Red Maeng Da Vs. Red Bali Kratom: What's The Difference?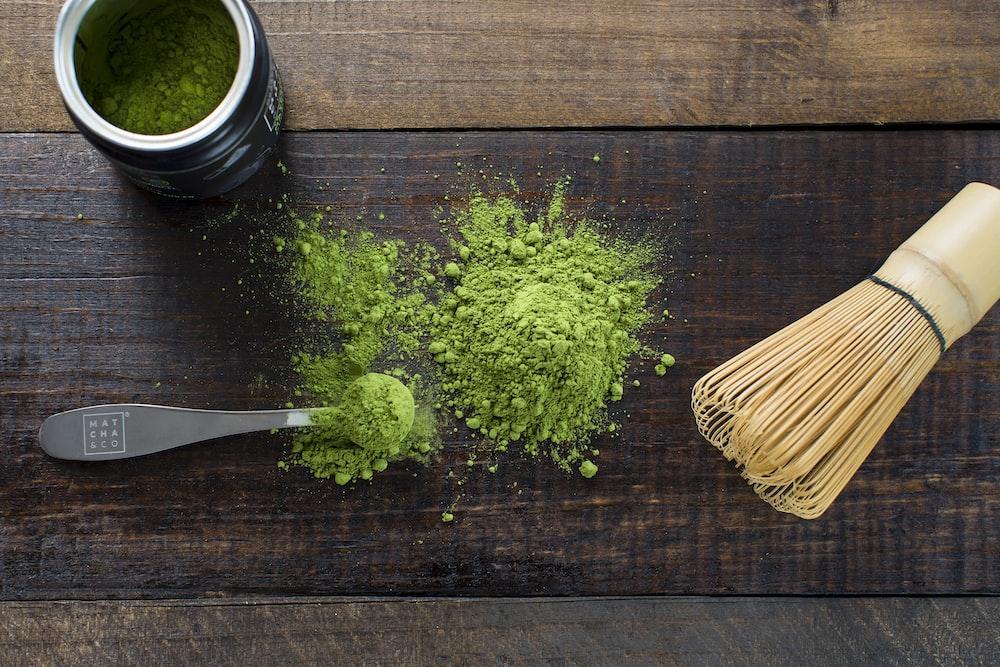 If you're interested in trying kratom, you may have seen Red Vein Maeng Da and Red Vein Bali Kratom. Both red kratom strain are popular among the world's users, but what's the difference between them?
This article will compare red maeng da vs red bali kratom, including its effects, dosage, and more. Both of these red strains are very popular and have many similarities. Though there are similarities between both strains, they do have some differences.
Keep reading to learn more about the red Maeng da and the red Bali strain, and find out which one is right for you!
Red Maeng Da Kratom Strains
Red Maeng Da Kratom strains are among the most popular strains of kratom. They are known for their high levels of alkaloids, which gives them their distinctive red color. They are also known for their powerful effects.
Red Maeng Da kratom strains are typically grown in the rainforests of Indonesia. The name "Maeng Da" actually means "pimp grade" in Thai, which is ideal given the strain's reputation for being one of the strongest kratom strains.
These strains can be found in various forms, including powder, capsules, and leaves. The most popular way to take Red Maeng Da kratom is in capsule form, allowing for more precise dosage.
It is also popular for making kratom tea, as the leaves can be steeped in hot water to make tea.
As a result, some kratom fans feel that the name Maeng Da implies excellent quality and potency. If you're one among the many kratom users looking for high quality red kratom strains or good quality kratom products, Red Maeng Da might be the way to go.
But it is essential to consult a medical professional before taking prescription medication or being affected by a serious medical condition, as it sometimes tends to have the opposite effect.
Red Bali Strains
When it comes to taking red Bali kratoms, there are some facts that you should know. Red vein strains are obtained from a method called grafting.
It is a process in which two different red vein plants are mixed to get the result of a combined characteristic.
Red Bali is one of kratom's most famous red strains. Not only is it popular, but it is also one of the high-potency strains.
Many believe that red Bali is the most muscular strain of kratom as it might help relieve pain and physical discomfort. If you're looking for a potent pain reliever, kratom experience, or mood enhancement, red Bali is the way to go.
Comparing Red Maeng Da Vs. Red Bali Kratom?
Red Maeng Da vs. Bali kratoms – They are two different essential kratom strains of the same plant.
Both strains are sold as dietary supplements and are widely used for their purported relaxing effects.
While their organic compounds share some similarities, there are also some crucial differences between these two strains.
Dosage
Their universal doses are the first comparison of red Maeng da vs. red Bali kratom. For red Maeng Da, the recommended dose is between 2-4 grams, while for red Bali, the recommended dose is between 3-5 grams. Red Bali can be quite sedating, causing you to feel tired in higher doses (5+ grams).
Color Of Veins
The following comparison between red Maeng da vs. red Bali kratoms is the color of their veins.
Red Maeng da has red veins, and red Bali has green veins. The different colors indicate different alkaloid profiles. Red Maeng da typically has a higher concentration of mitragynine, while red Bali has a higher concentration of 7-hydroxymitragynine.
Red Maeng da is more stimulating, while red Bali is more sedating. Red Maeng da is more energizing and is better for daytime use. Red Bali is better for nighttime use because it can help you relax and fall asleep.
The color of kratom veins is just one of the many factors that determine its effects. Other factors include the strain, the region it's from, the quality, and how it's prepared.
Red Kratom Strain: Mature Leaves Available
On the other hand, Red kratom is said to be the most sedating of all kratom vein colors. They're also famous for providing Chronic Pain relief and relaxation.
Green Maeng Da Vein: Middle Years Leaves
Next, Green kratom is said to be in the middle of the White and Red kratom strain. They're also famous for providing a balance of both Sedation and Stimulation.
Efficacy
Both red Maeng Da and Bali kratom are effective in providing pain relief, but red Maeng Da is more potent and has longer-lasting pain-relieving effects.
User Experience
Some kratom enthusiasts prefer red Maeng Da for its relaxing effect, while others find red Bali to be more mood-boosting. Ultimately, it comes down to personal preference.
When comparing both kratoms, it is clear that both kratoms have their unique benefits.
Red Maeng Da is more potent and has a longer-lasting effect, while red Bali is more relaxing. Ultimately, the decision of which strain to take comes from personal preferences.
Origin
Red Maeng Da originates from Thailand and gets its name from a water bug called "Maeng" Conversely, red Bali kratoms come from Indonesia.
The difference in origin can affect the user experience as each kratom can offer different benefits. For example, Red Maeng Da is more energized, while Red Bali is more relaxed.
Alkaloids
Mitragynine and 7-hydroxy mitragynine, which bind the opioid receptors, are two essential alkaloids in kratom.
Red Bali kratoms and Red Maeng Da kratom include a variety of alkaloids, including these two in particular.
Other alkaloids are also present. You will discover that the alkaloids provided by each strain will vary from one another.
Location
Red Maeng Da is domestically grown in Thailand, while red Bali is grown on the Indonesian island. Red Maeng da can be found in some countries, but you have to look for the legality in places like San Diego, Rhode Island, Sarasota county, and union county.
Daytime Energy Levels
Red Maeng Da vs. Red Bali Kratom – These kratom strains come from the same family of trees, the Mitragyna Speciosa.
The difference between the two strains lies in their potency and effects. Maeng Da is widely considered the most potent strain of kratom, while Red Bali is known for its relaxing effect.
Potency
While kratom is still in the process of getting approved by the FDA as a dietary supplement, many medical professionals believe in its potential as a supplemental dietary product.
Compared to Red vein Bali, Red Maeng Da appears to be less potent but more balanced. Red Maeng Da is often used as a pain reliever, while Red Bali is commonly used to alleviate discomfort and enhance mood.
Popularity
Red Bali is one of the most popular kratoms because it boosts mood and provides relaxation. Red Maeng Da is also a popular strain, but it is more well-known for its potent effects.
Which One Should You Try?
There is no definitive answer related to it. It ultimately comes down to personal preference. Some people prefer red maeng da for its potent effects, while others find red bali more relaxing.
Try out both strains to see which one works. Red Maeng Da and Red Bali kratom are two of the most popular strains of kratom.
Both kratoms offer a variety of benefits, including relief from pain, increased energy levels, and improved mood. Red Maeng Da is more potent, while red Bali is more relaxing.
Final Thoughts
While red Maeng Da is more potent, red Bali is more relaxing. Ultimately, the decision of which strain to take comes from one's experience of using it. It is essential to start with a low dose and increase it gradually to avoid side effects.