Calcium: The Forgotten Fertilizer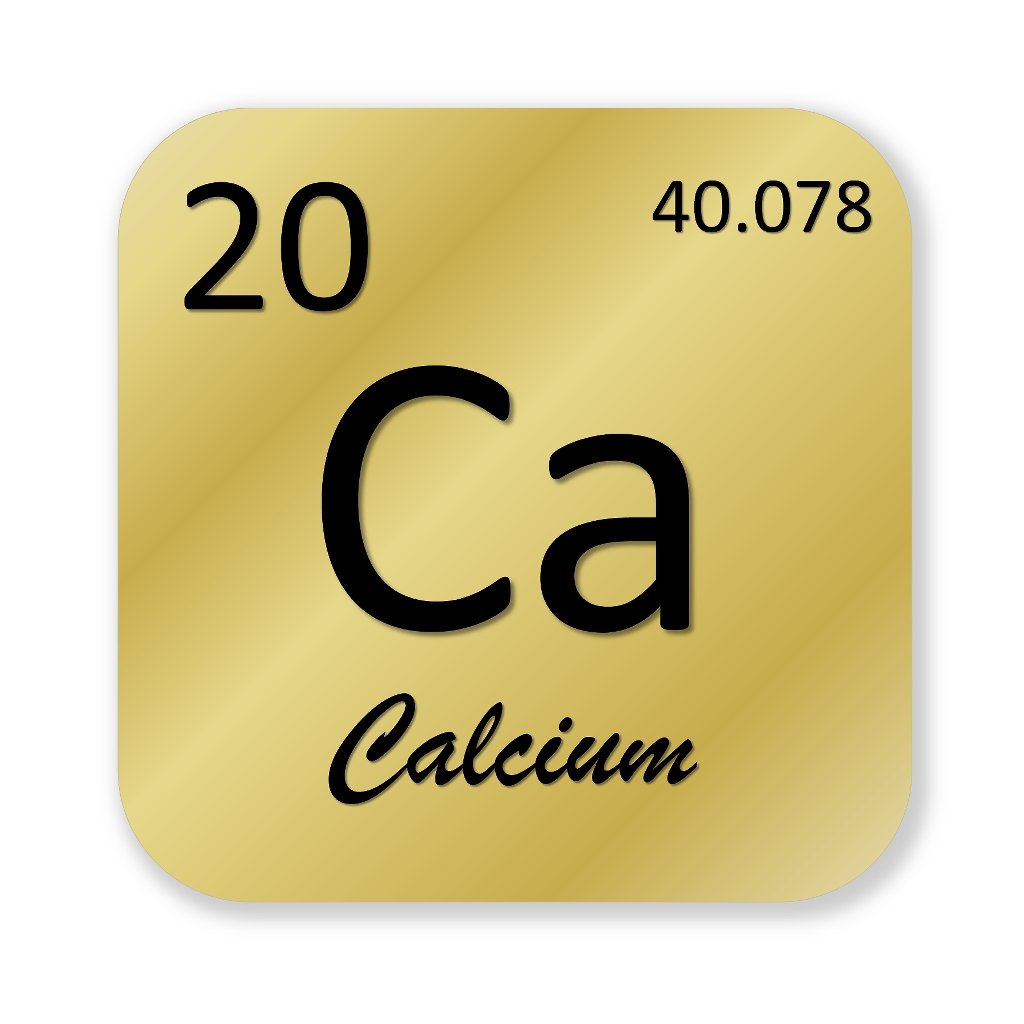 Calcium is much more important to plant growth than most people think. Plants actually need more calcium than phosphorus and a calcium deficiency can create a cascade of problems that are often difficult to diagnose. I learned firsthand about the effects of calcium deficiency back in 1995 while I was producing an educational video on hydroponic nutrient solutions. To learn more about the nutritional needs of plants, I purposely tried to create specific nutrient deficiencies. Calcium deficiency was one of them. The control plants were fed a complete hydroponic nutrient solution with plenty of calcium, but the experimental group was fed a nutrient with zero calcium. I performed the same experiment with zero nitrogen, zero phosphorus, zero potassium, zero magnesium and zero sulfates. Out of all the plants, the calcium-deficient plants were the first to suffer and they displayed the worst symptoms of any of the plants, often showing signs of multiple nutrient deficiencies.
Calcium strengthens cell walls. So as cells weaken, the vascular system of the plant starts to collapse, reducing the uptake of all of the major elements. The symptoms show up first at the growing tips of both the shoots and the roots. Calcium is an immobile element, meaning that when there is a deficiency, the plant can't translocate calcium from the older leaves to the younger leaves. New growth at the leaf tips and margins begins to wither and die back and the new leaves are often deformed.
But the most serious effect of calcium deficiency lies in the roots. Calcium is involved in root extension and it is necessary for the secretion of protective mucilage around the root caps. Lack of calcium also increases the plant's susceptibility to root diseases such as Pythium. Without enough calcium, roots often become stunted and discolored and they begin to leak the solutes that plants need to grow. This results in a thin, spindly root system that often becomes a slimy brown or black, especially at the root tips. If plants lack actively growing roots, any of the other nutrient deficiencies can appear, often at random.
The first step to prevent calcium deficiency is to use a water-soluble calcium source, such as calcium nitrate. Some of the other calcium sources used in organic gardening are poorly soluble and are only slowly released over time. Calcium quickly locks up with phosphates and sulfates, forming insoluble precipitants. So make sure that water-soluble calcium is properly diluted, especially in hydroponics.
The next step is to watch the pH. In acidic conditions with pH below 5.5, metal ions such as aluminum and manganese can often build up to toxic levels. The excess aluminum and manganese compete with calcium exchange sites at the roots, potentially inducing a calcium deficiency. Excess sodium can also compete with calcium. If an irrigation water analysis shows excessive sodium, extra calcium may be required, or a reverse osmosis (RO) filter may become necessary.
Finally, in an indoor garden, make sure that your humidity is under control and that there is good air movement. Try to keep the humidity between 40-60%, and use oscillating fans. All of the leaves in the garden should be moving gently, blowing away excess moisture from the leaves and keeping the transpiration stream active. As calcium is taken up in the transpiration stream, strong new cells are built and the roots remain actively growing.
Want more information? Read these articles:
Measurement Terms for the Elemental Concentration in Nutrient Solution Formulation
Requirements for Successful Soil-Based Vegetable Gardening
The Essentials of Basic Plant Nutrition
Tips for Preventing Blossom End Rot

A Dream: Retiring in Canada
Introduction
The prime of a person's life is represented by the golden years. If you've put in a lifetime of hard work, responsibility, and adhering to a strict work schedule, you can finally retire to your "cape" and relax in your own home, which need not be in the city where you currently reside. If you have made the decision to relocate for your retirement, you may be looking for the best Canadian city to retire to spend your time in.
Even if you already have a list of preferences for where you want to retire, this list can be a great resource. The adoption of a pragmatic and practical approach when selecting a retirement city can help you enjoy a happy and financially secure retirement.
Everyone has their own set of preferences, priorities, likes, and dislikes when it comes to just about anything and everything. This includes everything from minor details such as a favorite cup of coffee to major decisions such as choosing the right career path. As a result, it is understandable that each individual would have their own ideas about how and where to spend their retirement years.
Fredericton, NB
The city of Fredericton serves as the provincial capital of the province of New Brunswick. Although it is a small city in terms of population for a capital, it is a fortunate mix for retirees. In spite of the fact that the city is not particularly crowded, its status as the regional capital means that it has many amenities that a city of its size does not typically have (though public transportation is not available on Sundays). Real estate prices are low enough that you can afford a home if you have enough savings, which is especially true if you are looking to purchase a condominium.
In addition, the rent is significantly less expensive. It has a humid continental climate and is located on the banks of the river. So, if you like to fish, it could be a fantastic place to settle down in. For a city of its size, the city has a large number of historical buildings and museums, as well as parks and gardens. It also hosts a large number of festivals. The city's largest hospital, which has more than 300 beds and several specialists, as well as a level 3 trauma center.
It's possible that Fredericton will be the perfect place for you if you're looking for a nice, affordable blend of nature and a moderately large city.
Kingston, Ontario
When it comes to living in a city where half of the population is made up of young students rather than old retirees like yourself, Kingston might be the best Canadian city to retire to. Because of its strategic location, it has a long and illustrious history, particularly in the military sphere.
As a retiree, you'd appreciate Kingston's laid-back atmosphere and easygoing pace of life. Almost half of the year, the city is bathed in sunshine. Transport in the local area is efficient, quick, and reasonably priced. One of Kingston's most significant assets, however, may be its world-class medical facilities. Kingston General Hospital is one of the largest hospitals in the province of Ontario and is located in Kingston. Many wonderful places to visit or spend your retirement time in the city, such as Lake Ontario Park and the Museum of Healthcare, which is the only museum of its kind in the country, are available to you. Many outdoor activities are available to you in the city as well, including sailing, fishing, golf, and hiking, among many others.
Burlington, Ontario
There are 115 parks in the small community of Burlington, so getting some exercise and fresh air will not be a problem. Given that it's only about 40 minutes away from Toronto, it's possible that you'll enjoy living in this charming little town if you have family in the city. It has a vibrant creative community as well as a sufficient number of art venues, especially given the size of the city. In addition, the city is very bicycle-friendly.
Even though there is a major hospital in the town, you may need to travel to Hamilton, which is not far away, if you have a serious medical problem. The high cost of living in Burlington is a chink in the city's armor. Even if you decide to rent a place in the city, you may find it to be an expensive place to live. However, if you can find a way to avoid this expense (by living in a co-op or a small house, for example), the city will appear to be quite affordable. Alternatively, you can choose one of the city's retirement homes. In addition, the city offers a diverse range of retirement living options, including active retirement living, assisted living, and home care.
Kelowna, BC
When it happens to come to retirement homes, Kelowna is a bit of a cliche, to say the least. Until the most recent census, retirees accounted for more than 18 percent of the population, which is significantly higher than the national average. This city experiences all four seasons, although housing can be expensive (especially if you try to live near the lake). If you are an oenophile (a fancy way of saying wine enthusiast), Kelowna is the place to be. It's the perfect combination of nature, peace, and the big-city hustle and bustle (especially in tourist season).
If you don't mind living a little outside of the city for cheaper housing, if you enjoy driving and taking part in outdoor recreational activities such as picnics by the lake, you might find Kelowna to be a reasonable price. The primary medical facility, for example, is quite large, with over 700 beds, and the number of doctors per capita is sufficient given the city's population density. The dry weather is a major draw for many retirees who come to this city to enjoy their golden years.