Composting and Its Unintended Consequences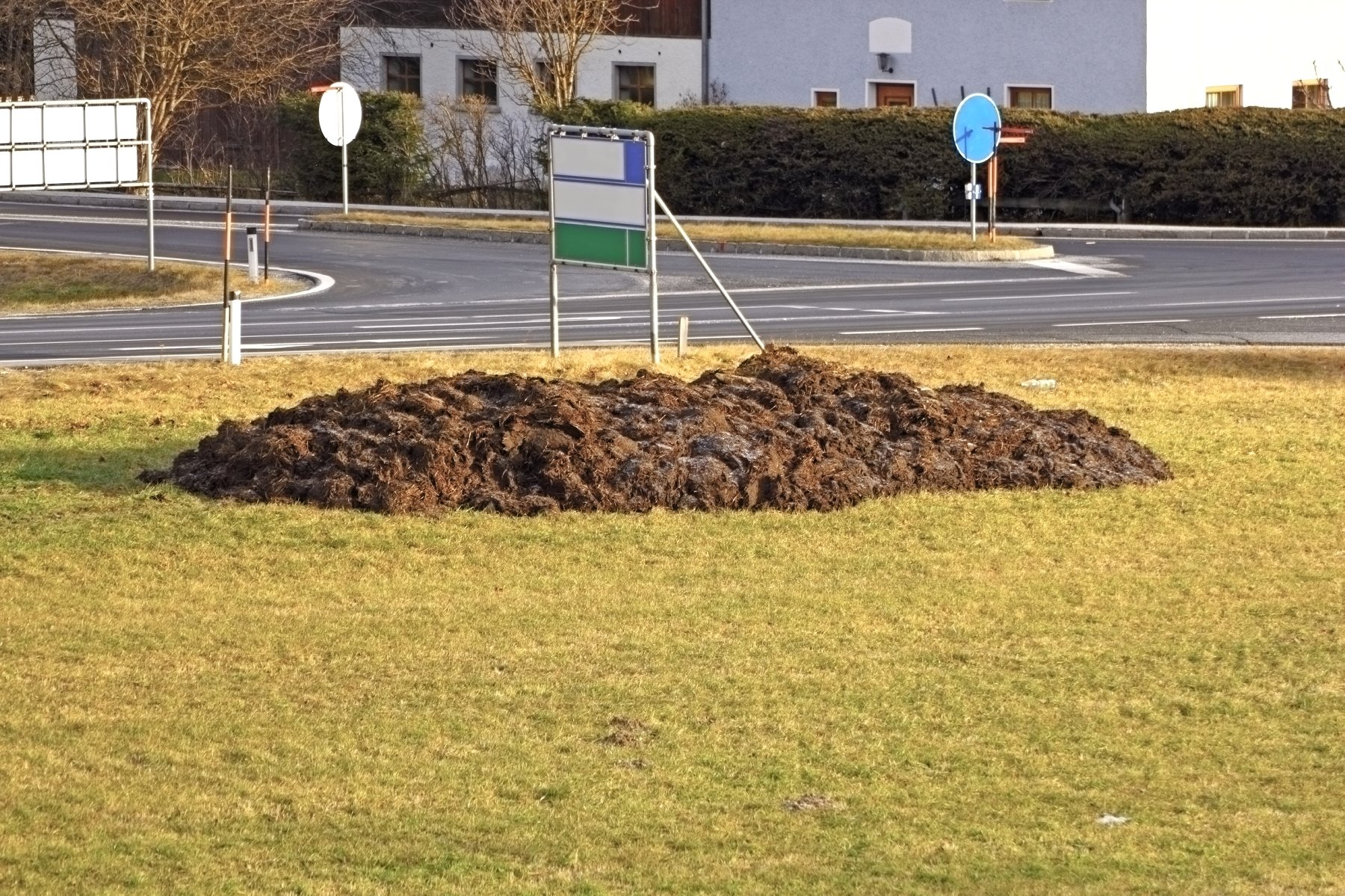 When composting or using a composted material, there are "winners" and "losers."  The winners are those receiving the compost, while the losers are those who provided the materials for generating the compost. Why is that?
A simple example can be drawn from the home owner/gardener who collects his lawn clippings for composting. The generated compost is either added to his garden soil or used as mulch around landscape plants. Removing the lawn clippings will deplete the soil of those elements in the clippings, elements essential to sustain the continued growth of the lawn grass. Therefore, the need to replace that taken away which is done by periodically liming [correcting soil acidity, and adding calcium (Ca) and magnesium (Mg)] and applying yearly a nitrogen, phosphorus and potassium (NPK) lawn fertilizer. The lawn clippings when composted will be reduced in organic matter content, thereby concentrating the elements it contains.
When added to a garden soil, it acts as a fertilizer since it contains most of those elements essential for plants (as was required by the lawn species) which can be viewed as a plus. Depending on the elemental content of the added compost, the level of those compost-containing elements will begin to increase in the garden soil, the rate of increase depending on the amount and frequency of application of the compost as well as the cultural practices being used to manage the garden soil. The two major mineral elements in the grass clippings will be phosphorus (P) and potassium (K), their concentration in the compost increasing with the degree of decomposition. There is the possibility that the garden soil will begin to increase in its P and K content, with the potential of reaching excessive levels. 
An organic gardener began applying to his vegetable garden soil, compost whose major component ingredient was chicken litter. Plant growth and product yields were impressive. So each year, the gardener mixed into his garden soil this same compost. After several years of excellent product yields, they began to decline and visual symptoms of plant stress appeared on many of his vegetable plants.
Seeking advice from his local County Agricultural Extension Agent, the gardener was advised to collect a soil sample and leaf tissue samples from his garden plants for elemental analysis. The soil and plant analysis laboratory results were given to me for interpretation. For the soil, several of the elements, primarily P and K, were at excessive levels. The plant analysis results reflected the effects of these high P and K soil test levels as elemental imbalances in the plants. With such high soil P and K levels, as well as several other elements, my recommendation was to abandon the site and begin over at another, not the kind of advice he expected. I also recommended that the compost he was using be analyzed for its elemental content, so that the amount to be applied to his garden soil would not result in an excess accumulation of elements, such as P and K.
For many gardeners, composts are valuable substances that, when added to a soil, will alter the physiochemical properties of the soil, and thereby improve plant growth. It is also a factor that would enable identification of the produced product as being "organically-grown."  Unfortunately, there is a cost to be paid that falls on the provider of the materials being composted. For example, if animal manure is a major ingredient composted with other organic materials, its field collection would mean that the dropped manure would not be adding back to the soil the elements that had been collected by the grazing animal.
If the manure is taken from an animal being fed grain and hay in a confined facility, then the soil in which these feed materials had been grown will be depleted of the nutrient elements that were required for their production. Therefore, the farmer managing the pasture for grazing and the grower of hay and grain, will be the ones who will have to add back what has been taken away.
One of the ironies is that those who benefit from the organic side of the equation are contributing to the chemicalization of farming practices. That is something to think about, an unexpected consequence. The gathering of any form of organic material depletes the nutrient element status of the collection site, while there is the potential of increasing the elemental status of the received site to an excess level.
J. Benton Jones, Jr. has a PhD in Agronomy and is the author of several books including Hydropopnic Handbook: How Growing Systems Work available on Amazon.com. Dr. Jones has written extensively on hydroponic growing and has been outdoor vegetable gardening employing sub-irrigation hydroponic growing systems (Hydrogrosystems.com), and using domestic water for making his nutrient solution. He also maintains a website on tomatoes at GrowTomatoes.com.
Want more information? Read these articles:
7 Ideas for a Homemade Compost Bin
A Worms Eye View at Vermicomposting
Making Compost: A Basic Tool for Organic Cultivation
The Bokashi Method Alternative to Composting
What is the Element Content of Your Generated Compost?
Vermicompost Affects on Plants

A Dream: Retiring in Canada
Introduction
The prime of a person's life is represented by the golden years. If you've put in a lifetime of hard work, responsibility, and adhering to a strict work schedule, you can finally retire to your "cape" and relax in your own home, which need not be in the city where you currently reside. If you have made the decision to relocate for your retirement, you may be looking for the best Canadian city to retire to spend your time in.
Even if you already have a list of preferences for where you want to retire, this list can be a great resource. The adoption of a pragmatic and practical approach when selecting a retirement city can help you enjoy a happy and financially secure retirement.
Everyone has their own set of preferences, priorities, likes, and dislikes when it comes to just about anything and everything. This includes everything from minor details such as a favorite cup of coffee to major decisions such as choosing the right career path. As a result, it is understandable that each individual would have their own ideas about how and where to spend their retirement years.
Fredericton, NB
The city of Fredericton serves as the provincial capital of the province of New Brunswick. Although it is a small city in terms of population for a capital, it is a fortunate mix for retirees. In spite of the fact that the city is not particularly crowded, its status as the regional capital means that it has many amenities that a city of its size does not typically have (though public transportation is not available on Sundays). Real estate prices are low enough that you can afford a home if you have enough savings, which is especially true if you are looking to purchase a condominium.
In addition, the rent is significantly less expensive. It has a humid continental climate and is located on the banks of the river. So, if you like to fish, it could be a fantastic place to settle down in. For a city of its size, the city has a large number of historical buildings and museums, as well as parks and gardens. It also hosts a large number of festivals. The city's largest hospital, which has more than 300 beds and several specialists, as well as a level 3 trauma center.
It's possible that Fredericton will be the perfect place for you if you're looking for a nice, affordable blend of nature and a moderately large city.
Kingston, Ontario
When it comes to living in a city where half of the population is made up of young students rather than old retirees like yourself, Kingston might be the best Canadian city to retire to. Because of its strategic location, it has a long and illustrious history, particularly in the military sphere.
As a retiree, you'd appreciate Kingston's laid-back atmosphere and easygoing pace of life. Almost half of the year, the city is bathed in sunshine. Transport in the local area is efficient, quick, and reasonably priced. One of Kingston's most significant assets, however, may be its world-class medical facilities. Kingston General Hospital is one of the largest hospitals in the province of Ontario and is located in Kingston. Many wonderful places to visit or spend your retirement time in the city, such as Lake Ontario Park and the Museum of Healthcare, which is the only museum of its kind in the country, are available to you. Many outdoor activities are available to you in the city as well, including sailing, fishing, golf, and hiking, among many others.
Burlington, Ontario
There are 115 parks in the small community of Burlington, so getting some exercise and fresh air will not be a problem. Given that it's only about 40 minutes away from Toronto, it's possible that you'll enjoy living in this charming little town if you have family in the city. It has a vibrant creative community as well as a sufficient number of art venues, especially given the size of the city. In addition, the city is very bicycle-friendly.
Even though there is a major hospital in the town, you may need to travel to Hamilton, which is not far away, if you have a serious medical problem. The high cost of living in Burlington is a chink in the city's armor. Even if you decide to rent a place in the city, you may find it to be an expensive place to live. However, if you can find a way to avoid this expense (by living in a co-op or a small house, for example), the city will appear to be quite affordable. Alternatively, you can choose one of the city's retirement homes. In addition, the city offers a diverse range of retirement living options, including active retirement living, assisted living, and home care.
Kelowna, BC
When it happens to come to retirement homes, Kelowna is a bit of a cliche, to say the least. Until the most recent census, retirees accounted for more than 18 percent of the population, which is significantly higher than the national average. This city experiences all four seasons, although housing can be expensive (especially if you try to live near the lake). If you are an oenophile (a fancy way of saying wine enthusiast), Kelowna is the place to be. It's the perfect combination of nature, peace, and the big-city hustle and bustle (especially in tourist season).
If you don't mind living a little outside of the city for cheaper housing, if you enjoy driving and taking part in outdoor recreational activities such as picnics by the lake, you might find Kelowna to be a reasonable price. The primary medical facility, for example, is quite large, with over 700 beds, and the number of doctors per capita is sufficient given the city's population density. The dry weather is a major draw for many retirees who come to this city to enjoy their golden years.