Garden & Greenhouse Cover Story – GreenGro Flower Finisher
Organic horticulture of today is essentially revitalizing an old way of thinking. In fact, just a few generations ago, all gardening would have been considered organic gardening by today's standards. Although many of our grandparents did not understand the science behind building a living soil, they were growing organically. Their methods were simply the trials and tribulations passed down by the generations before them. Organic horticulture knowledge of today is obtained differently. A trip to the gardening section in your local big-box store will reveal multiple organic products and liquid fertilizers.
However, not all organic products are the same. Organic horticulture goes far beyond which liquid fertilizer is fed to a plant. Many of these fertilizers may be considered organic but do not address the importance of feeding a living soil. True organic horticulturists understand that the soil is a living organism which, when flourishing, provides the plants with what they need to flourish also. This concept is the foundation of the "feed
the soil to feed the plants" ideology. In other words, it is a priority for organic growers to make and keep a soil bioactive. If creating an active soil is a grower's priority, many other factors of sustainable and/or organic gardening will automatically fall into place.
There has been an increasing amount of gardeners who have seen or experienced the benefits of organic horticulture techniques. These growers understand the deep connection between soil organisms and plants. Growers who share this mentality rely on products derived from organic or natural sources to help cultivate the microscopic world found in the soil's depths. Understanding and promoting the microscopic, beneficial microorganisms found in the soil is a key component to becoming a successful organic gardener. Organic fertilizer and amendment companies who produce quality products aimed at cultivating a thriving, living soil will also be the companies shaping the future of horticulture. One of these companies is GreenGro, LLC out of Windsor, California.
GreenGro LLC
GreenGro, LLC has a simple business philosophy: to provide effective products which are easy to use and are derived from organic and/or sustainable sources. The idea of a living soil is the concept behind GreenGro's entire company. The folks at GreenGro understand that the vast array of organisms found in the soil, many of which have symbiotic relationships with plants, are the driving force behind successful organic horticulture. This is why GreenGro's products contain the beneficial microorganisms that help a living soil flourish; this, in turn, provides a healthy living soil in which plant life can thrive.
GreenGro's Nature's Pride fertilizer line (Veg and Bloom) has become known in the indoor horticulture industry as one of the best all-in-one, all-natural granular blend of organic ingredients. Nature's Pride can be used for both indoor and outdoor applications and is formulated to supercharge the soil with microbial life and give the plants everything they need for healthy, vigorous growth. Nature's Pride's stable, rich formula is meant to boost microbial life in the soil while providing steady fertilization to the plants.
Nature's Pride fertilizers contain a wide variety of organic ingredients and beneficial microbes. A large selection of balanced ingredients combined with microbial life equates to a healthy living soil with a continuous availability of nutrients for the plants to assimilate. In addition to Nature's Pride Veg and Bloom, GreenGro also produces high quality additives, such as their mycorrhizae formulations, water conditioner and biochar blend. GreenGro has another trick up its sleeve, a new organic-based flower hardener product called Flower Finisher.
Flower Finisher
GreenGro is happy to announce the addition of Flower Finisher to its comprehensive list of organic and/or sustainable products. Flower Finisher is a true all-natural and organic flower hardener. A special blend of rare ingredients and GreenGro's proprietary technologies has made this powerful, organic flower hardener possible. Designed to be used the last 3-4 weeks of flowering, Flower Finisher is formulated for the unique needs of the plant during the final four weeks of flower development. As many horticulturists understand, this is the most crucial stage of flower development and where the majority of the final ripening/hardening occurs. In other words, this is the period of the flowering stage where the bulk of the yield and potency of the fragrance occurs.
Although Flower Finisher can be made into a compost tea and then used in multiple systems, it is best used in soil or soilless media. Flower Finisher is in semi-powder form so it is not suitable for direct use in aeroponic or recirculating hydroponic systems. What makes Flower Finisher truly unique is its natural and organic ingredients. Other flower hardeners on the market are made from harsh chemicals that can diminish the quality of the flowers. GreenGro developed Flower Finisher with the organic purist in mind. Now organic growers can gain the benefits of using a flower hardening product in the late stages of the flowering period.
GreenGro, LLC is one of the few companies who are serious about
sustainability and organic gardening. GreenGro has and will continue to provide top-shelf bioactive products for organic gardening purists because it puts cultivating a living soil as the highest priority. GreenGro's deep understanding of the microscopic world, which has been the basis of organic horticulture since the beginning, allows us all to reap the benefits of stimulating the living soil, much like the generations of the past. As we begin to fully realize the benefits and importance of cultivating a living soil through organic and/or sustainable practices, more and more gardeners will look to the past and their ideas of gardening. The difference will be that we can do this with a better understanding of the living soil and how it affects plant growth.
Companies that pursue this line of thinking are the ones who will be at the forefront of the resurgence of organic horticulture. GreenGro has always prided itself on putting its focus on stimulating a soil and optimizing bioactivity. With products like the Nature's Pride fertilizers and the new Flower Finisher, an organic purist can boost bioactivity and flower production in an organic and sustainable manner.
For more information call 866.884.6806, visit TheGreenGro.com or email bart@thegreengro.com.

Red Maeng Da Vs. Red Bali Kratom: What's The Difference?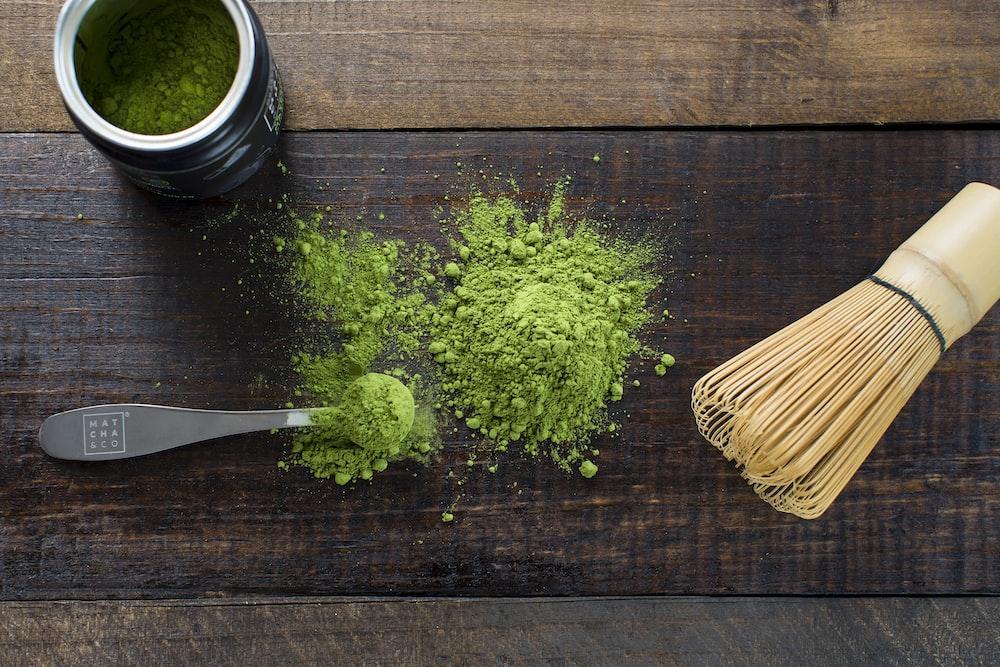 If you're interested in trying kratom, you may have seen Red Vein Maeng Da and Red Vein Bali Kratom. Both red kratom strain are popular among the world's users, but what's the difference between them?
This article will compare red maeng da vs red bali kratom, including its effects, dosage, and more. Both of these red strains are very popular and have many similarities. Though there are similarities between both strains, they do have some differences.
Keep reading to learn more about the red Maeng da and the red Bali strain, and find out which one is right for you!
Red Maeng Da Kratom Strains
Red Maeng Da Kratom strains are among the most popular strains of kratom. They are known for their high levels of alkaloids, which gives them their distinctive red color. They are also known for their powerful effects.
Red Maeng Da kratom strains are typically grown in the rainforests of Indonesia. The name "Maeng Da" actually means "pimp grade" in Thai, which is ideal given the strain's reputation for being one of the strongest kratom strains.
These strains can be found in various forms, including powder, capsules, and leaves. The most popular way to take Red Maeng Da kratom is in capsule form, allowing for more precise dosage.
It is also popular for making kratom tea, as the leaves can be steeped in hot water to make tea.
As a result, some kratom fans feel that the name Maeng Da implies excellent quality and potency. If you're one among the many kratom users looking for high quality red kratom strains or good quality kratom products, Red Maeng Da might be the way to go.
But it is essential to consult a medical professional before taking prescription medication or being affected by a serious medical condition, as it sometimes tends to have the opposite effect.
Red Bali Strains
When it comes to taking red Bali kratoms, there are some facts that you should know. Red vein strains are obtained from a method called grafting.
It is a process in which two different red vein plants are mixed to get the result of a combined characteristic.
Red Bali is one of kratom's most famous red strains. Not only is it popular, but it is also one of the high-potency strains.
Many believe that red Bali is the most muscular strain of kratom as it might help relieve pain and physical discomfort. If you're looking for a potent pain reliever, kratom experience, or mood enhancement, red Bali is the way to go.
Comparing Red Maeng Da Vs. Red Bali Kratom?
Red Maeng Da vs. Bali kratoms – They are two different essential kratom strains of the same plant.
Both strains are sold as dietary supplements and are widely used for their purported relaxing effects.
While their organic compounds share some similarities, there are also some crucial differences between these two strains.
Dosage
Their universal doses are the first comparison of red Maeng da vs. red Bali kratom. For red Maeng Da, the recommended dose is between 2-4 grams, while for red Bali, the recommended dose is between 3-5 grams. Red Bali can be quite sedating, causing you to feel tired in higher doses (5+ grams).
Color Of Veins
The following comparison between red Maeng da vs. red Bali kratoms is the color of their veins.
Red Maeng da has red veins, and red Bali has green veins. The different colors indicate different alkaloid profiles. Red Maeng da typically has a higher concentration of mitragynine, while red Bali has a higher concentration of 7-hydroxymitragynine.
Red Maeng da is more stimulating, while red Bali is more sedating. Red Maeng da is more energizing and is better for daytime use. Red Bali is better for nighttime use because it can help you relax and fall asleep.
The color of kratom veins is just one of the many factors that determine its effects. Other factors include the strain, the region it's from, the quality, and how it's prepared.
Red Kratom Strain: Mature Leaves Available
On the other hand, Red kratom is said to be the most sedating of all kratom vein colors. They're also famous for providing Chronic Pain relief and relaxation.
Green Maeng Da Vein: Middle Years Leaves
Next, Green kratom is said to be in the middle of the White and Red kratom strain. They're also famous for providing a balance of both Sedation and Stimulation.
Efficacy
Both red Maeng Da and Bali kratom are effective in providing pain relief, but red Maeng Da is more potent and has longer-lasting pain-relieving effects.
User Experience
Some kratom enthusiasts prefer red Maeng Da for its relaxing effect, while others find red Bali to be more mood-boosting. Ultimately, it comes down to personal preference.
When comparing both kratoms, it is clear that both kratoms have their unique benefits.
Red Maeng Da is more potent and has a longer-lasting effect, while red Bali is more relaxing. Ultimately, the decision of which strain to take comes from personal preferences.
Origin
Red Maeng Da originates from Thailand and gets its name from a water bug called "Maeng" Conversely, red Bali kratoms come from Indonesia.
The difference in origin can affect the user experience as each kratom can offer different benefits. For example, Red Maeng Da is more energized, while Red Bali is more relaxed.
Alkaloids
Mitragynine and 7-hydroxy mitragynine, which bind the opioid receptors, are two essential alkaloids in kratom.
Red Bali kratoms and Red Maeng Da kratom include a variety of alkaloids, including these two in particular.
Other alkaloids are also present. You will discover that the alkaloids provided by each strain will vary from one another.
Location
Red Maeng Da is domestically grown in Thailand, while red Bali is grown on the Indonesian island. Red Maeng da can be found in some countries, but you have to look for the legality in places like San Diego, Rhode Island, Sarasota county, and union county.
Daytime Energy Levels
Red Maeng Da vs. Red Bali Kratom – These kratom strains come from the same family of trees, the Mitragyna Speciosa.
The difference between the two strains lies in their potency and effects. Maeng Da is widely considered the most potent strain of kratom, while Red Bali is known for its relaxing effect.
Potency
While kratom is still in the process of getting approved by the FDA as a dietary supplement, many medical professionals believe in its potential as a supplemental dietary product.
Compared to Red vein Bali, Red Maeng Da appears to be less potent but more balanced. Red Maeng Da is often used as a pain reliever, while Red Bali is commonly used to alleviate discomfort and enhance mood.
Popularity
Red Bali is one of the most popular kratoms because it boosts mood and provides relaxation. Red Maeng Da is also a popular strain, but it is more well-known for its potent effects.
Which One Should You Try?
There is no definitive answer related to it. It ultimately comes down to personal preference. Some people prefer red maeng da for its potent effects, while others find red bali more relaxing.
Try out both strains to see which one works. Red Maeng Da and Red Bali kratom are two of the most popular strains of kratom.
Both kratoms offer a variety of benefits, including relief from pain, increased energy levels, and improved mood. Red Maeng Da is more potent, while red Bali is more relaxing.
Final Thoughts
While red Maeng Da is more potent, red Bali is more relaxing. Ultimately, the decision of which strain to take comes from one's experience of using it. It is essential to start with a low dose and increase it gradually to avoid side effects.