Why Soil Needs Microbial Biomass
Lawns are happy when microbial biomass is around 400ugC/gm soil while gardens do best at about 600ugC/gm. Plants make their own food, but the minerals a plant needs, nitrogen, phosphorus and potassium etc. must be provided and they are naturally provided by the microbes in the soil. Bacteria, the smallest microbes and the bottom of the soil food web, are rich in minerals which they mine from the soil. These bacteria are food for larger microbes called protists and when these bacteria are eaten by the protists much of the minerals are released to the plant. The most amazing thing is that a plant will this all by providing food for the bacteria. With increased food the bacteria multiply; they are single celled so they don't get larger with more food, they divide into two and they can do this as rapidly as every 20 minutes. As the number of bacteria increase the number of protists that graze on the bacteria increase and the spilled nutrient supply increases.
If soil has a healthy microbial population plants are protected naturally. A plant drips up to half the energy it makes and sends to the roots and the microbes. These microbes do more than provide minerals; they protect the plant and the soil from pathogens, in the same way that a healthy microbiome in your body protects you from pathogens. Soil microbes develop antibiotics to fight off pathogens, because these pathogens threaten the livelihood of the microbe – all the antibiotics we use are based on soil microbial antibiotics. Amazingly, scientists have shown plants actually control the kind of microbe around the root: when a pathogen is present the plant can put out the favorite snack of a microbe that fights that pathogen. So if plants have a healthy microbial population they are protected naturally and unlike pesticides which can kill indiscriminately, the plant and its microbial army are targeting pathogens.
The Causes of Low Microbes
One big answer for low microbes is lack of microbial food. Like almost all living things, the dry weight of a bacterium is largely carbon and the carbon that bacteria need comes from plant material. Bacteria can get their minerals from the soil, but they get the carbon they need from plant material or from plant material that has been processed by an animal, i.e. animal waste. Harvesting a crop or removing the dried material from the garden, causes a food shortage for the microbes. Compost made from food waste and these dead plant materials is exactly the food that these microbes need.
If there is extra microbial food it is saved as humus and banked in the soil. The decayed bodies of microbes are stored in humus as molecules containing carbon, nitrogen, phosphorus, potassium, etc. and since all this material originally came from plants it contains all the nutrients that plants need in the right ratios. The added bonus is the soil contains twice as much carbon as the air (air contains C as carbon dioxide).
Anything that inhibits plant health also inhibits the microbial population. For most plants pH levels below 5.5 and above 8 are harmful and all the nutrients in the world won't correct this, only a corrected pH level will solve the problem. Compacted soil has low microbes because microbes need oxygen and space to move as do plants. If there are no plants, there will be no microbes because microbes need plants as much as plants need microbes. Toxins or pathogens will inhibit microbes and plants. If you have a space where a plant has died, test it for microbes before planting again, if microbes are lower than the area around it do not plant again until the condition is corrected.
Even though microbes only give plants minerals, like nitrogen, simply supplying the minerals is not the right solution. Firstly, microbes supply many micronutrients that the plant requires and the micronutrient requirements of plants are very plant specific. The plant also has special foods it uses to lure the microbes that have these nutrients to the root area of the plant. Second, microbes are tightly stuck to the soil and they are there when the plant decides that it needs the nutrient, where chemical mineral applications can wash away.  Third, the amounts of chemical fertilizer that need to be applied kill the microbes in the soil. When the microbes are gone, the plant is susceptible to disease, the plant requires twice as much water, erosion can increase, and carbon is not being stored in the soil.
Microbes are stuck tightly to soil particles, so that they don't wash away. The glue that microbes use to attach themselves also causes soil particles to stick to one another giving soil its structure.  In the absence of these glues, soil erodes, it becomes dusty and blows and washes away. The good news is that soil scientists have shown that increasing microbial biomass can regenerate the soil: e.g. cover crops make food for microbes which increases soil quality and can even supplement crop mineral deficiencies by e.g. supplying nitrogen requirements.
Soil with a healthy microbial population requires 50% less irrigation. The aggregated structure of soil that contains a healthy microbial population allows the soil to retain adequate moisture while providing adequate drainage. Plants are more resilient when they are supported by a healthy microbial population.
Increasing Microbes
Feed your microbes organically, using compost or organic supplements.  Read Teaming with Nutrients by Jeff Lowenfels for lots of good recipes. Check your microbes 1-2 weeks after the feeding, if you didn't get a good response, try another plant food.
Plant a cover crop to help replace nutrients, i.e. green fertilizing, over the winter. You can check out which cover crop is best for you by growing several varieties in pots and testing for microbial load in a month. The cover that has the highest number of microbes is the best complement for your soil, i.e. it is best at replacing the limiting growth factor in your soil. Use only light tilling practices as heavy tilling disrupts the fungi. If you need to kill a cover crop or weeds, place a black plastic sheet over the cover crop for 2 weeks just as sun warms the earth and the material under the plastic will die.
Rotate the plants. Different plants take different nutrients from the soil and so the same plant will deplete the soil over time. Also plant pathogens can accumulate and by rotating the residual pathogen should not bother the new plant.
Monitor your plant. The microbial biomass in the soil around a plant that is healthy should not vary more than 25% . If you see a big drop, you need to step in, e.g. trees can be helped by fertilizing with compost or compost teas and fungal amendments.  Make sure to remove a diseased plant before the disease can spread.
Judith Fitzpatrick, Ph.D. is the president Prolific Earth Sciences. She can be contacted at 201.543.7109 and you can visit here website at Microbiometer.com.
Read More Articles
3D Printed Soil Helps Understanding of Soil Microorganisms
Amending Soil and Mulching With Organic Matter
Healthy Soil Has a Healthy Microbial Biomass

Red Maeng Da Vs. Red Bali Kratom: What's The Difference?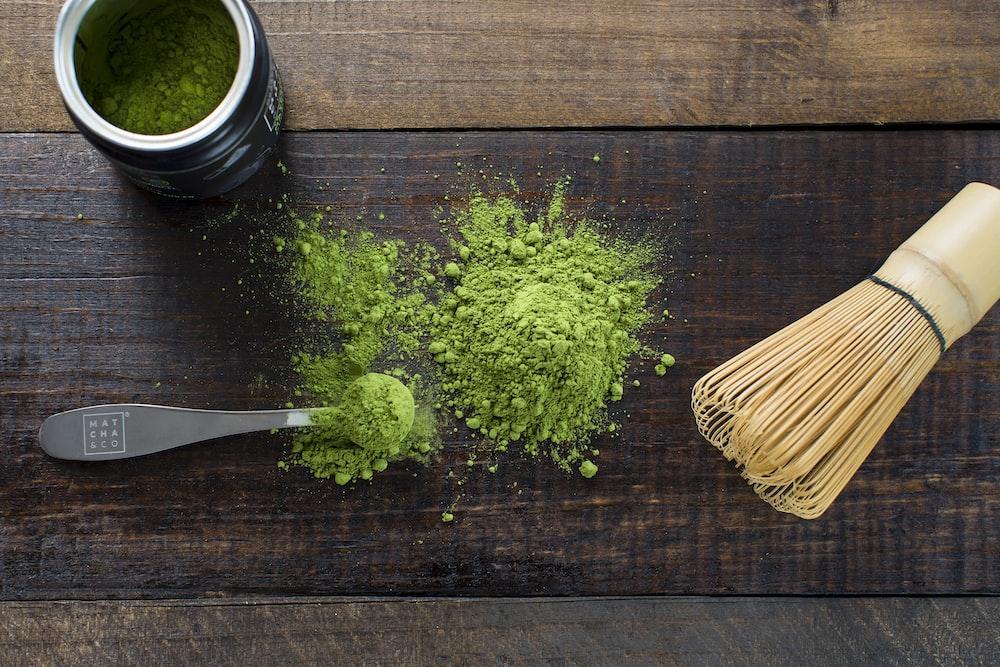 If you're interested in trying kratom, you may have seen Red Vein Maeng Da and Red Vein Bali Kratom. Both red kratom strain are popular among the world's users, but what's the difference between them?
This article will compare red maeng da vs red bali kratom, including its effects, dosage, and more. Both of these red strains are very popular and have many similarities. Though there are similarities between both strains, they do have some differences.
Keep reading to learn more about the red Maeng da and the red Bali strain, and find out which one is right for you!
Red Maeng Da Kratom Strains
Red Maeng Da Kratom strains are among the most popular strains of kratom. They are known for their high levels of alkaloids, which gives them their distinctive red color. They are also known for their powerful effects.
Red Maeng Da kratom strains are typically grown in the rainforests of Indonesia. The name "Maeng Da" actually means "pimp grade" in Thai, which is ideal given the strain's reputation for being one of the strongest kratom strains.
These strains can be found in various forms, including powder, capsules, and leaves. The most popular way to take Red Maeng Da kratom is in capsule form, allowing for more precise dosage.
It is also popular for making kratom tea, as the leaves can be steeped in hot water to make tea.
As a result, some kratom fans feel that the name Maeng Da implies excellent quality and potency. If you're one among the many kratom users looking for high quality red kratom strains or good quality kratom products, Red Maeng Da might be the way to go.
But it is essential to consult a medical professional before taking prescription medication or being affected by a serious medical condition, as it sometimes tends to have the opposite effect.
Red Bali Strains
When it comes to taking red Bali kratoms, there are some facts that you should know. Red vein strains are obtained from a method called grafting.
It is a process in which two different red vein plants are mixed to get the result of a combined characteristic.
Red Bali is one of kratom's most famous red strains. Not only is it popular, but it is also one of the high-potency strains.
Many believe that red Bali is the most muscular strain of kratom as it might help relieve pain and physical discomfort. If you're looking for a potent pain reliever, kratom experience, or mood enhancement, red Bali is the way to go.
Comparing Red Maeng Da Vs. Red Bali Kratom?
Red Maeng Da vs. Bali kratoms – They are two different essential kratom strains of the same plant.
Both strains are sold as dietary supplements and are widely used for their purported relaxing effects.
While their organic compounds share some similarities, there are also some crucial differences between these two strains.
Dosage
Their universal doses are the first comparison of red Maeng da vs. red Bali kratom. For red Maeng Da, the recommended dose is between 2-4 grams, while for red Bali, the recommended dose is between 3-5 grams. Red Bali can be quite sedating, causing you to feel tired in higher doses (5+ grams).
Color Of Veins
The following comparison between red Maeng da vs. red Bali kratoms is the color of their veins.
Red Maeng da has red veins, and red Bali has green veins. The different colors indicate different alkaloid profiles. Red Maeng da typically has a higher concentration of mitragynine, while red Bali has a higher concentration of 7-hydroxymitragynine.
Red Maeng da is more stimulating, while red Bali is more sedating. Red Maeng da is more energizing and is better for daytime use. Red Bali is better for nighttime use because it can help you relax and fall asleep.
The color of kratom veins is just one of the many factors that determine its effects. Other factors include the strain, the region it's from, the quality, and how it's prepared.
Red Kratom Strain: Mature Leaves Available
On the other hand, Red kratom is said to be the most sedating of all kratom vein colors. They're also famous for providing Chronic Pain relief and relaxation.
Green Maeng Da Vein: Middle Years Leaves
Next, Green kratom is said to be in the middle of the White and Red kratom strain. They're also famous for providing a balance of both Sedation and Stimulation.
Efficacy
Both red Maeng Da and Bali kratom are effective in providing pain relief, but red Maeng Da is more potent and has longer-lasting pain-relieving effects.
User Experience
Some kratom enthusiasts prefer red Maeng Da for its relaxing effect, while others find red Bali to be more mood-boosting. Ultimately, it comes down to personal preference.
When comparing both kratoms, it is clear that both kratoms have their unique benefits.
Red Maeng Da is more potent and has a longer-lasting effect, while red Bali is more relaxing. Ultimately, the decision of which strain to take comes from personal preferences.
Origin
Red Maeng Da originates from Thailand and gets its name from a water bug called "Maeng" Conversely, red Bali kratoms come from Indonesia.
The difference in origin can affect the user experience as each kratom can offer different benefits. For example, Red Maeng Da is more energized, while Red Bali is more relaxed.
Alkaloids
Mitragynine and 7-hydroxy mitragynine, which bind the opioid receptors, are two essential alkaloids in kratom.
Red Bali kratoms and Red Maeng Da kratom include a variety of alkaloids, including these two in particular.
Other alkaloids are also present. You will discover that the alkaloids provided by each strain will vary from one another.
Location
Red Maeng Da is domestically grown in Thailand, while red Bali is grown on the Indonesian island. Red Maeng da can be found in some countries, but you have to look for the legality in places like San Diego, Rhode Island, Sarasota county, and union county.
Daytime Energy Levels
Red Maeng Da vs. Red Bali Kratom – These kratom strains come from the same family of trees, the Mitragyna Speciosa.
The difference between the two strains lies in their potency and effects. Maeng Da is widely considered the most potent strain of kratom, while Red Bali is known for its relaxing effect.
Potency
While kratom is still in the process of getting approved by the FDA as a dietary supplement, many medical professionals believe in its potential as a supplemental dietary product.
Compared to Red vein Bali, Red Maeng Da appears to be less potent but more balanced. Red Maeng Da is often used as a pain reliever, while Red Bali is commonly used to alleviate discomfort and enhance mood.
Popularity
Red Bali is one of the most popular kratoms because it boosts mood and provides relaxation. Red Maeng Da is also a popular strain, but it is more well-known for its potent effects.
Which One Should You Try?
There is no definitive answer related to it. It ultimately comes down to personal preference. Some people prefer red maeng da for its potent effects, while others find red bali more relaxing.
Try out both strains to see which one works. Red Maeng Da and Red Bali kratom are two of the most popular strains of kratom.
Both kratoms offer a variety of benefits, including relief from pain, increased energy levels, and improved mood. Red Maeng Da is more potent, while red Bali is more relaxing.
Final Thoughts
While red Maeng Da is more potent, red Bali is more relaxing. Ultimately, the decision of which strain to take comes from one's experience of using it. It is essential to start with a low dose and increase it gradually to avoid side effects.