Customer Education at the Nursery & Garden Center
 A recent conversation with a horticultural colleague got me to thinking about education at the nursery and garden center.  I often find myself after such thought provoking discourses with more questions than answers.  Are we doing enough education at the garden center?  Are we striving to only sell plants?  Should we be selling more than plants?  Should we be selling a generation of people on gardening and the pleasures that abound when engaged in such a humble avocation?  Selling plants isn't easy and neither is teaching the people you're selling them to about them.  Are customers there to buy plants or get an education?
I say both, whether they know it or not.  I say that once we've found a way to reach them, be it through colorful hanging baskets or an unusual selection of perennials, we should feel obliged to teach them.  As owners of these retail establishments, imparting our knowledge of plants and their culture should be nobly satisfying.  After all, wouldn't you rather brood a feeling of "go out and do it, sport" than "Take this plant.  It will probably die.  Come back and buy another one."?  The success, and ensuing celebration, at gardening is what drives customers back to the stores not the desire to replace ill-fated purchases from the year before.  If we send our clientele out with inspiration, enthusiasm, and security in what they are doing we have accomplished more at the end of the day towards the promotion of gardening than we would have if we'd simply just sold them a plant.  I know we've all killed plants but a beginning gardener might not shrug it off with such ease and in fact might feel discouraged by their false sense of ineptitude.
A case study could be had of the education issue by looking at all the native plants being introduced to the trade.  Native plant pollyannas, like myself, rejoice at such introductions.  "Finally, these cool plants will get some attention", I've been known to say.  But with zeal appropriately contained, we should strive to find common ground with gardeners heedful of our horticultural laud.  While plants native to a given area certainly have the adaptive upper hand, establishing these plants, when you've first been able to find them, can be tricky, even frustrating.  And too often nurseries are quick to make the sale without offering insight into how to successfully cultivate said plants.  Poppy mallow (Callirhoe sp.) is a fitting example, especially since it has received some column space in the national press of late.  Once established this rugged, debonair native blooms for months and is the best groundcover for hot, sunny areas.  It does so by arising from a perseverant taproot.  This parsnip-like storage structure tends to abhor pot culture though making it difficult to cultivate in a nursery setting.  Recently though, when at the nursery, I see poppy mallow being sold without even so much as a warning that these plants may be slow to take off while their taproot recovers from transplant.  I'm worried that without offering guidance as to the needs of particular plants, especially those that have fought the battle of obscurity, we lose out when it comes to cultivating new ideas in the minds of avant gardeners.
And yes, I'm also saying that our marketing efforts should match our efforts, and habits, on the sales bench.  It certainly behooves our marketing efforts if we offer information to our customers about how to cultivate plants beyond design inclined statements, playfully known as point-of-purchase, like "Loves full sun" or "Thrives in dry shade".  Our promotion of new plants is undermined if we do not educate the public on the needs of those plants in the garden.  Suburban Garden, USA, though maybe within the ecological range of poppy mallow, is a heck of a lot different than the dry prairie from whence it came.
We are of a foolish notion to think that all plants will do well in all places.  The botanical biodiversity present on this planet is testament this.  A genus of plants may hold one species or several hundred, the prodigiousness of a particular genus evidenced when the number of species tallies into the latter.  So selling a plant not adapted to your area might verge on egregious, if not foolish.  We'll talk more about properly educating customers on hardiness and adaptability next month.  After all, we're here to set them on a path to success via quality plants and quality information.
Kelly D. Norris is Farm Manager at Rainbow Iris Farm and, when not in the garden, can be found roaming the greenhouses of Horticulture Hall at Iowa State University.  Check out his blog, the E-Garden Almanac, at his website Kellydnorris.com .

Red Maeng Da Vs. Red Bali Kratom: What's The Difference?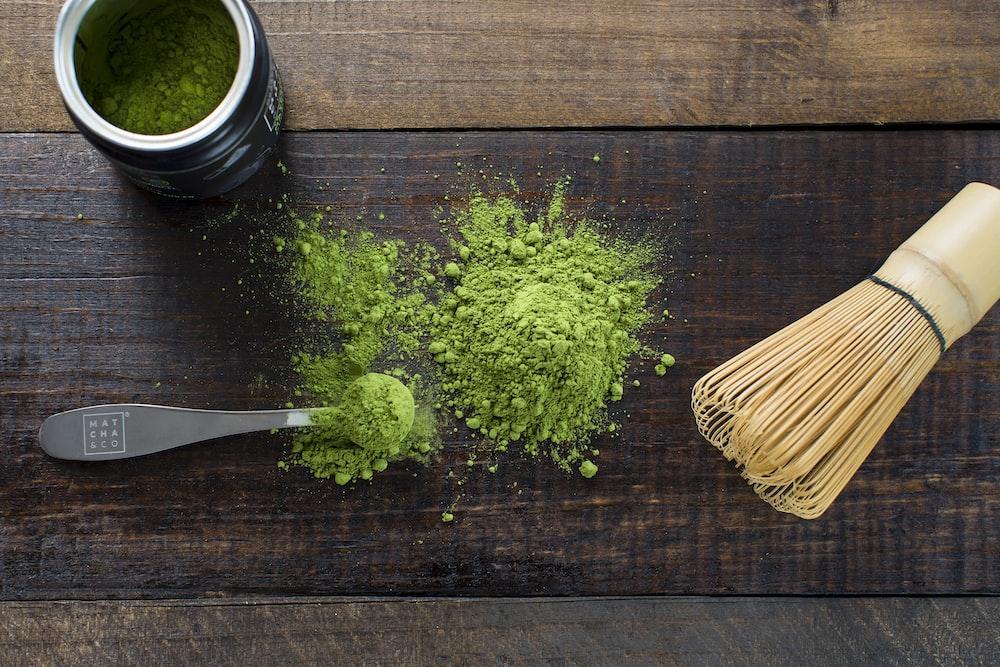 If you're interested in trying kratom, you may have seen Red Vein Maeng Da and Red Vein Bali Kratom. Both red kratom strain are popular among the world's users, but what's the difference between them?
This article will compare red maeng da vs red bali kratom, including its effects, dosage, and more. Both of these red strains are very popular and have many similarities. Though there are similarities between both strains, they do have some differences.
Keep reading to learn more about the red Maeng da and the red Bali strain, and find out which one is right for you!
Red Maeng Da Kratom Strains
Red Maeng Da Kratom strains are among the most popular strains of kratom. They are known for their high levels of alkaloids, which gives them their distinctive red color. They are also known for their powerful effects.
Red Maeng Da kratom strains are typically grown in the rainforests of Indonesia. The name "Maeng Da" actually means "pimp grade" in Thai, which is ideal given the strain's reputation for being one of the strongest kratom strains.
These strains can be found in various forms, including powder, capsules, and leaves. The most popular way to take Red Maeng Da kratom is in capsule form, allowing for more precise dosage.
It is also popular for making kratom tea, as the leaves can be steeped in hot water to make tea.
As a result, some kratom fans feel that the name Maeng Da implies excellent quality and potency. If you're one among the many kratom users looking for high quality red kratom strains or good quality kratom products, Red Maeng Da might be the way to go.
But it is essential to consult a medical professional before taking prescription medication or being affected by a serious medical condition, as it sometimes tends to have the opposite effect.
Red Bali Strains
When it comes to taking red Bali kratoms, there are some facts that you should know. Red vein strains are obtained from a method called grafting.
It is a process in which two different red vein plants are mixed to get the result of a combined characteristic.
Red Bali is one of kratom's most famous red strains. Not only is it popular, but it is also one of the high-potency strains.
Many believe that red Bali is the most muscular strain of kratom as it might help relieve pain and physical discomfort. If you're looking for a potent pain reliever, kratom experience, or mood enhancement, red Bali is the way to go.
Comparing Red Maeng Da Vs. Red Bali Kratom?
Red Maeng Da vs. Bali kratoms – They are two different essential kratom strains of the same plant.
Both strains are sold as dietary supplements and are widely used for their purported relaxing effects.
While their organic compounds share some similarities, there are also some crucial differences between these two strains.
Dosage
Their universal doses are the first comparison of red Maeng da vs. red Bali kratom. For red Maeng Da, the recommended dose is between 2-4 grams, while for red Bali, the recommended dose is between 3-5 grams. Red Bali can be quite sedating, causing you to feel tired in higher doses (5+ grams).
Color Of Veins
The following comparison between red Maeng da vs. red Bali kratoms is the color of their veins.
Red Maeng da has red veins, and red Bali has green veins. The different colors indicate different alkaloid profiles. Red Maeng da typically has a higher concentration of mitragynine, while red Bali has a higher concentration of 7-hydroxymitragynine.
Red Maeng da is more stimulating, while red Bali is more sedating. Red Maeng da is more energizing and is better for daytime use. Red Bali is better for nighttime use because it can help you relax and fall asleep.
The color of kratom veins is just one of the many factors that determine its effects. Other factors include the strain, the region it's from, the quality, and how it's prepared.
Red Kratom Strain: Mature Leaves Available
On the other hand, Red kratom is said to be the most sedating of all kratom vein colors. They're also famous for providing Chronic Pain relief and relaxation.
Green Maeng Da Vein: Middle Years Leaves
Next, Green kratom is said to be in the middle of the White and Red kratom strain. They're also famous for providing a balance of both Sedation and Stimulation.
Efficacy
Both red Maeng Da and Bali kratom are effective in providing pain relief, but red Maeng Da is more potent and has longer-lasting pain-relieving effects.
User Experience
Some kratom enthusiasts prefer red Maeng Da for its relaxing effect, while others find red Bali to be more mood-boosting. Ultimately, it comes down to personal preference.
When comparing both kratoms, it is clear that both kratoms have their unique benefits.
Red Maeng Da is more potent and has a longer-lasting effect, while red Bali is more relaxing. Ultimately, the decision of which strain to take comes from personal preferences.
Origin
Red Maeng Da originates from Thailand and gets its name from a water bug called "Maeng" Conversely, red Bali kratoms come from Indonesia.
The difference in origin can affect the user experience as each kratom can offer different benefits. For example, Red Maeng Da is more energized, while Red Bali is more relaxed.
Alkaloids
Mitragynine and 7-hydroxy mitragynine, which bind the opioid receptors, are two essential alkaloids in kratom.
Red Bali kratoms and Red Maeng Da kratom include a variety of alkaloids, including these two in particular.
Other alkaloids are also present. You will discover that the alkaloids provided by each strain will vary from one another.
Location
Red Maeng Da is domestically grown in Thailand, while red Bali is grown on the Indonesian island. Red Maeng da can be found in some countries, but you have to look for the legality in places like San Diego, Rhode Island, Sarasota county, and union county.
Daytime Energy Levels
Red Maeng Da vs. Red Bali Kratom – These kratom strains come from the same family of trees, the Mitragyna Speciosa.
The difference between the two strains lies in their potency and effects. Maeng Da is widely considered the most potent strain of kratom, while Red Bali is known for its relaxing effect.
Potency
While kratom is still in the process of getting approved by the FDA as a dietary supplement, many medical professionals believe in its potential as a supplemental dietary product.
Compared to Red vein Bali, Red Maeng Da appears to be less potent but more balanced. Red Maeng Da is often used as a pain reliever, while Red Bali is commonly used to alleviate discomfort and enhance mood.
Popularity
Red Bali is one of the most popular kratoms because it boosts mood and provides relaxation. Red Maeng Da is also a popular strain, but it is more well-known for its potent effects.
Which One Should You Try?
There is no definitive answer related to it. It ultimately comes down to personal preference. Some people prefer red maeng da for its potent effects, while others find red bali more relaxing.
Try out both strains to see which one works. Red Maeng Da and Red Bali kratom are two of the most popular strains of kratom.
Both kratoms offer a variety of benefits, including relief from pain, increased energy levels, and improved mood. Red Maeng Da is more potent, while red Bali is more relaxing.
Final Thoughts
While red Maeng Da is more potent, red Bali is more relaxing. Ultimately, the decision of which strain to take comes from one's experience of using it. It is essential to start with a low dose and increase it gradually to avoid side effects.