Versatile, nutrient-packed and generous; there's lots to like about broccoli. Yet, as members of the Brassica family, broccoli are often overlooked and overcooked, which results in a limp and odoriferous mess. Varieties with novel appearances and expanded temperature tolerances make this veggie a winner in the garden as well as the kitchen.
Headed broccoli is the most common type in the US, with big central heads closely packed with buds. When harvesting headed broccoli types, like Calabrese or DeCicco, take a few inches of stem, but leave some leaves as many of these types will then produce side shoots from the leaf axis. Cut at an angle, without leaving an indentation in the stem which can lead to water gathering and rot.
For exotic edible landscaping, try Romanesco Broccoli, which produces a chartreuse head with a distinctive spiral pattern; some dub this type "fractal broccoli," for the repeating identical spirals. The delicately flavored buds are more closely related to cauliflower, but are delicious prepared as broccoli. One cauliflower characteristic that Romanesco shares is single head production, so there won't be any side shoots for harvest.
Sprouting broccoli types like Purple Sprouting Broccoli and Piracicaba have numerous smaller heads and elegant stems. These types and compact varieties like Small Miracle and Waltham 29 are particularly container friendly, but most types are suitable, with the exception of Crusader. Containers need to be about 20 inches deep to accommodate broccoli.
Plant spacing is variable; more distance between plants leads to larger heads with less side shoot production, while plants placed closer together will produce smaller central heads and more side shoots. Plantings staggered at three or four week intervals will lengthen the harvest. Broccoli does well in cooler conditions, and can be direct seeded at midsummer and later for fall and winter harvest. Transplants also thrive, but need to be moved to the garden by the time they have four or five true leaves. Stress on the young plant can cause bolting and unproductive "button heads" in some varieties. A good rotation practice is important for broccoli so avoid planting in the same ground as other cole crops like cabbage, cauliflower, and kale, in consecutive years.
Slathered in melted cheddar, it's a crowd pleaser on potatoes, yet broccoli can be gently steamed and enrobed in elegant vinaigrette for more discriminating palates. The good eating isn't limited solely to the buds; stems can be peeled and cooked with the crowns. Young broccoli leaves can be treated like other greens; a gentle sauté and a squeeze of lemon juice complement them nicely.
Broccoli's malleable flavor can mix with others or stand out all on its own; but this bears repeating: it must not be overcooked. As a Brassica, long cooking, particularly boiling, at high heat releases sulfur compounds which smell and taste awful; additionally this causes nutrient loss. Steamed or boiled broccoli is ready to go when it's brightened from gray green to a vibrant green, and is tender firm in texture. It can then be tossed on a pizza under a protective layer of cheese or sauce, mingled with sauced dishes like stir fries, or baked in lasagna and macaroni and cheese. Blanched broccoli freezes well.
With fresh vegetables and quality ingredients, a simple treatment is often best; this broccoli and pasta recipe is no exception.
Bowties and Broccoli
2 C chopped broccoli  (About 1 medium crown, including 2 to 3 inches of stem.)
2 C bowtie/farfalle pasta, uncooked
1/3 C nuts, coarsely chopped; pecans are quite good, pine nuts do not need to be chopped
2 TBS butter
1 TBS extra virgin olive oil
2 cloves garlic, minced
1/4 C fresh grated hard cheese; Parmesan or Romano
In a large dry saucepan, toast nuts over a medium low heat. When nuts are light gold and fragrant, reduce heat to low and add butter, olive oil and garlic. A shake of red pepper flakes is also good, if desired. Stir occasionally and do not allow to burn.
While nuts are toasting, heat water to boiling for pasta and then steam broccoli over the water as it heats. (An alternative is to boil the broccoli with pasta for the last four minutes or so of cooking, but must be drained very well.) Cook pasta once water reaches boiling; drain broccoli and pasta together.
When garlic is a golden color, add drained pasta and broccoli to the pan and toss with melted butter mixture and turn heat off. Add cheese and mix well. Serve immediately with fresh ground black pepper.  Serves 2 as a main dish or 4 side dish servings.
Amy Ambrosius is a regular Garden & Greenhouse contributor.

Red Maeng Da Vs. Red Bali Kratom: What's The Difference?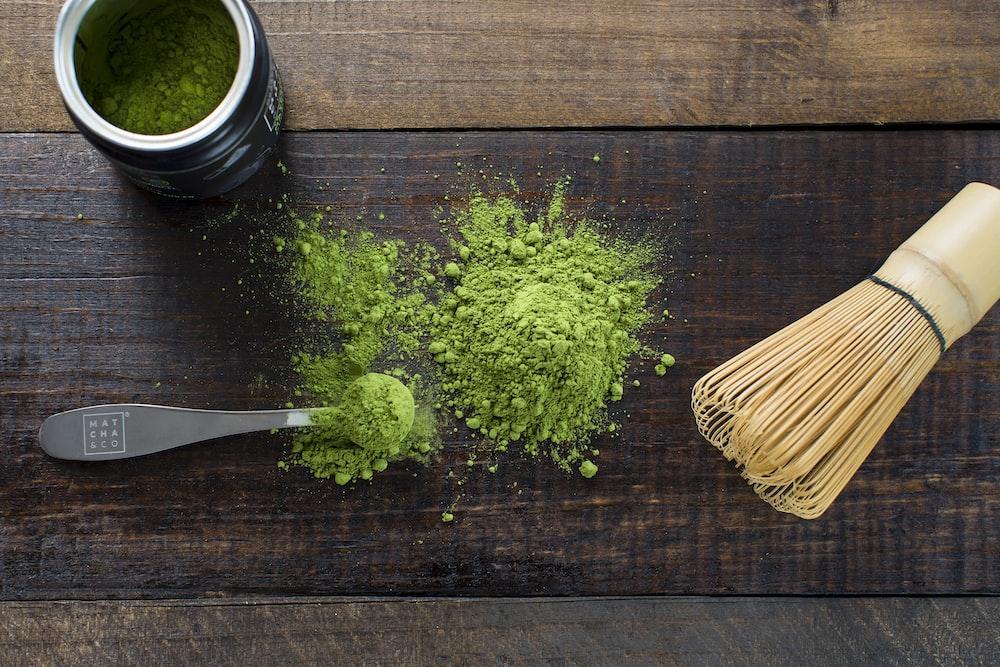 If you're interested in trying kratom, you may have seen Red Vein Maeng Da and Red Vein Bali Kratom. Both red kratom strain are popular among the world's users, but what's the difference between them?
This article will compare red maeng da vs red bali kratom, including its effects, dosage, and more. Both of these red strains are very popular and have many similarities. Though there are similarities between both strains, they do have some differences.
Keep reading to learn more about the red Maeng da and the red Bali strain, and find out which one is right for you!
Red Maeng Da Kratom Strains
Red Maeng Da Kratom strains are among the most popular strains of kratom. They are known for their high levels of alkaloids, which gives them their distinctive red color. They are also known for their powerful effects.
Red Maeng Da kratom strains are typically grown in the rainforests of Indonesia. The name "Maeng Da" actually means "pimp grade" in Thai, which is ideal given the strain's reputation for being one of the strongest kratom strains.
These strains can be found in various forms, including powder, capsules, and leaves. The most popular way to take Red Maeng Da kratom is in capsule form, allowing for more precise dosage.
It is also popular for making kratom tea, as the leaves can be steeped in hot water to make tea.
As a result, some kratom fans feel that the name Maeng Da implies excellent quality and potency. If you're one among the many kratom users looking for high quality red kratom strains or good quality kratom products, Red Maeng Da might be the way to go.
But it is essential to consult a medical professional before taking prescription medication or being affected by a serious medical condition, as it sometimes tends to have the opposite effect.
Red Bali Strains
When it comes to taking red Bali kratoms, there are some facts that you should know. Red vein strains are obtained from a method called grafting.
It is a process in which two different red vein plants are mixed to get the result of a combined characteristic.
Red Bali is one of kratom's most famous red strains. Not only is it popular, but it is also one of the high-potency strains.
Many believe that red Bali is the most muscular strain of kratom as it might help relieve pain and physical discomfort. If you're looking for a potent pain reliever, kratom experience, or mood enhancement, red Bali is the way to go.
Comparing Red Maeng Da Vs. Red Bali Kratom?
Red Maeng Da vs. Bali kratoms – They are two different essential kratom strains of the same plant.
Both strains are sold as dietary supplements and are widely used for their purported relaxing effects.
While their organic compounds share some similarities, there are also some crucial differences between these two strains.
Dosage
Their universal doses are the first comparison of red Maeng da vs. red Bali kratom. For red Maeng Da, the recommended dose is between 2-4 grams, while for red Bali, the recommended dose is between 3-5 grams. Red Bali can be quite sedating, causing you to feel tired in higher doses (5+ grams).
Color Of Veins
The following comparison between red Maeng da vs. red Bali kratoms is the color of their veins.
Red Maeng da has red veins, and red Bali has green veins. The different colors indicate different alkaloid profiles. Red Maeng da typically has a higher concentration of mitragynine, while red Bali has a higher concentration of 7-hydroxymitragynine.
Red Maeng da is more stimulating, while red Bali is more sedating. Red Maeng da is more energizing and is better for daytime use. Red Bali is better for nighttime use because it can help you relax and fall asleep.
The color of kratom veins is just one of the many factors that determine its effects. Other factors include the strain, the region it's from, the quality, and how it's prepared.
Red Kratom Strain: Mature Leaves Available
On the other hand, Red kratom is said to be the most sedating of all kratom vein colors. They're also famous for providing Chronic Pain relief and relaxation.
Green Maeng Da Vein: Middle Years Leaves
Next, Green kratom is said to be in the middle of the White and Red kratom strain. They're also famous for providing a balance of both Sedation and Stimulation.
Efficacy
Both red Maeng Da and Bali kratom are effective in providing pain relief, but red Maeng Da is more potent and has longer-lasting pain-relieving effects.
User Experience
Some kratom enthusiasts prefer red Maeng Da for its relaxing effect, while others find red Bali to be more mood-boosting. Ultimately, it comes down to personal preference.
When comparing both kratoms, it is clear that both kratoms have their unique benefits.
Red Maeng Da is more potent and has a longer-lasting effect, while red Bali is more relaxing. Ultimately, the decision of which strain to take comes from personal preferences.
Origin
Red Maeng Da originates from Thailand and gets its name from a water bug called "Maeng" Conversely, red Bali kratoms come from Indonesia.
The difference in origin can affect the user experience as each kratom can offer different benefits. For example, Red Maeng Da is more energized, while Red Bali is more relaxed.
Alkaloids
Mitragynine and 7-hydroxy mitragynine, which bind the opioid receptors, are two essential alkaloids in kratom.
Red Bali kratoms and Red Maeng Da kratom include a variety of alkaloids, including these two in particular.
Other alkaloids are also present. You will discover that the alkaloids provided by each strain will vary from one another.
Location
Red Maeng Da is domestically grown in Thailand, while red Bali is grown on the Indonesian island. Red Maeng da can be found in some countries, but you have to look for the legality in places like San Diego, Rhode Island, Sarasota county, and union county.
Daytime Energy Levels
Red Maeng Da vs. Red Bali Kratom – These kratom strains come from the same family of trees, the Mitragyna Speciosa.
The difference between the two strains lies in their potency and effects. Maeng Da is widely considered the most potent strain of kratom, while Red Bali is known for its relaxing effect.
Potency
While kratom is still in the process of getting approved by the FDA as a dietary supplement, many medical professionals believe in its potential as a supplemental dietary product.
Compared to Red vein Bali, Red Maeng Da appears to be less potent but more balanced. Red Maeng Da is often used as a pain reliever, while Red Bali is commonly used to alleviate discomfort and enhance mood.
Popularity
Red Bali is one of the most popular kratoms because it boosts mood and provides relaxation. Red Maeng Da is also a popular strain, but it is more well-known for its potent effects.
Which One Should You Try?
There is no definitive answer related to it. It ultimately comes down to personal preference. Some people prefer red maeng da for its potent effects, while others find red bali more relaxing.
Try out both strains to see which one works. Red Maeng Da and Red Bali kratom are two of the most popular strains of kratom.
Both kratoms offer a variety of benefits, including relief from pain, increased energy levels, and improved mood. Red Maeng Da is more potent, while red Bali is more relaxing.
Final Thoughts
While red Maeng Da is more potent, red Bali is more relaxing. Ultimately, the decision of which strain to take comes from one's experience of using it. It is essential to start with a low dose and increase it gradually to avoid side effects.