Growing Orchids in a Greenhouse and Terrarium
Doug Mills Grows Orchids and More in his Greenhouse and Even a Terrarium. He became intrigued with gardening by watching the lady next door and started growing violets at the age of 14. He was selling tomatoes by the age of 8 and now could probably best be described as a super hobbyist. He grows mostly for his own pleasure and occasionally sells some items to local nurseries or retailers, but only if they are easy to deal with. He is also just as likely to give a plant away to someone that he knows will take care of it. His greenhouse is filled with over 1,000 orchids, 700 cacti, 50 begonia varieties and many other plants, including some that he can't even name but has simply because he likes the look of them. He also owns a terrarium that contains over 150 orchid varieties plus ferns, mosses and other plants indigenous to his Bellevue, Iowa area home.
The Greenhouse
The 1,000 square foot greenhouse utilizes a 20' x 50' floor plan and is attached to the house. Heating is inexpensive, even in Iowa winters, due to a geothermal heating system and cooling is achieved with an evaporative pad cooling system. Ventilation includes two 2-speed fans and one variable speed fan for summer
and one squirrel cage fan for winter. Shade cloth is used to help reduce summer heat.
Rain water caught in a barrel under an eave spout is the primary water source. Water caught in the rain barrel flows into two separate tanks, one with water only and one that includes fertilizer. A small pump is used for watering in the greenhouse with every other watering utilizing the fertilizer solution water. The system also includes a 200 gallon underground reserve tank as a safety precaution against summer drought. Snow is collected, melted and used for winter time watering. Most homeowner's greenhouses aren't this large and Doug estimates a 50 gallon tank collecting rain water would be more than adequate for their needs.
Long term projects include adding a system that floods the floor intermittently to keep humidity levels high and possibly a fogging system.
The Terrarium
Doug constructed his own terrarium using cedar wood purchased at a local retailer. It measures 4' wide x 2'
deep by approximately 3' high, contains a removable glass front and has holes drilled on the sides to help with ventilation. LED grow lights purchased are placed on the top of the terrarium and are scheduled to run 14 hours per day by using an automatic timer. The use of LEDs eliminates a lot of the heat build up associated with grow lights and as a result the day time temperature of the terrarium only reaches approximately 78 degrees or about 10 degrees warmer than the normal night time temperature of 68 degrees. Several regular lights have also been added that can be turned on for viewing purposes. The plants are misted each morning using rainwater that includes diluted nutrient solution.
Feeding the Plants
The plants in the greenhouse and terrarium receive diluted nutrient solutions in water. Doug has tried several different fertilizer and nutrient products successfully but primarily uses SuperThrive and also uses Physan as his primary disinfectant. Avoiding salt build up and using rainwater are the key factors he attributes to his success. Using rainwater, especially for orchids, is very important because the minerals in other water sources coat the roots and prevent absorption of the nutrients into the plants.
Tips from an Expert
Doug spends at least an hour a day in his greenhouse and offered a few suggestions for beginners:
Consider purchasing or building a terrarium because they are the "great equalizer" and make growing very easy.
Use rainwater if possible to avoid mineral build up and chlorine problems with plants. If rainwater isn't available distilled water is a good alternative for terrariums as 5 gallons would last 3 months or longer.
Don't over fertilize your plants.
Consider using LEDs because they keep the temperature down and require less cooling.
Robin Nichols is the founder and publisher of Garden & Greenhouse. He can be contacted at 563.557.7571 or Rnichols@GardenAndGreenhouse.net.

Red Maeng Da Vs. Red Bali Kratom: What's The Difference?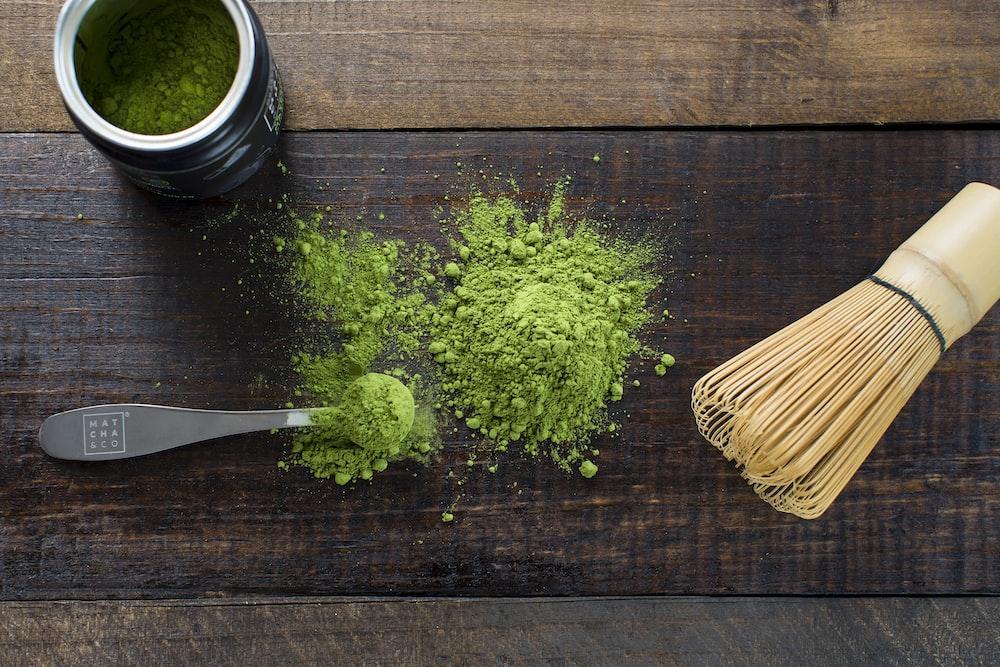 If you're interested in trying kratom, you may have seen Red Vein Maeng Da and Red Vein Bali Kratom. Both red kratom strain are popular among the world's users, but what's the difference between them?
This article will compare red maeng da vs red bali kratom, including its effects, dosage, and more. Both of these red strains are very popular and have many similarities. Though there are similarities between both strains, they do have some differences.
Keep reading to learn more about the red Maeng da and the red Bali strain, and find out which one is right for you!
Red Maeng Da Kratom Strains
Red Maeng Da Kratom strains are among the most popular strains of kratom. They are known for their high levels of alkaloids, which gives them their distinctive red color. They are also known for their powerful effects.
Red Maeng Da kratom strains are typically grown in the rainforests of Indonesia. The name "Maeng Da" actually means "pimp grade" in Thai, which is ideal given the strain's reputation for being one of the strongest kratom strains.
These strains can be found in various forms, including powder, capsules, and leaves. The most popular way to take Red Maeng Da kratom is in capsule form, allowing for more precise dosage.
It is also popular for making kratom tea, as the leaves can be steeped in hot water to make tea.
As a result, some kratom fans feel that the name Maeng Da implies excellent quality and potency. If you're one among the many kratom users looking for high quality red kratom strains or good quality kratom products, Red Maeng Da might be the way to go.
But it is essential to consult a medical professional before taking prescription medication or being affected by a serious medical condition, as it sometimes tends to have the opposite effect.
Red Bali Strains
When it comes to taking red Bali kratoms, there are some facts that you should know. Red vein strains are obtained from a method called grafting.
It is a process in which two different red vein plants are mixed to get the result of a combined characteristic.
Red Bali is one of kratom's most famous red strains. Not only is it popular, but it is also one of the high-potency strains.
Many believe that red Bali is the most muscular strain of kratom as it might help relieve pain and physical discomfort. If you're looking for a potent pain reliever, kratom experience, or mood enhancement, red Bali is the way to go.
Comparing Red Maeng Da Vs. Red Bali Kratom?
Red Maeng Da vs. Bali kratoms – They are two different essential kratom strains of the same plant.
Both strains are sold as dietary supplements and are widely used for their purported relaxing effects.
While their organic compounds share some similarities, there are also some crucial differences between these two strains.
Dosage
Their universal doses are the first comparison of red Maeng da vs. red Bali kratom. For red Maeng Da, the recommended dose is between 2-4 grams, while for red Bali, the recommended dose is between 3-5 grams. Red Bali can be quite sedating, causing you to feel tired in higher doses (5+ grams).
Color Of Veins
The following comparison between red Maeng da vs. red Bali kratoms is the color of their veins.
Red Maeng da has red veins, and red Bali has green veins. The different colors indicate different alkaloid profiles. Red Maeng da typically has a higher concentration of mitragynine, while red Bali has a higher concentration of 7-hydroxymitragynine.
Red Maeng da is more stimulating, while red Bali is more sedating. Red Maeng da is more energizing and is better for daytime use. Red Bali is better for nighttime use because it can help you relax and fall asleep.
The color of kratom veins is just one of the many factors that determine its effects. Other factors include the strain, the region it's from, the quality, and how it's prepared.
Red Kratom Strain: Mature Leaves Available
On the other hand, Red kratom is said to be the most sedating of all kratom vein colors. They're also famous for providing Chronic Pain relief and relaxation.
Green Maeng Da Vein: Middle Years Leaves
Next, Green kratom is said to be in the middle of the White and Red kratom strain. They're also famous for providing a balance of both Sedation and Stimulation.
Efficacy
Both red Maeng Da and Bali kratom are effective in providing pain relief, but red Maeng Da is more potent and has longer-lasting pain-relieving effects.
User Experience
Some kratom enthusiasts prefer red Maeng Da for its relaxing effect, while others find red Bali to be more mood-boosting. Ultimately, it comes down to personal preference.
When comparing both kratoms, it is clear that both kratoms have their unique benefits.
Red Maeng Da is more potent and has a longer-lasting effect, while red Bali is more relaxing. Ultimately, the decision of which strain to take comes from personal preferences.
Origin
Red Maeng Da originates from Thailand and gets its name from a water bug called "Maeng" Conversely, red Bali kratoms come from Indonesia.
The difference in origin can affect the user experience as each kratom can offer different benefits. For example, Red Maeng Da is more energized, while Red Bali is more relaxed.
Alkaloids
Mitragynine and 7-hydroxy mitragynine, which bind the opioid receptors, are two essential alkaloids in kratom.
Red Bali kratoms and Red Maeng Da kratom include a variety of alkaloids, including these two in particular.
Other alkaloids are also present. You will discover that the alkaloids provided by each strain will vary from one another.
Location
Red Maeng Da is domestically grown in Thailand, while red Bali is grown on the Indonesian island. Red Maeng da can be found in some countries, but you have to look for the legality in places like San Diego, Rhode Island, Sarasota county, and union county.
Daytime Energy Levels
Red Maeng Da vs. Red Bali Kratom – These kratom strains come from the same family of trees, the Mitragyna Speciosa.
The difference between the two strains lies in their potency and effects. Maeng Da is widely considered the most potent strain of kratom, while Red Bali is known for its relaxing effect.
Potency
While kratom is still in the process of getting approved by the FDA as a dietary supplement, many medical professionals believe in its potential as a supplemental dietary product.
Compared to Red vein Bali, Red Maeng Da appears to be less potent but more balanced. Red Maeng Da is often used as a pain reliever, while Red Bali is commonly used to alleviate discomfort and enhance mood.
Popularity
Red Bali is one of the most popular kratoms because it boosts mood and provides relaxation. Red Maeng Da is also a popular strain, but it is more well-known for its potent effects.
Which One Should You Try?
There is no definitive answer related to it. It ultimately comes down to personal preference. Some people prefer red maeng da for its potent effects, while others find red bali more relaxing.
Try out both strains to see which one works. Red Maeng Da and Red Bali kratom are two of the most popular strains of kratom.
Both kratoms offer a variety of benefits, including relief from pain, increased energy levels, and improved mood. Red Maeng Da is more potent, while red Bali is more relaxing.
Final Thoughts
While red Maeng Da is more potent, red Bali is more relaxing. Ultimately, the decision of which strain to take comes from one's experience of using it. It is essential to start with a low dose and increase it gradually to avoid side effects.