Hydroponic Grow Systems for Home
There are basically two main types of hydroponic systems for home hydroponics. One is the recycling system; and, the other is the run-to-waste system. I'll talk about the recycling systems first. These are the different techniques for this type of system:
Nutrient Film Technique (NFT)
NFT systems consist of troughs being used which can be made out of metal or plastic and are built on an incline to assist with the inflow/outflow process. The plants are planted in small grow cups containing Perlite grow media and placed in the troughs. A thin film of nutrient solution is constantly recycled through the trough(s) which allows the Perlite to absorb the nutrients and feed the roots. As the roots grow, t
hey enter the troughs whereby they absorb the nutrient solution directly and develop larger root systems. This technique provides optimum uptake of nutrients which can greatly reduce the plants grow times. Perlite is mentioned as the grow media because it is a light weight media in which, due to its shape, allows maximum oxygen flow.
When using this type of grow system, be sure to purchase or build the correct size of troughs for the plants. Plants with large root systems will need large troughs to accommodate the roots. Otherwise, the roots will block the trough and the nutrient solution flow resulting in the plants starvation.
Advantages
No messy grow media (soil) required – making clean up much easier.
The continuous flow of nutrient solution reduces the possibility of salt build-up.
The consistency in the root zone temperature facilitates optimal nutrient up-take.
Extremely good oxygen capacity due to the nutrient solution temperature.
Disadvantages
Plants need to be stabilized due to lack of heavy grow media.
Not advisable for hot climatic zones due to heat problems resulting in lack of oxygen to the roots.
Aeroponics
With aeroponics, plants can be suspended without grow media or they can be planted in grow baskets filled with expanded clay pellets as their grow media. The aeroponics grow baskets are then placed into a larger, lightproof tank. The grow baskets or the suspended plants are placed level (flush) with the tank's lid. The inside of the tank consists of a series of spray jets that are used to spray a fine mist of nutrient solution onto the grow baskets or the floating roots (depending on the choice made to use or not to use the aeroponics grow baskets).
The nutrient mist keeps the grow media in the baskets moist and aerated while feeding the plants. As roots in the grow baskets grow, they enter the tank where they hang freely in the air. The spray jets are normally run 24 hours a day. Since this system provides nearly unlimited access to oxygen; the roots have maximum potential to absorb the nutrients and the plants "grow like weeds".
Advantages
Disadvantages
Same as NFT Systems.
Delicate sprayer nozzles must be kept clean from debris.
Power failure can cause loss of plants as they become dependent on their 24 hour treatment.
Flood and Drain System (Ebb & Flow Systems)
The flood and drain system, also known as ebb & flow systems, are recycling systems that feed the nutrients from underneath the plants. The plant roots are supported in slabs or cubes of coco coir or rockwool or expanded clay in net cups and are periodically flooded with nutrient solution.
The flood and drain table method has the plants supported in media slabs/cubes or blocks of coco coir or rockwool. The table is flooded using a submersible pump in a container of nutrient solution. Once the proper amount of nutrient solution has flooded the plants, the pump turns off and the nutrient solution begins to drain back into the container/reservoir. The feeding/flood process should take 15 minutes and reoccur every 2-3 hours depending on your plant's needs.
The ebb & flow system consists of net pots filled with expanded clay as the grow media. The table is also half filled with the grow media in order to give the root system some support. To prevent light from hitting the grow media, a lightproof material is recommended for placement over the entire top of the table. This will prevent algae from growing on the media. Holes are cut into the cover to accommodate the net pots.
Advantages
There is less salt buildup due to the flooding of the root system during feeding cycles.
This type of drainage system, where flood & drain occurs quickly, ensures good aeration occurs.
Disadvantages
This method consists of low grow media levels which is conducive to overheating in relation to climates or atmosphere and results in low oxygen levels maintained in the grow media.
There is a system on the market today that does not require a table for the ebb & flow technique but has individual buckets and plumbing to accommodate this method. You can, also, make your own.
Run-to-Waste Systems
Nutrient solutions are not recycled in run-to-waste systems. Instead they use an inert medium that has fluid retention rates similar to soil. This means they retain high levels of moisture for extended periods reducing the amount of feed needed and the frequency of feed cycles. These systems are set with an inflow tank of nutrient solution and an outflow tank to hold the waste. The nutrient solution waste is never fed to the plants again.
Advantages
Plants receive fresh nutrients with every feed cycle.
pH and EC (environmental control) stability is above that of recycling systems.
The nutrient solution is not likely to have bacteria buildup.
The roots are well insulated from hot climate environments.
Ideal for larger plants with high nutrient needs.
Moisture retention in the grow media will last for days which ensure the plant's protection against pump failure.
Less maintenance.
Disadvantages
Grow media used in run-to-waste systems are Coco Coir or Rockwool. The grow media of choice is based on the needs of the grower. Large greenhouses tend to lean toward rockwool whereby coco coir is becoming the choice by the enthusiasts.
Coco coir is known to hold 8 – 9 times its weight in water and more air than rockwool. This grow media can hold and release nutrients based on the plant's needs. Coco coir does possess some characteristics that need to be considered prior to its use. It contains high levels of sodium/potassium and other impurities. Be sure when purchasing coco coir that it states it has been pre-soaked and pre-buffered. If it is not stated, then you will need to flush it with large amounts of water to remove the excess sodium.
Nutrient solutions specifically formulated for coco coir grow media are on the market and it is strongly recommended that they be used. This is due to coco coir containing high potassium levels which competes with calcium and magnesium.
Coco coir is bio-degradable which makes it excellent mulch for the outdoor garden. You can throw it in the garden after it has served its purpose in the grow system.
Rockwool is man-made so it is a very clean, sterile and light grow media. Since it's man-made, it does not contain any natural nutrient value. This means you will need to determine what nutrients are required and the exact level of nutrient solution needed for healthy plant growth. Rockwool contains a good water and oxygen ratio for healthy roots.
Wick Feed Systems
These systems require the plants to be anchored in a pot of an inert grow media. The media can be shredded coconut fiber, soilless mix, expanded clay pellets, perlite or vermiculite and a thick rope or cloth. The pot is then suspended in a larger container (pot) filled with the nutrient solution. The rope or cloth will extend from the plant's root zone down to the nutrient solution reservoir. The rope or cloth (wick) will draw and absorb the nutrient solution to the plant roots. This is a very simplistic grow system. It can be enhanced by using a Smart Valve/Autopot System.
The Autopot system is based on the release of nutrients via a gravity feed valve. When the entire amount of nutrient solution has been used the valve will release more nutrients. The plant's absorption rate determines the release of the nutrients. Therefore, there is no waste of the nutrient solution.
The Smart Valve is a float that will not release the nutrient solution until the reservoir, in which it sits, is completely empty. At that time, the valve will release the nutrient solution into the holding container where the plants are located. The plants will then uptake the nutrients through their root system (a capillary action that naturally occurs in the grow media). The system has an elevated container (Autopot) of nutrient solution that fills a lower container based on the level of nutrient solution it contains (Smart Valve) which is based on the uptake of the plants feeding needs. Got it? It's really quite simple.
Advantages
It is a simple system that requires no pumps or electricity.
Disadvantages
These systems will require careful monitoring to ensure the proper levels and absorption rates are occurring.
Careful monitoring of nutrient solution temperatures will be required. This will be based on the air temperature. Too hot results in lack of oxygen & root rot; too cold affects uptake problems in the nutrients for the plants.
There are other systems "out there" besides the ones mentioned in this writing; but, these are the most popular and can be as small or as grandiose as you like. The one thing you must remember is that you have to control the environment to be successful. That means temperatures, aeration, nutritional balance and lighting and, least we forget, prevention of disease, bacteria, pathogens, and bugs. There are a multitude of hydroponics garden supplies and grow supplies to fit your needs and ensure a successful hydroponics experience for all.
Article provided by Ezinearticles.com

Red Maeng Da Vs. Red Bali Kratom: What's The Difference?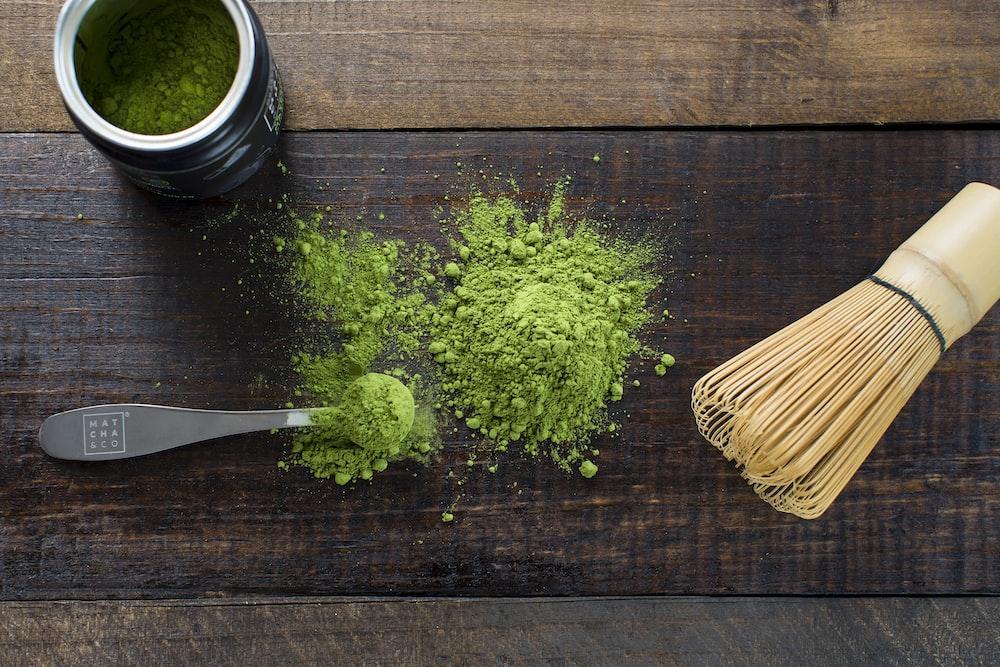 If you're interested in trying kratom, you may have seen Red Vein Maeng Da and Red Vein Bali Kratom. Both red kratom strain are popular among the world's users, but what's the difference between them?
This article will compare red maeng da vs red bali kratom, including its effects, dosage, and more. Both of these red strains are very popular and have many similarities. Though there are similarities between both strains, they do have some differences.
Keep reading to learn more about the red Maeng da and the red Bali strain, and find out which one is right for you!
Red Maeng Da Kratom Strains
Red Maeng Da Kratom strains are among the most popular strains of kratom. They are known for their high levels of alkaloids, which gives them their distinctive red color. They are also known for their powerful effects.
Red Maeng Da kratom strains are typically grown in the rainforests of Indonesia. The name "Maeng Da" actually means "pimp grade" in Thai, which is ideal given the strain's reputation for being one of the strongest kratom strains.
These strains can be found in various forms, including powder, capsules, and leaves. The most popular way to take Red Maeng Da kratom is in capsule form, allowing for more precise dosage.
It is also popular for making kratom tea, as the leaves can be steeped in hot water to make tea.
As a result, some kratom fans feel that the name Maeng Da implies excellent quality and potency. If you're one among the many kratom users looking for high quality red kratom strains or good quality kratom products, Red Maeng Da might be the way to go.
But it is essential to consult a medical professional before taking prescription medication or being affected by a serious medical condition, as it sometimes tends to have the opposite effect.
Red Bali Strains
When it comes to taking red Bali kratoms, there are some facts that you should know. Red vein strains are obtained from a method called grafting.
It is a process in which two different red vein plants are mixed to get the result of a combined characteristic.
Red Bali is one of kratom's most famous red strains. Not only is it popular, but it is also one of the high-potency strains.
Many believe that red Bali is the most muscular strain of kratom as it might help relieve pain and physical discomfort. If you're looking for a potent pain reliever, kratom experience, or mood enhancement, red Bali is the way to go.
Comparing Red Maeng Da Vs. Red Bali Kratom?
Red Maeng Da vs. Bali kratoms – They are two different essential kratom strains of the same plant.
Both strains are sold as dietary supplements and are widely used for their purported relaxing effects.
While their organic compounds share some similarities, there are also some crucial differences between these two strains.
Dosage
Their universal doses are the first comparison of red Maeng da vs. red Bali kratom. For red Maeng Da, the recommended dose is between 2-4 grams, while for red Bali, the recommended dose is between 3-5 grams. Red Bali can be quite sedating, causing you to feel tired in higher doses (5+ grams).
Color Of Veins
The following comparison between red Maeng da vs. red Bali kratoms is the color of their veins.
Red Maeng da has red veins, and red Bali has green veins. The different colors indicate different alkaloid profiles. Red Maeng da typically has a higher concentration of mitragynine, while red Bali has a higher concentration of 7-hydroxymitragynine.
Red Maeng da is more stimulating, while red Bali is more sedating. Red Maeng da is more energizing and is better for daytime use. Red Bali is better for nighttime use because it can help you relax and fall asleep.
The color of kratom veins is just one of the many factors that determine its effects. Other factors include the strain, the region it's from, the quality, and how it's prepared.
Red Kratom Strain: Mature Leaves Available
On the other hand, Red kratom is said to be the most sedating of all kratom vein colors. They're also famous for providing Chronic Pain relief and relaxation.
Green Maeng Da Vein: Middle Years Leaves
Next, Green kratom is said to be in the middle of the White and Red kratom strain. They're also famous for providing a balance of both Sedation and Stimulation.
Efficacy
Both red Maeng Da and Bali kratom are effective in providing pain relief, but red Maeng Da is more potent and has longer-lasting pain-relieving effects.
User Experience
Some kratom enthusiasts prefer red Maeng Da for its relaxing effect, while others find red Bali to be more mood-boosting. Ultimately, it comes down to personal preference.
When comparing both kratoms, it is clear that both kratoms have their unique benefits.
Red Maeng Da is more potent and has a longer-lasting effect, while red Bali is more relaxing. Ultimately, the decision of which strain to take comes from personal preferences.
Origin
Red Maeng Da originates from Thailand and gets its name from a water bug called "Maeng" Conversely, red Bali kratoms come from Indonesia.
The difference in origin can affect the user experience as each kratom can offer different benefits. For example, Red Maeng Da is more energized, while Red Bali is more relaxed.
Alkaloids
Mitragynine and 7-hydroxy mitragynine, which bind the opioid receptors, are two essential alkaloids in kratom.
Red Bali kratoms and Red Maeng Da kratom include a variety of alkaloids, including these two in particular.
Other alkaloids are also present. You will discover that the alkaloids provided by each strain will vary from one another.
Location
Red Maeng Da is domestically grown in Thailand, while red Bali is grown on the Indonesian island. Red Maeng da can be found in some countries, but you have to look for the legality in places like San Diego, Rhode Island, Sarasota county, and union county.
Daytime Energy Levels
Red Maeng Da vs. Red Bali Kratom – These kratom strains come from the same family of trees, the Mitragyna Speciosa.
The difference between the two strains lies in their potency and effects. Maeng Da is widely considered the most potent strain of kratom, while Red Bali is known for its relaxing effect.
Potency
While kratom is still in the process of getting approved by the FDA as a dietary supplement, many medical professionals believe in its potential as a supplemental dietary product.
Compared to Red vein Bali, Red Maeng Da appears to be less potent but more balanced. Red Maeng Da is often used as a pain reliever, while Red Bali is commonly used to alleviate discomfort and enhance mood.
Popularity
Red Bali is one of the most popular kratoms because it boosts mood and provides relaxation. Red Maeng Da is also a popular strain, but it is more well-known for its potent effects.
Which One Should You Try?
There is no definitive answer related to it. It ultimately comes down to personal preference. Some people prefer red maeng da for its potent effects, while others find red bali more relaxing.
Try out both strains to see which one works. Red Maeng Da and Red Bali kratom are two of the most popular strains of kratom.
Both kratoms offer a variety of benefits, including relief from pain, increased energy levels, and improved mood. Red Maeng Da is more potent, while red Bali is more relaxing.
Final Thoughts
While red Maeng Da is more potent, red Bali is more relaxing. Ultimately, the decision of which strain to take comes from one's experience of using it. It is essential to start with a low dose and increase it gradually to avoid side effects.