Using Beneficial Insects in the Greenhouse
This is the time of year when you should be thinking about readying your greenhouse for beneficial insects. Why? Because, during the coming winter months, when your greenhouse is locked down tight against the cold and snow, they will be your best allies in keeping harmful insects in check, while you continue to grow tomatoes, green peppers, and eggplants, to name a few.
I first became interested in beneficial insects more than 30 years ago, while growing potatoes (outside), and they became infested with potato bugs. It didn't matter how many of them I picked and carted off to the garbage can, they just kept multiplying. UGH! Then in complete desperation, I called our local County Extension Office and was told to "find some Assassin Bugs, they'll take care of the pests in your garden." So, after getting a description of what to look for, I started carefully (they were called Assassin Bugs after all!) scouring neighboring gardens (with permission), Mason jar in hand, on my journey into the wonderful world of beneficial insects.
Then, when I'd found my first few specimens, I released them into my potato patch and watched with rapture as they marched up to those pesky pests, grabbed them with their barbed front legs and proceeded to pierce their prey with the long rostrum nature so handily equipped them with. But, it's what those good little bugs did next that has forever earned them honorable mention whenever I speak of beneficial insects.
You see, when they had depleted all of the soft shelled variety, they then moved on to the hard shelled ones, flipping them over onto their backs, while "surgically" inserting the rostrum in between the hard shell and the "neck" of the potato bug, while filling them with a lethal toxin of enzymes. And though, after the first few days there weren't as many exoskeletons lying about, I knew they were still on patrol the rest of that growing season, because I would move a leaf here or there, and find an empty exoskeleton of one pest or another that had crossed paths with my little friends the Assassin bugs.
This early experience with beneficial insects was the catalyst which drove me to garden without the use of insecticides, when I began to grow exclusively in my greenhouse, lo so many years ago. I knew from the beginning that I would always have bad insects in my greenhouse, but I also needed a practical way to control them, and that is when I began to actively welcome beneficial insects into my greenhouse environment, and retrained myself not be too choosy as to what insects crawled or flew across the Welcome mat.
The first beneficial insects to take up residence within my greenhouse were Orb Weaver spiders, called Cat Faced or Barn spiders as they were known to me — because that's where I always found them, sitting within a huge web strung across the loft door of my grandparents' barns. And though I don't go screaming off into the woods whenever I see a spider, they still creep me out whenever I have to deal with them in my greenhouse.
Fortunately, over the years, we have both come to an amicable agreement in dealing with each other — in that they can stay in my greenhouse as long as they don't hang over the walkway or drop from the ceiling in front of my face. If either "rule" is broken I immediately take my trusty stick that sits by the door and relegate them to the outdoors in warmer months, or the back of the greenhouse in the compost pile which sits in an obscure corner away from me. I get that they need to be warm and eat, but I don't want to undergo a Stress Test every time I enter the greenhouse either!
However, two years ago (after trying unsuccessfully 10 years running) I got the Mother of all beneficials to take up residence over the winter! Whom you may wonder were these dotted wonders? Well, they were none other than the coveted (for me) C-7 ladybugs! Over the years I had tried everything to attract and keep these dotted wonders happy and productive in my greenhouse. I would carefully transport a few into the greenhouse, taking great care in placing them on tomato leaves, carrots and whatever else might be growing at that time –but to no avail. Then by pure happenstance, it happened.
When we (South Dakota) came out of the drought and started experiencing sub-zero temperatures during the winter months (which is a normal winter for here) I started using bubble wrap on the root crops I plant in the ground to keep them from freezing, and that's where the eggs were laid and hatched! The bubble wrap also afforded the eggs and larvae protection from the adults, because after all, they are a predator insect.
So, throw open the door and lay down the Welcome mat, because beneficial insects are truly a gardener's best friend — especially when growing during the winter months. Nothing lifts my spirits more during the dark months of winter than watching good insects happily eating their weight in Aphids and White flies.
Paula M. Christensen has 12 years of experience gardening year-round as a hobby greenhouse gardener.
Read More Articles
Apple Tree Disease and Pest Control
Natural Pest Control for Greenhouses and Indoor Gardens
Natural Pest Control for the Garden
Pest Control Using Predatory Insects

Red Maeng Da Vs. Red Bali Kratom: What's The Difference?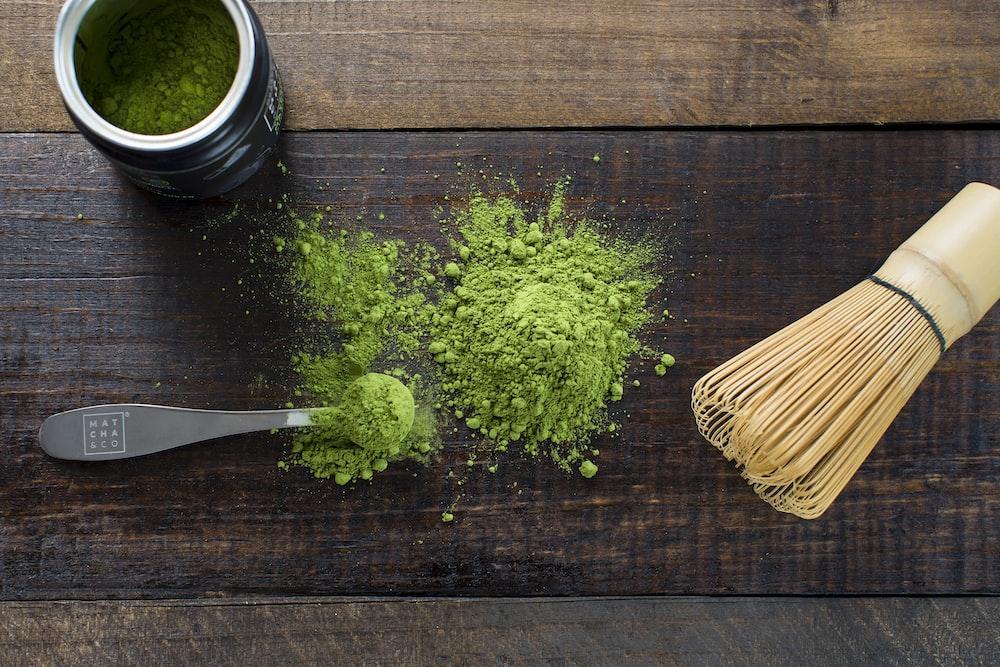 If you're interested in trying kratom, you may have seen Red Vein Maeng Da and Red Vein Bali Kratom. Both red kratom strain are popular among the world's users, but what's the difference between them?
This article will compare red maeng da vs red bali kratom, including its effects, dosage, and more. Both of these red strains are very popular and have many similarities. Though there are similarities between both strains, they do have some differences.
Keep reading to learn more about the red Maeng da and the red Bali strain, and find out which one is right for you!
Red Maeng Da Kratom Strains
Red Maeng Da Kratom strains are among the most popular strains of kratom. They are known for their high levels of alkaloids, which gives them their distinctive red color. They are also known for their powerful effects.
Red Maeng Da kratom strains are typically grown in the rainforests of Indonesia. The name "Maeng Da" actually means "pimp grade" in Thai, which is ideal given the strain's reputation for being one of the strongest kratom strains.
These strains can be found in various forms, including powder, capsules, and leaves. The most popular way to take Red Maeng Da kratom is in capsule form, allowing for more precise dosage.
It is also popular for making kratom tea, as the leaves can be steeped in hot water to make tea.
As a result, some kratom fans feel that the name Maeng Da implies excellent quality and potency. If you're one among the many kratom users looking for high quality red kratom strains or good quality kratom products, Red Maeng Da might be the way to go.
But it is essential to consult a medical professional before taking prescription medication or being affected by a serious medical condition, as it sometimes tends to have the opposite effect.
Red Bali Strains
When it comes to taking red Bali kratoms, there are some facts that you should know. Red vein strains are obtained from a method called grafting.
It is a process in which two different red vein plants are mixed to get the result of a combined characteristic.
Red Bali is one of kratom's most famous red strains. Not only is it popular, but it is also one of the high-potency strains.
Many believe that red Bali is the most muscular strain of kratom as it might help relieve pain and physical discomfort. If you're looking for a potent pain reliever, kratom experience, or mood enhancement, red Bali is the way to go.
Comparing Red Maeng Da Vs. Red Bali Kratom?
Red Maeng Da vs. Bali kratoms – They are two different essential kratom strains of the same plant.
Both strains are sold as dietary supplements and are widely used for their purported relaxing effects.
While their organic compounds share some similarities, there are also some crucial differences between these two strains.
Dosage
Their universal doses are the first comparison of red Maeng da vs. red Bali kratom. For red Maeng Da, the recommended dose is between 2-4 grams, while for red Bali, the recommended dose is between 3-5 grams. Red Bali can be quite sedating, causing you to feel tired in higher doses (5+ grams).
Color Of Veins
The following comparison between red Maeng da vs. red Bali kratoms is the color of their veins.
Red Maeng da has red veins, and red Bali has green veins. The different colors indicate different alkaloid profiles. Red Maeng da typically has a higher concentration of mitragynine, while red Bali has a higher concentration of 7-hydroxymitragynine.
Red Maeng da is more stimulating, while red Bali is more sedating. Red Maeng da is more energizing and is better for daytime use. Red Bali is better for nighttime use because it can help you relax and fall asleep.
The color of kratom veins is just one of the many factors that determine its effects. Other factors include the strain, the region it's from, the quality, and how it's prepared.
Red Kratom Strain: Mature Leaves Available
On the other hand, Red kratom is said to be the most sedating of all kratom vein colors. They're also famous for providing Chronic Pain relief and relaxation.
Green Maeng Da Vein: Middle Years Leaves
Next, Green kratom is said to be in the middle of the White and Red kratom strain. They're also famous for providing a balance of both Sedation and Stimulation.
Efficacy
Both red Maeng Da and Bali kratom are effective in providing pain relief, but red Maeng Da is more potent and has longer-lasting pain-relieving effects.
User Experience
Some kratom enthusiasts prefer red Maeng Da for its relaxing effect, while others find red Bali to be more mood-boosting. Ultimately, it comes down to personal preference.
When comparing both kratoms, it is clear that both kratoms have their unique benefits.
Red Maeng Da is more potent and has a longer-lasting effect, while red Bali is more relaxing. Ultimately, the decision of which strain to take comes from personal preferences.
Origin
Red Maeng Da originates from Thailand and gets its name from a water bug called "Maeng" Conversely, red Bali kratoms come from Indonesia.
The difference in origin can affect the user experience as each kratom can offer different benefits. For example, Red Maeng Da is more energized, while Red Bali is more relaxed.
Alkaloids
Mitragynine and 7-hydroxy mitragynine, which bind the opioid receptors, are two essential alkaloids in kratom.
Red Bali kratoms and Red Maeng Da kratom include a variety of alkaloids, including these two in particular.
Other alkaloids are also present. You will discover that the alkaloids provided by each strain will vary from one another.
Location
Red Maeng Da is domestically grown in Thailand, while red Bali is grown on the Indonesian island. Red Maeng da can be found in some countries, but you have to look for the legality in places like San Diego, Rhode Island, Sarasota county, and union county.
Daytime Energy Levels
Red Maeng Da vs. Red Bali Kratom – These kratom strains come from the same family of trees, the Mitragyna Speciosa.
The difference between the two strains lies in their potency and effects. Maeng Da is widely considered the most potent strain of kratom, while Red Bali is known for its relaxing effect.
Potency
While kratom is still in the process of getting approved by the FDA as a dietary supplement, many medical professionals believe in its potential as a supplemental dietary product.
Compared to Red vein Bali, Red Maeng Da appears to be less potent but more balanced. Red Maeng Da is often used as a pain reliever, while Red Bali is commonly used to alleviate discomfort and enhance mood.
Popularity
Red Bali is one of the most popular kratoms because it boosts mood and provides relaxation. Red Maeng Da is also a popular strain, but it is more well-known for its potent effects.
Which One Should You Try?
There is no definitive answer related to it. It ultimately comes down to personal preference. Some people prefer red maeng da for its potent effects, while others find red bali more relaxing.
Try out both strains to see which one works. Red Maeng Da and Red Bali kratom are two of the most popular strains of kratom.
Both kratoms offer a variety of benefits, including relief from pain, increased energy levels, and improved mood. Red Maeng Da is more potent, while red Bali is more relaxing.
Final Thoughts
While red Maeng Da is more potent, red Bali is more relaxing. Ultimately, the decision of which strain to take comes from one's experience of using it. It is essential to start with a low dose and increase it gradually to avoid side effects.