Asset Management for Vegetable Gardeners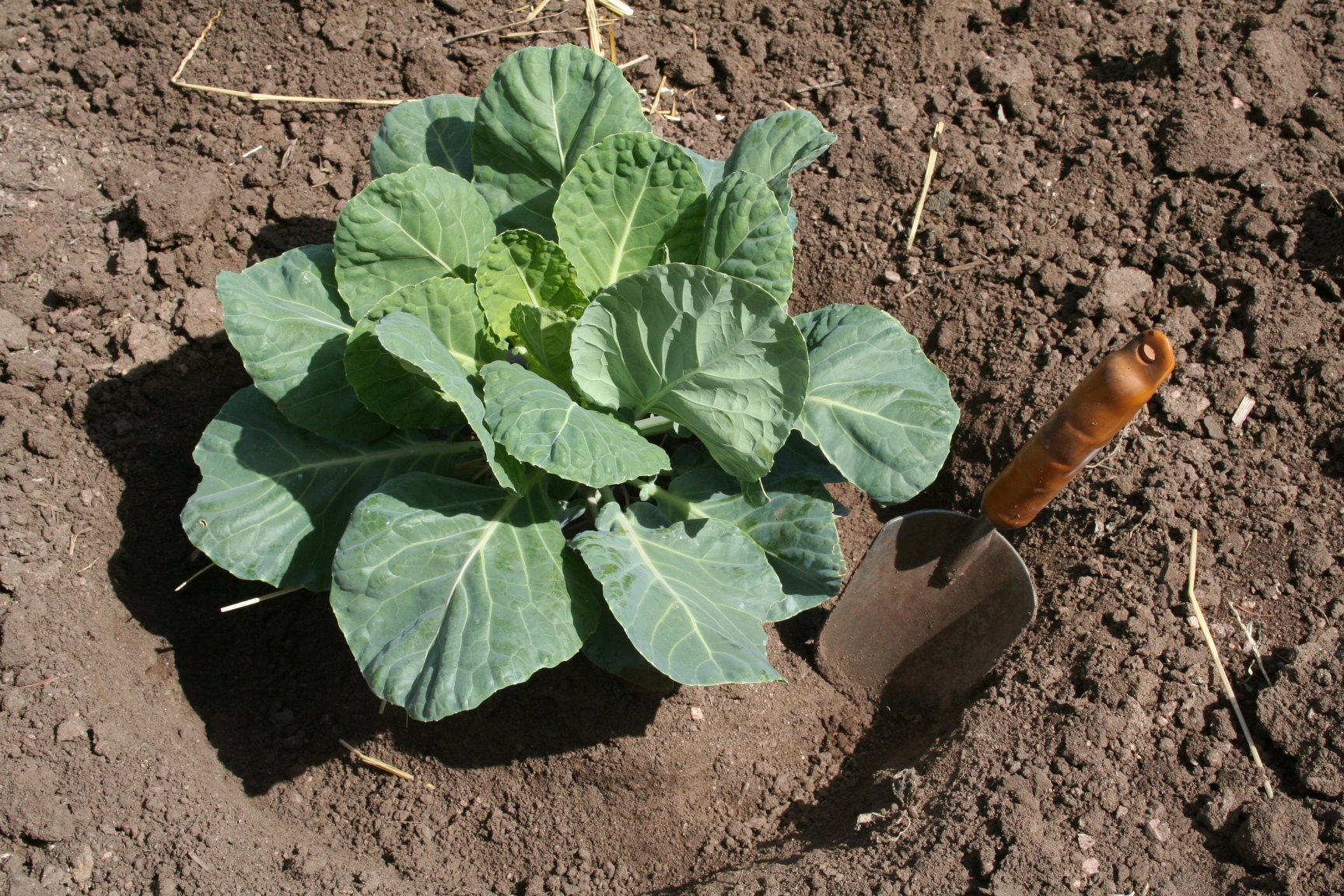 You probably won't find too many vegetable gardeners people approaching their gardens from the standpoint of asset management, but it's something we ought to consider. After all, we have a wide range of assets in and around our gardens, and making the most of them is a good idea. If vegetable gardeners start thinking in terms of assets, we'll likely see a different way to look at gardening. Sometimes, it just takes a different perspective to get us thinking and acting in more productive ways.
Many of the ideas presented below may already be part of your management plan, but what I hope to do is get you to look at them in a different light, as an asset. Only when we see something as an asset, can we start to consider whether we're effectively managing it to our benefit.
Vegetables
You might be one of the few people in your area that is serious about growing vegetables. If you view your garden harvest as an asset, then you can manage it as such. Here are some things that you might do with that asset:
Can, freeze, pickle and dry your harvest so you can enjoy it in the off season.
Lower your grocery bill.
Barter a portion of your crop for something your neighbors grow or raise.
Use organic methods so the harvest works in your favor with respect to good health.
Grow excessive amounts of produce to serve as an inexpensive feed for your fowl. Chickens and turkeys love greens and squash.
Turn a little profit by providing fresh produce to a local market or restaurant.
Your harvest is one of the greatest assets you have, so manage it well to provide you with a wide range of benefits.
Food Preparation Waste
It might be surprising to know just how many people don't compost all of the vegetative waste they create. For some, it's just too much trouble, the garbage disposal is easier. If we keep a bucket under the kitchen sink, we can not only collect vegetable waste when we prepare the food that we grow, but we can include waste from fruits and vegetables that we purchase in the marketplace. It's easy to compost parts of our gardens when we take them down for the winter, but if we're not capturing waste from our kitchen meal preparation activities, then we're allowing a natural asset to simply be thrown away.
Just as important, a compost bin under the kitchen sink allows us to add egg shells, coffee grounds, and other items that can decompose and provide nutrients for our soil. If you're a fisherman like me, don't forget to bury the fish guts, heads and skeletons from your filleting and cleaning activities. Fish provide great nutrients for a garden.
Even if your garden soil is little more than hardscrabble, using food waste can make it increasingly productive over the years. Don't underestimate the asset value of waste associated with food preparation.
Rainwater
I'd venture a guess that rainwater is probably four times more useful for our plants than water that comes from a municipal supply or a well. The natural nutrients in rainwater, primarily nitrogen and oxygen, are great for greening things up. Also, rainwater doesn't contain salts and other chemicals that are deliberately placed in municipal water supplies through the treatment process.
Set up a rain barrel or two and make good use of this wonderful resource. If you live in a relatively dry area, you might consider using a tank or cistern to capture as much as you can when it does rain. Just about anything that helps retain rainwater is a valuable tool.
If you appreciate the asset value of rainwater that falls on your land, then the next time you plant your seedlings, think about making "catch baskets" around your plants to capture and retain it. Don't let one of your most valuable assets simply run off of your garden beds. There are many ways to keep rainwater around your plants longer including catch baskets, furrows, terracing and edging. The goal is keep the rainwater around longer so it soaks into the soil where it can do the most good.
Drip System
Whether you have a great source of rainwater, or you get your water from a well or municipal supply, it's a valuable asset. No sense wasting it. If you haven't already, start thinking about a drip system where you can deliver water directly to your plants with little or no waste. Drip systems are most effective in watering single plants and rows of plants. While keeping your plants hydrated, drip systems eliminate soggy garden beds and they minimize widespread growth of weeds.
Yard Waste
Think of your lawn as a large flat garden of grass, and make good use of that crop. Very good mulch can be had from grass clippings. It's a winner all the way around. Consider that you don't have to bag the clippings, just distribute them in your garden beds, around your plants and on the walkways. Grass clippings smother out weeds, help the soil retain moisture, and return nutrients to the soil. With a new perspective, grass can go well beyond simply being nice to look at; it can become yet another asset for your vegetable garden.
While you're at it, be sure to throw weeds, hedge trimmings, pine straw and other yard waste into your compost pile. It's all organic matter that has extracted nutrients from your soil. The only natural way to reclaim those nutrients is to be sure they're included on your compost pile.
Animal Manure, Feed and Bedding
If you have some swinging room around your place, you might have chickens, rabbits, horses or perhaps goats. If you don't, your neighbors might (and they'll gladly take fresh, wholesome vegetables in exchange for manure.) Consider manure from animals as a primo asset for your garden. Work it into the soil, top dress or side dress your plants. You can make manure tea out of just about anything that comes out of the south end of a north bound critter. Your plants will respond well and provide you with more of what you're looking for.
Several of my neighbors have horses. I gladly take my dump truck to their location to get "horse remover." You might say my neighbors "give me crap" about twice a year. They're glad to load it and be rid of it, and I'm glad to have it. It's not nutrient rich, but it has plenty of organic matter that is excellent for my clay soil. I also recycle "mud" that I clean out of my chicken coop after it has had a chance to decompose a bit. It's a great way to make use of a good and natural fertilizer.
In addition to manure, you might look around your place (and your neighbor's) for hay and straw that is wasted or otherwise under-utilized. Either one can feed the compost pile or make excellent garden mulch.
So, in your mind, what kind of asset is your vegetable garden? What other assets are there available to you that might help you make your vegetable garden more valuable and productive? For many, management is an unnatural and uncomfortable activity. Here's hoping that viewing your garden as an asset will make you more inclined to actively manage it.
Clair Schwan is an avid vegetable gardener who considers his gardens to be important assets. To him, vegetables in the garden are a bit like money in the bank. It's all part of his self-reliant lifestyle.
Want more information? Read these articles:
A Do-It-Yourself Greenhouse Built From Local Materials
How to Know When Vegetables are Ready to Harvest
Make Your Own Cloche from Anything That Will Work
Protecting Early Spring Plants & Vegetables from Frost
The Advantages of Home Grown Produce

Red Maeng Da Vs. Red Bali Kratom: What's The Difference?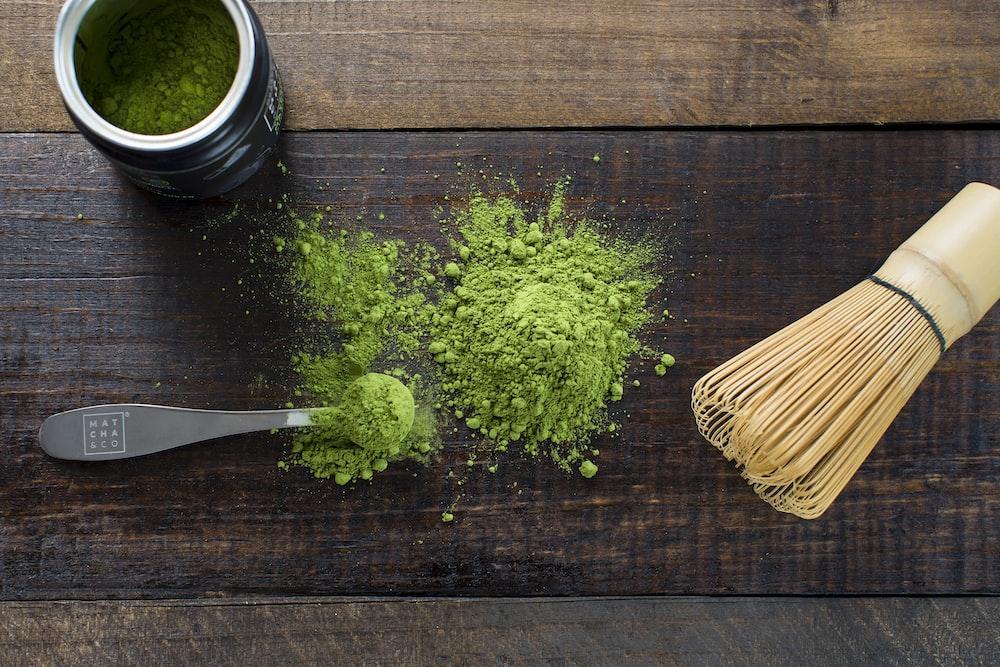 If you're interested in trying kratom, you may have seen Red Vein Maeng Da and Red Vein Bali Kratom. Both red kratom strain are popular among the world's users, but what's the difference between them?
This article will compare red maeng da vs red bali kratom, including its effects, dosage, and more. Both of these red strains are very popular and have many similarities. Though there are similarities between both strains, they do have some differences.
Keep reading to learn more about the red Maeng da and the red Bali strain, and find out which one is right for you!
Red Maeng Da Kratom Strains
Red Maeng Da Kratom strains are among the most popular strains of kratom. They are known for their high levels of alkaloids, which gives them their distinctive red color. They are also known for their powerful effects.
Red Maeng Da kratom strains are typically grown in the rainforests of Indonesia. The name "Maeng Da" actually means "pimp grade" in Thai, which is ideal given the strain's reputation for being one of the strongest kratom strains.
These strains can be found in various forms, including powder, capsules, and leaves. The most popular way to take Red Maeng Da kratom is in capsule form, allowing for more precise dosage.
It is also popular for making kratom tea, as the leaves can be steeped in hot water to make tea.
As a result, some kratom fans feel that the name Maeng Da implies excellent quality and potency. If you're one among the many kratom users looking for high quality red kratom strains or good quality kratom products, Red Maeng Da might be the way to go.
But it is essential to consult a medical professional before taking prescription medication or being affected by a serious medical condition, as it sometimes tends to have the opposite effect.
Red Bali Strains
When it comes to taking red Bali kratoms, there are some facts that you should know. Red vein strains are obtained from a method called grafting.
It is a process in which two different red vein plants are mixed to get the result of a combined characteristic.
Red Bali is one of kratom's most famous red strains. Not only is it popular, but it is also one of the high-potency strains.
Many believe that red Bali is the most muscular strain of kratom as it might help relieve pain and physical discomfort. If you're looking for a potent pain reliever, kratom experience, or mood enhancement, red Bali is the way to go.
Comparing Red Maeng Da Vs. Red Bali Kratom?
Red Maeng Da vs. Bali kratoms – They are two different essential kratom strains of the same plant.
Both strains are sold as dietary supplements and are widely used for their purported relaxing effects.
While their organic compounds share some similarities, there are also some crucial differences between these two strains.
Dosage
Their universal doses are the first comparison of red Maeng da vs. red Bali kratom. For red Maeng Da, the recommended dose is between 2-4 grams, while for red Bali, the recommended dose is between 3-5 grams. Red Bali can be quite sedating, causing you to feel tired in higher doses (5+ grams).
Color Of Veins
The following comparison between red Maeng da vs. red Bali kratoms is the color of their veins.
Red Maeng da has red veins, and red Bali has green veins. The different colors indicate different alkaloid profiles. Red Maeng da typically has a higher concentration of mitragynine, while red Bali has a higher concentration of 7-hydroxymitragynine.
Red Maeng da is more stimulating, while red Bali is more sedating. Red Maeng da is more energizing and is better for daytime use. Red Bali is better for nighttime use because it can help you relax and fall asleep.
The color of kratom veins is just one of the many factors that determine its effects. Other factors include the strain, the region it's from, the quality, and how it's prepared.
Red Kratom Strain: Mature Leaves Available
On the other hand, Red kratom is said to be the most sedating of all kratom vein colors. They're also famous for providing Chronic Pain relief and relaxation.
Green Maeng Da Vein: Middle Years Leaves
Next, Green kratom is said to be in the middle of the White and Red kratom strain. They're also famous for providing a balance of both Sedation and Stimulation.
Efficacy
Both red Maeng Da and Bali kratom are effective in providing pain relief, but red Maeng Da is more potent and has longer-lasting pain-relieving effects.
User Experience
Some kratom enthusiasts prefer red Maeng Da for its relaxing effect, while others find red Bali to be more mood-boosting. Ultimately, it comes down to personal preference.
When comparing both kratoms, it is clear that both kratoms have their unique benefits.
Red Maeng Da is more potent and has a longer-lasting effect, while red Bali is more relaxing. Ultimately, the decision of which strain to take comes from personal preferences.
Origin
Red Maeng Da originates from Thailand and gets its name from a water bug called "Maeng" Conversely, red Bali kratoms come from Indonesia.
The difference in origin can affect the user experience as each kratom can offer different benefits. For example, Red Maeng Da is more energized, while Red Bali is more relaxed.
Alkaloids
Mitragynine and 7-hydroxy mitragynine, which bind the opioid receptors, are two essential alkaloids in kratom.
Red Bali kratoms and Red Maeng Da kratom include a variety of alkaloids, including these two in particular.
Other alkaloids are also present. You will discover that the alkaloids provided by each strain will vary from one another.
Location
Red Maeng Da is domestically grown in Thailand, while red Bali is grown on the Indonesian island. Red Maeng da can be found in some countries, but you have to look for the legality in places like San Diego, Rhode Island, Sarasota county, and union county.
Daytime Energy Levels
Red Maeng Da vs. Red Bali Kratom – These kratom strains come from the same family of trees, the Mitragyna Speciosa.
The difference between the two strains lies in their potency and effects. Maeng Da is widely considered the most potent strain of kratom, while Red Bali is known for its relaxing effect.
Potency
While kratom is still in the process of getting approved by the FDA as a dietary supplement, many medical professionals believe in its potential as a supplemental dietary product.
Compared to Red vein Bali, Red Maeng Da appears to be less potent but more balanced. Red Maeng Da is often used as a pain reliever, while Red Bali is commonly used to alleviate discomfort and enhance mood.
Popularity
Red Bali is one of the most popular kratoms because it boosts mood and provides relaxation. Red Maeng Da is also a popular strain, but it is more well-known for its potent effects.
Which One Should You Try?
There is no definitive answer related to it. It ultimately comes down to personal preference. Some people prefer red maeng da for its potent effects, while others find red bali more relaxing.
Try out both strains to see which one works. Red Maeng Da and Red Bali kratom are two of the most popular strains of kratom.
Both kratoms offer a variety of benefits, including relief from pain, increased energy levels, and improved mood. Red Maeng Da is more potent, while red Bali is more relaxing.
Final Thoughts
While red Maeng Da is more potent, red Bali is more relaxing. Ultimately, the decision of which strain to take comes from one's experience of using it. It is essential to start with a low dose and increase it gradually to avoid side effects.