Saving Summer Plants for Winter Saves Money
Most of the country is now gearing up for frost. Your flower beds are being prepped for fall and the last of the annuals will soon die with the cold. The beautiful reds, pinks and yellows are now ending but there is no reason many of the plants can't be brought inside for over winter. A lot of annuals are actually perennials in warm areas, but are considered annuals in a northern climate.
Everyone knows that annuals are well, an annual cost each spring and if you are like my family you go crazy buying annuals each year. When spring arrives, we are so tired from winter and are dying to put color in our yard. Every open spot in the flower bed gets an annual; there are window boxes, containers and even annuals in the vegetable garden. To say the least it takes a pretty penny to have a yard filled with color. Before frost kills your investment it is a great idea to take cuttings, or slips, of your plants. You can raise them inside the greenhouse or in the home. Winter in the greenhouse tends to be very green, without much color, so keeping your annuals alive adds some visual interest. The same is true in the house where houseplants are filled with green foliage.
Plants That Should be Saved
What plants should be saved? I like to save anything expensive, anything that thrived and looked beautiful all summer and anything rare. You can dig up the entire plant and bring it inside, or when space is an issue, a few branches can be cut and potted for winter. Other plants like dahlias need to be lifted and their bulbs overwintered.
The most common plants to slip are geraniums and coleus. I usually cut a 5" stem of the plant and stick it in a 3" flower pot. Cut off all the blooms and lower leaves so the plant uses all of its energy to re-establish itself.  Both of these plants will grow quickly, adding color and blooms to their surroundings. If you bring the entire plant inside, give it a thorough haircut to encourage new growth. Throughout winter the geranium will continue blooming which is a wonderful sight in a snowstorm.
Almost any kind of begonia can come inside for the winter. Tuberous begonias are so beautiful through the summer with their frilly blooms that it kills me to see them die. I have found it easier to dig up the entire begonia instead of trying to slip it. The same is true for bonfire begonias. Both types share a similar soft stem which does not slip well. Angel wings on the other hand are easy to propagate and can be saved with a few stems. Wax begonias are easier to save by digging up the entire root ball and giving the plant a harsh haircut. If any of your begonias grew to outrageous proportions and the thought of bringing them inside is overwhelming you can cut back the root ball, remove a lot of the foliage and make it a manageable size. This will also eliminate a lot of cleanup work as larger plants drop countless leaves.
There are a lot of annuals that are either bulbs or tubers which can be saved: sweet potato vines, caladiums, canas, caladiums, elephant ears and gladiolus. Dig up the bulbs before the first frost and cut off all the foliage. I have successfully killed bulbs such as these by freezing them. I thought my potting shed would be a good space for them to overwinter but it got too cold, the bulbs froze and then turned soft as the weather warmed. To prevent this keep the bulbs in a cool, dark, dry spot where the temperatures do not drop below freezing. This is usually a garage that is attached to a house, or a root cellar.
Several tropical plants can be saved by bringing them inside for winter. Mandevillas, bougenvillas, euphorbia, tropical hibiscus and tibouchina can all be saved by moving them inside.  Unlike most annuals you should bring tropical plants inside before it gets too cold. When temperatures drop to 50 degrees at night it is time to dig up their roots. The plants can be dug out when temperatures are in the 40's but they have an easier time adapting to the indoors with warmer temperatures. Most of these plants will go semi-dormant and that is fine; let them sleep some of the winter. Pot the plant and keep them in a warm location, above 50 degrees. They will drop most of their leaves but do not be shocked; the plant needs to rest so let it drop leaves and look ugly. Fight the urge to overwater and fertilize as this will harm the plant. Only water on occasion when the soil looks really dry.
True annuals will not survive inside so you can let them die and try to save their seed if desired. Petunias, million bells, marigolds, cleomes and zinnias only last the summer. I find it more hassle than it is worth use to try to save the seeds as they are so small and tiny. Come spring the cleome will reseed and seed packets for these plants are cheap, as is buying them as starter plants.
Houseplant Care During the Winter
If you decide to keep the plants in your house make sure you have enough space. I put all of my plants in terra cotta pots so they looked nicer but it does mean they need watered almost every day because terra cotta sucks water. If you are comfortable with the temperature in the room, your plants will be happy. Through winter you will have litter as plants drop leaves and flowers so keep this in mind when they are placed throughout the home. Also remember that you will probably overflow their saucers at some point so keep a towel handy. I treat the "slipped" plants like regular house plants and fertilize them regularly, but leave the tropical alone.
Greenhouse Care During the Winter
Plants you bring into the greenhouse will thrive; they will be nice and toasty with the sun beating on them every
day.  An environment of 65-70 degrees F. is ideal, but that can create a high heating bill. Most of the plants can handle 55-60 F. they just don't grow as quickly. Keep the air moist for them, with humidity around 40-50 percent. They will need plenty of water because the greenhouse can easily heat up even if it is cold outside. It is useful to put the propagations into a "holding" container because the small plants have a tendency to flop over when watered. The strength from the hose knocks them over and onto the floor so I usually pack them into a cardboard box or plant tray. Using a cardboard box sounds odd but you would be surprised how long they last before falling apart. Plus they don't hold water like a Tupperware container will, and everyone has extra boxes.
As long as you keep the plants warm, fed and watered they will reward you with blooms and growth throughout winter. Come spring you will be ahead of the game and save a couple pennies in the process.
Lyndsey Roth is a frequent contributor to Garden & Greenhouse.
Want more information? Read these articles:
Earning Income with Your Garden or Greenhouse
Finding Customers in Difficult Times
Finding Niche Specialties in Horticulture
How to Get Started Selling at Farmers Markets
How to Make Money Growing for Chefs
Making More Profit in the Same Amount of Space
Turning your Passion For Growing into a Business

Red Maeng Da Vs. Red Bali Kratom: What's The Difference?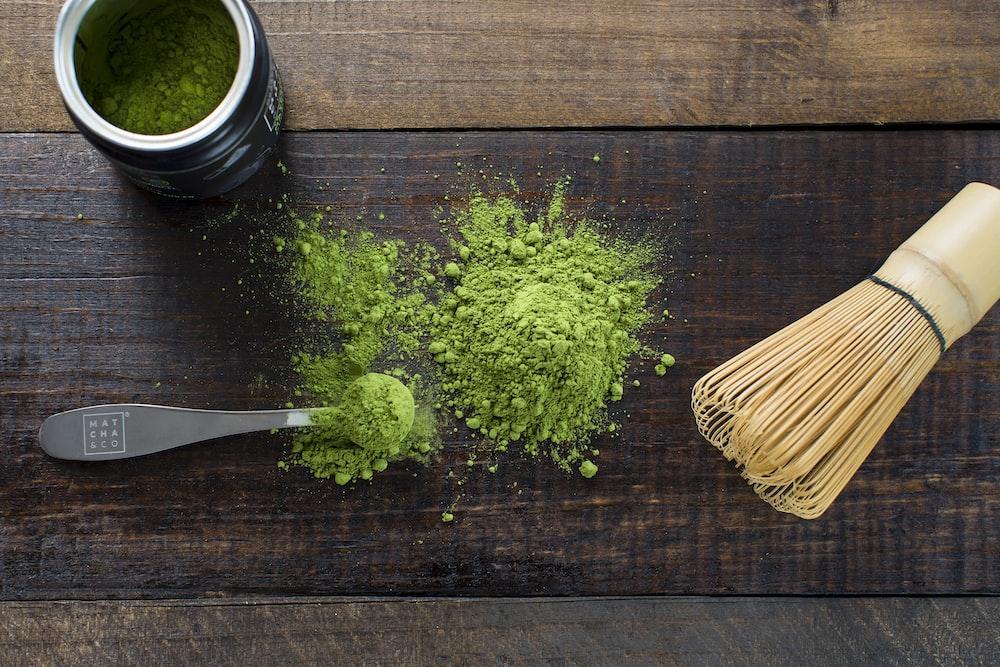 If you're interested in trying kratom, you may have seen Red Vein Maeng Da and Red Vein Bali Kratom. Both red kratom strain are popular among the world's users, but what's the difference between them?
This article will compare red maeng da vs red bali kratom, including its effects, dosage, and more. Both of these red strains are very popular and have many similarities. Though there are similarities between both strains, they do have some differences.
Keep reading to learn more about the red Maeng da and the red Bali strain, and find out which one is right for you!
Red Maeng Da Kratom Strains
Red Maeng Da Kratom strains are among the most popular strains of kratom. They are known for their high levels of alkaloids, which gives them their distinctive red color. They are also known for their powerful effects.
Red Maeng Da kratom strains are typically grown in the rainforests of Indonesia. The name "Maeng Da" actually means "pimp grade" in Thai, which is ideal given the strain's reputation for being one of the strongest kratom strains.
These strains can be found in various forms, including powder, capsules, and leaves. The most popular way to take Red Maeng Da kratom is in capsule form, allowing for more precise dosage.
It is also popular for making kratom tea, as the leaves can be steeped in hot water to make tea.
As a result, some kratom fans feel that the name Maeng Da implies excellent quality and potency. If you're one among the many kratom users looking for high quality red kratom strains or good quality kratom products, Red Maeng Da might be the way to go.
But it is essential to consult a medical professional before taking prescription medication or being affected by a serious medical condition, as it sometimes tends to have the opposite effect.
Red Bali Strains
When it comes to taking red Bali kratoms, there are some facts that you should know. Red vein strains are obtained from a method called grafting.
It is a process in which two different red vein plants are mixed to get the result of a combined characteristic.
Red Bali is one of kratom's most famous red strains. Not only is it popular, but it is also one of the high-potency strains.
Many believe that red Bali is the most muscular strain of kratom as it might help relieve pain and physical discomfort. If you're looking for a potent pain reliever, kratom experience, or mood enhancement, red Bali is the way to go.
Comparing Red Maeng Da Vs. Red Bali Kratom?
Red Maeng Da vs. Bali kratoms – They are two different essential kratom strains of the same plant.
Both strains are sold as dietary supplements and are widely used for their purported relaxing effects.
While their organic compounds share some similarities, there are also some crucial differences between these two strains.
Dosage
Their universal doses are the first comparison of red Maeng da vs. red Bali kratom. For red Maeng Da, the recommended dose is between 2-4 grams, while for red Bali, the recommended dose is between 3-5 grams. Red Bali can be quite sedating, causing you to feel tired in higher doses (5+ grams).
Color Of Veins
The following comparison between red Maeng da vs. red Bali kratoms is the color of their veins.
Red Maeng da has red veins, and red Bali has green veins. The different colors indicate different alkaloid profiles. Red Maeng da typically has a higher concentration of mitragynine, while red Bali has a higher concentration of 7-hydroxymitragynine.
Red Maeng da is more stimulating, while red Bali is more sedating. Red Maeng da is more energizing and is better for daytime use. Red Bali is better for nighttime use because it can help you relax and fall asleep.
The color of kratom veins is just one of the many factors that determine its effects. Other factors include the strain, the region it's from, the quality, and how it's prepared.
Red Kratom Strain: Mature Leaves Available
On the other hand, Red kratom is said to be the most sedating of all kratom vein colors. They're also famous for providing Chronic Pain relief and relaxation.
Green Maeng Da Vein: Middle Years Leaves
Next, Green kratom is said to be in the middle of the White and Red kratom strain. They're also famous for providing a balance of both Sedation and Stimulation.
Efficacy
Both red Maeng Da and Bali kratom are effective in providing pain relief, but red Maeng Da is more potent and has longer-lasting pain-relieving effects.
User Experience
Some kratom enthusiasts prefer red Maeng Da for its relaxing effect, while others find red Bali to be more mood-boosting. Ultimately, it comes down to personal preference.
When comparing both kratoms, it is clear that both kratoms have their unique benefits.
Red Maeng Da is more potent and has a longer-lasting effect, while red Bali is more relaxing. Ultimately, the decision of which strain to take comes from personal preferences.
Origin
Red Maeng Da originates from Thailand and gets its name from a water bug called "Maeng" Conversely, red Bali kratoms come from Indonesia.
The difference in origin can affect the user experience as each kratom can offer different benefits. For example, Red Maeng Da is more energized, while Red Bali is more relaxed.
Alkaloids
Mitragynine and 7-hydroxy mitragynine, which bind the opioid receptors, are two essential alkaloids in kratom.
Red Bali kratoms and Red Maeng Da kratom include a variety of alkaloids, including these two in particular.
Other alkaloids are also present. You will discover that the alkaloids provided by each strain will vary from one another.
Location
Red Maeng Da is domestically grown in Thailand, while red Bali is grown on the Indonesian island. Red Maeng da can be found in some countries, but you have to look for the legality in places like San Diego, Rhode Island, Sarasota county, and union county.
Daytime Energy Levels
Red Maeng Da vs. Red Bali Kratom – These kratom strains come from the same family of trees, the Mitragyna Speciosa.
The difference between the two strains lies in their potency and effects. Maeng Da is widely considered the most potent strain of kratom, while Red Bali is known for its relaxing effect.
Potency
While kratom is still in the process of getting approved by the FDA as a dietary supplement, many medical professionals believe in its potential as a supplemental dietary product.
Compared to Red vein Bali, Red Maeng Da appears to be less potent but more balanced. Red Maeng Da is often used as a pain reliever, while Red Bali is commonly used to alleviate discomfort and enhance mood.
Popularity
Red Bali is one of the most popular kratoms because it boosts mood and provides relaxation. Red Maeng Da is also a popular strain, but it is more well-known for its potent effects.
Which One Should You Try?
There is no definitive answer related to it. It ultimately comes down to personal preference. Some people prefer red maeng da for its potent effects, while others find red bali more relaxing.
Try out both strains to see which one works. Red Maeng Da and Red Bali kratom are two of the most popular strains of kratom.
Both kratoms offer a variety of benefits, including relief from pain, increased energy levels, and improved mood. Red Maeng Da is more potent, while red Bali is more relaxing.
Final Thoughts
While red Maeng Da is more potent, red Bali is more relaxing. Ultimately, the decision of which strain to take comes from one's experience of using it. It is essential to start with a low dose and increase it gradually to avoid side effects.