3 Simple Orchid Care Tips for Beginners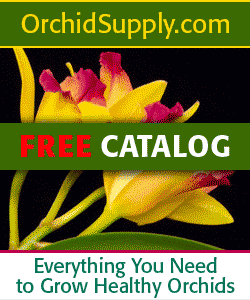 Whenever the subject of orchids is brought up the first thing that a beginner wou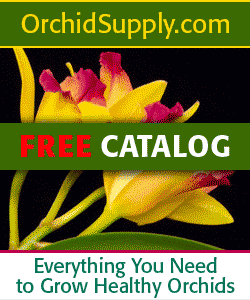 ld say is that they are not worth the effort. Most people would agree that growing these plants is very difficult, but they are missing one simple element. They have not obtained any of the proper orchid care tips required for growing them successfully. It is understandable why a beginner may think these plants are hard to cultivate because of the unique conditions that they are used to. The one thing that you should know is that anyone can grow these flowers as long as you use the simple tips and tricks below to simulate natural conditions.
Using a Pot That Helps Monitor the Roots
Just before you begin to plant orchids in your home you should go through the correct phases of selecting a good container. There are several types of pots that you can use, but there are a few essential features they must contain. First a clear pot is recommended by many because it will allow you to examine any problems within the root structure of your orchid. This will in turn help you with orchid care as well as watching for fungus and disease from getting started. The pot must also have holes or openings in the bottom and sides to facilitate air flow throughout the roots. Not only is this great for air circulation but it can be helpful in drainage too.
The Tough Task of Watering
Another element of orchid care that people tend to not take seriously is providing water that orchids need to stay healthy. The key w
ord here is to stay "healthy". You need to remember this because anyone can give an orchid a random amount of water, but it must remain and stay vibrant for at least a year. The most common mistake will come with over-watering and this can be avoided with some simple precautions. A good rule of thumb that I like to use is you want to have the soil in which your flowers are planted to be moist. If you are giving them water that makes them look damp or over-watered, then you know you are giving them too much and you should back off on this orchid care element for a few days. Resume the watering when the top soil dries out.
The Light Requirements of an Orchid
Keeping the light at the right levels will take a little bit of effort on your part in order to set up your windowsill where your plants will stay. Primary orchid care should not include direct sunlight pointing down on your flowers. This can cause leaf burn if you leave them in the sun too long. Always make sure to filter some of the sunlight that is being exposed on your flowers. You can just use a simple curtain to perform this task and that is basically it. If you are not comfortable with this idea then you can always use artificial light in the form of fluorescent bulbs.
Provided by EzineArticles.com
Want more information? Read these articles:
How to Avoid 8 Dangers with Oncidium Orchids
Proper Care for Ground Orchids
Re-Rooting Orchids with the Sphag and Bag Method
The 6 Laws of Growing Beautiful Orchids

Why Should You Consider Planting Spring-Planted Bulbs in Your Garden?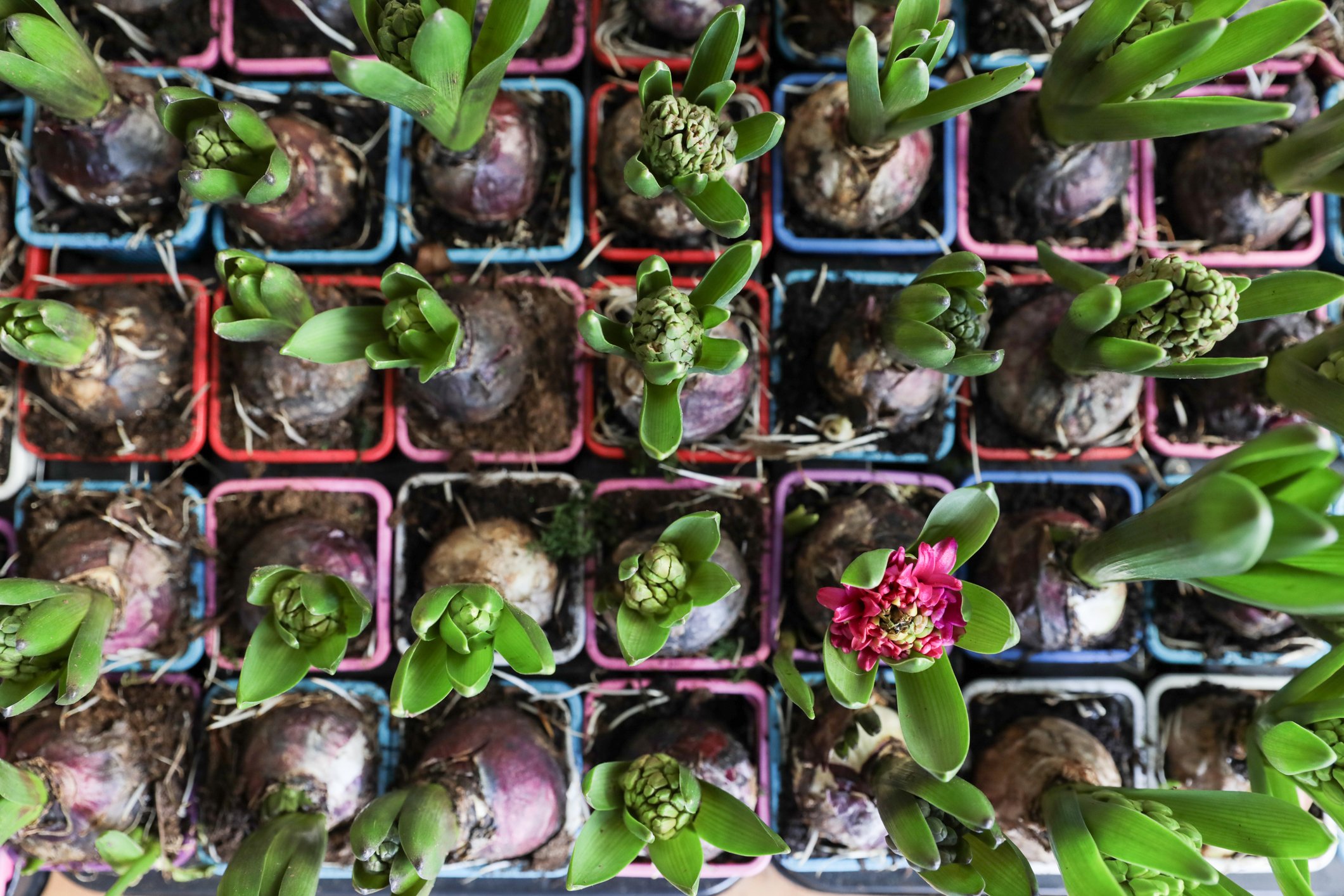 Spring is a great time to plant bulbs in your garden! Not only do they add a pop of color, but they also provide a number of benefits. In this blog post, we'll outline the benefits of planting spring planted bulbs in your garden. We'll discuss what bulbs are, what flowers come from bulbs, how to plant them, when to plant them, and how to care for them. So, go ahead and plant some spring-planted bulbs in your garden this spring!
What Are Spring Bulbs?
Do you love the beauty and colors of springtime? If so, then you should consider planting spring bulbs in your garden. Spring bulbs are a popular type of flower that is planted in the springtime. They come in many different colors and are known for their beautiful blooms. Not only do they add beauty to your garden, but they are also easy to care for.
When selecting spring bulbs for your garden, it's important to choose ones that look good together and have a variety of colors. Some of the most popular types of spring bulbs include tulips (a yellow bulb), daffodils (a blue or purple bulb), crocuses (a white or multicolored bulb), and hyacinths (an orange or yellow flower). When selecting which ones to plant, it's best to choose a mixture so that your garden looks colorful throughout the year.
What Flowers Come from Spring-Planted Bulbs?
There's no better way to add color and brightness to your garden than by planting bulbs. Not only are they easy to care for, but they also come back year after year. When choosing which bulbs to plant in your garden, it's important to consider what flowers you want them to produce. Some common bulbs you can plant include tulips, daffodils, hyacinths, and crocuses. All these bulbs will produce beautiful flowers that will add a touch of color and brightness to your garden. You can also choose to plant other types of bulbs, such as grape hyacinths or lily-of-the-valley bulbs. These plants produce smaller flowers but are very fragrant.
The Advantages of Planting Spring-Planted Bulbs
Do you love the look of brightly colored flowers in your garden, but you don't have the time or energy to tend to them? Planting spring-planted bulbs is a great way to add color and interest to your garden without any of the work. Bulbs are easy to care for and require very little maintenance—all you need is some water and sunshine. Plus, bulbs can be planted in a wide variety of locations, including in pots and containers. This makes them perfect for adding interest to any area of your garden.
Another advantage of planting bulbs is that they are relatively inexpensive. You can buy a large container of bulbs for just a few dollars, and they will last for many years with proper care. Plus, bulb plants are relatively easy to transplant if you ever want to move them somewhere else in your garden. Last but not least, planting bulbs is a great way to add color and brightness to your garden all year long!
How to Plant Spring Bulbs?
Color is one of the most important factors when it comes to garden design, and spring-planted bulbs are a great way to add some extra color to your landscape. Not only are they beautiful on their own, but they also provide a wonderful contrast against the cooler colors that will be in season during the summer. Spring-planted bulbs are easy to plant and care for, and there are a variety of different varieties available that will perfectly complement your garden.
When Should You Plant Spring Bulbs?
With the arrival of spring, it's time to start thinking about planting bulbs in your garden. There are a variety of beautiful bulbs that can be planted in the spring, and they're easy to care for, making them a great choice for someone who wants to add color and interest to their yard without much effort.
Consider the season when deciding which bulb to plant in your garden. Spring-planted bulbs will typically bloom earlier than bulbs planted in the fall, so make sure you choose the right one for your garden. There are a variety of different types of spring-planted bulbs to choose from, so find one that will fit well into your landscaping. With a little planning and effort, you can have a beautiful garden that blooms all year.
How to Care for Spring-Planted Bulbs?
Spring is a wonderful time to plant bulbs in your garden. Here are a few tips on how to get started:
First, be sure to research which types of bulbs work best for your garden and climate. Some popular choices include tulips, daffodils, hyacinths, and crocuses. Once you've selected the bulbs you want to buy, purchase them in advance so that you have plenty of time to plant them in the ground or in pots.
Once you have your bulbs home, it's time to take care of them! Make sure that their soil is moist but not soggy – this is crucial for bulb growth. Water them regularly during dry weather, and be sure not to overwater them, as this can damage their roots. When the flowers start blooming, cut the stems close to the ground so that the bulb will continue flowering indoors. After the flowers fade away (usually around mid-March), allow the foliage (orchids tend not to shed their leaves) to die back naturally. Enjoy your beautiful spring-planted bulbs!
In Short
Spring bulbs are a great way to add color and life to your garden. Planting these bulbs will provide you with beautiful flowers throughout the spring and summer. Bulbs are easy to care for and can be planted in almost any type of soil. Be sure to plant your bulbs in the fall so that they have time to establish themselves before the first frost. With a little love and care, your spring bulbs will thrive and bring you enjoyment for years to come.