Pruning Orchids Correctly
How to prune an orchid correctly is indeed one of the fundamental requirements in orchid care
. Every orchid plant is required to be pruned at a certain stage of their growth to ensure it stays healthy, vibrant and blooming repeatedly. Unfortunately, a lot of novice orchid growers are very hesitant and have no idea how to properly do this task. Yet, it's so crucial to know how to prune orchids the right way if desiring to have beautiful blooms every season.
There are huge numbers of orchid species and each orchid pruning procedure varies depending on the orchid type. Some will need just their leaves and flowers pruned while others will need pruning care for their roots. Basically, there are two different types of orchids according to their growing preference and they are called monopodial and sympodial orchids. Each type requires a particular pruning method.
Sympodial Orchids
Sympodial orchids grow parallel within a pot, somewhat like a creeping vine. The stem is called a rhizome and will recline across the surface of the potting mix and roots will develop along its length and sprout forth downward. They will yield pseudo bulbs which are thick vertical stems. Common sympodial orchid types are Dendrobium, Cattleya (or Laelia), Cymbidium, Oncidium Miltonia and Pahiopedilum. Pruning a sympodial type of orchid is generally done when repotting an orchid plant. It is imperative to examine first the orchid root system. Healthy roots are firm and white and have light-green growing tips. Dead or damaged roots are easy to notice, being either dry and crispy or wet and mushy. Make sure that all the dead, dry and/or damaged roots are removed. Soggy and light brown manifestations are a sure sign of dead roots.
Monopodial Orchids
Monopodial orchids are plants with a single stem that develop continually in one direction from the terminal sprout every year, producing a couple of leaves each season; it has neither rhizome nor pseudo bulbs. Common monopodial types are: Phalaenopsis, Vanda and Angraecum. Pruning monopodial orchids focuses on orchids leaves, dead blooms and branches.
Start pruning once the stalk of the orchid turns yellow or brown by cutting an inch from where the blossom stalk originated on the plant. Prune branches by trimming the top blossom stalk source by 1cm and prune dead flowers throughout the blooming season for all orchids.
Generally, the best time for orchid pruning is either after a plant has flowered or before its active growth period which usually falls during the period of early October to late November. If an orchid plant is
not pruned during these months, this orchid will still start to bloom; however, it may not have any new growth the next season. Prior to pruning make sure to sterilize each tool, such as a sharp blade, small knife, single-edged razor or secateurs, by either immersing in a diluted hydrogen peroxide solution or passing it through a naked flame to avoid the risk of infecting the orchid being pruned with diseases. Also, don't forget to wash your hands and work gloves thoroughly before touching the orchid plant. If you do this all correctly, you'll be rewarded by an impressive show of flowers the next growing season.
Provided by EzineArticles.com
Want more information? Try these articles:
3 Simple Orchid Care Tips for Beginners
The 6 Keys to Brassia Orchid Care
The Basics of Tropical Orchid Care

How Professional Housekeeping Services Transform Your Space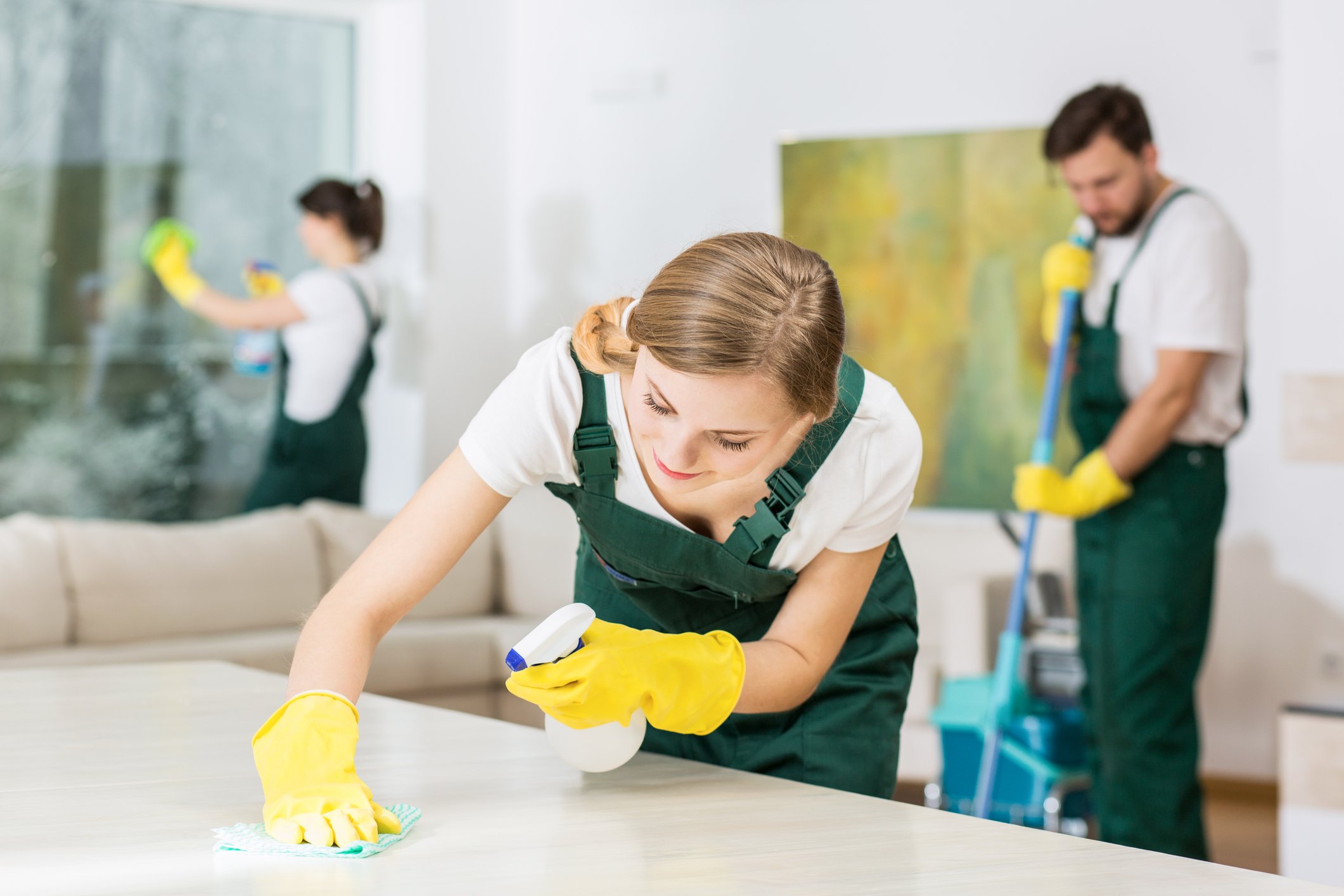 The ongoing challenge of home cleaning is a universal struggle that many of us face in our daily lives. Juggling work, family, and personal commitments leaves little time and energy to maintain a pristine living environment. However, there is a solution that can transform your home and make your life easier: professional housekeeping services.
Let's unfold how these services can revolutionize your living space, making it a cleaner, healthier, and more organized place.
Cleaning Routines: Daily, Weekly, and Monthly
Establishing a structured cleaning schedule for different areas of the home is essential for maintaining a consistently clean living environment. By breaking down your cleaning tasks into daily, weekly, and monthly routines, you can efficiently manage the upkeep of your space.
Daily tasks might include quick tidying, making beds, and wiping down kitchen surfaces.
Weekly tasks may involve vacuuming, mopping, and cleaning the bathroom.
Monthly tasks could include deep cleaning, such as washing windows, dusting ceiling fans, or scrubbing grout.
By allocating specific tasks to different timeframes, you ensure that no area of your home is neglected for an extended period. This structured approach prevents the buildup of dirt and grime and makes the cleaning process more manageable.
The benefits of maintaining regular cleaning routines extend far beyond a sparkling home. Consistent cleaning routines contribute to a healthier and more comfortable living space. Daily upkeep minimizes the need for intense cleaning sessions and helps you stay on top of clutter and mess. This not only saves you time but also reduces stress.
Furthermore, a clean home creates a more pleasant atmosphere, enhancing your overall well-being. It's easier to relax, focus, and enjoy your space when it's free of chaos and dirt. Regular cleaning also prolongs the lifespan of your furniture and appliances, ultimately saving you money on replacements and repairs.
How Does Professional Housekeeping Services Help You?
The advantages of hiring house cleaning services are numerous and can have a transformative effect on the cleanliness and organization of your home. One of the primary benefits is the time and energy you save.
Professional housekeepers are experienced and efficient, capable of tackling cleaning tasks with a level of expertise that surpasses most homeowners. They can handle a wide range of cleaning challenges, from stubborn stains to delicate surfaces, ensuring that your home looks its best.
Housekeepers are not just cleaners; they are time-savers and experts in the art of cleaning. When you hire professional housekeeping services, you free up valuable time that can be better spent on work, family, or leisure activities. The hours you would have spent on cleaning can now be used for pursuits that truly matter to you.
Moreover, housekeepers bring a level of expertise that comes from years of experience. They understand the best cleaning techniques, have in-depth knowledge of various cleaning products, and are adept at handling different surfaces and materials. This expertise ensures that your home is cleaned thoroughly and efficiently, with attention to detail that surpasses what most homeowners can achieve on their own.
The thoroughness of professional cleaning is another compelling reason to consider housekeeping services. Housekeepers are trained to pay meticulous attention to every detail, ensuring that no nook or cranny is overlooked. They have a keen eye for areas that often go unnoticed, such as baseboards, vents, and under furniture. This level of thoroughness results in a home that not only looks clean, but is genuinely clean and sanitized.
Professional housekeeping services can also tailor their cleaning to your specific needs and preferences, addressing areas that require special attention. Their commitment to thorough and customized cleaning can make a noticeable difference in the overall cleanliness and hygiene of your home, creating a more comfortable and healthier living environment.
Finding the Right Housekeeping Service
When it comes to choosing a reliable and reputable housekeeping service, guidance is essential to ensure you make the right choice. Begin your search by seeking recommendations from friends, family, or colleagues who have had positive experiences with housekeepers. Online reviews and ratings on platforms like Yelp or Angie's List can also provide valuable insights.
It is important to look for services that are licensed, bonded, and insured, as this indicates a level of professionalism and accountability. Checking if the service performs background checks on its staff can give you peace of mind. Trust and reliability are crucial when inviting someone into your home, and these considerations will help you narrow down your options to reputable candidates.
Several factors should be taken into account when selecting a housekeeping service.
Cost
Services offered
Ask for references from previous clients to get a sense of the service's quality and reliability.
Choosing the right housekeeping service involves a balance of factors such as cost, services offered, references, and a gut feeling of trust and compatibility with the service provider. By carefully considering these elements, you can make an informed decision that aligns with your home's cleaning needs and your peace of mind.