Garden & Greenhouse Cover Story – Organocide® by Organic Laboratories, Inc.
Many indoor horticulturists are turning away from using harsh chemicals in their gardens and, instead, are relying on effective, environmentally-friendly products to fertilize and protect their plants. Not only are organic and environmentally-friendly products better choices for the planet, they tend to be the best choices for maintaining the quality of an indoor crop. After working tirelessly for months to produce bountiful fruits or flowers, the last thing an indoor grower should do is taint his or her crop with a harsh chemical pesticide or fungicide. The unfortunate truth, however, is that pest insects and pathogenic fungi can rear their ugly heads at the most inconvenient times.
To preserve the quality of the crop and protect it from further damage, cultivators need powerful pest insect controls in their arsenals. However, effective products don't necessarily have to be derived from harsh chemicals. One company that specializes in earth-friendly pest insect solutions for indoor gardeners is Organic Laboratories, Inc. Perhaps best known for its Organocide line of environmentally-friendly products, Organic Laboratories has helped many horticulturists protect their plants from pest insects and pathogenic fungi without having to compromise the quality of the plants. 
About the Company
Organic Laboratories, Inc. is one of the country's leading developers, producers, and marketers of earth-friendly pesticides and fertilizers. Its diverse product line provides solutions to a wide variety of horticulturists, including indoor gardeners. Many of the products offered by Organic Laboratories are OMRI (organic material review institute) listed, which means they are approved for organic production. OMRI supports organic integrity by providing an independent, third-party review of products intended for use in organic production, handling, and processing. The Organocide product line is not only earth-friendly, but also, when applied as directed, safe for use around children and pets. In addition to its organic products, Organic Laboratories offers cutting-edge products through its Plant Doctor® line. Their retail products are tried and true with success first in the agricultural market. They are essential for creating long-lasting vitality, abundant yields, and healthy overall growth.
Organocide Bee Safe 3-in-1 Garden Spray
Organocide Bee Safe 3-in-1 Garden Spray is an OMRI listed insecticide, fungicide, and miticide. This powerful formula is comprised of FDA-approved ingredients for organic production. Indoor growers will appreciate the fact that this potent product is capable of killing the eggs, larvae, nymphs, and adults of over 25 soft-bodied insects. A partial list of pest insects that can be killed with Organicode Bee Safe 3-in-1 Garden Spray includes aphids, chinch bugs, citrus rust mites, flea eggs and larvae, fuchsia mites, fungus gnats, hemlock wooly adelgids, leaf-rollers, mealy bugs, psyllids, scale, spider mites, thrips, and whiteflies
.
Though many pest insects can affect an indoor crop, the four most common pest insects that cause trouble for indoor horticulturists are spider mites, thrips, fungus gnats, and root aphids. Organocide Bee Safe 3-in-1 Garden Spray can effectively treat all four. In fact, Organocide Bee Safe 3-in-1 Garden Spray can be used as an effective soil drench to eliminate root aphids. The overall effectiveness of this product as an insecticide and miticide can be understood by the way it affects the pest insects. The dense oil contained in Organocide Bee Safe 3-in-1 Garden Spray will smother target pest insects on contact. Pest insects are unable to develop a resistance to the fatty acids found in the oil and that are toxic to the targeted pest insects.
Organocide Bee Safe 3-in-1 Garden Spray works great as a contact killer, but what makes it so unique is its powerful residual effects. Once the applied liquid dries, a micro-film is left on the plant. Any pest insects that hatch will get trapped in the micro-film and die. Female pest insects that arrive after a treatment will detect the micro-film and will not lay eggs on the treated plant because they recognize the area as being hazardous to their eggs. Since it is specifically designed to affect only pest insects and not beneficial insects (such as bees, butterflies, or ladybugs), the friendly pollinators can continue to feed on any new pest insects that arrive. It is even safe enough to use around fish, ponds and streams.
Organocide Bee Safe 3-in-1 Garden Spray can also be used as an effective fungicide against fungal diseases, such as, but not limited to, powdery mildew, downy mildew, black spot on roses, septora spot, bacterial tomato spot, citrus greasy spot, and helminthosporium. The key to this product's effectiveness as a fungicide is the way it deprives the disease spores of the necessary moisture they need for propagation. It also protects the plants from germ tube penetration, which limits or eliminates the spreading of pathogens, like powdery mildew.
Organocide – Organic Fungicide
Another stand out product from Organic Laboratories, Inc. is Organocide Organic Fungicide. This organic formula comes ready-to-use and is designed to eliminate a wide variety of plant fungal diseases. Developed by renowned Cornell University plant pathologist, Dr. Ken Horst, Organocide Organic Fungicide has undergone extensive independent testing at leading universities, including Cornell, Ohio State, Miami, Purdue, Long Island Horticultural Research Station, the University of Florida, and Michigan State. In over 200 university trials, Organocide Organic Fungicide has been proven effective as a preventative and a curative for over 25 diseases, e.g. powdery mildew, black spot, leaf spot, and botrytis.
Organocide – Plant Doctor Systemic Fungicide
Plant Doctor Systemic Fungicide is an earth-friendly broad spectrum systemic disease control and preventative. Though most systemic fungicides are applied to the roots, Plant Doctor Systemic Fungicide can alternatively be used as a foliar spray. This product works by slowing down the metabolism of the disease or pathogen, inhibiting its ability to absorb nutrients, which, in turn, starves the disease pathogen. At the same time, the host plant's immune system is boosted and strengthened, making it more resistant to the disease. What makes Plant Doctor so unique is that after 14-21 days it converts into nutritional potassium and phosphorus that the plant consumes as nutrients, which results in more bloom to flowering plants. Plant Doctor Systemic Fungicide is available in concentrate only and in sizes ranging from a pint to 250 gallon totes (for agricultural applications).
When pest insects or pathogenic fungi make their way into an indoor garden they must be treated and eradicated as soon as possible. If left to their own devices, pest insects and pathogenic fungi will quickly destroy an otherwise healthy crop. Finding a safe, but effective, treatment is the key to not only eradicating the problem, but also protecting the integrity of the crop's quality. Experienced indoor growers understand that a pest insect or fungal disease can quickly ruin a crop, but so can a harsh chemical treatment program. This is why companies like Organic Laboratories, Inc. are so valuable to indoor cultivators. With products like Organocide Bee Safe 3-in-1 Garden Spray and Organocide Organic Fungicide, horticulturists can still meet the strict standards of organic crop production and effectively eradicate harmful pest insects and diseases.
Indoor growers work very hard to produce a potent and productive crop. Pest insects and fungal diseases that can rapidly diminish a crop's yield can also have a negative impact on overall potency. By choosing an effective, earth-friendly solution from Organic Laboratories Inc., both indoor and outdoor growers can rest assured they are protecting their crop's yields without diminishing or tainting its potency.
Organocide Bee Safe 3-in-1 Garden Spray is available as either a RTU (ready-to-use) or a concentrate and ranges in size from a quart to 250 gallon palletized totes (for broad scale agricultural applications), making it convenient and compatible for any type of gardener.
For more information, call 772.286.5581 or visit YourPlantDoctor.com.

Red Maeng Da Vs. Red Bali Kratom: What's The Difference?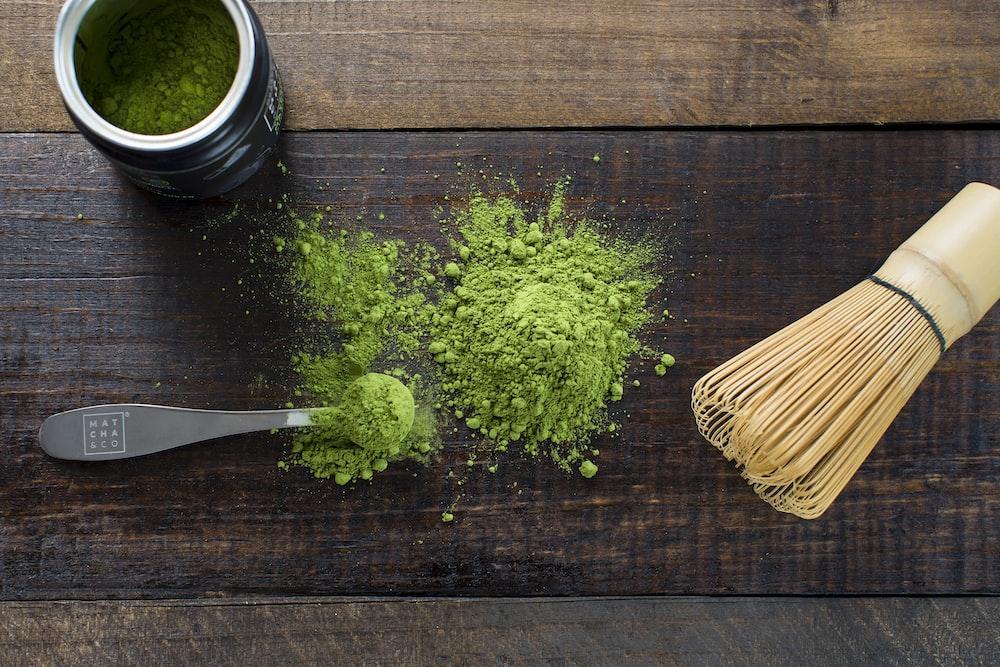 If you're interested in trying kratom, you may have seen Red Vein Maeng Da and Red Vein Bali Kratom. Both red kratom strain are popular among the world's users, but what's the difference between them?
This article will compare red maeng da vs red bali kratom, including its effects, dosage, and more. Both of these red strains are very popular and have many similarities. Though there are similarities between both strains, they do have some differences.
Keep reading to learn more about the red Maeng da and the red Bali strain, and find out which one is right for you!
Red Maeng Da Kratom Strains
Red Maeng Da Kratom strains are among the most popular strains of kratom. They are known for their high levels of alkaloids, which gives them their distinctive red color. They are also known for their powerful effects.
Red Maeng Da kratom strains are typically grown in the rainforests of Indonesia. The name "Maeng Da" actually means "pimp grade" in Thai, which is ideal given the strain's reputation for being one of the strongest kratom strains.
These strains can be found in various forms, including powder, capsules, and leaves. The most popular way to take Red Maeng Da kratom is in capsule form, allowing for more precise dosage.
It is also popular for making kratom tea, as the leaves can be steeped in hot water to make tea.
As a result, some kratom fans feel that the name Maeng Da implies excellent quality and potency. If you're one among the many kratom users looking for high quality red kratom strains or good quality kratom products, Red Maeng Da might be the way to go.
But it is essential to consult a medical professional before taking prescription medication or being affected by a serious medical condition, as it sometimes tends to have the opposite effect.
Red Bali Strains
When it comes to taking red Bali kratoms, there are some facts that you should know. Red vein strains are obtained from a method called grafting.
It is a process in which two different red vein plants are mixed to get the result of a combined characteristic.
Red Bali is one of kratom's most famous red strains. Not only is it popular, but it is also one of the high-potency strains.
Many believe that red Bali is the most muscular strain of kratom as it might help relieve pain and physical discomfort. If you're looking for a potent pain reliever, kratom experience, or mood enhancement, red Bali is the way to go.
Comparing Red Maeng Da Vs. Red Bali Kratom?
Red Maeng Da vs. Bali kratoms – They are two different essential kratom strains of the same plant.
Both strains are sold as dietary supplements and are widely used for their purported relaxing effects.
While their organic compounds share some similarities, there are also some crucial differences between these two strains.
Dosage
Their universal doses are the first comparison of red Maeng da vs. red Bali kratom. For red Maeng Da, the recommended dose is between 2-4 grams, while for red Bali, the recommended dose is between 3-5 grams. Red Bali can be quite sedating, causing you to feel tired in higher doses (5+ grams).
Color Of Veins
The following comparison between red Maeng da vs. red Bali kratoms is the color of their veins.
Red Maeng da has red veins, and red Bali has green veins. The different colors indicate different alkaloid profiles. Red Maeng da typically has a higher concentration of mitragynine, while red Bali has a higher concentration of 7-hydroxymitragynine.
Red Maeng da is more stimulating, while red Bali is more sedating. Red Maeng da is more energizing and is better for daytime use. Red Bali is better for nighttime use because it can help you relax and fall asleep.
The color of kratom veins is just one of the many factors that determine its effects. Other factors include the strain, the region it's from, the quality, and how it's prepared.
Red Kratom Strain: Mature Leaves Available
On the other hand, Red kratom is said to be the most sedating of all kratom vein colors. They're also famous for providing Chronic Pain relief and relaxation.
Green Maeng Da Vein: Middle Years Leaves
Next, Green kratom is said to be in the middle of the White and Red kratom strain. They're also famous for providing a balance of both Sedation and Stimulation.
Efficacy
Both red Maeng Da and Bali kratom are effective in providing pain relief, but red Maeng Da is more potent and has longer-lasting pain-relieving effects.
User Experience
Some kratom enthusiasts prefer red Maeng Da for its relaxing effect, while others find red Bali to be more mood-boosting. Ultimately, it comes down to personal preference.
When comparing both kratoms, it is clear that both kratoms have their unique benefits.
Red Maeng Da is more potent and has a longer-lasting effect, while red Bali is more relaxing. Ultimately, the decision of which strain to take comes from personal preferences.
Origin
Red Maeng Da originates from Thailand and gets its name from a water bug called "Maeng" Conversely, red Bali kratoms come from Indonesia.
The difference in origin can affect the user experience as each kratom can offer different benefits. For example, Red Maeng Da is more energized, while Red Bali is more relaxed.
Alkaloids
Mitragynine and 7-hydroxy mitragynine, which bind the opioid receptors, are two essential alkaloids in kratom.
Red Bali kratoms and Red Maeng Da kratom include a variety of alkaloids, including these two in particular.
Other alkaloids are also present. You will discover that the alkaloids provided by each strain will vary from one another.
Location
Red Maeng Da is domestically grown in Thailand, while red Bali is grown on the Indonesian island. Red Maeng da can be found in some countries, but you have to look for the legality in places like San Diego, Rhode Island, Sarasota county, and union county.
Daytime Energy Levels
Red Maeng Da vs. Red Bali Kratom – These kratom strains come from the same family of trees, the Mitragyna Speciosa.
The difference between the two strains lies in their potency and effects. Maeng Da is widely considered the most potent strain of kratom, while Red Bali is known for its relaxing effect.
Potency
While kratom is still in the process of getting approved by the FDA as a dietary supplement, many medical professionals believe in its potential as a supplemental dietary product.
Compared to Red vein Bali, Red Maeng Da appears to be less potent but more balanced. Red Maeng Da is often used as a pain reliever, while Red Bali is commonly used to alleviate discomfort and enhance mood.
Popularity
Red Bali is one of the most popular kratoms because it boosts mood and provides relaxation. Red Maeng Da is also a popular strain, but it is more well-known for its potent effects.
Which One Should You Try?
There is no definitive answer related to it. It ultimately comes down to personal preference. Some people prefer red maeng da for its potent effects, while others find red bali more relaxing.
Try out both strains to see which one works. Red Maeng Da and Red Bali kratom are two of the most popular strains of kratom.
Both kratoms offer a variety of benefits, including relief from pain, increased energy levels, and improved mood. Red Maeng Da is more potent, while red Bali is more relaxing.
Final Thoughts
While red Maeng Da is more potent, red Bali is more relaxing. Ultimately, the decision of which strain to take comes from one's experience of using it. It is essential to start with a low dose and increase it gradually to avoid side effects.