Asexual Plant Propagation Techniques
My dearest plants, how do I propagate thee? Let me count the ways.
The practical aspects of reproducing plants through asexual propagation include the many options plant growers have to choose from. In this issue, we will briefly define several of these methods, their pros and con's, and the practicality of each for the home gardener.
As discussed in the last issue, plants are propagated "sexually" by planting the seeds of the host plant. "Asexual" propagation techniques, or "cloning", include reproduction through stem and leaf cuttings, division, grafting, budding and layering. Asexual propagation also includes plants that are reproduced through bulbs, corms, rhizomes, offsets, and runners. Thanks to modern science, tissue culture is the latest asexual technique developed to reproduce exact copies of plants in large numbers.
Cuttings
Parts of plants cut, or sometimes broken, from a parent plant and inserted into water, sand, soil-less mixes, sphagnum or peat moss, vermiculite, perlite, or many possible combinations thereof, where they form roots and become new plants are known as cuttings. More recent rooting medium developments include foam and tree bark "rooting cubes" which provide all of the benefits of the aforementioned media, with less mess, greater ease of use, and in many cases, greater success rates.
Cuttings are classified either according to the plant parts used – as roots, tubers, rhizomes, stems, or leaves – or according to the state of development of the parts – as dormant, ripe or hardwood cuttings, semi-hardwood cuttings, and active, green, immature or softwood cuttings.
Softwood, or green tip cuttings, are by far the most popular form of propagation, and is used most frequently in the propagation of herbs, vegetables, annual and perennial flowers, as well as many houseplants. Softwood cuttings are most commonly taken in the spring, however the advent of hobby greenhouses, cold frames and high powered indoor grow lights, have expanded the opportunities for growers to root softwood cuttings virtually anytime of the year.
Semi-hardwood cuttings are favored for deciduous and evergreen plants, as well as many perennials, and since the cuttings are firmer than softwood cuttings, they will generally survive more abuse. Semi-hardwood cuttings are most commonly taken between late summer and early winter.
Hardwood cuttings are generally used in propagating deciduous shrubs and trees such as grapes, soft-wooded trees like willows and poplars, and bushes such as gooseberries and currants. Hardwood cuttings are most commonly taken during the winter months when the plant is dormant. Many plants that are propagated with hardwood cuttings can also be reproduced through green or semi-hardwood cuttings, however, due to the lack of foliage and growth activity in a hardwood cutting, propagation via this method requires little, if any, environmental control, and thus makes it ideal for growers who don't have access to a greenhouse or propagating device.
Leaf cuttings are often made from the leaves of certain plants that are succulent or fleshy, especially those from tropical regions. A mature leaf of the Rex begonia can be cut from a plant, slashed at each point where two large veins unite, and secured flat on a moist medium with pebbles or pins. If treated at this stage as a softwood cutting, such a leaf will develop tiny new plants at many if not all of the points where the cuts were made. In some cases, the leaf itself is cut into pieces, with the cut end of the leaf inserted into the rooting medium. Baby plants will appear where the leaf contacts the rooting media in approximately six to eight weeks, depending upon the environmental conditions
Another form of leaf cutting is the petiole cutting, commonly employed with African Violets and some other forms of gesneriads. This simple method is accomplished by removing a leaf from the plant, trimming the stem (petiole) to between an inch or two, and sticking the leaf into a potting mix or rooting medium so that the entire stem and a small portion of the bottom of the leaf is in contact with and supported by the media in an upright position.
Root cuttings may be used to propagate plants, which naturally produce suckers from their roots such as red raspberries and blackberries. In a sense, these are simply small divisions. Small pieces of the roots, approximately 2 to 4 inches long and 1/8 inch in diameter are stored over winter to form calluses, then planted in spring in a horizontal position, about 2 inches deep, preferable in a loose, sandy soil. Plants commonly propagated through root cuttings include oriental poppies and the California tree poppy.
Division
Division is a form of plant propagation in which new plants are not grown from seeds or bulbs but are rather separated from the parent plant. There are several types. Parts already naturally rooted, such as strawberry runners and blackberry suckers, may be severed from the original plant and immediately transplanted. Alternatively, there may be a simple separation of parts not already rooted, such as tulip bulblets and hen-and-chicken offsets, that take root readily after being removed from the parent, especially at the close of the growing season. Similarly, certain types of cuttage as in handling cannas, rhubarb and various herbaceous perennials in which parts are simply cut or torn from the main clump of roots and crown, are also types of division.
Division methods vary widely. Rough division consists of using a sharp spade or axe to cut across large clumps of such plants as phlox, rhubarb, and many shrubs. The pieces are then dug and immediately replanted. Finer practices include digging and breaking clumps apart with the hand or fingers and then cutting them apart with a sharp knife. Other division methods incorporate stolons (slender branches), which naturally take root after being cut apart. Crowns or rooted buds that form towards the close of the growing season and push forward in the soil are often severed and planted. Tubers, short, thickened parts of underground branches are broken apart from the main stems and clumps and then planted separately. Still more specialized instances of division or separation are the bulblets formed in the leaf axils of Tiger Lilies and other kinds, as well as the fronds of various ferns. Taken as a whole, division and separation are two of the easiest methods of propagation that amateur gardeners can utilize in increasing plants suited to these types of multiplication.
Layering
Layering is a method of propagation in which roots are caused or assisted to form on stems that are still a part of the parent plant. After the roots have formed, the section of stem bearing them is severed from the original plant and planted as a separate individual. In all cases of layering, the parent plant supplies the food until the new plant has an adequate root system and can survive on its own. So as to insure this continuous food supply, layering outdoors should be done in spring.
Simple layering is accomplished by bending and covering branches (except the tip, which must be kept uncovered to maintain circulation) with soil and holding them in place with pegs or stones until rooted. In a modified form of this method the stems are laid in shallow trenches prior to anchoring or pegging. The branches are often twisted, scraped, cut, or otherwise slightly wounded on the under side at the points where rooting is desired to encourage the quick formation of roots.
Compound layering, also known as serpentine layering, consists of bending flexible stems in a series of curves along the ground so that the "down" sections or "troughs" are in contact with and covered by soil and the "up" parts or "crests" are exposed. Otherwise this method is the same as simple layering.
Continuous layering works by burying whole branches, except the tips, of plants that readily produce roots.
Modified continuous layering is popular for the propagation of certain grape varieties and other vines whose cuttings root poorly. In spring, canes of the previous year's growth are pegged down in shallow, open trenches. When shoots several inches long have developed along these canes, the latter are wounded on the underside of the points where the shoots are, and soil is piled on these points and around the base of the shoots. After roots have formed the canes are cut between the rooted shoots, which are transplanted and carried on as separate plants.
Mound, hillock, or stool layering is accomplished by cutting bushes such as blueberry back to within a few inches of the ground in spring and heaping earth over the stumps. These send up shoots that develop roots in the mound of earth. The following spring the rooted shoots are broken apart and planted in nursery rows or their permanent position. Mound layering is occasionally used to root rhododendrons.
Chinese, pot, aerial or air layering is a greenhouse or home practice employed chiefly on stiff, erect-growing plants, such as dracaena, croton, oleander and rubber plants, which have become "leggy" and unsightly. The stem is wounded at the point where roots are wanted on the leafy top of the plant, generally by girdling or notching, a pebble or chip being inserted in the cut to keep it open. The wounded place is then bound with soil, sphagnum moss or other moisture-retaining material held in place by a bandage of burlap or cloth, or a special type of layering pot, and kept moist until roots have formed and penetrated the material. The entire top of the plant is then cut off just below the new roots and planted as a new plant.
Grafting & Budding
Grafting encompasses any process whereby a part (called the scion) taken from one plant, is made to unite with and grow upon another plant or part of a plant (called the stock). The scion may be a single bud, a small twig bearing a few to several buds, a piece of stem (as of a cactus), a terminal shoot (as of an evergreen), or a fragment of root of a desirable variety. The primary purpose of grafting is to either increase the chances of the scion's making successful growth by giving it a new foundation in the form of a more vigorous root system than it had originally, or to change over the form, character, fruit-bearing quality, etc. of the stock plant or tree by substituting some other variety for its original top.
Grafting may also be used to create a tree or plant bearing two or more distinct varieties of flower or fruit. After the scion and stock have been cut and adjusted, they are tied into place after which the whole area of wounded surfaces is sealed with grafting wax, tape, or paraffin, which checks the evaporation of available moisture.  As the two parts of a graft grow together they are said to form a "union".
Many kinds of grafting are practiced by nursery growers for special purposes or with specific plants, but those best suited to the average gardener's needs are whip, cleft, side and bridge grafting. Budding is a special form of grafting in which only a single bud of a desired variety with little or no wood is inserted in the stock. It is preferred to grafting for many species of plants, gives less satisfactory results with others, and works about equally well with still others.
Tissue Culture
Plant tissue culture, also referred to as micro-propagation, is a practice used to reproduce plants under sterile conditions. Plant tissue culture relies on the fact that many plant cells have the ability to regenerate a whole plant. Single cells, plant cells without cell walls, pieces of leaves, and occasionally roots can often be used to generate an entirely new plant on a culture media such as agar given the required nutrients and plant hormones. Due to the sterile conditions required, tissue culture has generally been reserved for the laboratory; however, hobby kits are now being manufactured and marketed, which could make this high tech method of plant propagation accessible to home gardeners as well.
In the next installment, we'll cover the asexual propagation techniques involving bulbs, corms, rhizomes, offsets, and runners, and in future issues explore the specifics of using all of these methods to multiply your plants so you can easily expand your garden or extend your landscape, saving you a significant amount of money while empowering your garden confidence and pride.
Jeff Edwards is  a member of the Garden Writers Association and Webmaster for many gardening websites.

Red Maeng Da Vs. Red Bali Kratom: What's The Difference?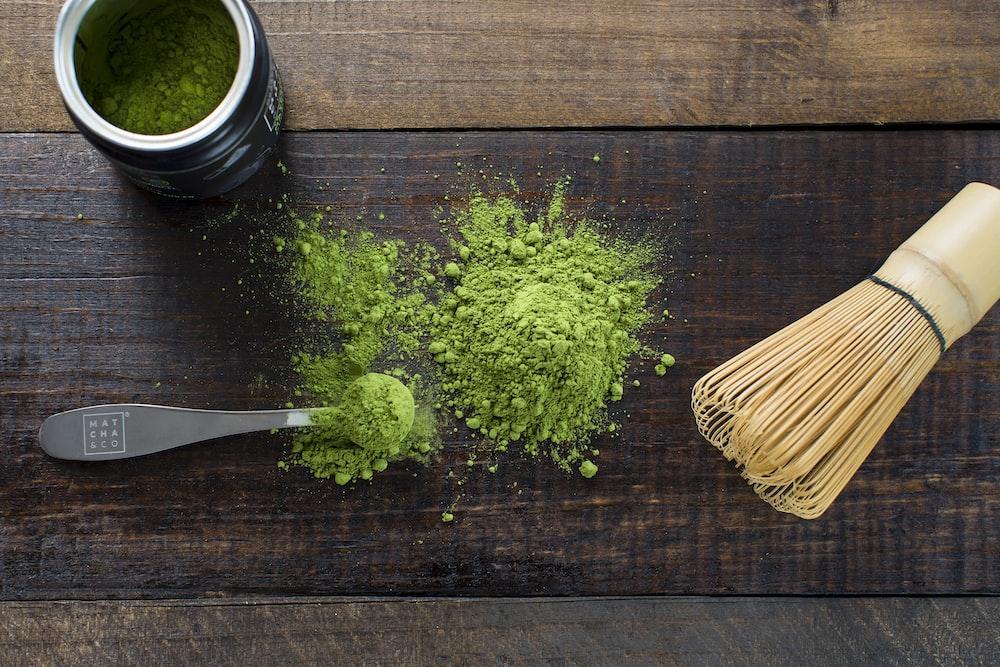 If you're interested in trying kratom, you may have seen Red Vein Maeng Da and Red Vein Bali Kratom. Both red kratom strain are popular among the world's users, but what's the difference between them?
This article will compare red maeng da vs red bali kratom, including its effects, dosage, and more. Both of these red strains are very popular and have many similarities. Though there are similarities between both strains, they do have some differences.
Keep reading to learn more about the red Maeng da and the red Bali strain, and find out which one is right for you!
Red Maeng Da Kratom Strains
Red Maeng Da Kratom strains are among the most popular strains of kratom. They are known for their high levels of alkaloids, which gives them their distinctive red color. They are also known for their powerful effects.
Red Maeng Da kratom strains are typically grown in the rainforests of Indonesia. The name "Maeng Da" actually means "pimp grade" in Thai, which is ideal given the strain's reputation for being one of the strongest kratom strains.
These strains can be found in various forms, including powder, capsules, and leaves. The most popular way to take Red Maeng Da kratom is in capsule form, allowing for more precise dosage.
It is also popular for making kratom tea, as the leaves can be steeped in hot water to make tea.
As a result, some kratom fans feel that the name Maeng Da implies excellent quality and potency. If you're one among the many kratom users looking for high quality red kratom strains or good quality kratom products, Red Maeng Da might be the way to go.
But it is essential to consult a medical professional before taking prescription medication or being affected by a serious medical condition, as it sometimes tends to have the opposite effect.
Red Bali Strains
When it comes to taking red Bali kratoms, there are some facts that you should know. Red vein strains are obtained from a method called grafting.
It is a process in which two different red vein plants are mixed to get the result of a combined characteristic.
Red Bali is one of kratom's most famous red strains. Not only is it popular, but it is also one of the high-potency strains.
Many believe that red Bali is the most muscular strain of kratom as it might help relieve pain and physical discomfort. If you're looking for a potent pain reliever, kratom experience, or mood enhancement, red Bali is the way to go.
Comparing Red Maeng Da Vs. Red Bali Kratom?
Red Maeng Da vs. Bali kratoms – They are two different essential kratom strains of the same plant.
Both strains are sold as dietary supplements and are widely used for their purported relaxing effects.
While their organic compounds share some similarities, there are also some crucial differences between these two strains.
Dosage
Their universal doses are the first comparison of red Maeng da vs. red Bali kratom. For red Maeng Da, the recommended dose is between 2-4 grams, while for red Bali, the recommended dose is between 3-5 grams. Red Bali can be quite sedating, causing you to feel tired in higher doses (5+ grams).
Color Of Veins
The following comparison between red Maeng da vs. red Bali kratoms is the color of their veins.
Red Maeng da has red veins, and red Bali has green veins. The different colors indicate different alkaloid profiles. Red Maeng da typically has a higher concentration of mitragynine, while red Bali has a higher concentration of 7-hydroxymitragynine.
Red Maeng da is more stimulating, while red Bali is more sedating. Red Maeng da is more energizing and is better for daytime use. Red Bali is better for nighttime use because it can help you relax and fall asleep.
The color of kratom veins is just one of the many factors that determine its effects. Other factors include the strain, the region it's from, the quality, and how it's prepared.
Red Kratom Strain: Mature Leaves Available
On the other hand, Red kratom is said to be the most sedating of all kratom vein colors. They're also famous for providing Chronic Pain relief and relaxation.
Green Maeng Da Vein: Middle Years Leaves
Next, Green kratom is said to be in the middle of the White and Red kratom strain. They're also famous for providing a balance of both Sedation and Stimulation.
Efficacy
Both red Maeng Da and Bali kratom are effective in providing pain relief, but red Maeng Da is more potent and has longer-lasting pain-relieving effects.
User Experience
Some kratom enthusiasts prefer red Maeng Da for its relaxing effect, while others find red Bali to be more mood-boosting. Ultimately, it comes down to personal preference.
When comparing both kratoms, it is clear that both kratoms have their unique benefits.
Red Maeng Da is more potent and has a longer-lasting effect, while red Bali is more relaxing. Ultimately, the decision of which strain to take comes from personal preferences.
Origin
Red Maeng Da originates from Thailand and gets its name from a water bug called "Maeng" Conversely, red Bali kratoms come from Indonesia.
The difference in origin can affect the user experience as each kratom can offer different benefits. For example, Red Maeng Da is more energized, while Red Bali is more relaxed.
Alkaloids
Mitragynine and 7-hydroxy mitragynine, which bind the opioid receptors, are two essential alkaloids in kratom.
Red Bali kratoms and Red Maeng Da kratom include a variety of alkaloids, including these two in particular.
Other alkaloids are also present. You will discover that the alkaloids provided by each strain will vary from one another.
Location
Red Maeng Da is domestically grown in Thailand, while red Bali is grown on the Indonesian island. Red Maeng da can be found in some countries, but you have to look for the legality in places like San Diego, Rhode Island, Sarasota county, and union county.
Daytime Energy Levels
Red Maeng Da vs. Red Bali Kratom – These kratom strains come from the same family of trees, the Mitragyna Speciosa.
The difference between the two strains lies in their potency and effects. Maeng Da is widely considered the most potent strain of kratom, while Red Bali is known for its relaxing effect.
Potency
While kratom is still in the process of getting approved by the FDA as a dietary supplement, many medical professionals believe in its potential as a supplemental dietary product.
Compared to Red vein Bali, Red Maeng Da appears to be less potent but more balanced. Red Maeng Da is often used as a pain reliever, while Red Bali is commonly used to alleviate discomfort and enhance mood.
Popularity
Red Bali is one of the most popular kratoms because it boosts mood and provides relaxation. Red Maeng Da is also a popular strain, but it is more well-known for its potent effects.
Which One Should You Try?
There is no definitive answer related to it. It ultimately comes down to personal preference. Some people prefer red maeng da for its potent effects, while others find red bali more relaxing.
Try out both strains to see which one works. Red Maeng Da and Red Bali kratom are two of the most popular strains of kratom.
Both kratoms offer a variety of benefits, including relief from pain, increased energy levels, and improved mood. Red Maeng Da is more potent, while red Bali is more relaxing.
Final Thoughts
While red Maeng Da is more potent, red Bali is more relaxing. Ultimately, the decision of which strain to take comes from one's experience of using it. It is essential to start with a low dose and increase it gradually to avoid side effects.