Eliminating Those Pesky Whiteflies
 Your plants were thriving and everything was growing great, but now they don't seem to be producing as well and have an unhealthy appearance. On closer inspection you find tiny white "moths" resting on the underside of the leaves and if you disturb them they flutter and fly around the plant. Whiteflies are a common nuisance in greenhouses, and if left unchecked can cause great damage or even kill your plants.
There are over 1,200 different varieties of whiteflies, although the greenhouse whitefly (Trialeurodes vaporariorum), sweet potato whitefly Bemisia tabaci, and silverleaf whitefly Bemisia argentifolii are the most common varieties found. Whiteflies are not true flies, but are in the same family as mealy bugs, scales, and aphids. They lay their eggs on the underside of leaves, each one on a short stalk. Eggs are pearly white when first laid and gradually become brown or dark grey before hatching.
Young nymphs resemble tiny mealy bugs or aphids when first hatched, and don't move very far before settling down to a sedentary existence. After the first molt, they lose their legs and resemble small, white scales. These nymphs are oval, flattened, and appear translucent, with a white, green, or yellowish cast. After nymphs molt through a total of four "instar" or growth stages to a pupa-like stage, the adult whitefly emerges through a T-shaped slit cut in the outer skin. All four stages look similar in appearance, growing a little larger with each molt. The last part of the fourth nymphal stage is commonly referred to as the pupal stage and this stage is the most reliable difference between greenhouse whiteflies and sweet-potato whiteflies. The pupa of greenhouse whitefly is oval with straight, flat sides that are perpendicular to the leaf surface, forming a distinct "rim" with a fringe of short hairs around the top edge. The sweet-potato whitefly pupa is oval too, but appears more rounded or dome-shaped from the side view, and lacks the fringe of hairs.
Whitefly adults and larvae feed by sucking juices from the plant. While feeding, larvae produce honeydew, a sticky sweet substance that promotes growth of a black sooty mold that can eventually kill the plant. Any honeydew or mold should be wiped down with a soapy solution.
Farmers have sprayed whiteflies with pesticides for decades and as a result they are very prone to developing a resistance to pesticides and sprays, and can be very difficult to control. Whitefly Parasites and Whitefly Predators have been used to control whiteflies with great results. Whitefly Parasites (Encarsia formosa is one popular variety) fly around whitefly infestations and lay their egg inside the whitefly pupae. The pupae gradually turns black as the whitefly parasite consumes it from the inside out, eventually with another parasite emerging.
Whitefly parasites are most effective against the common greenhouse whitefly. Whitefly Predators (Delphastus punctillum) can consume from 150 to 600 whitefly eggs per day! They are voracious feeders, and are effective against a number of whitefly varieties, with a preference for sweet potato and silverleaf whitefly.
With any pest, and especially whitefly, early detection is the key to success. Whitefly are attracted to the color yellow making yellow sticky traps a great tool for monitoring and catching adults that may be on your plants. Yellow traps spaced throughout the greenhouse will attract whiteflies and other insects which will get caught in the sticky coating. For heavy infestations a vacuum cleaner can be used to suck the little creatures right out of the air. Follow up with soapy spray and then release some predators or parasites. General feeding predators such as green lacewings or pirate bugs might give some control as well.
Your plants are important. Be vigilant and aware of what is living in, on, and around your garden. At the first sign of trouble take action. The faster you act the better chance you have of wiping out the plague of plant pests that will inevitably find their way to your greenhouse.
---
Nathan Jackson is the owner of Nature's Control and Ladybug Indoor Gardens. You can send your specific bug questions to nathan@naturescontrol.com. For more information, to request a catalog, or to find a local distributor, check out Naturescontrol.com or call (541) 245-6033.

Red Maeng Da Vs. Red Bali Kratom: What's The Difference?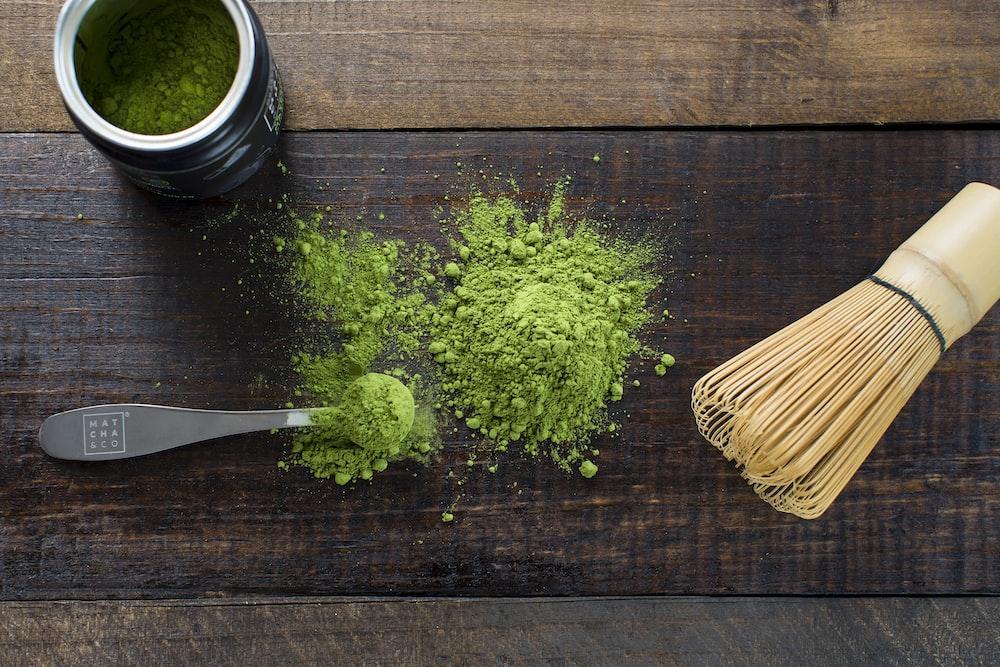 If you're interested in trying kratom, you may have seen Red Vein Maeng Da and Red Vein Bali Kratom. Both red kratom strain are popular among the world's users, but what's the difference between them?
This article will compare red maeng da vs red bali kratom, including its effects, dosage, and more. Both of these red strains are very popular and have many similarities. Though there are similarities between both strains, they do have some differences.
Keep reading to learn more about the red Maeng da and the red Bali strain, and find out which one is right for you!
Red Maeng Da Kratom Strains
Red Maeng Da Kratom strains are among the most popular strains of kratom. They are known for their high levels of alkaloids, which gives them their distinctive red color. They are also known for their powerful effects.
Red Maeng Da kratom strains are typically grown in the rainforests of Indonesia. The name "Maeng Da" actually means "pimp grade" in Thai, which is ideal given the strain's reputation for being one of the strongest kratom strains.
These strains can be found in various forms, including powder, capsules, and leaves. The most popular way to take Red Maeng Da kratom is in capsule form, allowing for more precise dosage.
It is also popular for making kratom tea, as the leaves can be steeped in hot water to make tea.
As a result, some kratom fans feel that the name Maeng Da implies excellent quality and potency. If you're one among the many kratom users looking for high quality red kratom strains or good quality kratom products, Red Maeng Da might be the way to go.
But it is essential to consult a medical professional before taking prescription medication or being affected by a serious medical condition, as it sometimes tends to have the opposite effect.
Red Bali Strains
When it comes to taking red Bali kratoms, there are some facts that you should know. Red vein strains are obtained from a method called grafting.
It is a process in which two different red vein plants are mixed to get the result of a combined characteristic.
Red Bali is one of kratom's most famous red strains. Not only is it popular, but it is also one of the high-potency strains.
Many believe that red Bali is the most muscular strain of kratom as it might help relieve pain and physical discomfort. If you're looking for a potent pain reliever, kratom experience, or mood enhancement, red Bali is the way to go.
Comparing Red Maeng Da Vs. Red Bali Kratom?
Red Maeng Da vs. Bali kratoms – They are two different essential kratom strains of the same plant.
Both strains are sold as dietary supplements and are widely used for their purported relaxing effects.
While their organic compounds share some similarities, there are also some crucial differences between these two strains.
Dosage
Their universal doses are the first comparison of red Maeng da vs. red Bali kratom. For red Maeng Da, the recommended dose is between 2-4 grams, while for red Bali, the recommended dose is between 3-5 grams. Red Bali can be quite sedating, causing you to feel tired in higher doses (5+ grams).
Color Of Veins
The following comparison between red Maeng da vs. red Bali kratoms is the color of their veins.
Red Maeng da has red veins, and red Bali has green veins. The different colors indicate different alkaloid profiles. Red Maeng da typically has a higher concentration of mitragynine, while red Bali has a higher concentration of 7-hydroxymitragynine.
Red Maeng da is more stimulating, while red Bali is more sedating. Red Maeng da is more energizing and is better for daytime use. Red Bali is better for nighttime use because it can help you relax and fall asleep.
The color of kratom veins is just one of the many factors that determine its effects. Other factors include the strain, the region it's from, the quality, and how it's prepared.
Red Kratom Strain: Mature Leaves Available
On the other hand, Red kratom is said to be the most sedating of all kratom vein colors. They're also famous for providing Chronic Pain relief and relaxation.
Green Maeng Da Vein: Middle Years Leaves
Next, Green kratom is said to be in the middle of the White and Red kratom strain. They're also famous for providing a balance of both Sedation and Stimulation.
Efficacy
Both red Maeng Da and Bali kratom are effective in providing pain relief, but red Maeng Da is more potent and has longer-lasting pain-relieving effects.
User Experience
Some kratom enthusiasts prefer red Maeng Da for its relaxing effect, while others find red Bali to be more mood-boosting. Ultimately, it comes down to personal preference.
When comparing both kratoms, it is clear that both kratoms have their unique benefits.
Red Maeng Da is more potent and has a longer-lasting effect, while red Bali is more relaxing. Ultimately, the decision of which strain to take comes from personal preferences.
Origin
Red Maeng Da originates from Thailand and gets its name from a water bug called "Maeng" Conversely, red Bali kratoms come from Indonesia.
The difference in origin can affect the user experience as each kratom can offer different benefits. For example, Red Maeng Da is more energized, while Red Bali is more relaxed.
Alkaloids
Mitragynine and 7-hydroxy mitragynine, which bind the opioid receptors, are two essential alkaloids in kratom.
Red Bali kratoms and Red Maeng Da kratom include a variety of alkaloids, including these two in particular.
Other alkaloids are also present. You will discover that the alkaloids provided by each strain will vary from one another.
Location
Red Maeng Da is domestically grown in Thailand, while red Bali is grown on the Indonesian island. Red Maeng da can be found in some countries, but you have to look for the legality in places like San Diego, Rhode Island, Sarasota county, and union county.
Daytime Energy Levels
Red Maeng Da vs. Red Bali Kratom – These kratom strains come from the same family of trees, the Mitragyna Speciosa.
The difference between the two strains lies in their potency and effects. Maeng Da is widely considered the most potent strain of kratom, while Red Bali is known for its relaxing effect.
Potency
While kratom is still in the process of getting approved by the FDA as a dietary supplement, many medical professionals believe in its potential as a supplemental dietary product.
Compared to Red vein Bali, Red Maeng Da appears to be less potent but more balanced. Red Maeng Da is often used as a pain reliever, while Red Bali is commonly used to alleviate discomfort and enhance mood.
Popularity
Red Bali is one of the most popular kratoms because it boosts mood and provides relaxation. Red Maeng Da is also a popular strain, but it is more well-known for its potent effects.
Which One Should You Try?
There is no definitive answer related to it. It ultimately comes down to personal preference. Some people prefer red maeng da for its potent effects, while others find red bali more relaxing.
Try out both strains to see which one works. Red Maeng Da and Red Bali kratom are two of the most popular strains of kratom.
Both kratoms offer a variety of benefits, including relief from pain, increased energy levels, and improved mood. Red Maeng Da is more potent, while red Bali is more relaxing.
Final Thoughts
While red Maeng Da is more potent, red Bali is more relaxing. Ultimately, the decision of which strain to take comes from one's experience of using it. It is essential to start with a low dose and increase it gradually to avoid side effects.