Has Value Added Become a Cliche?
Sit down and count how many times you've heard the catch phrase "value added" in the last week. One, two, three… I can easily think of, but it must have been a slow week. Farm magazines, gardening blogs, horticultural hotlines, it's all over the place. Seriously, I'm beginning to wonder what it really means. Is it something that marketers and branders toss around aimlessly rather than use with any practicality? Does it have winsome potential?
You might wonder why I'm complaining about "value added" in the first place. It's a good thing right? Surely so and it offers a lot of opportunities for agriculture. It's also been around for longer than I've made a career of writing. The principle is simple enough: products are marketed with strategies that generate a perception of greater value than what the product possesses innately. It's a basket of vegetables at the market complete with skillet, olive oil, and cooking utensils. It's a fresh-cut bouquet complete with vase and water. Pardon the silliness, but this is sometimes the notion of value added products that we are endowed with as consumers. Specialty crops, like horticultural goods, and the folks who produce them are under constant pressure to portray value added.
Container gardening is probably hot on the heels of the value added movement because it allows producers to package products into something bigger, pricier (at least than the individual items), and something that sells well as a unit. It's great too. I've picked up some amazing ideas and even cashed in for a few I couldn't live without (and that I lacked the courage to do myself).
But I'm worried it could quickly become cliché if we throw it around as a branded novelty. Ask yourself, is it really something you pay attention to. That is do you assess the individual components of the container garden with a $39.99 price tag or do you perceive the container as satisfactorily priced at $39.99? Most economists would agree that the drive of free enterprise is the creation of value, so is it really that novel when products are branded as value-added when they should be created with an appropriate amount of value in the first place? It's all a game of perception. And the fact is that for horticulture, we need the public to perceive our products with higher value. But I don't think its additive for our consumers. I'd venture that most consumers would weigh the value of the aforementioned container with other containers because that's the unit they perceive. You might ask yourself if you can get the same container for $29.99 at another place or you might jump with elation to find such a good deal at $39.99.
Where does it stop? Maybe it was always about the container in the first place. When it comes down to it, value-added products need to have readily perceivable and interpretable value which means that it needs to be immediately recognizable to consumers why this product, or form of product, is better than an earlier form. Its consumers recognizing that tofu is of more value than a bushel of raw soybeans. Its consumers recognizing that a bunch of annuals together in one container are worth more because they are in one container together. If that perception isn't there, then nothing has been added because the only value interpreted is what the container possesses innately. It's all a precarious game and a fine line to walk as a business owner. Marketing should be spun just enough to pique the interest of consumers and engage them while not overwhelming them with mediocrity and less than expected results; the brush-by effect where consumers ignore the intended message. If value added is just thrown around carelessly, let's face it we're not adding value at all.
Kelly D. Norris is Farm Manager at Rainbow Iris Farm and, when not in the garden, can be found roaming the greenhouses of Horticulture Hall at Iowa State University.· Check out his blog, the E-Garden Almanac, at his website Kellydnorris.com for images of the plants mentioned.
Want more information? Read these articles:
Face-to-Face Marketing; The Power of the Smile
How to Get Started Selling at Farmers Markets
How to Increase Sales at Farmers Markets
Making More Profit in the Same Amount of Space
Marketing Naturally Raised Plants and Vegetables

Red Maeng Da Vs. Red Bali Kratom: What's The Difference?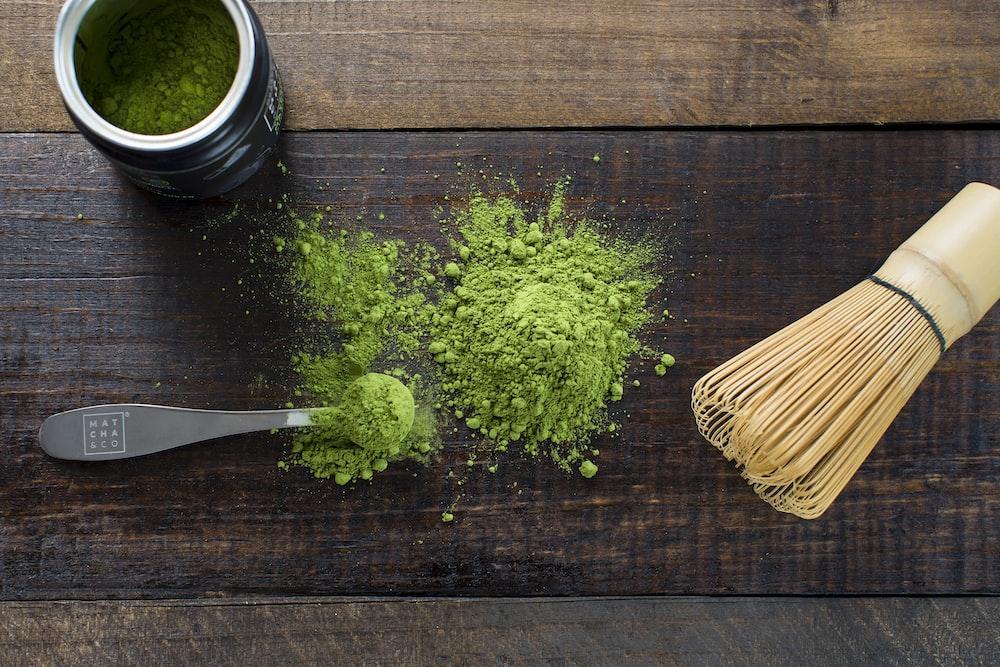 If you're interested in trying kratom, you may have seen Red Vein Maeng Da and Red Vein Bali Kratom. Both red kratom strain are popular among the world's users, but what's the difference between them?
This article will compare red maeng da vs red bali kratom, including its effects, dosage, and more. Both of these red strains are very popular and have many similarities. Though there are similarities between both strains, they do have some differences.
Keep reading to learn more about the red Maeng da and the red Bali strain, and find out which one is right for you!
Red Maeng Da Kratom Strains
Red Maeng Da Kratom strains are among the most popular strains of kratom. They are known for their high levels of alkaloids, which gives them their distinctive red color. They are also known for their powerful effects.
Red Maeng Da kratom strains are typically grown in the rainforests of Indonesia. The name "Maeng Da" actually means "pimp grade" in Thai, which is ideal given the strain's reputation for being one of the strongest kratom strains.
These strains can be found in various forms, including powder, capsules, and leaves. The most popular way to take Red Maeng Da kratom is in capsule form, allowing for more precise dosage.
It is also popular for making kratom tea, as the leaves can be steeped in hot water to make tea.
As a result, some kratom fans feel that the name Maeng Da implies excellent quality and potency. If you're one among the many kratom users looking for high quality red kratom strains or good quality kratom products, Red Maeng Da might be the way to go.
But it is essential to consult a medical professional before taking prescription medication or being affected by a serious medical condition, as it sometimes tends to have the opposite effect.
Red Bali Strains
When it comes to taking red Bali kratoms, there are some facts that you should know. Red vein strains are obtained from a method called grafting.
It is a process in which two different red vein plants are mixed to get the result of a combined characteristic.
Red Bali is one of kratom's most famous red strains. Not only is it popular, but it is also one of the high-potency strains.
Many believe that red Bali is the most muscular strain of kratom as it might help relieve pain and physical discomfort. If you're looking for a potent pain reliever, kratom experience, or mood enhancement, red Bali is the way to go.
Comparing Red Maeng Da Vs. Red Bali Kratom?
Red Maeng Da vs. Bali kratoms – They are two different essential kratom strains of the same plant.
Both strains are sold as dietary supplements and are widely used for their purported relaxing effects.
While their organic compounds share some similarities, there are also some crucial differences between these two strains.
Dosage
Their universal doses are the first comparison of red Maeng da vs. red Bali kratom. For red Maeng Da, the recommended dose is between 2-4 grams, while for red Bali, the recommended dose is between 3-5 grams. Red Bali can be quite sedating, causing you to feel tired in higher doses (5+ grams).
Color Of Veins
The following comparison between red Maeng da vs. red Bali kratoms is the color of their veins.
Red Maeng da has red veins, and red Bali has green veins. The different colors indicate different alkaloid profiles. Red Maeng da typically has a higher concentration of mitragynine, while red Bali has a higher concentration of 7-hydroxymitragynine.
Red Maeng da is more stimulating, while red Bali is more sedating. Red Maeng da is more energizing and is better for daytime use. Red Bali is better for nighttime use because it can help you relax and fall asleep.
The color of kratom veins is just one of the many factors that determine its effects. Other factors include the strain, the region it's from, the quality, and how it's prepared.
Red Kratom Strain: Mature Leaves Available
On the other hand, Red kratom is said to be the most sedating of all kratom vein colors. They're also famous for providing Chronic Pain relief and relaxation.
Green Maeng Da Vein: Middle Years Leaves
Next, Green kratom is said to be in the middle of the White and Red kratom strain. They're also famous for providing a balance of both Sedation and Stimulation.
Efficacy
Both red Maeng Da and Bali kratom are effective in providing pain relief, but red Maeng Da is more potent and has longer-lasting pain-relieving effects.
User Experience
Some kratom enthusiasts prefer red Maeng Da for its relaxing effect, while others find red Bali to be more mood-boosting. Ultimately, it comes down to personal preference.
When comparing both kratoms, it is clear that both kratoms have their unique benefits.
Red Maeng Da is more potent and has a longer-lasting effect, while red Bali is more relaxing. Ultimately, the decision of which strain to take comes from personal preferences.
Origin
Red Maeng Da originates from Thailand and gets its name from a water bug called "Maeng" Conversely, red Bali kratoms come from Indonesia.
The difference in origin can affect the user experience as each kratom can offer different benefits. For example, Red Maeng Da is more energized, while Red Bali is more relaxed.
Alkaloids
Mitragynine and 7-hydroxy mitragynine, which bind the opioid receptors, are two essential alkaloids in kratom.
Red Bali kratoms and Red Maeng Da kratom include a variety of alkaloids, including these two in particular.
Other alkaloids are also present. You will discover that the alkaloids provided by each strain will vary from one another.
Location
Red Maeng Da is domestically grown in Thailand, while red Bali is grown on the Indonesian island. Red Maeng da can be found in some countries, but you have to look for the legality in places like San Diego, Rhode Island, Sarasota county, and union county.
Daytime Energy Levels
Red Maeng Da vs. Red Bali Kratom – These kratom strains come from the same family of trees, the Mitragyna Speciosa.
The difference between the two strains lies in their potency and effects. Maeng Da is widely considered the most potent strain of kratom, while Red Bali is known for its relaxing effect.
Potency
While kratom is still in the process of getting approved by the FDA as a dietary supplement, many medical professionals believe in its potential as a supplemental dietary product.
Compared to Red vein Bali, Red Maeng Da appears to be less potent but more balanced. Red Maeng Da is often used as a pain reliever, while Red Bali is commonly used to alleviate discomfort and enhance mood.
Popularity
Red Bali is one of the most popular kratoms because it boosts mood and provides relaxation. Red Maeng Da is also a popular strain, but it is more well-known for its potent effects.
Which One Should You Try?
There is no definitive answer related to it. It ultimately comes down to personal preference. Some people prefer red maeng da for its potent effects, while others find red bali more relaxing.
Try out both strains to see which one works. Red Maeng Da and Red Bali kratom are two of the most popular strains of kratom.
Both kratoms offer a variety of benefits, including relief from pain, increased energy levels, and improved mood. Red Maeng Da is more potent, while red Bali is more relaxing.
Final Thoughts
While red Maeng Da is more potent, red Bali is more relaxing. Ultimately, the decision of which strain to take comes from one's experience of using it. It is essential to start with a low dose and increase it gradually to avoid side effects.