Coir Fiber; an Organic and Renewable Media
Prior to living in Sri Lanka in the 1990's, I thought coconut was something sprinkled on cupcakes. I did not understand the importance of coconuts to the Sri Lankan economy, nor did I realize how versatile a coconut is. Coconut is an important food source in much of Asia, but the culinary use is only a small part of the story.
Coconut milk, dried coconut and even coconuts themselves are common grocery items. Immature coconuts have also long been harvested for the nutrient rich water used by hospitals in place of saline for IV's. The coconut shells are used for fuel and for making activated charcoal used for filtering water. The most valuable long fibers from the outer shell of the nut are used to make twine to support hop vines for the beer industry and for brushes and brooms. The shorter fibers are used for mattresses and cushions. If you drive a BMW, you are likely riding on coir from a coconut. The coconut is an amazing plant; every part of the tree and fruit is used, even the roots.
Fresh coconuts don't look at all like the nuts we are used to seeing. Not only are whole coconuts quite large, the shell is smooth and a greenish color, not rough and brown. That is because we are used to seeing the endocarp, or the nut located inside the husk. The husk is filled with fiber called coir. Processing coconuts requires removing the nut from the husk or mesocarp. The husk is not as hard as the nut, however, it is not easy to open.  Typically the husk is struck against a sharp object such as a knife mounted on a rock to pierce the husk. Once pierced, the husk opens to reveal the nut. The entire husk is then soaked in water for several months. The soaking process, called retting, softens the fibers and pith so they can be removed from the husk and processed separately.
The pithy substance binding the fibers together is called coco peat, coco fiber, coir, or pith. At one time, pith was the only known waste product from the coconut tree. Now, however, the coir fiber has a wide use of horticultural and industrial applications. In 1995 and 1996 the mountains of pith at nearly every milling facility were substantial. Now the mounds are distributed and hard at work in gardens and hydroponic systems around the globe. Unlike peat bogs, however, the disappearing pith does not create a problem. Coco fiber is a renewable resource, and it's a natural bi-product. Peat on the other hand is not renewable and it is estimated that machine harvested peat bogs will take up to 220 years to regenerate.
Coco fiber is practical and easy to use in a greenhouse environment. While some greenhouse growers boast raised beds, most greenhouse growing takes place in containers. Additional warmth provided by greenhouses
can dry out containers quickly.  Coco fiber, added in a 50% ratio with a nutrient rich potting mix, is an ideal substrate. One compressed brick of coco and one gallon of water will make a cubic foot of coco pith. A hydrated brick will hold between eight and ten times its volume in water. Not only will containers hold their moisture longer, the coco fiber prevents soil compaction and provides continual root aeration. Coco fiber also makes a nice mulch to keep water in and provides an attractive container surface. Rehydration does not present any issues with coir because the cells are hollow so they do not shed water. For these same reasons, coco is an ideal seed starting medium providing just the right amount of moisture and aeration.
The benefits of using coco in hydroponics are similar to seed starting. The neutral pH of 7 makes balancing the system easier not to mention coco fiber is organic. One reason commercial and home hydroponic growers are converting to coco is the desire to grow organically which is not possible with most hydroponic media such as Rockwool. Rockwool is likely the most widely used hydroponic media. The rock and sand spun fiber resembles insulation and has excellent water retention while providing plenty of oxygen to tender roots. The primary drawbacks of using Rockwool are the dust byproduct, the need to monitor pH, and disposing of the used media.
Hydroponics literally means growing without soil. There are many media options from the mainstays, Rockwool to rice hulls. Common materials include: Perlite, Vermiculite, clay beads, sand, and peat moss. The primary function of the media is to support the plant allowing the roots to access nutrient rich water. The type of media used may depend on the type of system selected. Many systems recirculate the nutrient rich water once it drains through the planter. Coco is best suited for drain systems. These systems require close monitoring of the water usage, releasing only the water needed. These systems have little waste when done properly making them an ecological solution in areas where water conservation is critical. Many commercial growers use this simple method very effectively.
Coir fiber comes in several different forms; the most common is a compressed brick of pith. Single bricks soaked in 1 gallon of water hydrate and make one cubic foot of growing medium. Coco bricks are available
from a wide variety of retail garden centers, catalogs, and websites. Large bales are also available for larger users. Coco designed for hydroponic applications often come in packaging designed to go from the shelf of the retail store to the shelf of your greenhouse. To use the bags, simply open them, add water and plant. Many suppliers also choose a mix with some of the long fibers or coconut husks for additional aeration and are compressed at a lighter compression for quicker hydration. Large nurseries commonly use grow bags which are simply rectangular bags surrounding the coco. Growers cut and "X" in the top of the bag and add a plant to the expanded media. Drip lines deliver the nutrient solution to plants either on timed intervals or at a very slow drip. The plants in the grow bags consume the liquid leaving little or no waste. The rectangular boxes will hold several plants at once and are particularly good for climbing plants. Larger grow bags are also available for larger plants such as tomatoes. These self-contained bags contain a coco brick and users need only add the correct amount of water to hydrate and plant. This would also be a drain system meaning the water would not be reused.
One note of caution: most coco looks the same, but the quality may vary significantly. As coco was first introduced in the US, many people had a bad experience and attributed that to the coir. Coconut groves in most countries grow near the coastline so salt water is used to soak the coconuts, leading to high salinity level. The country of origin alone is not enough to determine quality although coco coming from Sri Lanka is largely regarded as the best quality because the processing uses fresh rather than salt water. Some coir mixes, such as Soil Sponge, come from other countries but use stringent quality control process to monitor and eliminate salt. Another difference in coir products comes from the ratio of pith to fiber in the mix. Some coir products have little to no fiber while others have a combination of short and long fibers. In a hydroponic environment oxygenation and drainage are particularly important. Most coir designed specifically for hydroponics is compressed at a smaller ratio and has some large particle matter, so simply converting a soil amendment may not yield the desired results.
While hydroponics has the reputation as a high-tech growing method, "low-tech" hydroponics works well with coir. This method does not require extensive or complicated systems. In fact, these systems can be monitored and maintained by hand. One simple system is ideal for propagating cuttings using an empty soda or water bottle, a cotton rag and some coir. The bottle is simply cut in half and inverted so the top of the bottle is placed upside down in the bottom half of the bottle containing water. A cotton rag placed through the opening will wick water from the bottom chamber into the top of the bottle. Fill the top portion of the bottle with coir, and then place your cutting with rooting hormone in the coir. If you desire, you can place another bottle over the top to make a mini-greenhouse. This works particularly well because moisture wicks as needed to the roots. The cutting receives the proper amount of moisture while eliminating issues stemming from overwatering. This same system works for growing as well; however, it is a good idea to either cover or paint the plastic to eliminate excess light on the water and the roots.
While coir works well in many applications, the low-tech methods offer some of the most exciting opportunities. Not long ago coir was a waste product. Now groups like HORDI, Horticulture Research and Development Institute, are sharing hydroponic growing methods with developing nations as a method to alleviate poverty and hunger. It seems appropriate coir as a medium plays a roll.
Michelle Moore is the General Manager of the Greenhouse Catalog where she has worked with greenhouses for 20 years. Michelle writes and lectures about greenhouse gardening as an Oregon State University Master Gardener and member of Garden Writers Association. Michelle is a Fulbright Scholar and earned an International MBA from Thunderbird, School of Global Management.
Want more information? Read these articles:
A Quick Breakdown of Hydroponic Growing Media
Going Beyond Soil and Exploring Grow Media
Grow Media Tips to Make Hydroponics Simple
Sterile Growing Media Could Become a Source of Bacterial Problems

Red Maeng Da Vs. Red Bali Kratom: What's The Difference?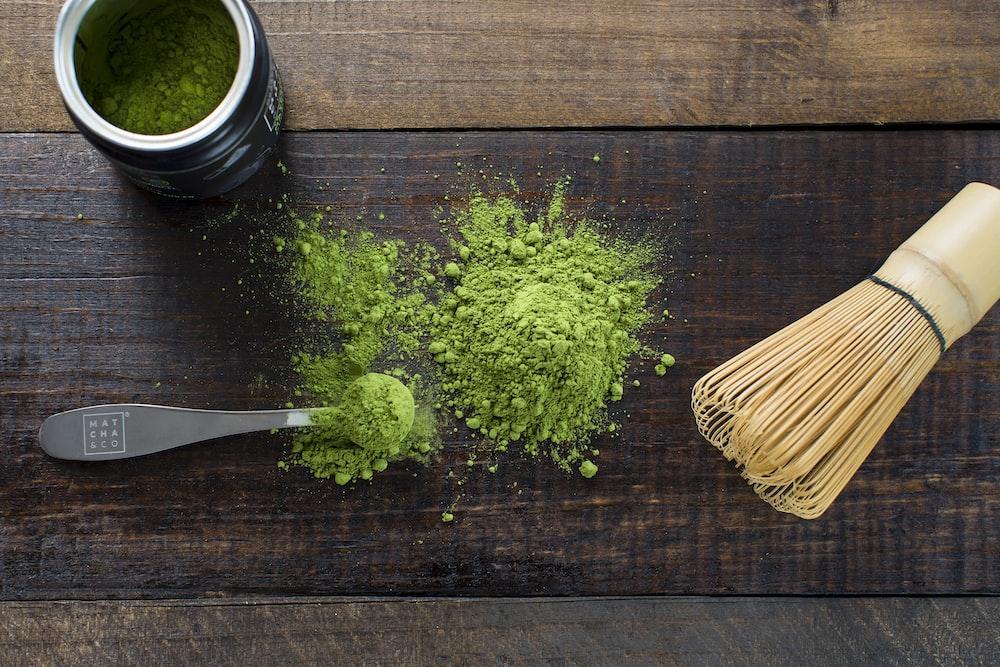 If you're interested in trying kratom, you may have seen Red Vein Maeng Da and Red Vein Bali Kratom. Both red kratom strain are popular among the world's users, but what's the difference between them?
This article will compare red maeng da vs red bali kratom, including its effects, dosage, and more. Both of these red strains are very popular and have many similarities. Though there are similarities between both strains, they do have some differences.
Keep reading to learn more about the red Maeng da and the red Bali strain, and find out which one is right for you!
Red Maeng Da Kratom Strains
Red Maeng Da Kratom strains are among the most popular strains of kratom. They are known for their high levels of alkaloids, which gives them their distinctive red color. They are also known for their powerful effects.
Red Maeng Da kratom strains are typically grown in the rainforests of Indonesia. The name "Maeng Da" actually means "pimp grade" in Thai, which is ideal given the strain's reputation for being one of the strongest kratom strains.
These strains can be found in various forms, including powder, capsules, and leaves. The most popular way to take Red Maeng Da kratom is in capsule form, allowing for more precise dosage.
It is also popular for making kratom tea, as the leaves can be steeped in hot water to make tea.
As a result, some kratom fans feel that the name Maeng Da implies excellent quality and potency. If you're one among the many kratom users looking for high quality red kratom strains or good quality kratom products, Red Maeng Da might be the way to go.
But it is essential to consult a medical professional before taking prescription medication or being affected by a serious medical condition, as it sometimes tends to have the opposite effect.
Red Bali Strains
When it comes to taking red Bali kratoms, there are some facts that you should know. Red vein strains are obtained from a method called grafting.
It is a process in which two different red vein plants are mixed to get the result of a combined characteristic.
Red Bali is one of kratom's most famous red strains. Not only is it popular, but it is also one of the high-potency strains.
Many believe that red Bali is the most muscular strain of kratom as it might help relieve pain and physical discomfort. If you're looking for a potent pain reliever, kratom experience, or mood enhancement, red Bali is the way to go.
Comparing Red Maeng Da Vs. Red Bali Kratom?
Red Maeng Da vs. Bali kratoms – They are two different essential kratom strains of the same plant.
Both strains are sold as dietary supplements and are widely used for their purported relaxing effects.
While their organic compounds share some similarities, there are also some crucial differences between these two strains.
Dosage
Their universal doses are the first comparison of red Maeng da vs. red Bali kratom. For red Maeng Da, the recommended dose is between 2-4 grams, while for red Bali, the recommended dose is between 3-5 grams. Red Bali can be quite sedating, causing you to feel tired in higher doses (5+ grams).
Color Of Veins
The following comparison between red Maeng da vs. red Bali kratoms is the color of their veins.
Red Maeng da has red veins, and red Bali has green veins. The different colors indicate different alkaloid profiles. Red Maeng da typically has a higher concentration of mitragynine, while red Bali has a higher concentration of 7-hydroxymitragynine.
Red Maeng da is more stimulating, while red Bali is more sedating. Red Maeng da is more energizing and is better for daytime use. Red Bali is better for nighttime use because it can help you relax and fall asleep.
The color of kratom veins is just one of the many factors that determine its effects. Other factors include the strain, the region it's from, the quality, and how it's prepared.
Red Kratom Strain: Mature Leaves Available
On the other hand, Red kratom is said to be the most sedating of all kratom vein colors. They're also famous for providing Chronic Pain relief and relaxation.
Green Maeng Da Vein: Middle Years Leaves
Next, Green kratom is said to be in the middle of the White and Red kratom strain. They're also famous for providing a balance of both Sedation and Stimulation.
Efficacy
Both red Maeng Da and Bali kratom are effective in providing pain relief, but red Maeng Da is more potent and has longer-lasting pain-relieving effects.
User Experience
Some kratom enthusiasts prefer red Maeng Da for its relaxing effect, while others find red Bali to be more mood-boosting. Ultimately, it comes down to personal preference.
When comparing both kratoms, it is clear that both kratoms have their unique benefits.
Red Maeng Da is more potent and has a longer-lasting effect, while red Bali is more relaxing. Ultimately, the decision of which strain to take comes from personal preferences.
Origin
Red Maeng Da originates from Thailand and gets its name from a water bug called "Maeng" Conversely, red Bali kratoms come from Indonesia.
The difference in origin can affect the user experience as each kratom can offer different benefits. For example, Red Maeng Da is more energized, while Red Bali is more relaxed.
Alkaloids
Mitragynine and 7-hydroxy mitragynine, which bind the opioid receptors, are two essential alkaloids in kratom.
Red Bali kratoms and Red Maeng Da kratom include a variety of alkaloids, including these two in particular.
Other alkaloids are also present. You will discover that the alkaloids provided by each strain will vary from one another.
Location
Red Maeng Da is domestically grown in Thailand, while red Bali is grown on the Indonesian island. Red Maeng da can be found in some countries, but you have to look for the legality in places like San Diego, Rhode Island, Sarasota county, and union county.
Daytime Energy Levels
Red Maeng Da vs. Red Bali Kratom – These kratom strains come from the same family of trees, the Mitragyna Speciosa.
The difference between the two strains lies in their potency and effects. Maeng Da is widely considered the most potent strain of kratom, while Red Bali is known for its relaxing effect.
Potency
While kratom is still in the process of getting approved by the FDA as a dietary supplement, many medical professionals believe in its potential as a supplemental dietary product.
Compared to Red vein Bali, Red Maeng Da appears to be less potent but more balanced. Red Maeng Da is often used as a pain reliever, while Red Bali is commonly used to alleviate discomfort and enhance mood.
Popularity
Red Bali is one of the most popular kratoms because it boosts mood and provides relaxation. Red Maeng Da is also a popular strain, but it is more well-known for its potent effects.
Which One Should You Try?
There is no definitive answer related to it. It ultimately comes down to personal preference. Some people prefer red maeng da for its potent effects, while others find red bali more relaxing.
Try out both strains to see which one works. Red Maeng Da and Red Bali kratom are two of the most popular strains of kratom.
Both kratoms offer a variety of benefits, including relief from pain, increased energy levels, and improved mood. Red Maeng Da is more potent, while red Bali is more relaxing.
Final Thoughts
While red Maeng Da is more potent, red Bali is more relaxing. Ultimately, the decision of which strain to take comes from one's experience of using it. It is essential to start with a low dose and increase it gradually to avoid side effects.