False Starts in a First Time Garden
Many, including myself, have hopped on the ubër-chic trend of gardening this year. Although honestly, it's probably not in good taste to label a trend people are switching to "chic" because of the once-in-a-lifetime economic disaster. Others, like me, just like good, fresh food. But regardless, the number of people turning over soil for the first time has grown dramatically this past year.
Which basically means lots and lots of dismal failures have and will continue to occur. Over-watered plants, under-watered plants, weeds, pests, bad soils; the list of pitfalls is daunting. In fact, an entire industry has sprung up to lessen the sting of this failure. Self-watering boxes and bags, seed fabrics, time-released fertilizers all have whipped up frenzied marketing campaigns to help first time, urban and busy gardeners increase their probability for success. Who knows, some of it might even work.
However, some still forego all of the aforementioned accouterments and give it a go with only their wits about them. This is what I did when I tore down my yard shed and tilled up my yard for an in-ground vegetable garden. Assuming that the fertile Illinois soil would "just grow" about anything, no matter the care and attention paid, I planted my seeds. I watered them, weeded, and cared for them.
My reward so far is that half of my garden died and needed subsequent replanting. So, I guess I learned a few things; at least enough to be able to talk about my mistakes and plan on making it all up next year.
Expect Your First Year to be a Total Failure
It's not necessarily that your first year will even be bad. Mine looks like it will turn out OK. And it's not that gardening is especially difficult. But many first time gardeners can be discouraged by fantastic visions of lush red tomatoes and such from the garden, only to be discouraged to the point of giving up when their fruit never ripens because there's a shade tree just a little too close to the garden or some other unforeseen factor. This is a mistake, because learning from all those miscues will help you be a better gardener next year.
You can read everything you can about gardening, but until you actually do it there are simply things you cannot know. Most of these things are in relation to the specific plot of land you are using. Chances are slim that you will already know the lighting patterns throughout the day, or how water will drain and pool, or the chemistry of the soil in your garden. If you do know all this, the future bodes well for you.
However, after one year in the garden and you will know that one corner of the garden gets two hours more sunlight than the rest because of the way the sun breaks through surrounding buildings. You will know that the opposite corner gets only filtered sunlight during the day because of close by trees and that another section tends to pool during heavy rain and/or watering.
You'll also know how your plants are going to behave; what ones are going to creep, what ones will bush out and shade nearby rows, what ones need sun and what ones like more water.  All of this information will be handy for planning the layout of your garden in the coming years.
Read the Directions
I ended up planting sprouts directly in the ground because I did not read the directions on the seed package before planting. As a result, I never did get to enjoy delicious sprouts on my sandwiches. In fact, even when I did follow the directions I was unable to pull it off. Some of the plants need more sun and some need more water. Using this information will, again, help you to effectively plan and care for your garden.
Additionally, many seed packets have the planting/harvesting times, plant height, and other useful information for you to consider. If you pay close attention to this information, you can avoid situations such as planting cucumbers and zucchini smack dab in the middle of the garden, a scenario that creates an explosion of growth spewing green shrapnel over surrounding rows and throwing out tendrils that can choke other plants. The seed packets also give you a realistic time frame to for harvest, so you can plan that effectively as well. This way you don't end up with 500 cucumbers all at the same time. Even for the most devoted cucumber fan, this translates into a lot of cucumber salads (and maybe martinis as well).
Stay the Course
Even for the most enthusiastic of new gardeners, there will come a time half-way through summer, when the temperatures are scorching, the weeds are utterly relentless and other activities encroach, that enthusiasm can wane. The result is a missed watering here and there, overgrown weeds and unkempt plants. Since summer is a busy time of year for everyone, some of this neglect is understandable.
However, much of it can probably be associated with the "high" of undertaking a new endeavor followed by the reality of work that follows. So try to bottle that initial enthusiasm and use it during the hot and humid summer days. This will ensure that your garden receives adequate care throughout the growing season, which translates into higher yields and a greater chance for success.
The first year in the garden, as many veterans can attest, can be fraught with peril. But if you are able to keep your eyes on the big picture, you can use all of the practical knowledge you accumulate to make each successive year a bigger success than the one prior.

Red Maeng Da Vs. Red Bali Kratom: What's The Difference?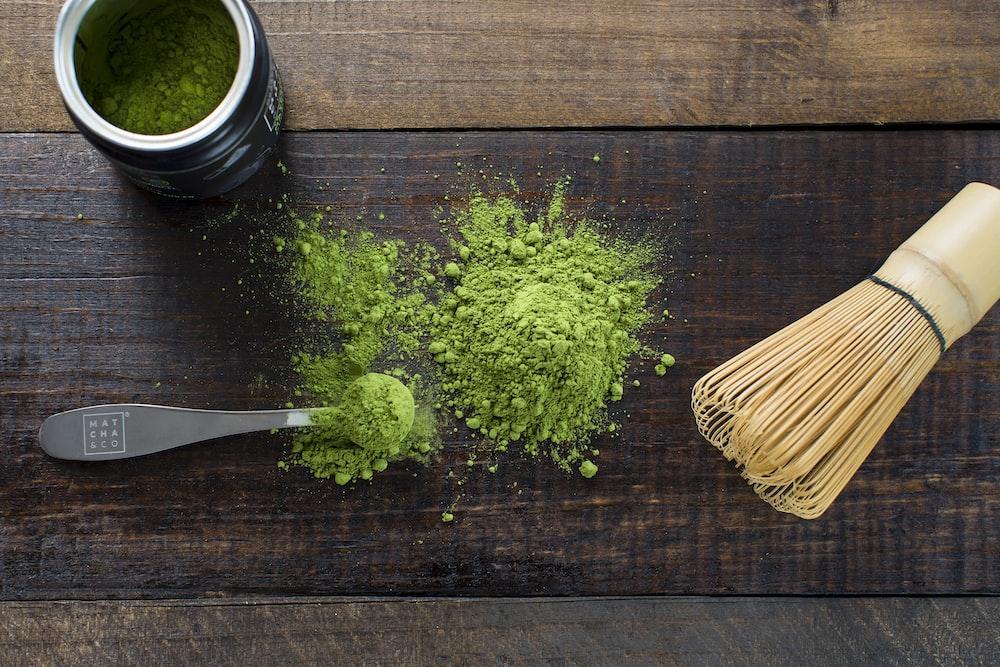 If you're interested in trying kratom, you may have seen Red Vein Maeng Da and Red Vein Bali Kratom. Both red kratom strain are popular among the world's users, but what's the difference between them?
This article will compare red maeng da vs red bali kratom, including its effects, dosage, and more. Both of these red strains are very popular and have many similarities. Though there are similarities between both strains, they do have some differences.
Keep reading to learn more about the red Maeng da and the red Bali strain, and find out which one is right for you!
Red Maeng Da Kratom Strains
Red Maeng Da Kratom strains are among the most popular strains of kratom. They are known for their high levels of alkaloids, which gives them their distinctive red color. They are also known for their powerful effects.
Red Maeng Da kratom strains are typically grown in the rainforests of Indonesia. The name "Maeng Da" actually means "pimp grade" in Thai, which is ideal given the strain's reputation for being one of the strongest kratom strains.
These strains can be found in various forms, including powder, capsules, and leaves. The most popular way to take Red Maeng Da kratom is in capsule form, allowing for more precise dosage.
It is also popular for making kratom tea, as the leaves can be steeped in hot water to make tea.
As a result, some kratom fans feel that the name Maeng Da implies excellent quality and potency. If you're one among the many kratom users looking for high quality red kratom strains or good quality kratom products, Red Maeng Da might be the way to go.
But it is essential to consult a medical professional before taking prescription medication or being affected by a serious medical condition, as it sometimes tends to have the opposite effect.
Red Bali Strains
When it comes to taking red Bali kratoms, there are some facts that you should know. Red vein strains are obtained from a method called grafting.
It is a process in which two different red vein plants are mixed to get the result of a combined characteristic.
Red Bali is one of kratom's most famous red strains. Not only is it popular, but it is also one of the high-potency strains.
Many believe that red Bali is the most muscular strain of kratom as it might help relieve pain and physical discomfort. If you're looking for a potent pain reliever, kratom experience, or mood enhancement, red Bali is the way to go.
Comparing Red Maeng Da Vs. Red Bali Kratom?
Red Maeng Da vs. Bali kratoms – They are two different essential kratom strains of the same plant.
Both strains are sold as dietary supplements and are widely used for their purported relaxing effects.
While their organic compounds share some similarities, there are also some crucial differences between these two strains.
Dosage
Their universal doses are the first comparison of red Maeng da vs. red Bali kratom. For red Maeng Da, the recommended dose is between 2-4 grams, while for red Bali, the recommended dose is between 3-5 grams. Red Bali can be quite sedating, causing you to feel tired in higher doses (5+ grams).
Color Of Veins
The following comparison between red Maeng da vs. red Bali kratoms is the color of their veins.
Red Maeng da has red veins, and red Bali has green veins. The different colors indicate different alkaloid profiles. Red Maeng da typically has a higher concentration of mitragynine, while red Bali has a higher concentration of 7-hydroxymitragynine.
Red Maeng da is more stimulating, while red Bali is more sedating. Red Maeng da is more energizing and is better for daytime use. Red Bali is better for nighttime use because it can help you relax and fall asleep.
The color of kratom veins is just one of the many factors that determine its effects. Other factors include the strain, the region it's from, the quality, and how it's prepared.
Red Kratom Strain: Mature Leaves Available
On the other hand, Red kratom is said to be the most sedating of all kratom vein colors. They're also famous for providing Chronic Pain relief and relaxation.
Green Maeng Da Vein: Middle Years Leaves
Next, Green kratom is said to be in the middle of the White and Red kratom strain. They're also famous for providing a balance of both Sedation and Stimulation.
Efficacy
Both red Maeng Da and Bali kratom are effective in providing pain relief, but red Maeng Da is more potent and has longer-lasting pain-relieving effects.
User Experience
Some kratom enthusiasts prefer red Maeng Da for its relaxing effect, while others find red Bali to be more mood-boosting. Ultimately, it comes down to personal preference.
When comparing both kratoms, it is clear that both kratoms have their unique benefits.
Red Maeng Da is more potent and has a longer-lasting effect, while red Bali is more relaxing. Ultimately, the decision of which strain to take comes from personal preferences.
Origin
Red Maeng Da originates from Thailand and gets its name from a water bug called "Maeng" Conversely, red Bali kratoms come from Indonesia.
The difference in origin can affect the user experience as each kratom can offer different benefits. For example, Red Maeng Da is more energized, while Red Bali is more relaxed.
Alkaloids
Mitragynine and 7-hydroxy mitragynine, which bind the opioid receptors, are two essential alkaloids in kratom.
Red Bali kratoms and Red Maeng Da kratom include a variety of alkaloids, including these two in particular.
Other alkaloids are also present. You will discover that the alkaloids provided by each strain will vary from one another.
Location
Red Maeng Da is domestically grown in Thailand, while red Bali is grown on the Indonesian island. Red Maeng da can be found in some countries, but you have to look for the legality in places like San Diego, Rhode Island, Sarasota county, and union county.
Daytime Energy Levels
Red Maeng Da vs. Red Bali Kratom – These kratom strains come from the same family of trees, the Mitragyna Speciosa.
The difference between the two strains lies in their potency and effects. Maeng Da is widely considered the most potent strain of kratom, while Red Bali is known for its relaxing effect.
Potency
While kratom is still in the process of getting approved by the FDA as a dietary supplement, many medical professionals believe in its potential as a supplemental dietary product.
Compared to Red vein Bali, Red Maeng Da appears to be less potent but more balanced. Red Maeng Da is often used as a pain reliever, while Red Bali is commonly used to alleviate discomfort and enhance mood.
Popularity
Red Bali is one of the most popular kratoms because it boosts mood and provides relaxation. Red Maeng Da is also a popular strain, but it is more well-known for its potent effects.
Which One Should You Try?
There is no definitive answer related to it. It ultimately comes down to personal preference. Some people prefer red maeng da for its potent effects, while others find red bali more relaxing.
Try out both strains to see which one works. Red Maeng Da and Red Bali kratom are two of the most popular strains of kratom.
Both kratoms offer a variety of benefits, including relief from pain, increased energy levels, and improved mood. Red Maeng Da is more potent, while red Bali is more relaxing.
Final Thoughts
While red Maeng Da is more potent, red Bali is more relaxing. Ultimately, the decision of which strain to take comes from one's experience of using it. It is essential to start with a low dose and increase it gradually to avoid side effects.