How to Make Your Greenhouse A Valuable Asset
Two factors are colliding making your greenhouse a valuable asset. One is the economic crisis and the resulting need for people to earn more money or create their own jobs. The other is the increasing demand by consumers for produce that is fresh, locally raised, and as free of chemicals as possible.
Growing produce naturally in a greenhouse can be an intelligent response to both factors. An increasing number of people are learning how to reduce costs and increase the production of high quality produce in their greenhouses. Buying seeds, raising your own plants, and growing them directly in the soil can save you money. Heating costs, one of the largest expenses during cold weather, are being reduced or eliminated by using double and triple covers, using inexpensive local bio-fuels, and choosing varieties that grow and harvest well in cold weather.
Locati
ng customers, before vegetables are planted, insures that your market will be there when the produce is ready. Customers can be local neighbors, residents in large apartment complexes, farmers' market shoppers, independent grocery stores and restaurants, and office/businesses where large numbers of employees work.
Every year and every season I try new ideas to reduce costs and improve production. Some ideas are from other people and some are based on what I have learned from my own successes and mistakes.
If you are already experienced at producing vegetables in your greenhouse and selling them through the fall and winter, or if this is your first time, we have much to learn from each other. Please write to me here at Garden & Greenhouse Magazine and let me know what is working well and what is not. We can learn from the successes and failures of each other.
Here is what I am doing this fall and winter, some of it for the first time. I hope it gives you some new ideas to try. Some of the new ideas may not work as well as I hope, but working with nature is always an experiment, and I have learned a lot from nature.
My greenhouse is 30′ x 84′. As my spring plants were sold, I divided the greenhouse into 4 sections, approximately equal. I cleaned each and replanted. Due to continuous rains and very hot, humid weather, the planting season was delayed, but though a little later than planned, replanting of the greenhouse still proceeded.
The first, the northeast section of the greenhouse, I planted to 4 rows of Golden Cross Bantam sweet corn, an older variety of a yellow normal sugary hybrid. Hills of Hales Best Jumbo cantaloupe, also an old fashioned variety (my favorite), were planted between the two middle rows of corn. The northwest section is planted with 4 rows of Kandy King sweet corn with hills of honeydew melon between the two middle rows. I am hoping for a late crop of melons and sweet corn after the regular season is past. The two sections of corn will mature at different times extending the sales period for corn.
On the north side of the southeast quarter, sweet slice cucumber plants are planted in four short rows three feet apart (an extension of the corn rows). They are trellised with baling twine to a 17-gauge wire that runs the full length of the greenhouse just above the bottom board of the trusses. The rest of the section is planted in rows of bell peppers, transplanted in the summer, and alternated with edible pod peas, planted in September.
Because of the long, hot, rainy period, this was the worst spring for plant sales for me in 30 years, so all of the melon, cucumber, and pepper plants were left over and were already blooming and setting fruit when planted. As a result, I began selling vegetables in July, which helps compensate for the lost spring plant sales. Since many of my customers never bought plants and as a result never planted their gardens, they are buying fresh vegetables from me now.
The southwest quarter is planted in green beans in rows three feet apart. They are scheduled to begin producing by the end of September. Between them, also in rows three feet apart, Burpee Early Pick and Fourth of July tomatoes (my favorite early tomatoes) will soon be transplanted for a late fall crop. When tomatoes are ready to pick the beans will be finished and the plants removed, allowing room for picking. Tumbler tomatoes in baskets are hanging from the trusses and will produce first.
Along the east and west walls, the longest walls, are planted everbearing strawberries, Tristar and Tribute. I have a list of people to call when berries are available for them. I also have 2 Nicotiana white plants, which smell heavenly when dark, and a few broccoli, beet, onion, and radish plants, just for me.
After each of the two sections in the north half of the greenhouse have finished producing, the corn stalks and melon plants will be removed. Lettuce and spinach seedlings and large potted Swiss chard plants will be transplanted into each section. Late in the afternoon when very cold nights are expected, they will be covered with heavy weight, Gro-Guard UV row cover to trap heat.
The south half of the greenhouse can be divided from the north half with a piece of 6 mil plastic and then heated with a wood stove using wood from fallen trees. Excess heat will penetrate the divider providing some additional heat for the north half.
Using the wood stove will be a new experiment for me, so I will need to keep track of the amount of wood required to heat the south half of the greenhouse in cold weather. If feasible, I will heat through the winter. If not, I will remove the plants requiring heat in January and replant with greens until March.
Gini Coover is the author of The Natural Greenhouse, Growing Plants and Food for Profit. She has grown greenhouse plants and vegetables for twenty-eight years, selling retail and wholesale from her greenhouse and at the Athens (Ohio) Farmers' Market. She promotes natural greenhouse production through presentations and workshops. She can be contacted at gini@sunandshadepublications.com and the book can be ordered at SunandShadePublications.com.
Read More Articles
Finding Customers in Difficult Times
Growing in a Hot Summer Greenhouse
Making More Profit in the Same Amount of Greenhouse Space
Start Your Garden Earlier this Spring with a Temporary Greenhouse

Red Maeng Da Vs. Red Bali Kratom: What's The Difference?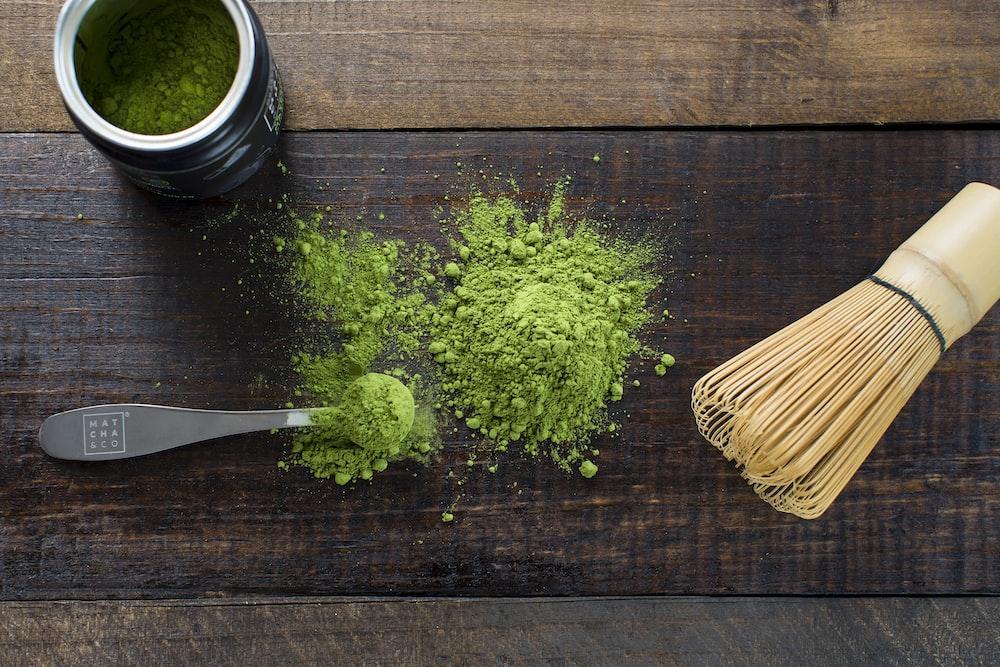 If you're interested in trying kratom, you may have seen Red Vein Maeng Da and Red Vein Bali Kratom. Both red kratom strain are popular among the world's users, but what's the difference between them?
This article will compare red maeng da vs red bali kratom, including its effects, dosage, and more. Both of these red strains are very popular and have many similarities. Though there are similarities between both strains, they do have some differences.
Keep reading to learn more about the red Maeng da and the red Bali strain, and find out which one is right for you!
Red Maeng Da Kratom Strains
Red Maeng Da Kratom strains are among the most popular strains of kratom. They are known for their high levels of alkaloids, which gives them their distinctive red color. They are also known for their powerful effects.
Red Maeng Da kratom strains are typically grown in the rainforests of Indonesia. The name "Maeng Da" actually means "pimp grade" in Thai, which is ideal given the strain's reputation for being one of the strongest kratom strains.
These strains can be found in various forms, including powder, capsules, and leaves. The most popular way to take Red Maeng Da kratom is in capsule form, allowing for more precise dosage.
It is also popular for making kratom tea, as the leaves can be steeped in hot water to make tea.
As a result, some kratom fans feel that the name Maeng Da implies excellent quality and potency. If you're one among the many kratom users looking for high quality red kratom strains or good quality kratom products, Red Maeng Da might be the way to go.
But it is essential to consult a medical professional before taking prescription medication or being affected by a serious medical condition, as it sometimes tends to have the opposite effect.
Red Bali Strains
When it comes to taking red Bali kratoms, there are some facts that you should know. Red vein strains are obtained from a method called grafting.
It is a process in which two different red vein plants are mixed to get the result of a combined characteristic.
Red Bali is one of kratom's most famous red strains. Not only is it popular, but it is also one of the high-potency strains.
Many believe that red Bali is the most muscular strain of kratom as it might help relieve pain and physical discomfort. If you're looking for a potent pain reliever, kratom experience, or mood enhancement, red Bali is the way to go.
Comparing Red Maeng Da Vs. Red Bali Kratom?
Red Maeng Da vs. Bali kratoms – They are two different essential kratom strains of the same plant.
Both strains are sold as dietary supplements and are widely used for their purported relaxing effects.
While their organic compounds share some similarities, there are also some crucial differences between these two strains.
Dosage
Their universal doses are the first comparison of red Maeng da vs. red Bali kratom. For red Maeng Da, the recommended dose is between 2-4 grams, while for red Bali, the recommended dose is between 3-5 grams. Red Bali can be quite sedating, causing you to feel tired in higher doses (5+ grams).
Color Of Veins
The following comparison between red Maeng da vs. red Bali kratoms is the color of their veins.
Red Maeng da has red veins, and red Bali has green veins. The different colors indicate different alkaloid profiles. Red Maeng da typically has a higher concentration of mitragynine, while red Bali has a higher concentration of 7-hydroxymitragynine.
Red Maeng da is more stimulating, while red Bali is more sedating. Red Maeng da is more energizing and is better for daytime use. Red Bali is better for nighttime use because it can help you relax and fall asleep.
The color of kratom veins is just one of the many factors that determine its effects. Other factors include the strain, the region it's from, the quality, and how it's prepared.
Red Kratom Strain: Mature Leaves Available
On the other hand, Red kratom is said to be the most sedating of all kratom vein colors. They're also famous for providing Chronic Pain relief and relaxation.
Green Maeng Da Vein: Middle Years Leaves
Next, Green kratom is said to be in the middle of the White and Red kratom strain. They're also famous for providing a balance of both Sedation and Stimulation.
Efficacy
Both red Maeng Da and Bali kratom are effective in providing pain relief, but red Maeng Da is more potent and has longer-lasting pain-relieving effects.
User Experience
Some kratom enthusiasts prefer red Maeng Da for its relaxing effect, while others find red Bali to be more mood-boosting. Ultimately, it comes down to personal preference.
When comparing both kratoms, it is clear that both kratoms have their unique benefits.
Red Maeng Da is more potent and has a longer-lasting effect, while red Bali is more relaxing. Ultimately, the decision of which strain to take comes from personal preferences.
Origin
Red Maeng Da originates from Thailand and gets its name from a water bug called "Maeng" Conversely, red Bali kratoms come from Indonesia.
The difference in origin can affect the user experience as each kratom can offer different benefits. For example, Red Maeng Da is more energized, while Red Bali is more relaxed.
Alkaloids
Mitragynine and 7-hydroxy mitragynine, which bind the opioid receptors, are two essential alkaloids in kratom.
Red Bali kratoms and Red Maeng Da kratom include a variety of alkaloids, including these two in particular.
Other alkaloids are also present. You will discover that the alkaloids provided by each strain will vary from one another.
Location
Red Maeng Da is domestically grown in Thailand, while red Bali is grown on the Indonesian island. Red Maeng da can be found in some countries, but you have to look for the legality in places like San Diego, Rhode Island, Sarasota county, and union county.
Daytime Energy Levels
Red Maeng Da vs. Red Bali Kratom – These kratom strains come from the same family of trees, the Mitragyna Speciosa.
The difference between the two strains lies in their potency and effects. Maeng Da is widely considered the most potent strain of kratom, while Red Bali is known for its relaxing effect.
Potency
While kratom is still in the process of getting approved by the FDA as a dietary supplement, many medical professionals believe in its potential as a supplemental dietary product.
Compared to Red vein Bali, Red Maeng Da appears to be less potent but more balanced. Red Maeng Da is often used as a pain reliever, while Red Bali is commonly used to alleviate discomfort and enhance mood.
Popularity
Red Bali is one of the most popular kratoms because it boosts mood and provides relaxation. Red Maeng Da is also a popular strain, but it is more well-known for its potent effects.
Which One Should You Try?
There is no definitive answer related to it. It ultimately comes down to personal preference. Some people prefer red maeng da for its potent effects, while others find red bali more relaxing.
Try out both strains to see which one works. Red Maeng Da and Red Bali kratom are two of the most popular strains of kratom.
Both kratoms offer a variety of benefits, including relief from pain, increased energy levels, and improved mood. Red Maeng Da is more potent, while red Bali is more relaxing.
Final Thoughts
While red Maeng Da is more potent, red Bali is more relaxing. Ultimately, the decision of which strain to take comes from one's experience of using it. It is essential to start with a low dose and increase it gradually to avoid side effects.