10 Essentials for Growing Stunning Cymbidiums
Cymbidiums are said to be the exception to the rule when it comes to orchid care. Among the types of orchids, this is one that can grow freely outside the confinement of greenhouses and similar structures. In fact, because it thrives so well outdoors, it has been a favorite garden plant. It is not "choosy" in soil, temperature and humidity requirements.
To be able to grow them successfully, here are 10 essential rules that you need to follow:
Temperature
Cymbidiums are one of the most enduring types of orchids when it comes to temperature. They have been observed growing in temperatures ranging from as low as 18°F to as high as 110°F, for a certain limited period of time. These species of orchids are best grown outdoors because they can survive virtually any temperature change.
During harsh winters these orchids should be transferred inside if you wish to have them live through the season. Although they could stand the extreme cold for a combined total of two weeks, it could still mean death to them if left outside unattended.
There are certain parts Florida that these plants refuse to bloom because apparently the night air is a little hotter than they would like it. Other than that, cymbidiums are the perfect flowers for places with varying temperature.
Light
Since cymbidiums are mostly the outdoor type of orchids, they require a lot of sunlight. During summer they can be exposed to direct sunlight and still survive. Remember though, anything that is too much can cause death to any plant, as is the case with these orchids.
The perfect setting for cymbidiums is under the shade of a larger tree where the sunlight is filtered by the leaves and the shade. If you cannot find a place like this, anything that can provide sufficient shade for them during the harsh summer is fine. During winter, these plants need sunlight more than ever so whenever you can, find a spot for them where they can sulk in the light for hours at a time.
Soil
Although cymbidiums can grow in almost any kind of soil, these types of orchids seems to thrive best in leaf mold. Mix equal parts of leaf mold and leafsoil together with a little bit gravel and you have the perfect soil mixture for cymbidiums. The only medium known not to support cymbidiums is gravel, as long as you stay away from that, you are fine.
Drainage
An important part and sometimes one of the things that growers forget when cultivating these orchids is the drainage. In their natural habitats, cymbidiums are found to grow in places where there is proper and adequate drainage, so you must recreate this when they are cultivated. A suggested way to do this is by planting them in raised beds, six to twelve inches above the ground. This will ensure that the excess water will naturally exit the soil.
Bedrock
Aside from providing adequate drainage, placing bedrock beneath the soil will also help your cymbidiums with moisture management. Bury them under the ground with less than half of the rock showing. This will make sure that during the summer their root systems stay cool and in winter will keep them warm enough by removing excess water.
Fertilizer
When it comes to plant food and these types of orchids, the jury is still out. Most orchid growers who use fertilizers say that feeding cymbidiums do wonders for it. The only thing that you must be careful not to do is to let the fertilizer touch its pseudobulbs. This is detrimental because once this happens they will most likely burn and rot.
You can use either liquid fertilizers or ground manure. Just remember not to overdo it. Twice a year for ground manure and every three months for liquid fertilizer will be enough to provide the nutrients they need.
Water
Cymbidiums compared to other types of orchids need less water. Since the majority prefers to grow them outdoors, they are okay with a watering once or twice every month even in the summer.
Pots
During winter, where extremely low temperatures are unavoidable, you may want to transfer your cymbidiums into pots. Or if you have chosen to grow them indoors, the task of choosing a container for these types of orchids is equally important.
The perfect pots for cymbidiums are those that can provide proper drainage. Keep them away from shallow pots and fern pans. These containers can easily heat up and can dry the roots. Deep clay pots with a layer of rocks at the bottom are preferable for they are cooler and provide adequate drainage.
Repotting
Lastly and maybe one of the most crucial steps to growing healthy cymbidiums is repotting. Because cymbidiums have very delicate root systems they do not respond well to repotting. They suffer shock easily. When repotting, make sure that the roots stay intact or else you would not see them bloom for a year or two. Some growers even wait two to three years before attempting such a task.
No matter where you decide to grow them, inside or outdoors, cymbidiums are very gracious plants when it comes to flowers. So be sure to keep these essentials in mind. And if you are looking for the least needy plants of all the types of orchids, then cymbidiums are the answer for you.
Mary Ann Berdak is the author of the #1 best-seller, Cymbidium Orchid Care: The Ultimate Pocket Guide to Cymbidium Orchids, now available at Amazon.com. For more information on orchid care, download her free report, "The 5 Biggest Orchid Mistakes (and How to Avoid Them!)", at OrchidCareZone.com.
Want more information? Read these articles:
5 Easy Steps to Create the Perfect Environment for Ondontoglossum Orchids
Artificial Lighting for Orchids
Beginners Advice for Orchid Growers
Help! My Orchid Was Damaged by the Heat!
How to Guarantee Beautiful Paphiopedilum Blooms
The Importance of Flushing Orchid Potting Media

Red Maeng Da Vs. Red Bali Kratom: What's The Difference?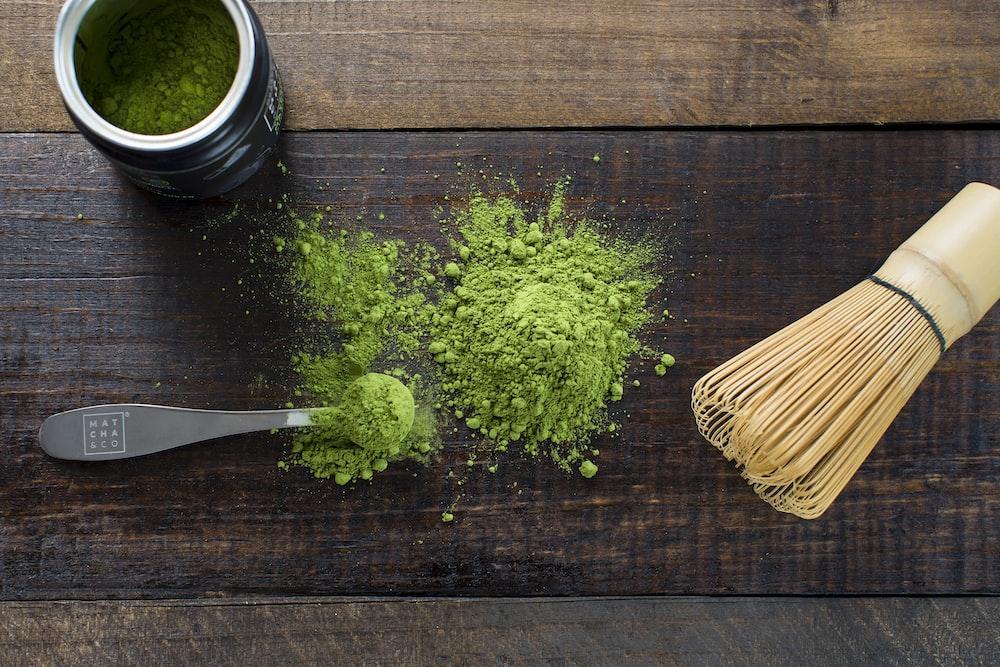 If you're interested in trying kratom, you may have seen Red Vein Maeng Da and Red Vein Bali Kratom. Both red kratom strain are popular among the world's users, but what's the difference between them?
This article will compare red maeng da vs red bali kratom, including its effects, dosage, and more. Both of these red strains are very popular and have many similarities. Though there are similarities between both strains, they do have some differences.
Keep reading to learn more about the red Maeng da and the red Bali strain, and find out which one is right for you!
Red Maeng Da Kratom Strains
Red Maeng Da Kratom strains are among the most popular strains of kratom. They are known for their high levels of alkaloids, which gives them their distinctive red color. They are also known for their powerful effects.
Red Maeng Da kratom strains are typically grown in the rainforests of Indonesia. The name "Maeng Da" actually means "pimp grade" in Thai, which is ideal given the strain's reputation for being one of the strongest kratom strains.
These strains can be found in various forms, including powder, capsules, and leaves. The most popular way to take Red Maeng Da kratom is in capsule form, allowing for more precise dosage.
It is also popular for making kratom tea, as the leaves can be steeped in hot water to make tea.
As a result, some kratom fans feel that the name Maeng Da implies excellent quality and potency. If you're one among the many kratom users looking for high quality red kratom strains or good quality kratom products, Red Maeng Da might be the way to go.
But it is essential to consult a medical professional before taking prescription medication or being affected by a serious medical condition, as it sometimes tends to have the opposite effect.
Red Bali Strains
When it comes to taking red Bali kratoms, there are some facts that you should know. Red vein strains are obtained from a method called grafting.
It is a process in which two different red vein plants are mixed to get the result of a combined characteristic.
Red Bali is one of kratom's most famous red strains. Not only is it popular, but it is also one of the high-potency strains.
Many believe that red Bali is the most muscular strain of kratom as it might help relieve pain and physical discomfort. If you're looking for a potent pain reliever, kratom experience, or mood enhancement, red Bali is the way to go.
Comparing Red Maeng Da Vs. Red Bali Kratom?
Red Maeng Da vs. Bali kratoms – They are two different essential kratom strains of the same plant.
Both strains are sold as dietary supplements and are widely used for their purported relaxing effects.
While their organic compounds share some similarities, there are also some crucial differences between these two strains.
Dosage
Their universal doses are the first comparison of red Maeng da vs. red Bali kratom. For red Maeng Da, the recommended dose is between 2-4 grams, while for red Bali, the recommended dose is between 3-5 grams. Red Bali can be quite sedating, causing you to feel tired in higher doses (5+ grams).
Color Of Veins
The following comparison between red Maeng da vs. red Bali kratoms is the color of their veins.
Red Maeng da has red veins, and red Bali has green veins. The different colors indicate different alkaloid profiles. Red Maeng da typically has a higher concentration of mitragynine, while red Bali has a higher concentration of 7-hydroxymitragynine.
Red Maeng da is more stimulating, while red Bali is more sedating. Red Maeng da is more energizing and is better for daytime use. Red Bali is better for nighttime use because it can help you relax and fall asleep.
The color of kratom veins is just one of the many factors that determine its effects. Other factors include the strain, the region it's from, the quality, and how it's prepared.
Red Kratom Strain: Mature Leaves Available
On the other hand, Red kratom is said to be the most sedating of all kratom vein colors. They're also famous for providing Chronic Pain relief and relaxation.
Green Maeng Da Vein: Middle Years Leaves
Next, Green kratom is said to be in the middle of the White and Red kratom strain. They're also famous for providing a balance of both Sedation and Stimulation.
Efficacy
Both red Maeng Da and Bali kratom are effective in providing pain relief, but red Maeng Da is more potent and has longer-lasting pain-relieving effects.
User Experience
Some kratom enthusiasts prefer red Maeng Da for its relaxing effect, while others find red Bali to be more mood-boosting. Ultimately, it comes down to personal preference.
When comparing both kratoms, it is clear that both kratoms have their unique benefits.
Red Maeng Da is more potent and has a longer-lasting effect, while red Bali is more relaxing. Ultimately, the decision of which strain to take comes from personal preferences.
Origin
Red Maeng Da originates from Thailand and gets its name from a water bug called "Maeng" Conversely, red Bali kratoms come from Indonesia.
The difference in origin can affect the user experience as each kratom can offer different benefits. For example, Red Maeng Da is more energized, while Red Bali is more relaxed.
Alkaloids
Mitragynine and 7-hydroxy mitragynine, which bind the opioid receptors, are two essential alkaloids in kratom.
Red Bali kratoms and Red Maeng Da kratom include a variety of alkaloids, including these two in particular.
Other alkaloids are also present. You will discover that the alkaloids provided by each strain will vary from one another.
Location
Red Maeng Da is domestically grown in Thailand, while red Bali is grown on the Indonesian island. Red Maeng da can be found in some countries, but you have to look for the legality in places like San Diego, Rhode Island, Sarasota county, and union county.
Daytime Energy Levels
Red Maeng Da vs. Red Bali Kratom – These kratom strains come from the same family of trees, the Mitragyna Speciosa.
The difference between the two strains lies in their potency and effects. Maeng Da is widely considered the most potent strain of kratom, while Red Bali is known for its relaxing effect.
Potency
While kratom is still in the process of getting approved by the FDA as a dietary supplement, many medical professionals believe in its potential as a supplemental dietary product.
Compared to Red vein Bali, Red Maeng Da appears to be less potent but more balanced. Red Maeng Da is often used as a pain reliever, while Red Bali is commonly used to alleviate discomfort and enhance mood.
Popularity
Red Bali is one of the most popular kratoms because it boosts mood and provides relaxation. Red Maeng Da is also a popular strain, but it is more well-known for its potent effects.
Which One Should You Try?
There is no definitive answer related to it. It ultimately comes down to personal preference. Some people prefer red maeng da for its potent effects, while others find red bali more relaxing.
Try out both strains to see which one works. Red Maeng Da and Red Bali kratom are two of the most popular strains of kratom.
Both kratoms offer a variety of benefits, including relief from pain, increased energy levels, and improved mood. Red Maeng Da is more potent, while red Bali is more relaxing.
Final Thoughts
While red Maeng Da is more potent, red Bali is more relaxing. Ultimately, the decision of which strain to take comes from one's experience of using it. It is essential to start with a low dose and increase it gradually to avoid side effects.