How to Win the Battle of the Weeds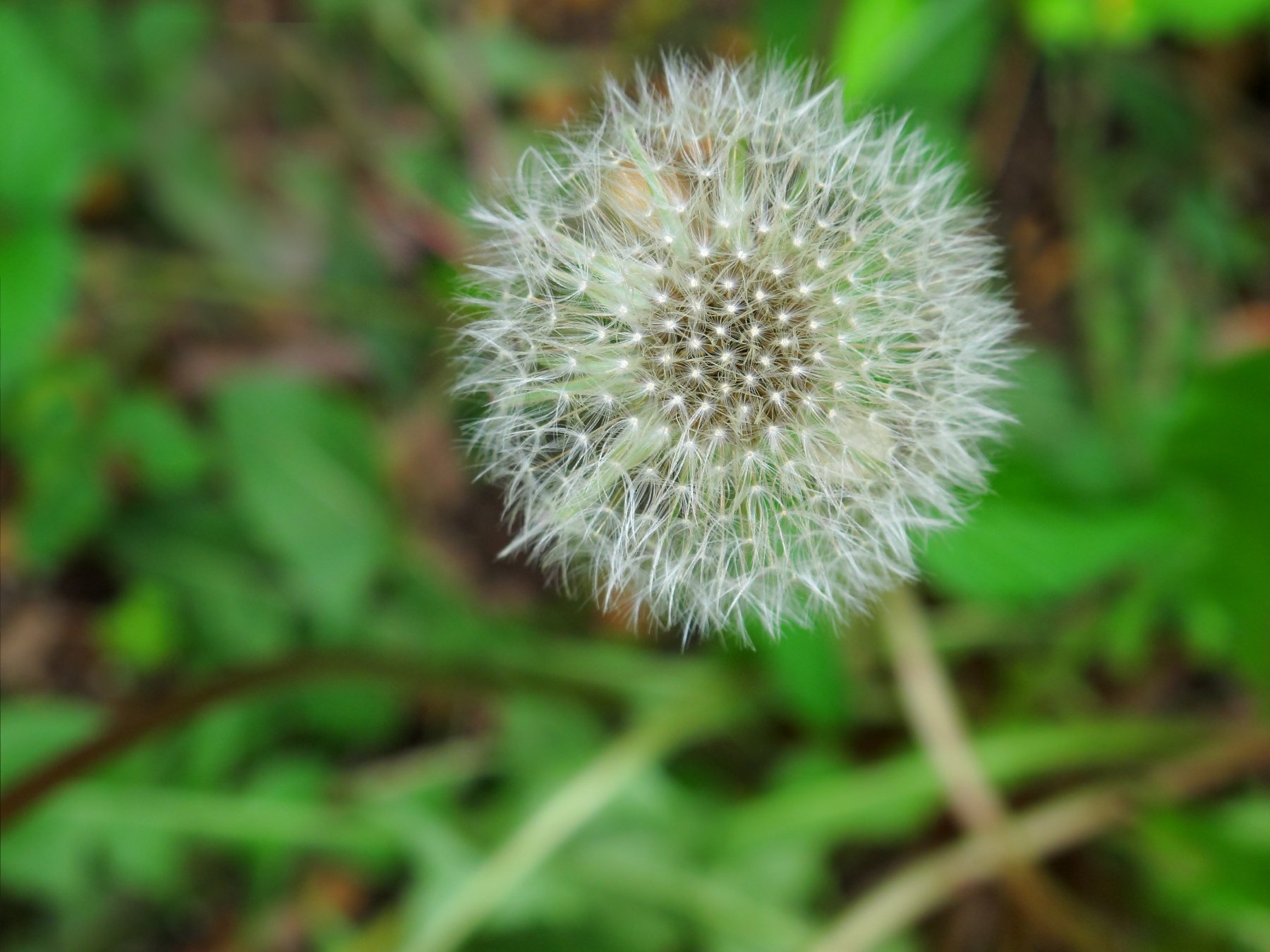 Think about weeds and what they need. They need water, nutrition and sunlight to thrive. Since those are all the same things the plants in our gardens need to thrive, as we tend to our gardens trying to create the perfect home for our plants we are at the same time creating the perfect home for weeds. Water and nutrition are must have things for our garden and even without our intervention there is plenty of nutrition in the soil and water
comes naturally. So the only thing left that we can control is the amount of sunlight that we allow the weeds to receive.
Bingo! That's it. We can control the weeds simply by controlling the amount of sunlight that we allow them to receive. That's great if the bed is to be mulched with some kind of material that will block the sunlight. If for instance you don't want to mulch your garden, then you have to use other measures to control the weeds. But let's first consider ways to block the sunlight.
Two to three inches of mulch does a pretty good job of blocking sunlight. But the secret to using mulch to control weeds is to get the garden almost 100% weed free before you apply the mulch. That's a mistake that a lot of people make with their gardens. They never get ahead of the weeds! I am growing thousands of plants in beds and it's really too much area to mulch so I use pre-emergent herbicides and I'll explain that in a minute. But even with the pre-emergent herbicides I still get weeds. And if I don't stay on top of it I have a mess on my hands.
It is best to get the situation under control so I go through a bed and pull all the weeds. In the aisles where I can run a rototiller I will leave a weed if it less than 2? tall. But I pull any weeds larger than that, because I want them eliminated. After I pull the larger weeds I go through the bed with my Action Hoe and loosen the soil between the plants and remove any tiny weeds that I might have missed when hand pulling weeds. Once I'm done hoeing (is that a word?) I rototill the aisles and when I'm done the weeds are gone. Right after this I apply a really good pre-emergent herbicide that will last for several months.
Using Newspaper to Control Weeds
It is important to eliminate the existing weeds before you do anything else. If you are going to mulch, put down newspaper 8 or 9 inches thick then cover it with mulch. The newspaper will blow around easily so lay the newspaper down as you mulch. Don't worry about the ink on the newspaper, it's all soy based these days and will not harm your plants. Now if you want to use a pre-emergent herbicide like Preen you can apply it after you mulch, but read the label carefully. They might suggest working it into the soil. I don't think so, but if that's the case you can just apply it before you put down the newspaper.
Follow These Steps
Weed the bed until every weed is gone
Lay down newspaper or brown paper grocery bags. Newspaper should be at least 5 pages thick, but 8 or 9 pages thick is better.
Put down 2 to 3 inches of mulch.
Apply a pre-emergent herbicide
If you do a really good job weeding, put down the newspaper and the mulch, you probably don't need the pre-emergent herbicide for a while. Pre-emergent herbicides prevent weed seeds from germinating. When applied they create a vapor barrier that nips the tiny weed sprouts as soon as they germinate. If you don't want to use chemicals, you'll get good results without them if you stay on top of the situation.
The Biggest Secret of All
You have to stay on top of the situation. Weeding is not a once a year job. It's something you do several times a week as you enjoy your gardens. Now when I say several times a week, I don't mean get out the gloves, the bucket, the knee pad, the dirty jeans and get down and dirty and start pulling weeds. But as you casually stroll through your yard reach down and pull the weeds you see. If you do this, you will not have any weeds in your yard and you won't have to dedicate a day to pulling weeds for a long, long time.
What if the Area is Too Large to use Newspaper?
If you have a large area that is full of weeds and grass or one of the other and you want it to be a really nice garden you can make the area weed free simply by tilling the soil or turning the soil. All you have to do is till the soil, tilling in all the weeds and grass. Wait about 5 days in warm weather then till again. Just keep repeating this process over a period of several weeks until you see absolutely no sign of weeds.
This is what happens. You till the soil and some of the weeds and grass that you tilled in will be near the surface. The hot sun will bake them, drying them out until they are no longer viable. Other weed and grass plants will not be near the surface and will be suffocated being under the soil. When you till again you are once again exposing viable weed and grass plants to the surface and the sun. At the same time you are pulverizing the weeds and grass that are not exposed to the surface.
As you are doing this there is a third process that is taking place but going unnoticed. The soil is full of weed seed. Weed seeds often germinate in a matter of days. After the first tilling there are thousands of weed seeds that are trying to germinate. When you do the second tilling you are literally cutting them off at the pass and stopping them in mid germination. Once the seed germinates and is terminated by you through this tilling process, it is no longer viable. Several days later you till again and thousands more weed seeds are rendered no longer viable. The more times you till the soil them more weed seeds you are eliminating.
Of course it would be foolish to think that we could completely eliminate all of the weed seeds from the soil. They blow in by the thousands. With this in mind think about your vegetable garden. You don't want to use chemicals in your garden, but if you can keep it tilled or cultivated on a regular basis you can keep the weeds at bay that way.
Chemicals
Rule #1 is to read the labels and wear protective clothing. Many people reading this article think that nobody should be using chemicals to control weeds. I love that idea but I've pretty much done nothing in my life that wasn't somehow gardening related and I know the realty of people not using chemicals. We want nice green, weed free lawns so we apply chemicals. We don't want the Japanese Beetles to eat all of the leaves from our roses so we apply chemicals. The garden stores have a complete aisle of gardening chemicals. Therefore as a garden writer I have to address the subject.
As I've already mentioned in this article, I use chemicals to control weeds. Basically there are two kinds of chemicals for controlling weeds and unwanted grasses. There are pre-emergent herbicides that have already been mentioned in this article and post emergent herbicides.
Pre-emergents are designed to do one thing and only one thing and that's to prevent weed seeds from germinating. They have absolutely no control over weeds that are already growing. Post emergent herbicides are designed to kill weeds and unwanted grasses that are already growing. For the most part when you are buying a post emergent herbicide for home use you are buying what is called a non-selective herbicide, unless you are buying something for your lawn.
The weed and feed products that you use on your lawn are "selective" herbicides. In other words they will kill broad leaf weeds like dandelions, but they won't kill the grass that you are trying to make prettier. But if you accidentally get them on the plants in your flower beds, they will see those plants as broadleaf and could kill those as well. They are designed to not harm anything in the grass family.
The most common "non-selective" herbicides contain glyphosate which is a non-selective herbicide that will kill weeds, grasses and other plants that it touches. I use a generic brand to spray the weeds on the edges of the nursery. I pretty much use it any place where there are weeds and grasses that I want to completely eliminate and I can spray and not get the herbicide on other plants. For instance, when I get ready to landscape an area I will first mark out the beds with orange spray paint, then spray any and all weeds and grasses inside of the beds before I do anything else. That saves me having to dig them out and it is 100% effective at eliminating them so they don't come back and haunt me.
Once you spray weeds or grasses with a glyphosate product you have to leave them alone giving the herbicide a chance to work. Glyphosate is sprayed on the foliage of the leaves and grasses that you want to eliminate. More is not better. All you have to do when applying these non-selective herbicides is wet the foliage. If you spray to the point that the product is running off the leaves you are apply too much. So just wet the foliage and then wait. The way that Glyphosate works is it is absorbed by the plant and the chemical is trans-located through the plant. That's why when it's first applied you won't see any immediately sign of the weeds dying. You have to give the chemical at least 72 hours to do its job. After 72 hours the weeds and grasses won't look dead, but for the most part they are. After 72 hours you can dig and chop, till the weeds in etc. It doesn't matter, if you've applied the product correctly and given it time to work, those weed and grass plants are dead.
Do the Chemicals Linger in the Soil?
People who are very committed to nobody using chemicals will tell you that it does linger in the soil. People like me who use it on a regular basis and have been doing so for many, many years will tell you that it does not linger in the soil. I believe the manufacturer claims that it does not linger in the soil but I suggest you research that on your own if you are concerned. All I know is that I can spray a bed or a section of my lawn with glyphosate and three days later sow grass seed or install plants and the plants do fantastic and the grass seed grows just fine.
Tips for Applying Post Emergent Herbicides
Read the label and take all of the recommended precautions. When you apply it you should have a small one gallon sprayer that is clearly marked with a permanent marker, "for weed spray only". Never use the same sprayer for any other task around your house.
When you spray you have to be really careful to not allow the spray to drift or to get any over-spray on the plants you want to keep. The nozzle on the sprayer is adjustable. You can adjust the spray from a long stream to a very fine mist. The very fine mist is the most likely to drift. So I do two things when I spray a non-selective herbicide. One, I only pump the sprayer just enough to deliver the product. The lower the pressure the less of a mist you will have. It takes pressure to create that fine mist, and I don't want a fine mist. So I only pump the sprayer just enough so the product comes out the nozzle. The second thing I do is adjust the nozzle so the spray pattern is not a steady stream, but a heavier spray pattern and not a fine mist. The heavier the spray pattern the larger the spray droplets and the lower the chance that they'll be carried by the wind.
Never spray a non-selective herbicide on a windy day. Wait for nice calm day to do your spraying. Keep in mind, a non selective herbicide will get rid of the weeds that you have today, but it's a very short lived, step one. Three days after you spray the weeds and grasses that you want to get rid of, you have to employ one of these other strategies to keep that area weed free.
Mike McGroarty is the owner of McGroarty Enterprises and the author of several books. You can visit his website at Freeplants.com and read his blog at Mikesbackyardnursery.com.
Want more information? Read these articles:
11 Steps to a Weed Free Garden
Caring for New Landscape Plants
Maintaining Trees in the Landscape
Simple Steps for Better Weed Control in the Garden

Red Maeng Da Vs. Red Bali Kratom: What's The Difference?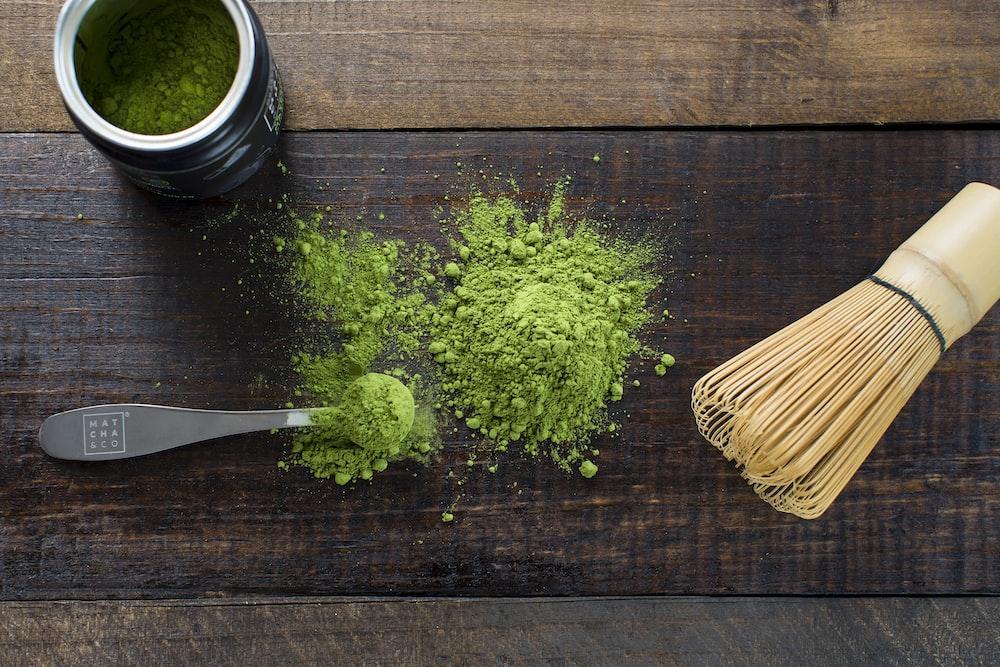 If you're interested in trying kratom, you may have seen Red Vein Maeng Da and Red Vein Bali Kratom. Both red kratom strain are popular among the world's users, but what's the difference between them?
This article will compare red maeng da vs red bali kratom, including its effects, dosage, and more. Both of these red strains are very popular and have many similarities. Though there are similarities between both strains, they do have some differences.
Keep reading to learn more about the red Maeng da and the red Bali strain, and find out which one is right for you!
Red Maeng Da Kratom Strains
Red Maeng Da Kratom strains are among the most popular strains of kratom. They are known for their high levels of alkaloids, which gives them their distinctive red color. They are also known for their powerful effects.
Red Maeng Da kratom strains are typically grown in the rainforests of Indonesia. The name "Maeng Da" actually means "pimp grade" in Thai, which is ideal given the strain's reputation for being one of the strongest kratom strains.
These strains can be found in various forms, including powder, capsules, and leaves. The most popular way to take Red Maeng Da kratom is in capsule form, allowing for more precise dosage.
It is also popular for making kratom tea, as the leaves can be steeped in hot water to make tea.
As a result, some kratom fans feel that the name Maeng Da implies excellent quality and potency. If you're one among the many kratom users looking for high quality red kratom strains or good quality kratom products, Red Maeng Da might be the way to go.
But it is essential to consult a medical professional before taking prescription medication or being affected by a serious medical condition, as it sometimes tends to have the opposite effect.
Red Bali Strains
When it comes to taking red Bali kratoms, there are some facts that you should know. Red vein strains are obtained from a method called grafting.
It is a process in which two different red vein plants are mixed to get the result of a combined characteristic.
Red Bali is one of kratom's most famous red strains. Not only is it popular, but it is also one of the high-potency strains.
Many believe that red Bali is the most muscular strain of kratom as it might help relieve pain and physical discomfort. If you're looking for a potent pain reliever, kratom experience, or mood enhancement, red Bali is the way to go.
Comparing Red Maeng Da Vs. Red Bali Kratom?
Red Maeng Da vs. Bali kratoms – They are two different essential kratom strains of the same plant.
Both strains are sold as dietary supplements and are widely used for their purported relaxing effects.
While their organic compounds share some similarities, there are also some crucial differences between these two strains.
Dosage
Their universal doses are the first comparison of red Maeng da vs. red Bali kratom. For red Maeng Da, the recommended dose is between 2-4 grams, while for red Bali, the recommended dose is between 3-5 grams. Red Bali can be quite sedating, causing you to feel tired in higher doses (5+ grams).
Color Of Veins
The following comparison between red Maeng da vs. red Bali kratoms is the color of their veins.
Red Maeng da has red veins, and red Bali has green veins. The different colors indicate different alkaloid profiles. Red Maeng da typically has a higher concentration of mitragynine, while red Bali has a higher concentration of 7-hydroxymitragynine.
Red Maeng da is more stimulating, while red Bali is more sedating. Red Maeng da is more energizing and is better for daytime use. Red Bali is better for nighttime use because it can help you relax and fall asleep.
The color of kratom veins is just one of the many factors that determine its effects. Other factors include the strain, the region it's from, the quality, and how it's prepared.
Red Kratom Strain: Mature Leaves Available
On the other hand, Red kratom is said to be the most sedating of all kratom vein colors. They're also famous for providing Chronic Pain relief and relaxation.
Green Maeng Da Vein: Middle Years Leaves
Next, Green kratom is said to be in the middle of the White and Red kratom strain. They're also famous for providing a balance of both Sedation and Stimulation.
Efficacy
Both red Maeng Da and Bali kratom are effective in providing pain relief, but red Maeng Da is more potent and has longer-lasting pain-relieving effects.
User Experience
Some kratom enthusiasts prefer red Maeng Da for its relaxing effect, while others find red Bali to be more mood-boosting. Ultimately, it comes down to personal preference.
When comparing both kratoms, it is clear that both kratoms have their unique benefits.
Red Maeng Da is more potent and has a longer-lasting effect, while red Bali is more relaxing. Ultimately, the decision of which strain to take comes from personal preferences.
Origin
Red Maeng Da originates from Thailand and gets its name from a water bug called "Maeng" Conversely, red Bali kratoms come from Indonesia.
The difference in origin can affect the user experience as each kratom can offer different benefits. For example, Red Maeng Da is more energized, while Red Bali is more relaxed.
Alkaloids
Mitragynine and 7-hydroxy mitragynine, which bind the opioid receptors, are two essential alkaloids in kratom.
Red Bali kratoms and Red Maeng Da kratom include a variety of alkaloids, including these two in particular.
Other alkaloids are also present. You will discover that the alkaloids provided by each strain will vary from one another.
Location
Red Maeng Da is domestically grown in Thailand, while red Bali is grown on the Indonesian island. Red Maeng da can be found in some countries, but you have to look for the legality in places like San Diego, Rhode Island, Sarasota county, and union county.
Daytime Energy Levels
Red Maeng Da vs. Red Bali Kratom – These kratom strains come from the same family of trees, the Mitragyna Speciosa.
The difference between the two strains lies in their potency and effects. Maeng Da is widely considered the most potent strain of kratom, while Red Bali is known for its relaxing effect.
Potency
While kratom is still in the process of getting approved by the FDA as a dietary supplement, many medical professionals believe in its potential as a supplemental dietary product.
Compared to Red vein Bali, Red Maeng Da appears to be less potent but more balanced. Red Maeng Da is often used as a pain reliever, while Red Bali is commonly used to alleviate discomfort and enhance mood.
Popularity
Red Bali is one of the most popular kratoms because it boosts mood and provides relaxation. Red Maeng Da is also a popular strain, but it is more well-known for its potent effects.
Which One Should You Try?
There is no definitive answer related to it. It ultimately comes down to personal preference. Some people prefer red maeng da for its potent effects, while others find red bali more relaxing.
Try out both strains to see which one works. Red Maeng Da and Red Bali kratom are two of the most popular strains of kratom.
Both kratoms offer a variety of benefits, including relief from pain, increased energy levels, and improved mood. Red Maeng Da is more potent, while red Bali is more relaxing.
Final Thoughts
While red Maeng Da is more potent, red Bali is more relaxing. Ultimately, the decision of which strain to take comes from one's experience of using it. It is essential to start with a low dose and increase it gradually to avoid side effects.